There's something about Mother's Day that just calls for a delicious brunch spread. The pastries, the baked casseroles, the French toasts, and of course…the mimosas! A bright and cheery to celebrate the Mom in your life.
This roundup is a selection of baked treats, savory dishes, and a few bubbly sips to make your Mother's Day a bit more delicious!
Scones
Scones are a delightful baked brunch or breakfast treat. Not a muffin, not a biscuit, but all delicious! Make them sweet or savory with a variety of flavor combinations.
Copycat Panera Orange Scones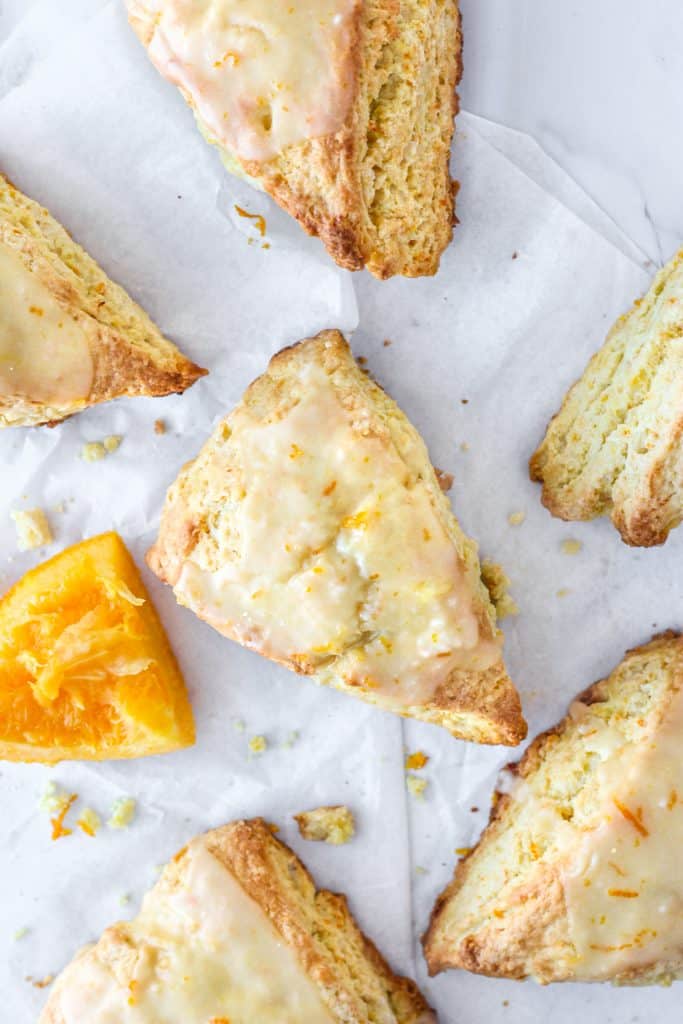 A soft a citrusy scone that's a close version to Panera's orange scone! The glaze on top has beautiful specs of orange zest.
Lemon Blueberry Scones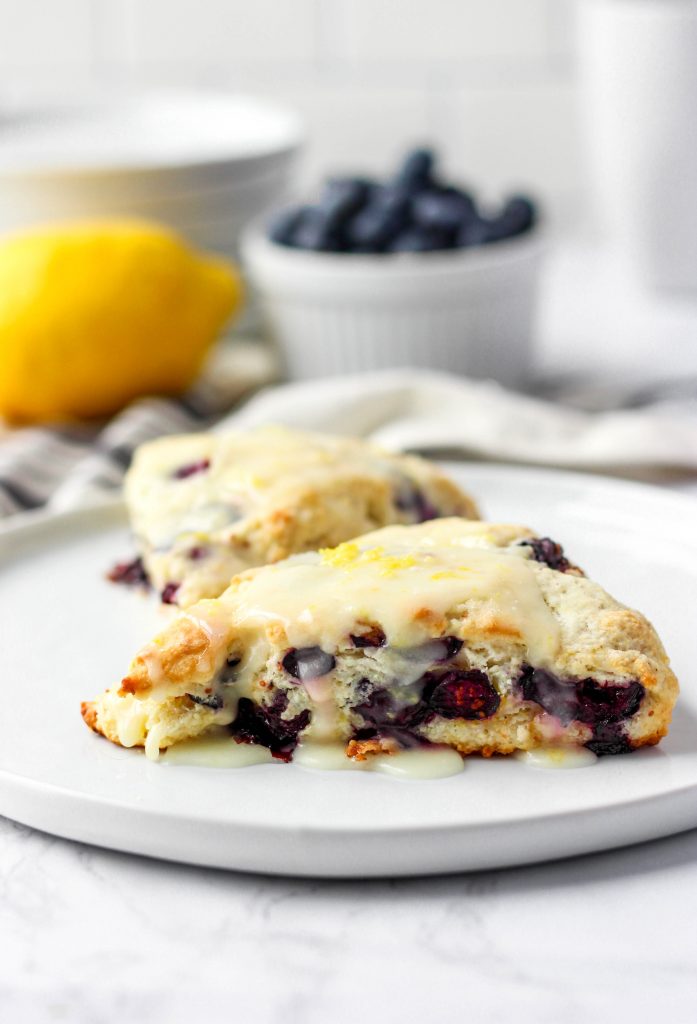 These vibrant lemon blueberry scones are loaded with bright lemon citrus and lots of cool fresh blueberries. These scones taste so good you'll think they came from a bakery!
Raspberry White Chocolate Scones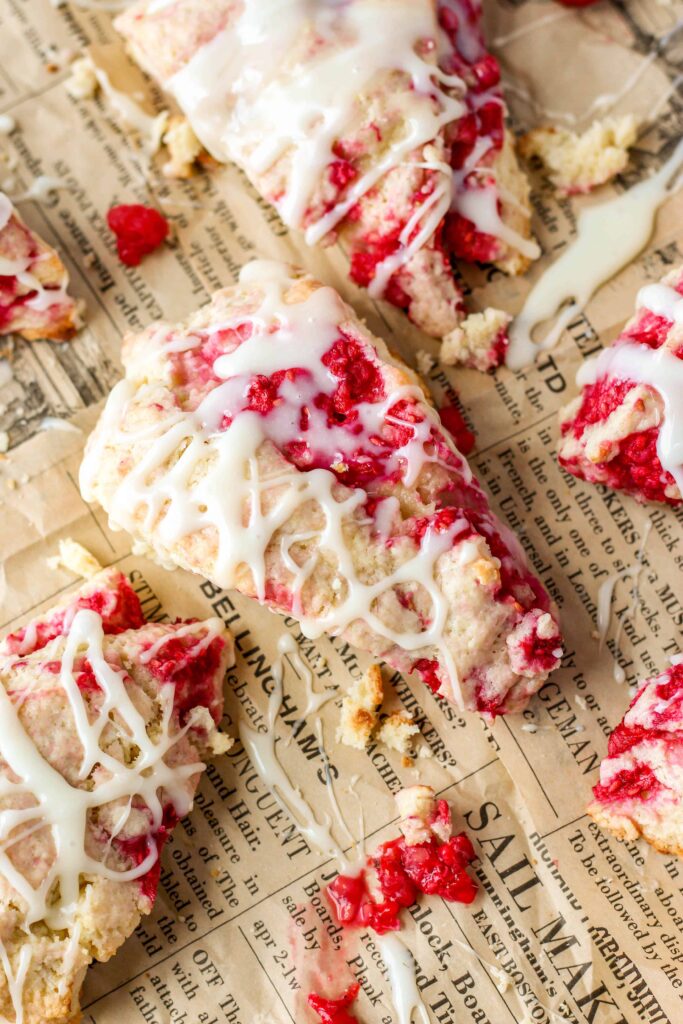 Raspberry and white chocolate scones will brighten your brunch spread and add a beautiful dash of red. The white chocolate drizzle is flavored with almond extract.
Cinnamon Raisin Scones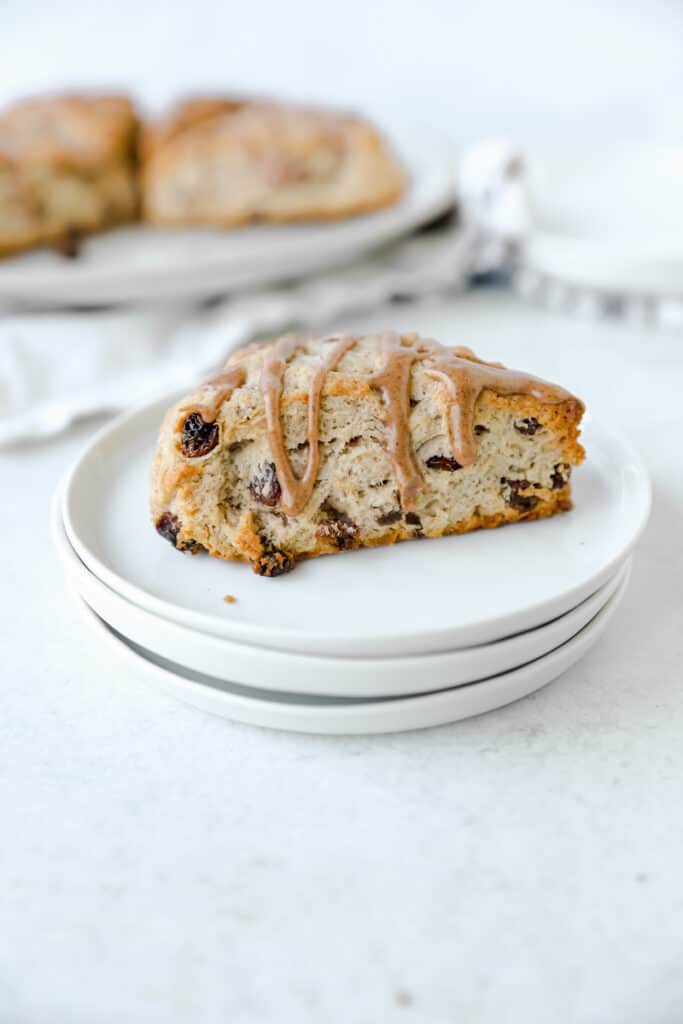 That warm and sweet flavor of cinnamon raisin bread in a scone! Cinnamon raisin scones are loaded with ground cinnamon, sweet raisins, then topped with a cinnamon nutmeg almond glaze.
Jalapeño Cheddar Scones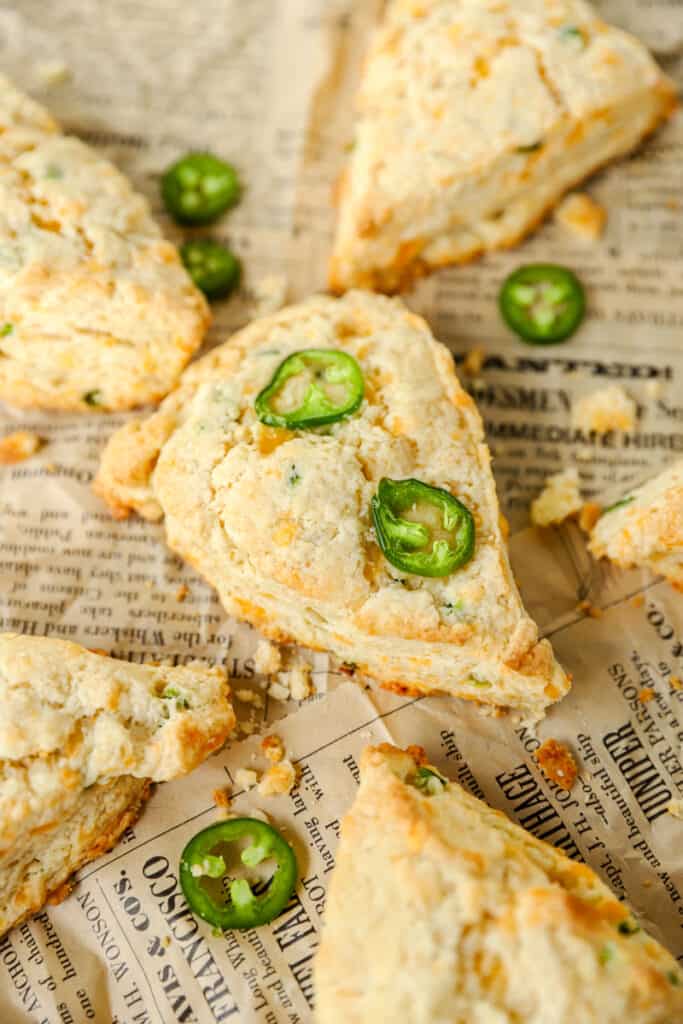 Make room for a savory scone! Jalapeño Cheddar Scones are for the lovers of all things savory. Serve with a side of honey butter.
Orange Cranberry Scones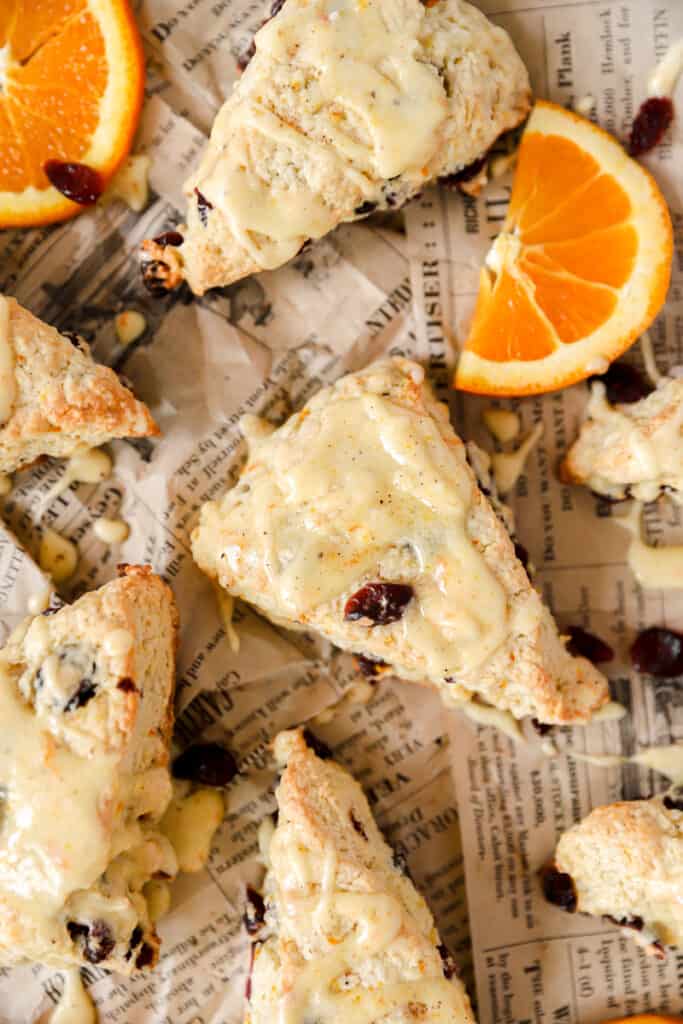 Loaded with orange zest and dried cranberries, these orange cranberry scones get a delightful finishing glaze of fresh orange juice and nutmeg.

Eggs and Savory
The all important main dishes and sides! A few of these would be a plentiful brunch table.
Chorizo Shakshuka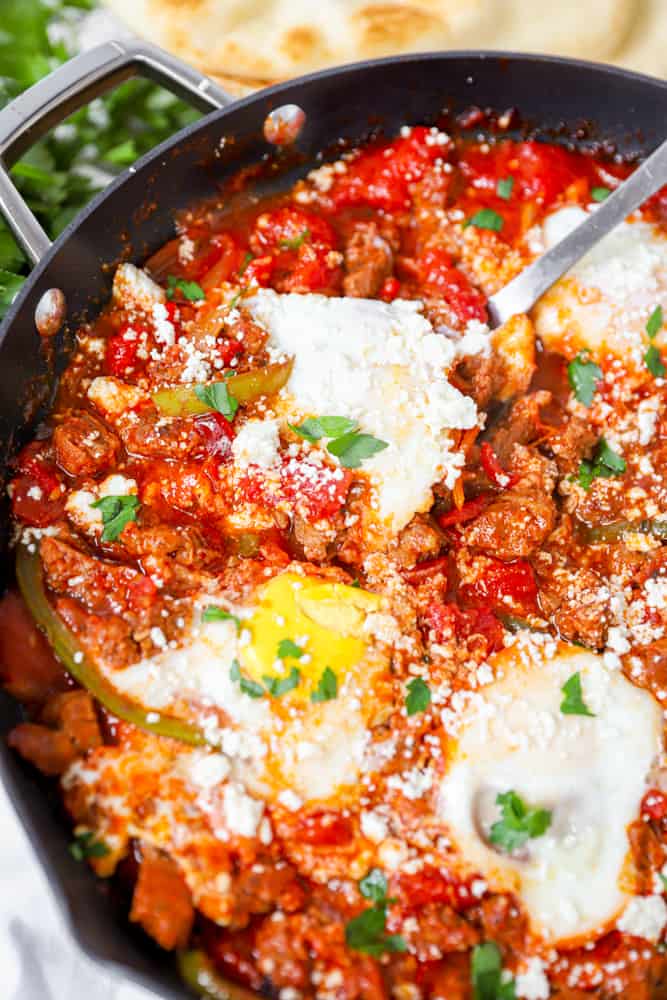 A super savory breakfast with this shakshuka dish. Loaded with spicy chorizo and a robust tomato pepper sauce.
Smoked Salmon Wraps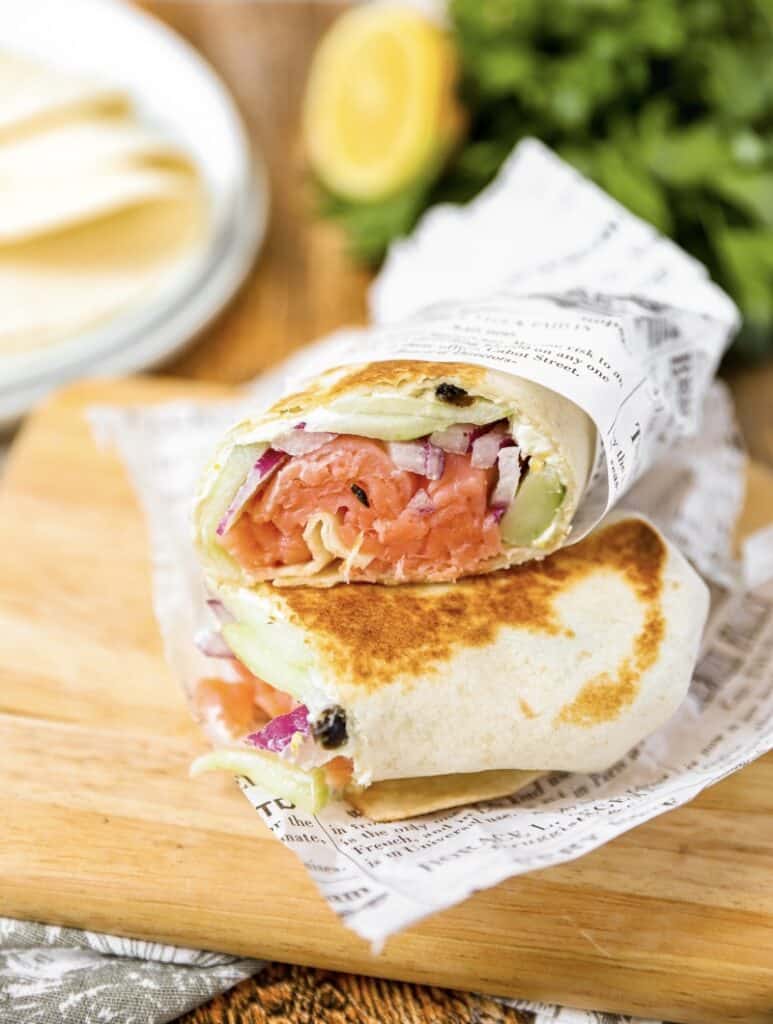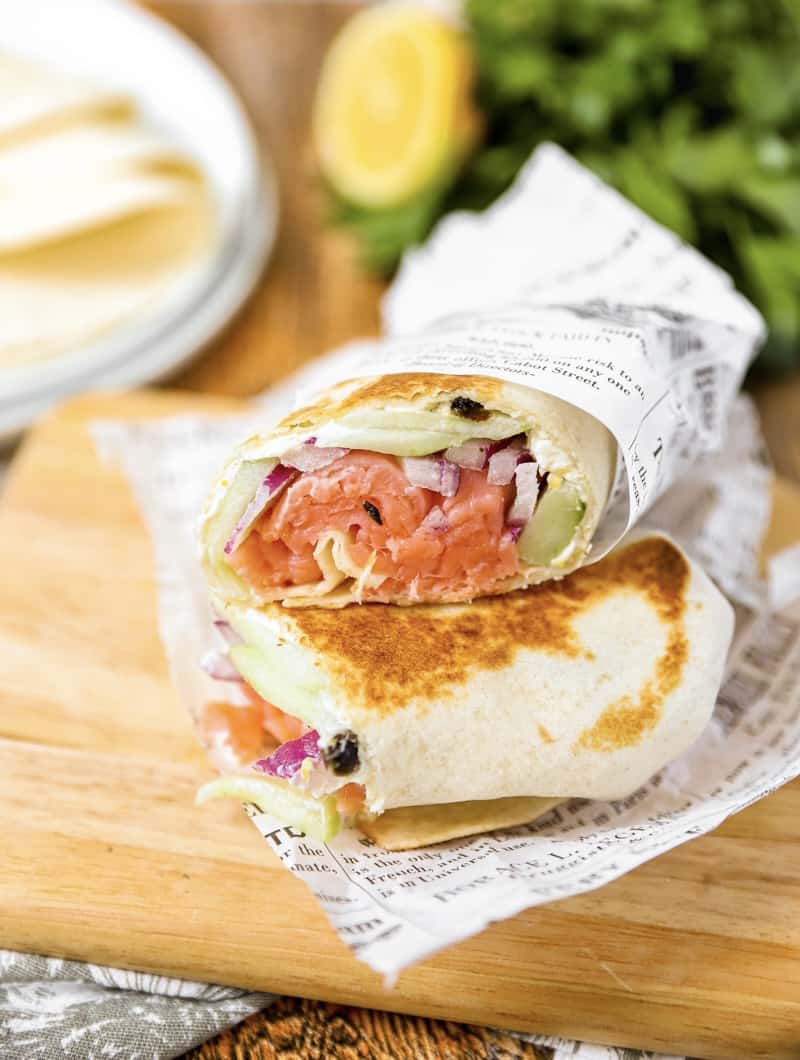 A fun twist on a smoked salmon breakfast, these Smoked Salmon Wraps are an easy and light recipe perfect for lunch or breakfast! The lemon cream cheese spread adds a welcomed hint of citrus with every bite.
Mangu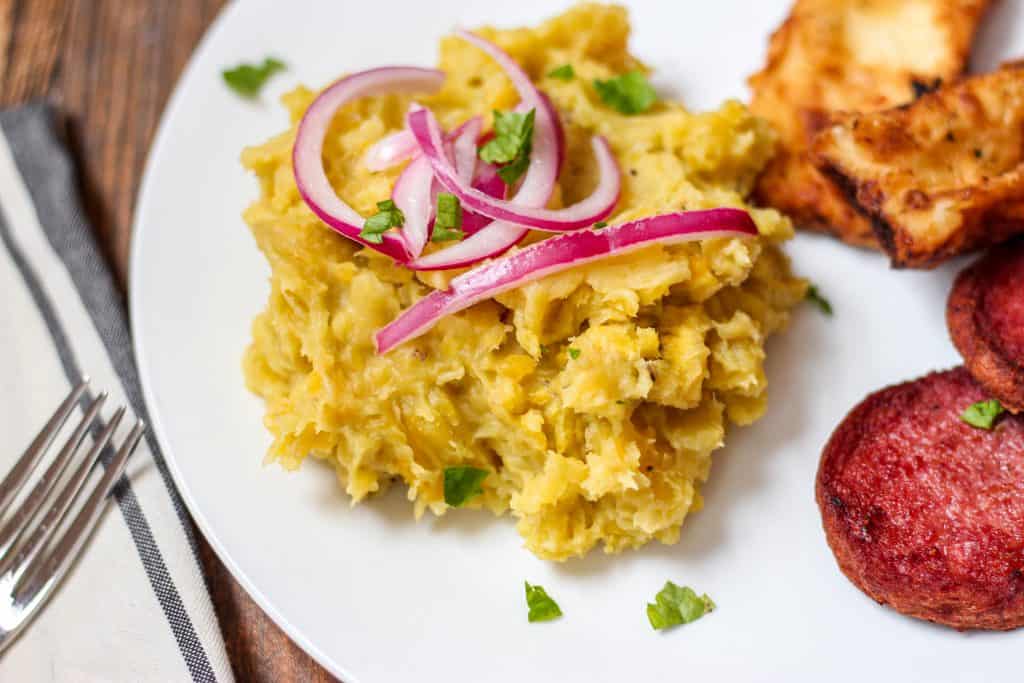 Impress with this Mangu! A delicious dish of mashed green plantains and topped with pickled red onions. Serve with fried white cheese and salami.
Sweet Potato Home Fries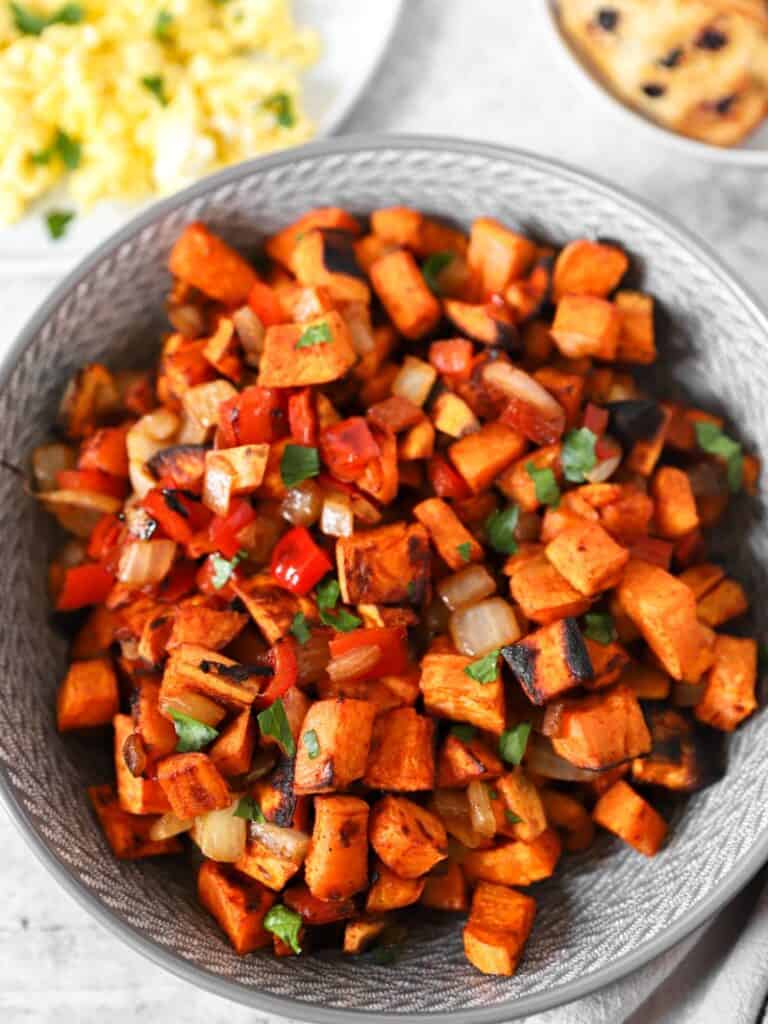 Talk about a pop of color! Sweet potato home fries are always a delicious alternative to potato home fries and make quite the table color statement too.
Crispy Prosciutto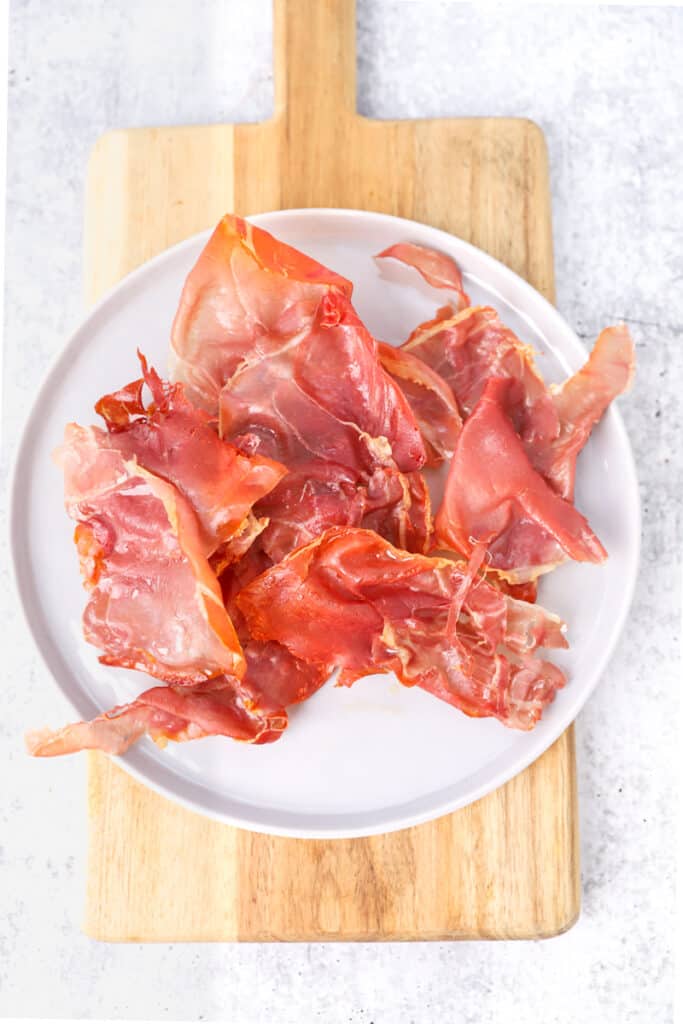 Instead of bacon, surprise guests with crispy prosciutto! It's delicious and way easier than bacon in my opinion. Just bake at 400 degrees for 10-12 minutes. You can serve it as a side, or crumble it for everyone to use as a topping on their eggs!
Low Carb Egg Bake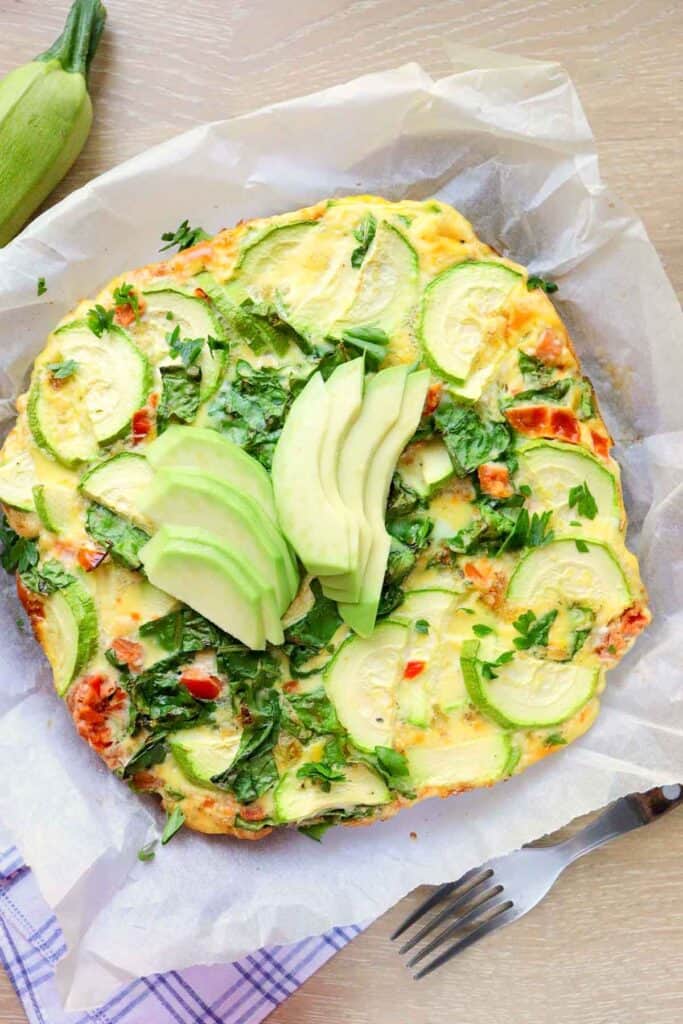 For any low carb guests serve this Low Carb Egg Bake! Yellow and green pop on your table looking delicious!
Whipped Feta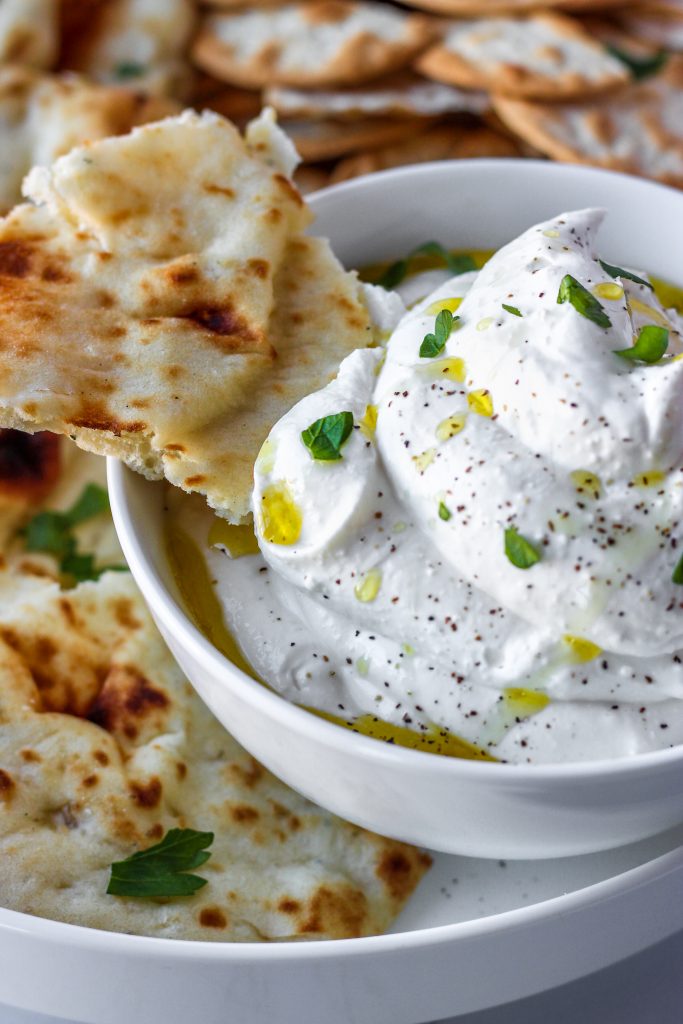 A super smooth, super creamy cheese dip perfect for a party! Serve Whipped Feta with naan, crackers, or chips.
Cocktails
Bubbles, sips, and cheers! Let's toast to Mom with something sweet, bubbly, and delicious.
Tropical Mimosa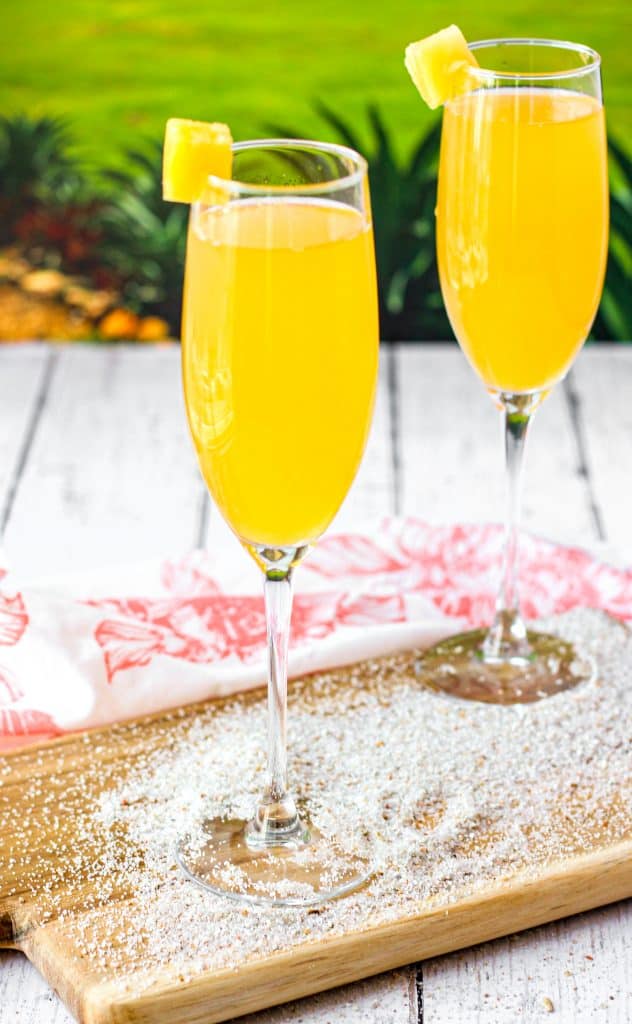 Not just OJ and champagne here! This Tropical Mimosa features pineapple juice, peach nectar, champagne, triple sec, and a dash of tequila.
Black-Eyed Susan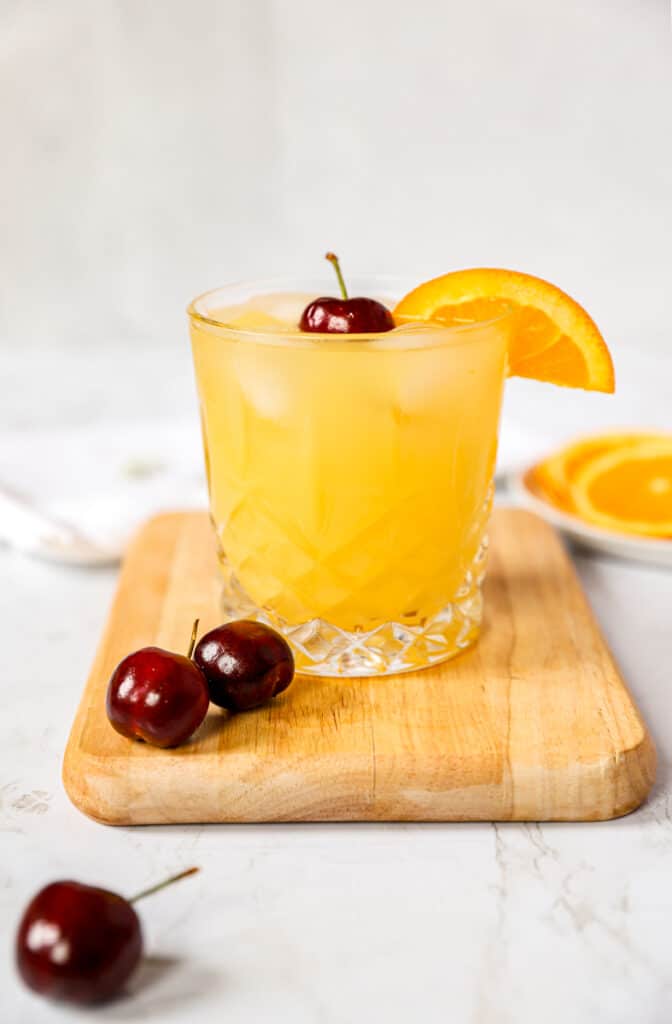 The Black-Eyed Susan is a gorgeous golden cocktail that's not too sweet and not too strong, the perfect drink to sip on a warm day!
Limoncello Vodka Cocktail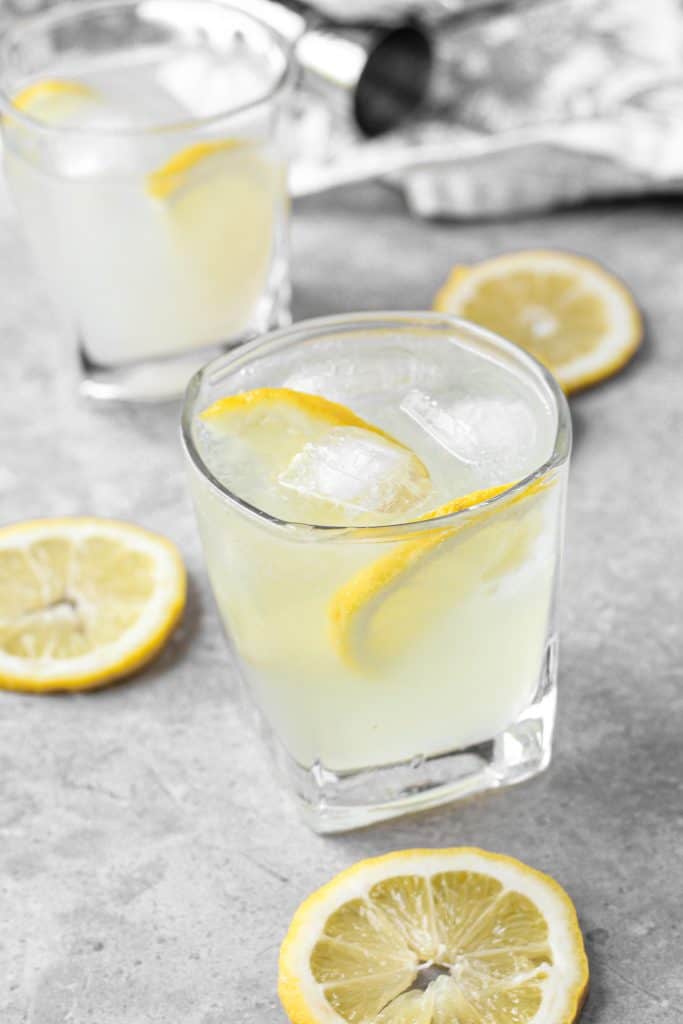 Easy and refreshing is this Limoncello Vodka! Just 4 ingredients needed, this will be a hit at a brunch!
Beermosa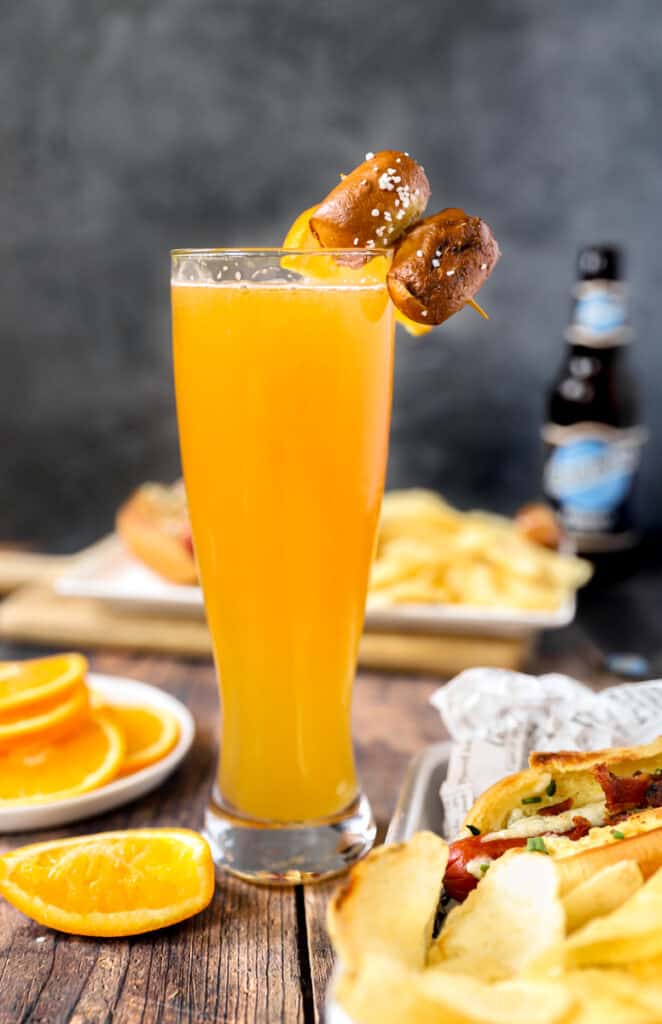 Yupp, you read that right…Beermosa. A fun beer cocktail using orange beer, a bit of vodka, and triple sec.
French Toast Brunch Shot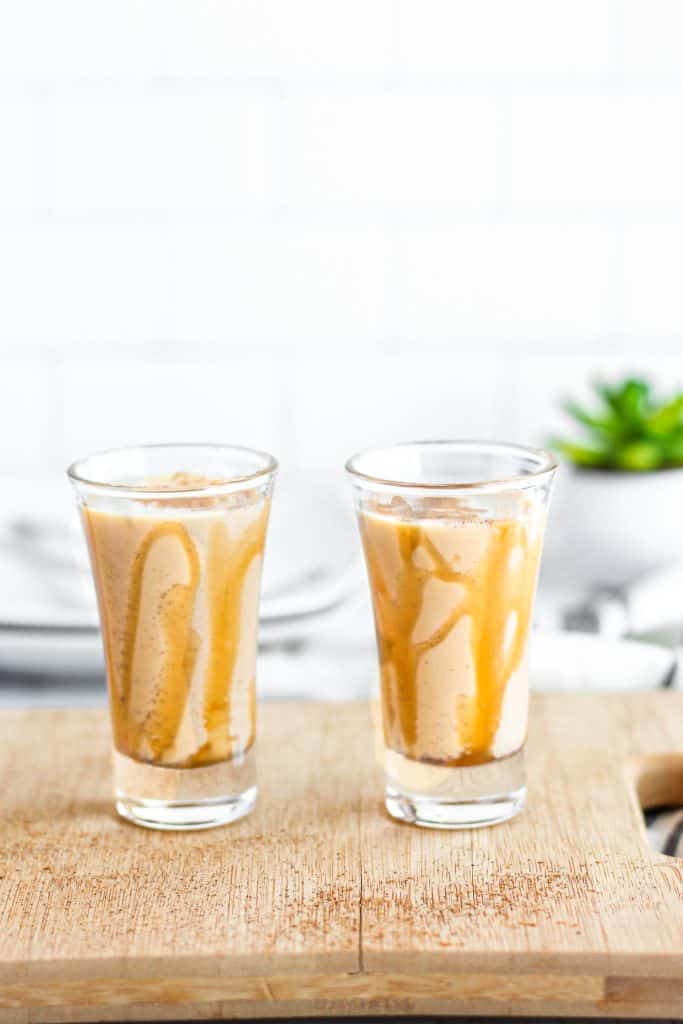 A French Toast Brunch Shot to kick the party off! A smooth shot with Bailey's, butterscotch liquor, vodka, and cinnamon.
Muffins
Give me ALL the muffins. For me, morning starts with coffee and a muffin. Here is a selection of some of my favorite creations!
Pumpkin Carrot Cake Muffins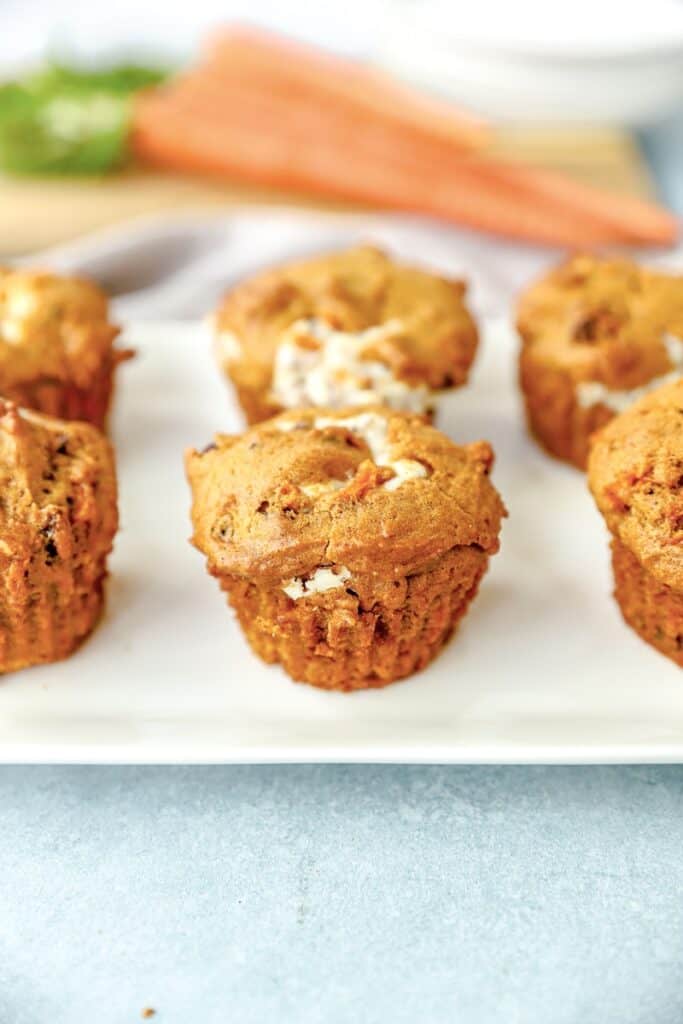 The flavors of a pumpkin muffin and carrot cake combined into a soft spiced muffin! These taste just like mini carrot cakes.
Chocolate Espresso Muffins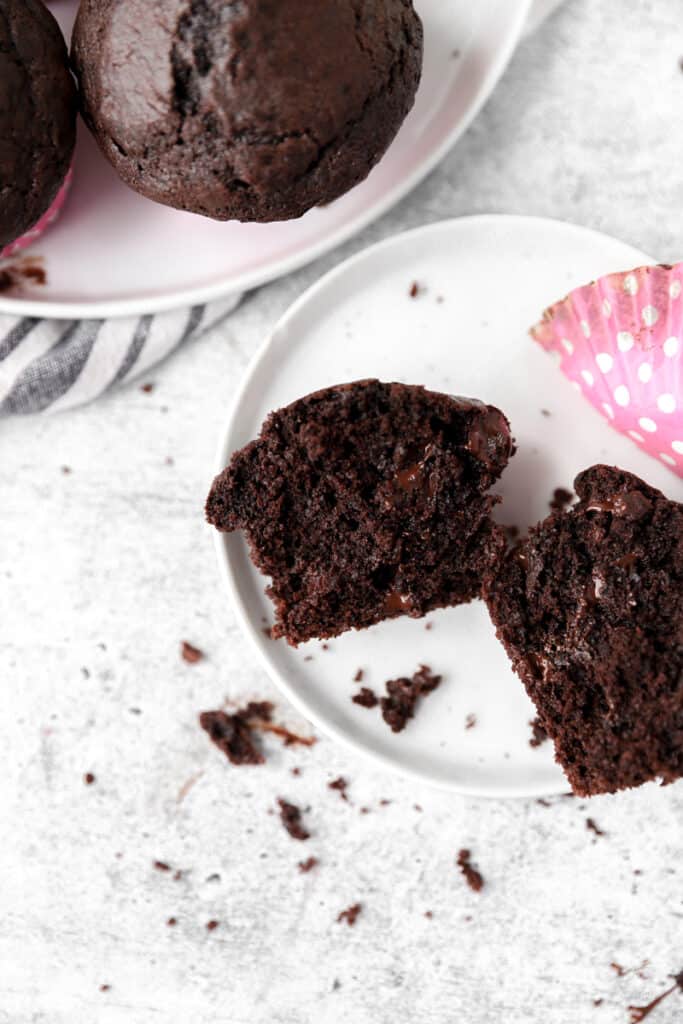 Chocolate espresso muffins are a rich and decadent muffin that give you the best way to sneak some chocolate into breakfast! Special dark cocoa powder, dark chocolate morsels, and strong espresso make these an irresistible baked treat.
Apple Muffins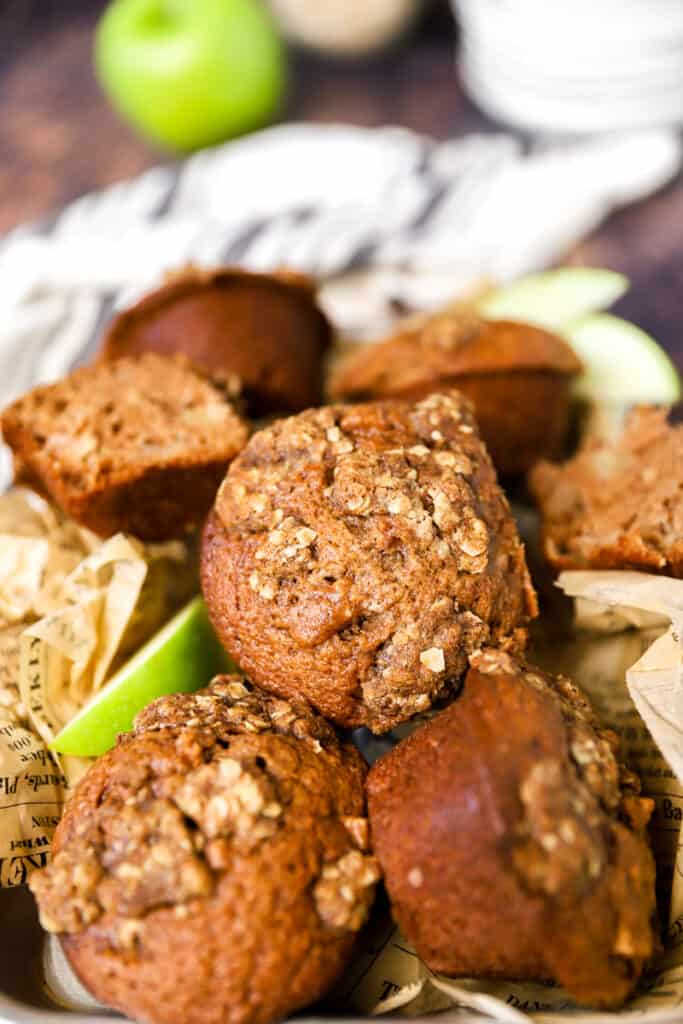 Apple Muffins are a perfectly spiced batter made with applesauce and Granny Smith apples, then topped with a cinnamon nutmeg streusel. These are like an apple pie in muffin form!
Peanut Butter Muffins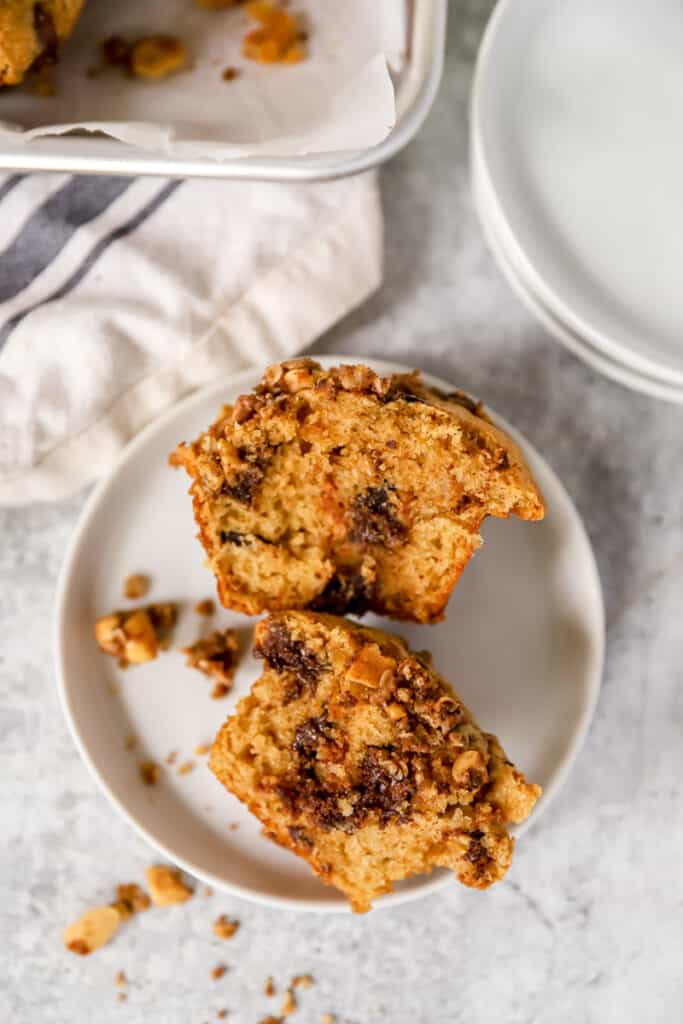 Peanut Butter Chocolate Chip Muffins are a delectable treat with that epic flavor combo of peanut butter and chocolate.
Pumpkin Chocolate Muffins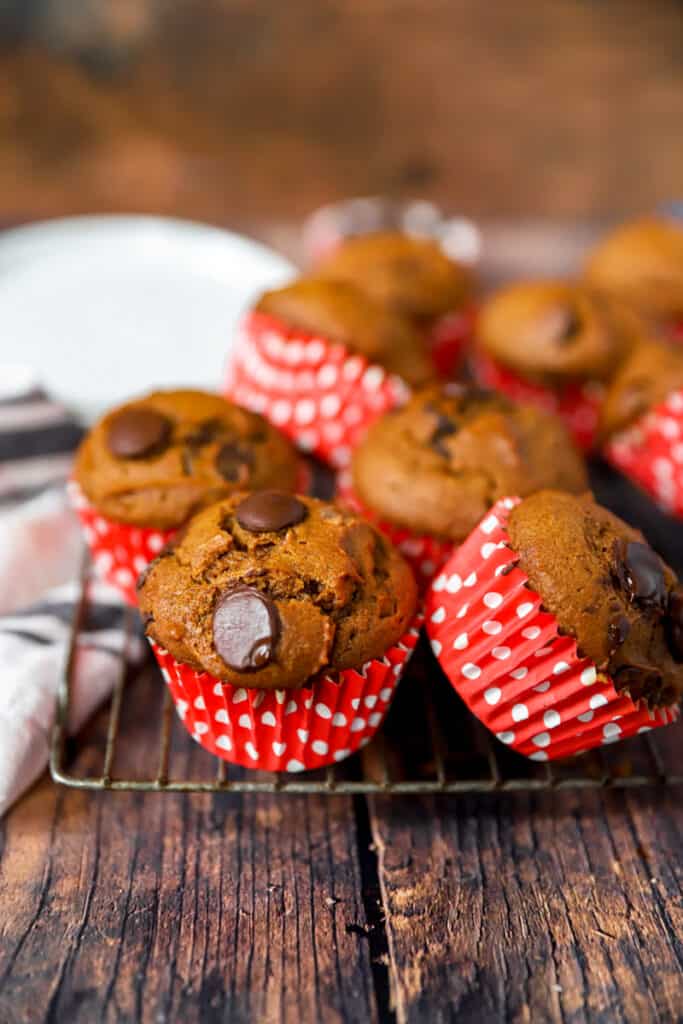 Pumpkin chocolate chip muffins combine the perfectly pumpkin spiced muffin batter with a smooth and rich flavor of dark chocolate morsels. These are by far the muffin I make the most!
Pancakes, French Toasts, and Breads
Time for some more stars of the brunch display! Lots of warm breakfast comfort food options.
Pumpkin Pancakes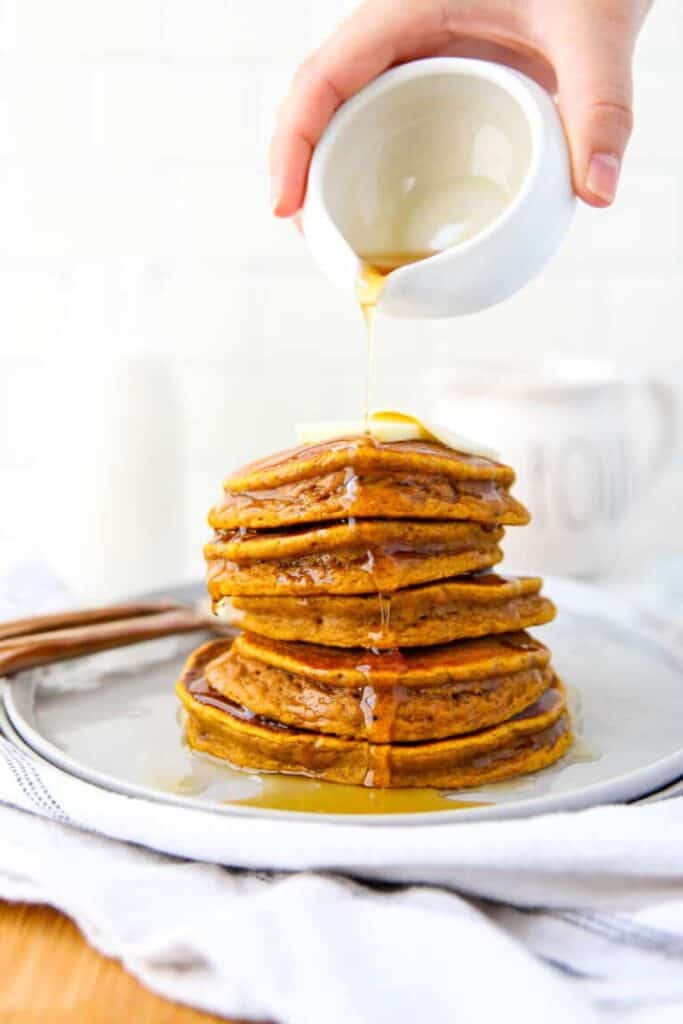 Pumpkin Pancakes are a spiced blend of cinnamon, nutmeg, allspice and pure pumpkin in a fluffy pancake.
Brunch Toasts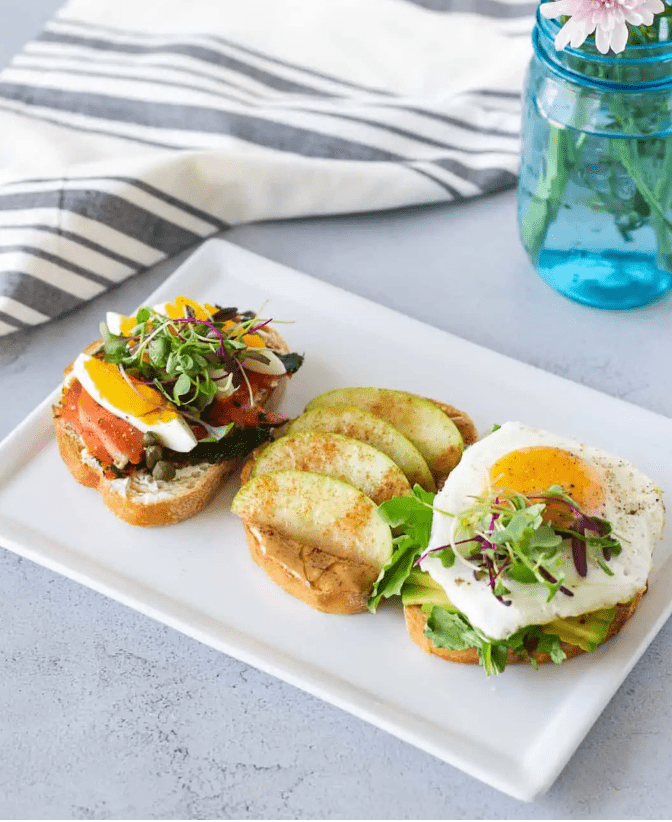 How beautiful are these! Three gorgeous and vibrant brunch toast recipes made with avocado, smoked salmon , and peanut butter apple. From Thai Caliente.
Tomato and Egg Tarts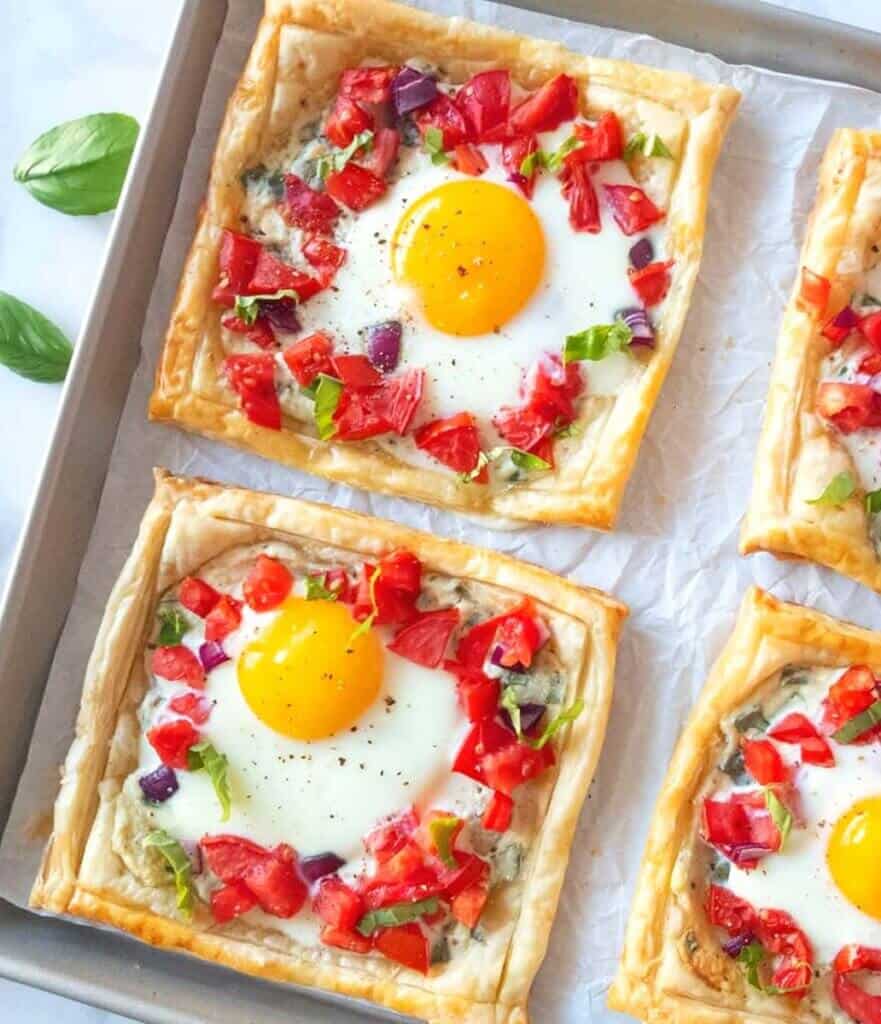 Everything's a bit better in puff pastry! Make these Egg and Tomato Tarts for a bright and happy egg dish. From Herbs & Flour.
Overnight French Toasts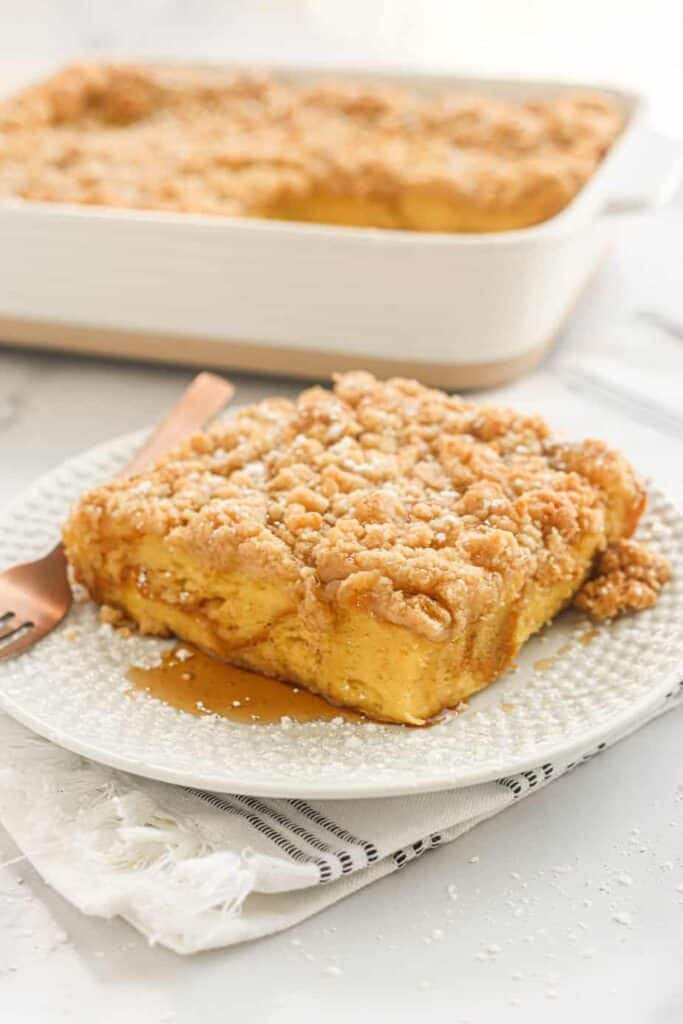 What's better than something you can prepare the night before? Make an Overnight French Toast so the day-of food prep gets a little easier! From Sprinkle Some Sugar.
Or check out this overnight French toast made with banana bread! I'm read for brunch NOW!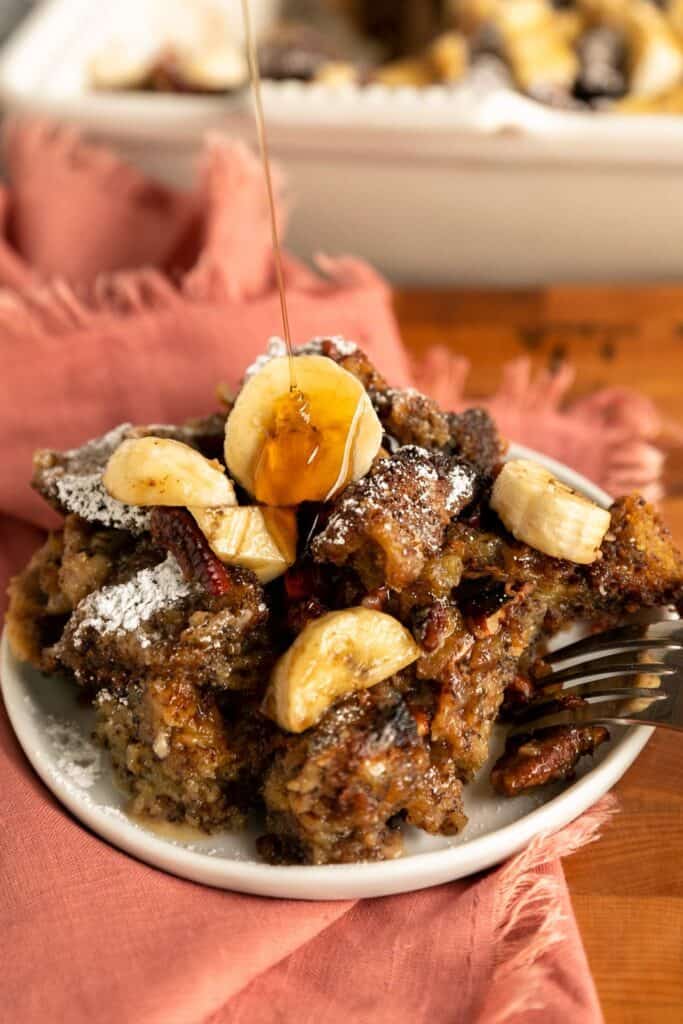 Biscuit Bread Pudding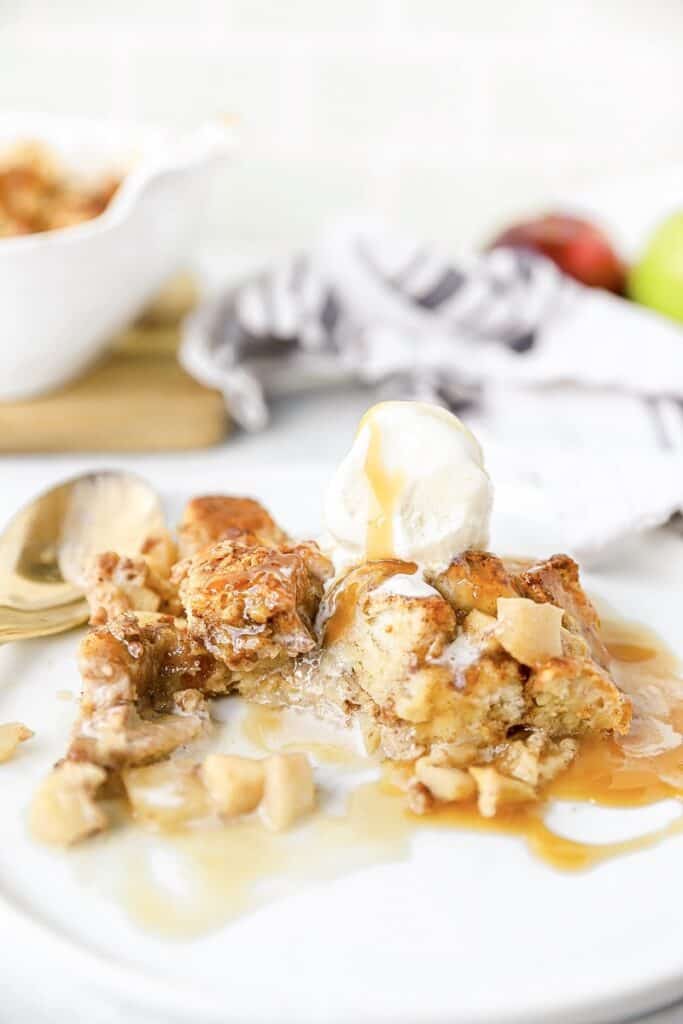 Biscuit bread pudding is the best recipe to use leftover biscuits! Think of this like a blend between a baked French toast and apple pie! For a delicious bite add ice cream and a generous drizzle of caramel sauce.
Soda Breads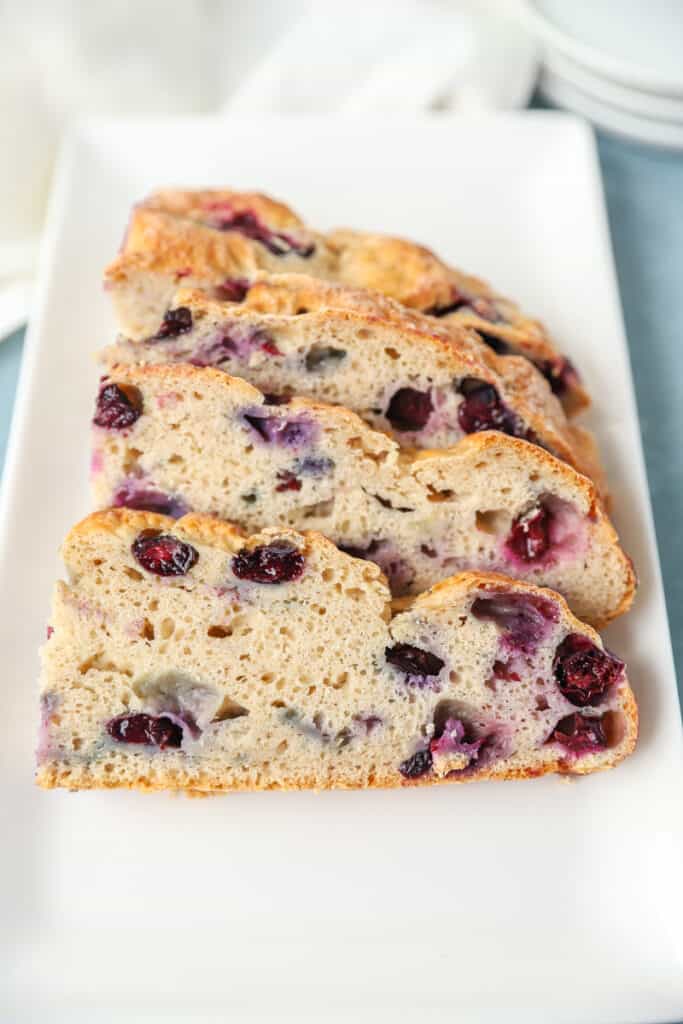 Soda breads are my favorite bread to bake! No yeast, no rise time. Make my Cinnamon Raisin Soda Bread or Blueberry Soda Bread for an easy but deliciously warm bread for your table.
Lemon Dutch Baby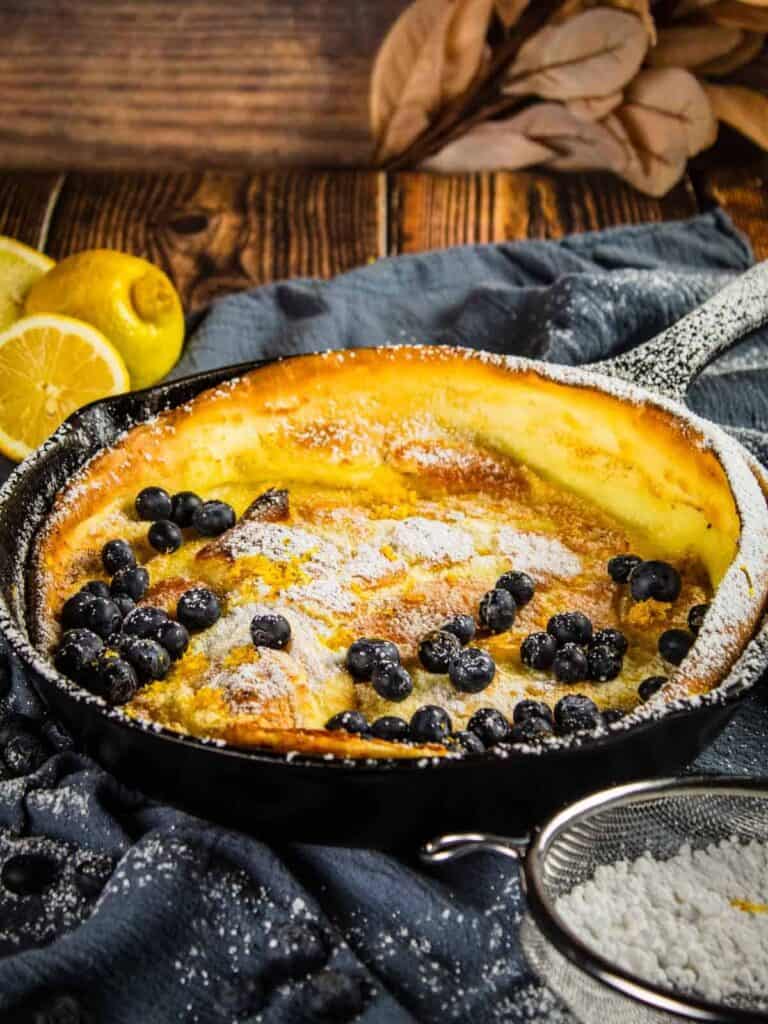 Make this popover style pancake with a Lemon Dutch Baby! Wouldn't this be an absolute show-stopper at brunch?
Blueberry Danish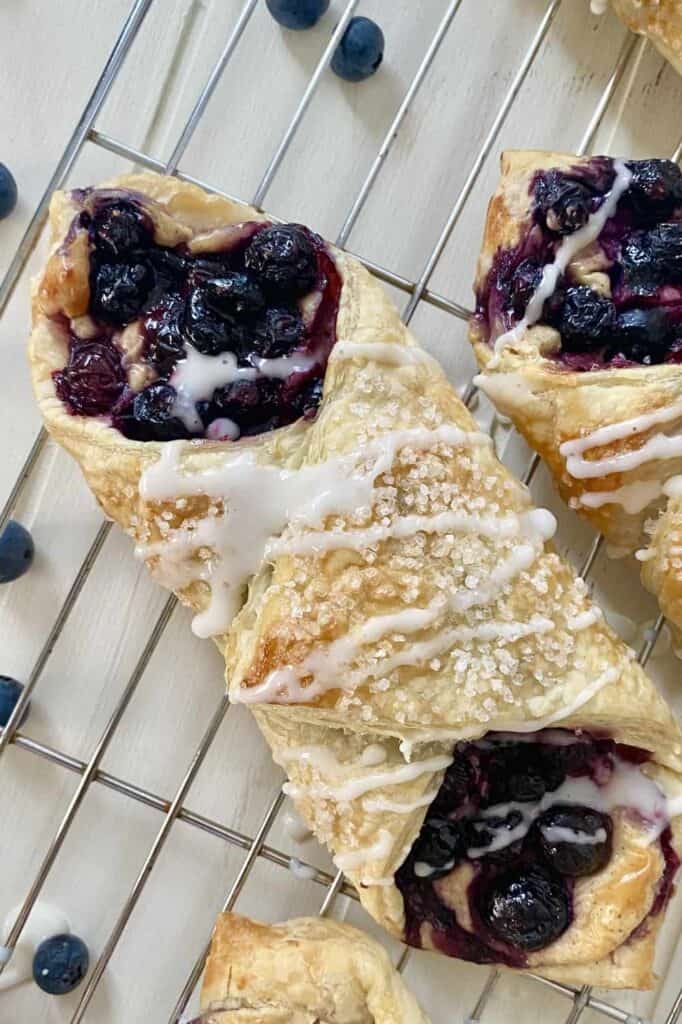 An absolute MUST on brunch spread is a Danish. Make these Blueberry Danishes which will be the perfect pair to the coffee!
Bonus Content
Get some party planning and decor tips for a Spring themed party!