Prosciutto. That salty meat that frequently sits on a charcuterie board. You may be looking for recipes or other ways to feature prosciutto, so I've created this recipe collection! Browse these 15 recipes using prosciutto from appetizers, pizza, main dishes, and more!
Table of contents
WHAT IS PROSCIUTTO?
But really quick, what is prosciutto? Pronounced as "pro-shoo-tow", in it's simplest definition is an Italian meat. It's a pinkish red color with a small amount of marbled fat throughout the meat and on the edges. It's a dry-cured ham and usually is served as paper-thin slices. That flavor is salty, but a milder flavor than bacon.
It's different than pancetta which comes from the belly of the big. Prosciutto comes from the hind leg. Prosciutto is salt-cured and air-dried so it is safe to eat without needing to cook it or apply heat. 
APPETIZERS
Crispy Prosciutto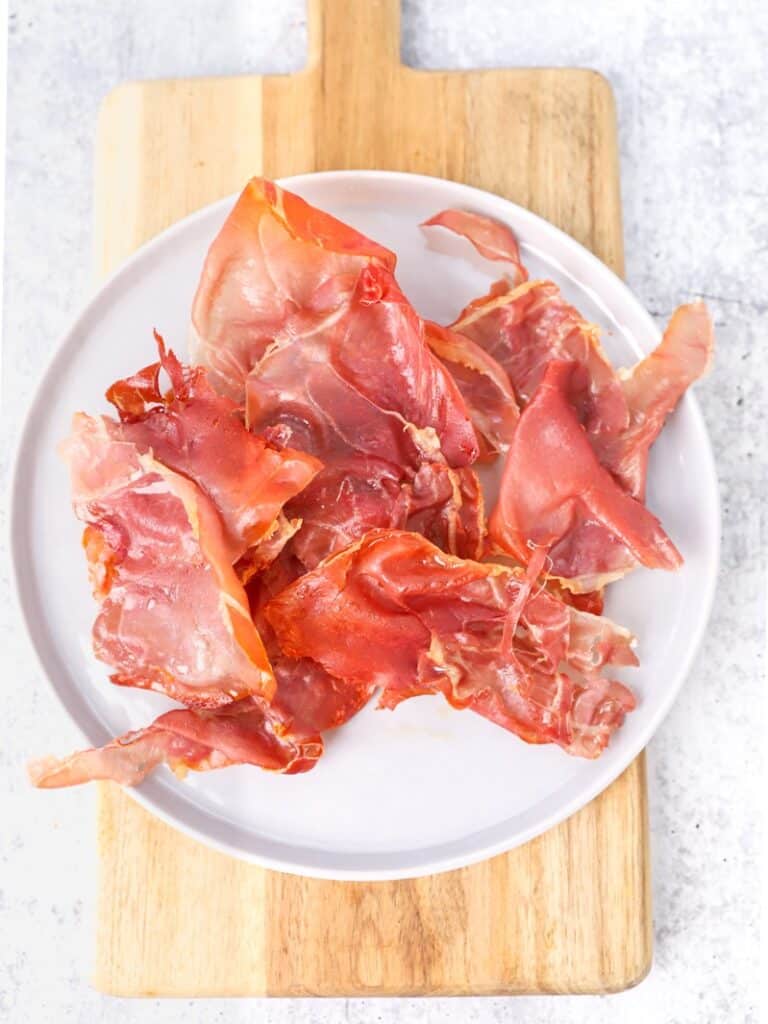 One of the simplest ways toe enjoy prosciutto is make it crispy! Make crispy prosciutto by baking it at 400 degrees for 10-12 minutes. From A Seasoned Greeting
Parmesan Jalapeño Poppers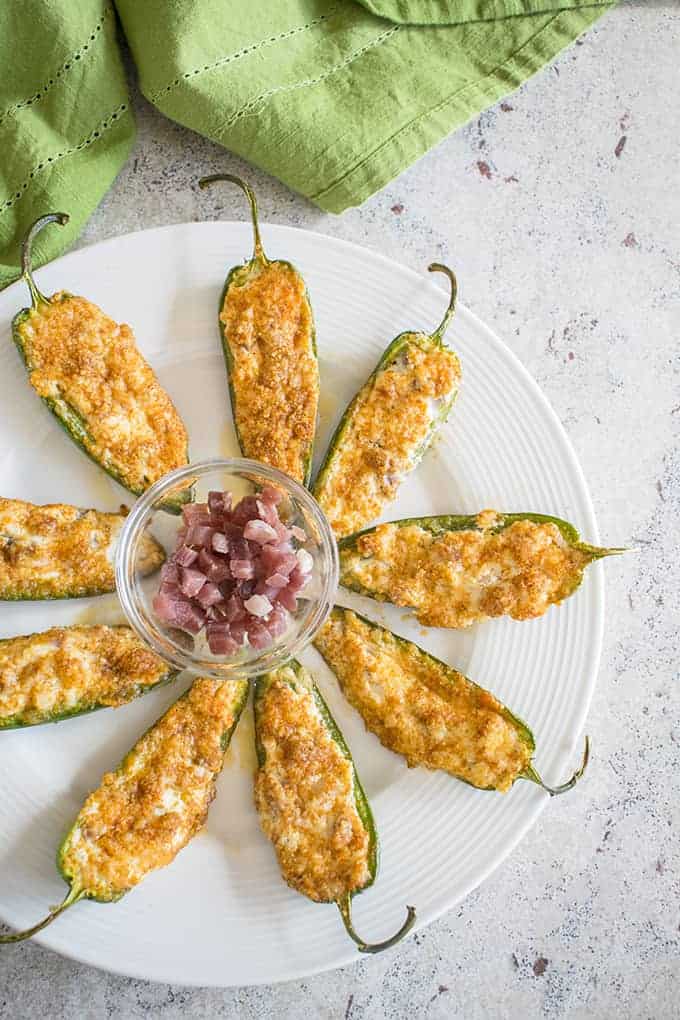 Baked Parmesan Jalapeño Poppers with prosciutto would be a beautiful appetizer to serve. Gluten free and a blend of creamy, salty, and spicy. From Cooking with Mamma C
PIZZAS AND FLATBREADS
Vodka Pizza
This super savory vodka sauce pizza is topped with pools of cool ricotta and prosciutto. Everything you want in the perfect pizza…a rich sauce, tons of cheese, and lots of garlicky flavor. From A Seasoned Greeting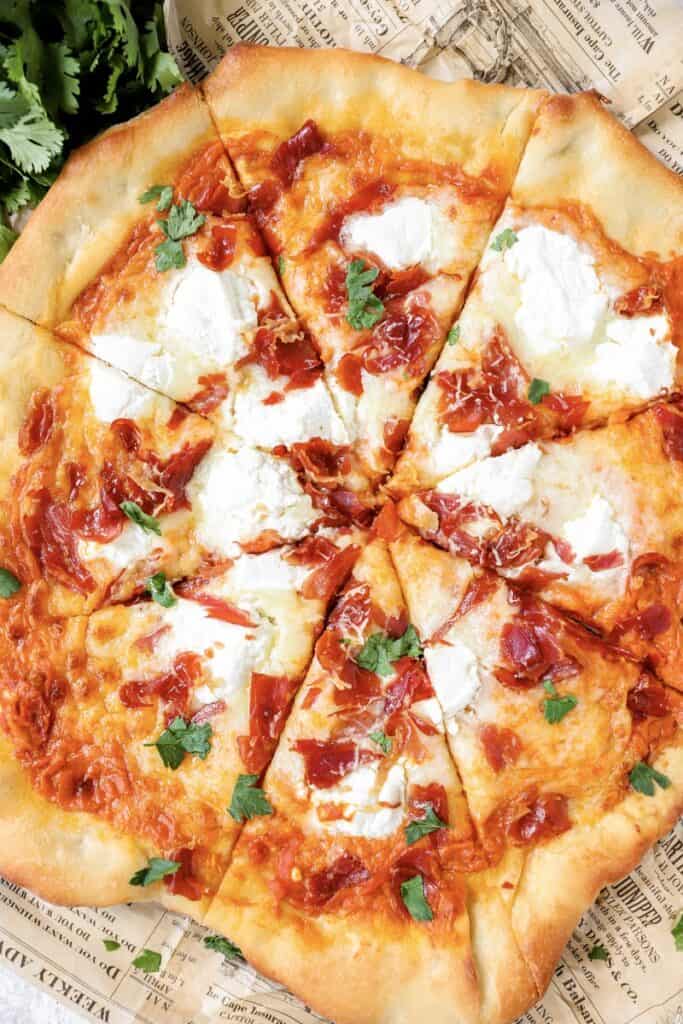 Fig and Prosciutto Flatbread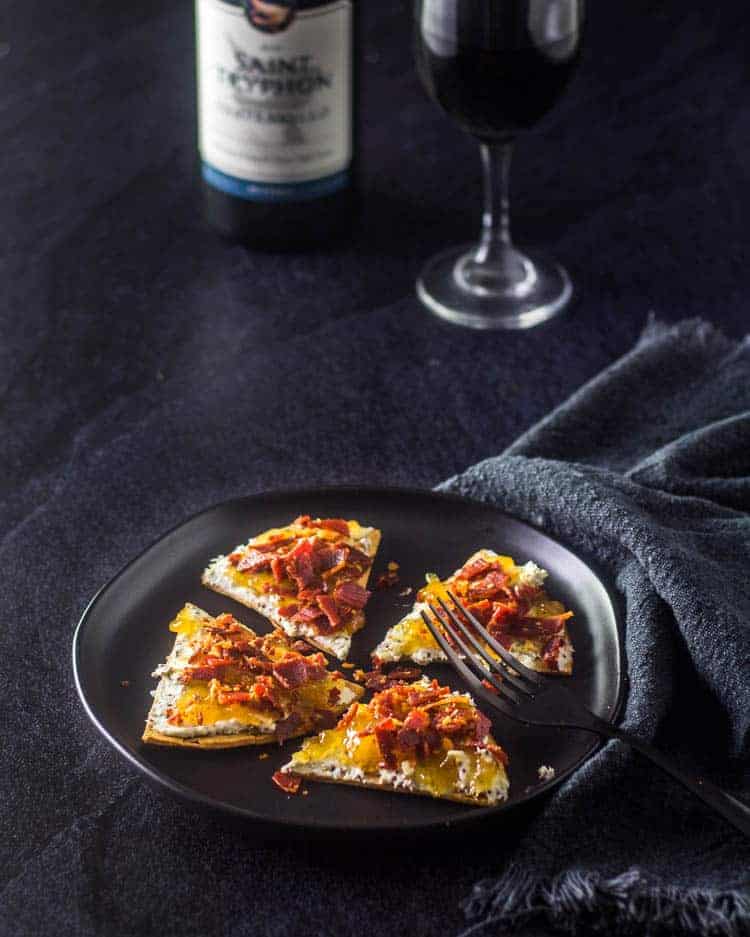 A delicious flatbread with blue cheese, fig, and prosciutto. Perfect for a small bite appetizer. From Beyond Mere Sustenance
Hawaiian Pizza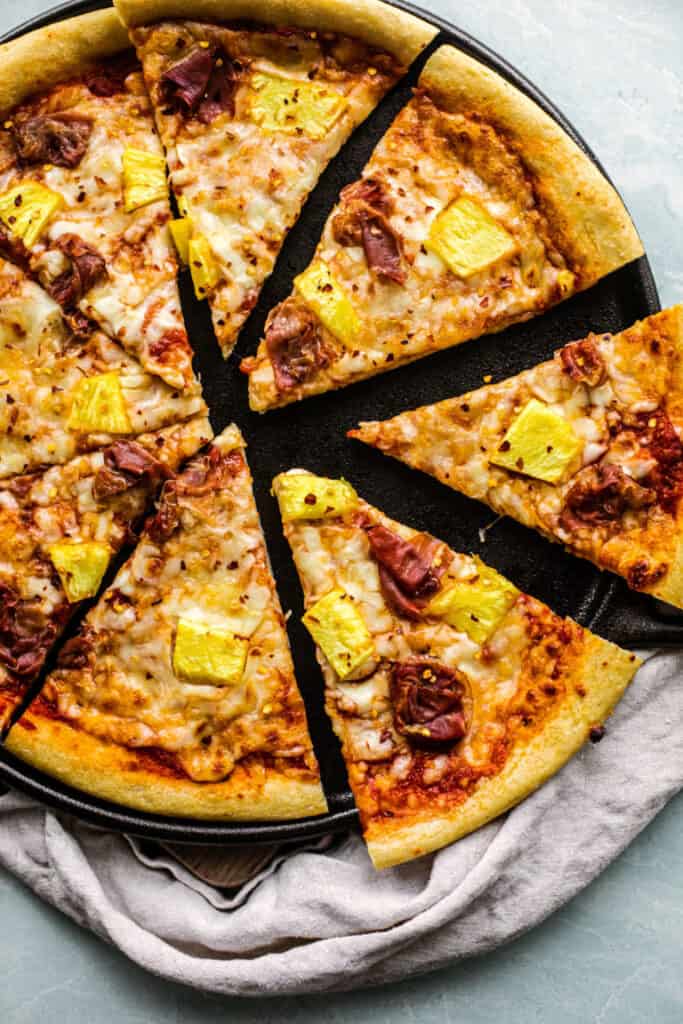 A Hawaiian Pizza made extra delicious with the addition of prosciutto! A fun twist for your next pizza night. From Killing Thyme
MAIN DISHES
Italian Grilled Cheese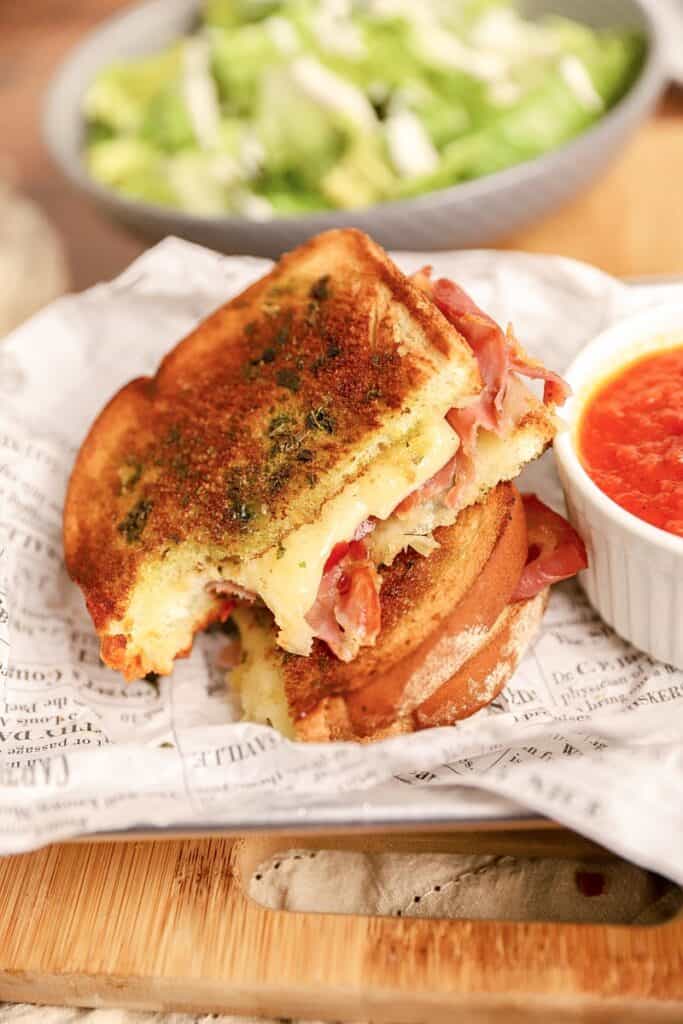 The beloved grilled cheese is getting a fun twist with this Italian Grilled Cheese! Provolone and Asiago cheeses combine with prosciutto to make this super savory and very cheesy grilled cheese. Dip in marinara sauce for the perfect bite. From A Seasoned Greeting
Rigatoni Vodka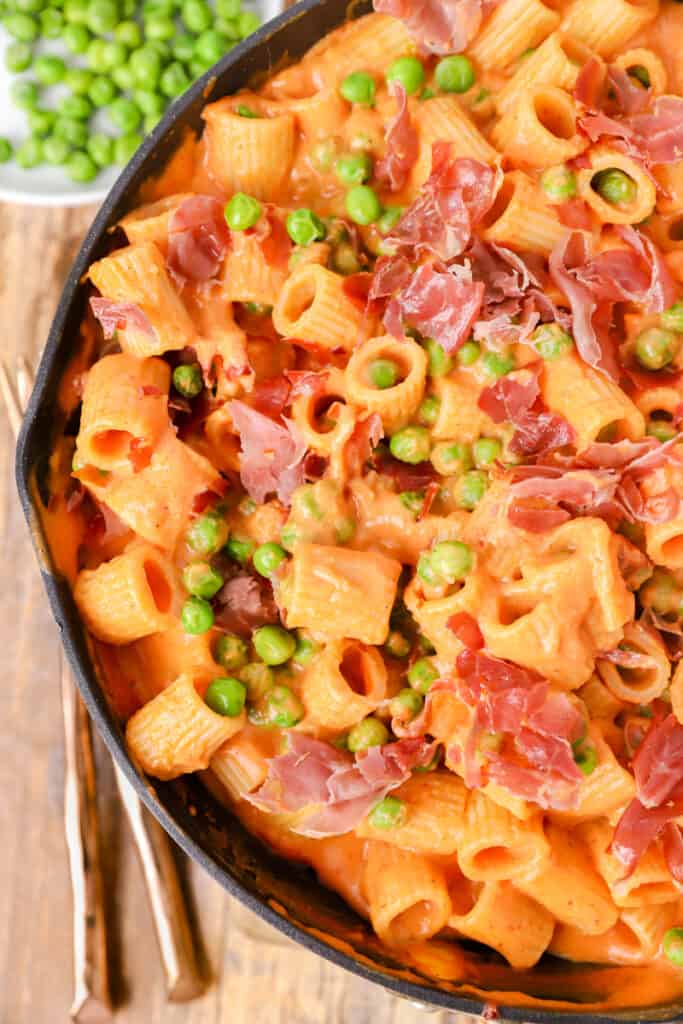 Homemade vodka sauce, peas and crispy prosciutto! If you live penne vodka, you'll love this Rigatoni Vodka! From A Seasoned Greeting
Beef Braciole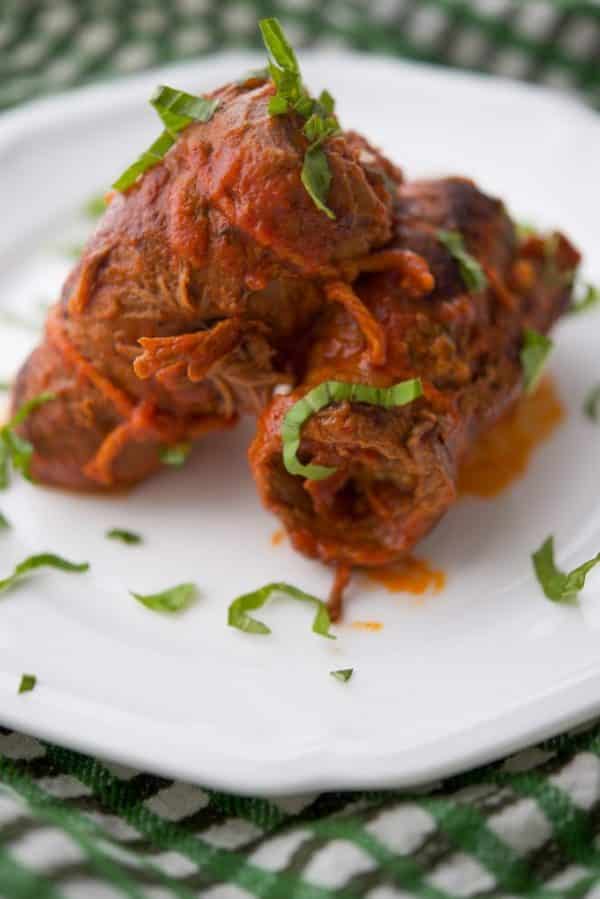 A hearty Italian inspired dinner! Beef Braciole with Prosciutto will surely leave you full and satisfied. From Carries Experimental Kitchen
Creamy Tomato Pasta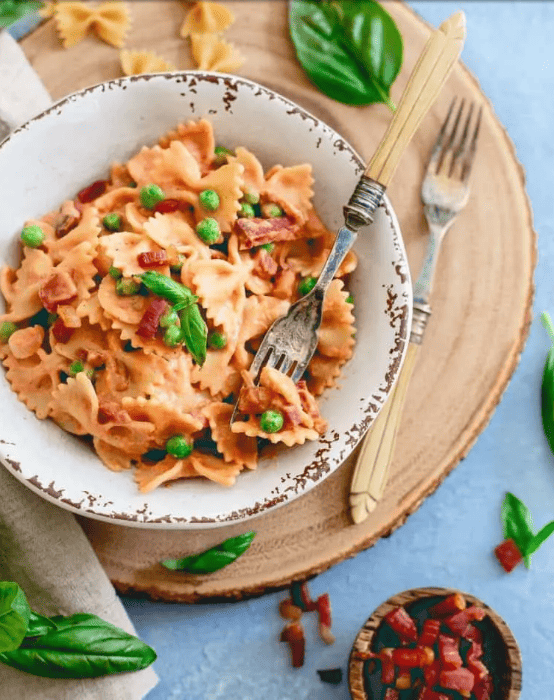 Make this Creamy Tomato Pasta with Prosciutto in about 20 minutes! A perfect pasta dinner for a busy weeknight. From Running to the Kitchen
Pastina with Prosciutto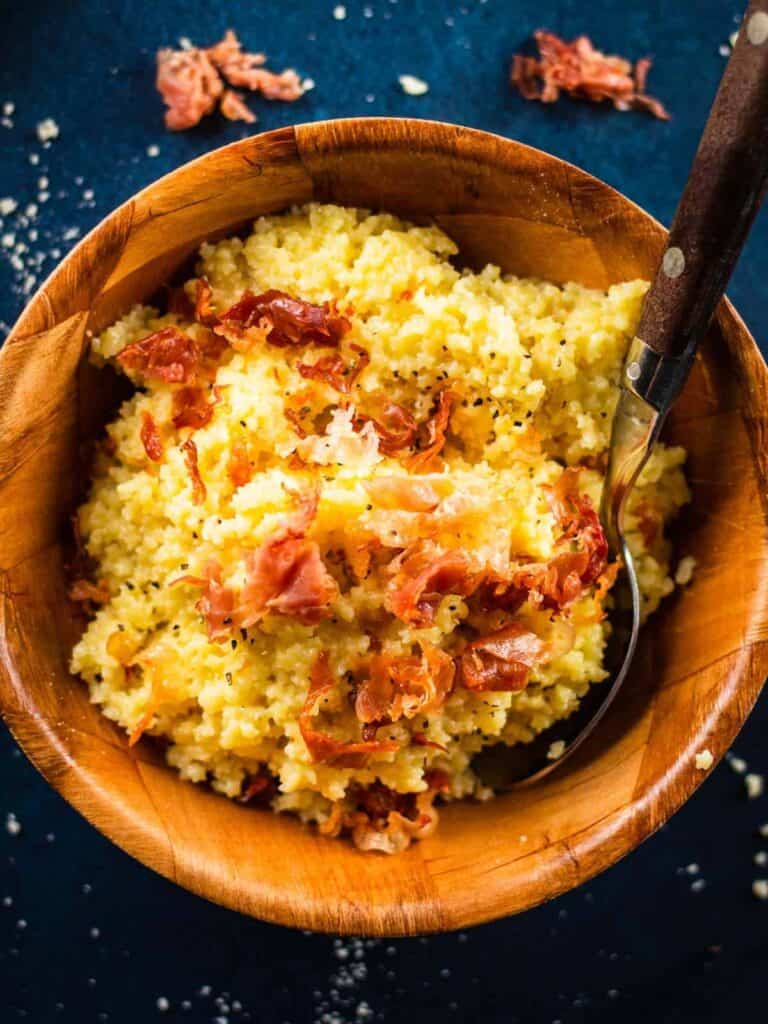 A traditional Italian dish! Pastina with egg then topped with prosciutto…ready in about 20 minutes. From Scarlati Family Kitchen
Tortellini alla Panna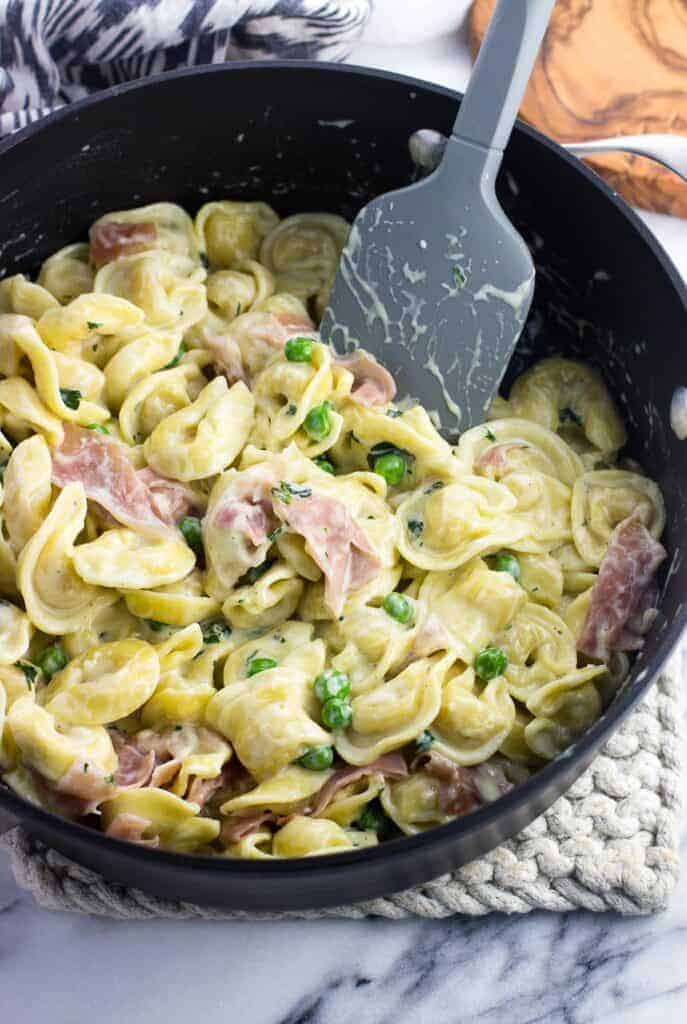 A simple pasta recipe on the table in less than 30 minutes. Tortillini alla Panna is made with peas and prosciutto in a creamy basil sauce. From My Sequined Life
Creamy Wrapped Pesto Chicken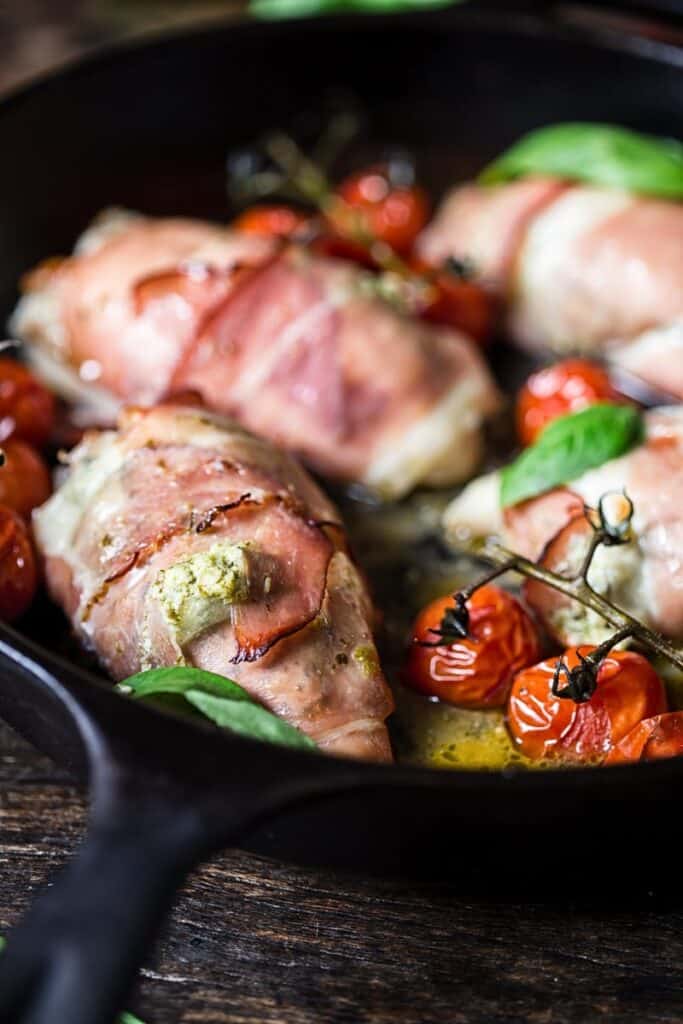 One of my favorite flavor combos is pesto and prosciutto. Enjoy it with these Chicken Pesto Parcels! From Vinkalinka
Prosciutto Mozzarella Chicken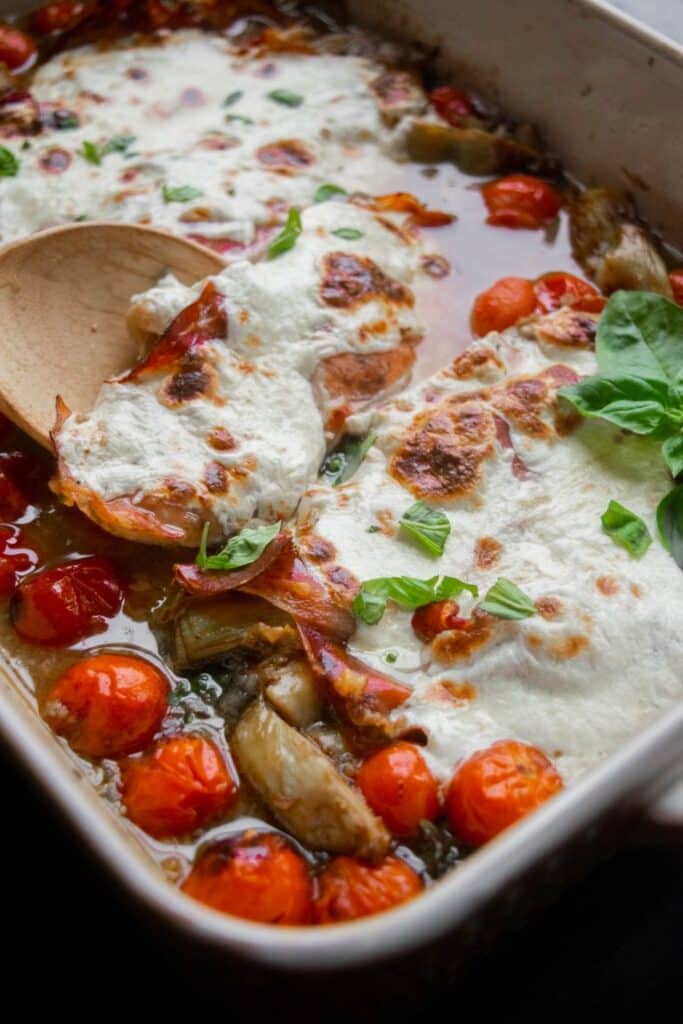 30 minute Mozzarella Prosciutto Chicken will definitely be a crowd pleaser! Served with a savory pan sauce, tomatoes, and artichokes. From Jawns Cooked
SALADS
Melon and Prosciutto Salad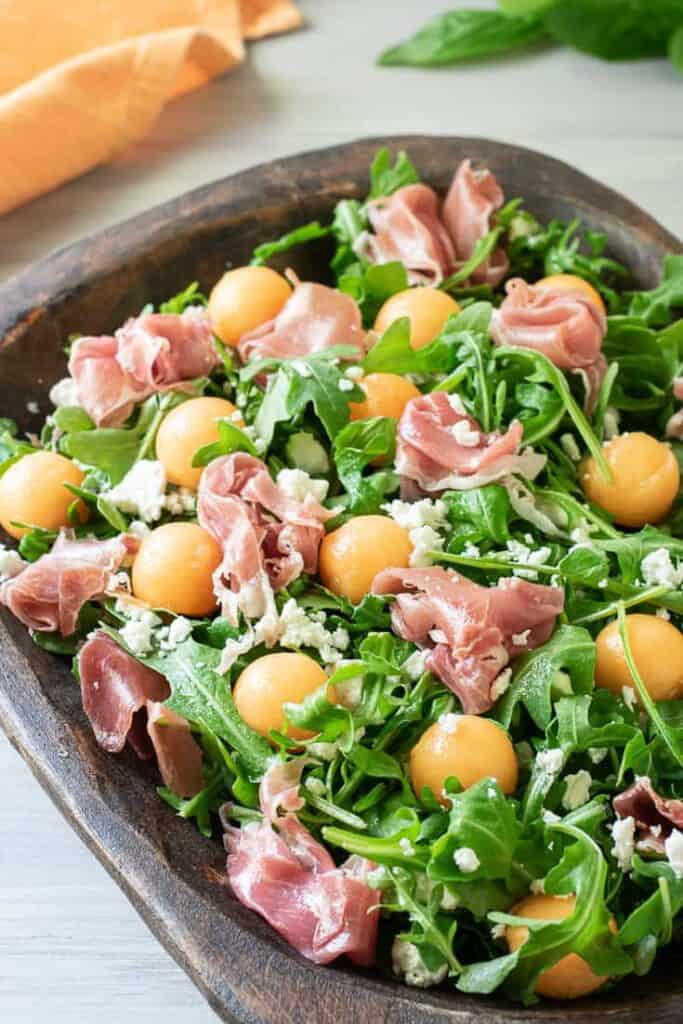 A sweet and cheesy salad topped with a balsamic drizzle. A melon and prosciutto salad would be perfect for a Spring or Summery party. From Biscuits & Burlap
Grilled Peach Burrata Salad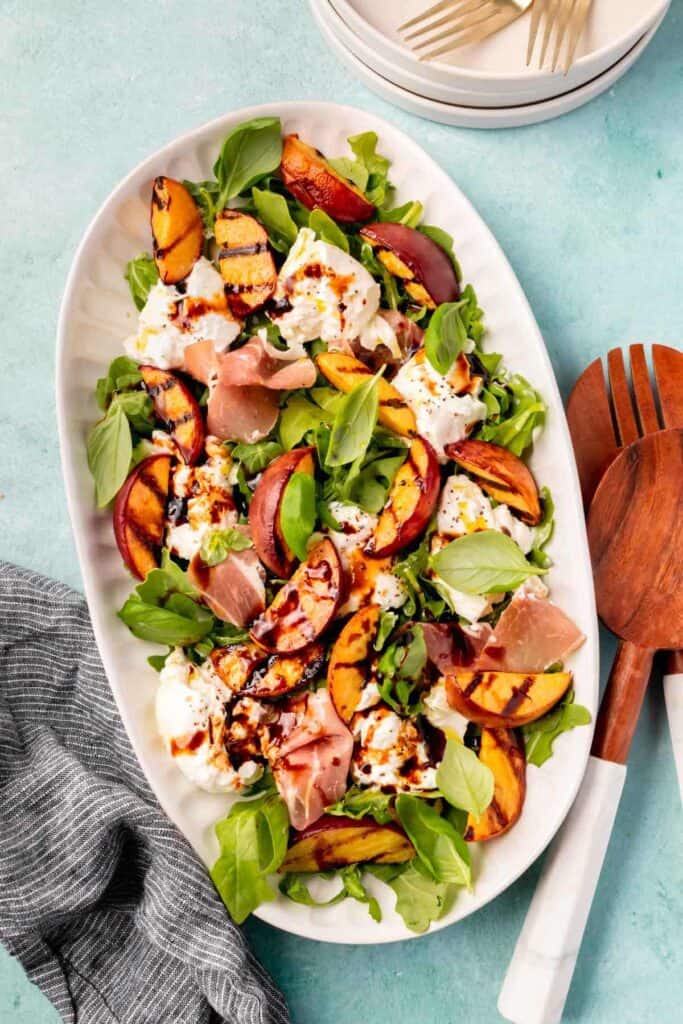 Fresh grilled peaches, creamy burrata, and salty prosciutto…what's not to love about the Grilled Peach Burrata Salad?! From A Dash of Megnut