Hi there! I'm Catherine, the blogger behind A Seasoned Greeting. I love to create easy and inspired recipes that can become new favorites for you and your family! I'm a mom to a sweet little girl and know how challenging it can be to get a homemade meal on the dinner table on a busy day. So browse some of my favorite dinner recipes and find a new recipe that inspires you in the kitchen! View Dinner Recipes.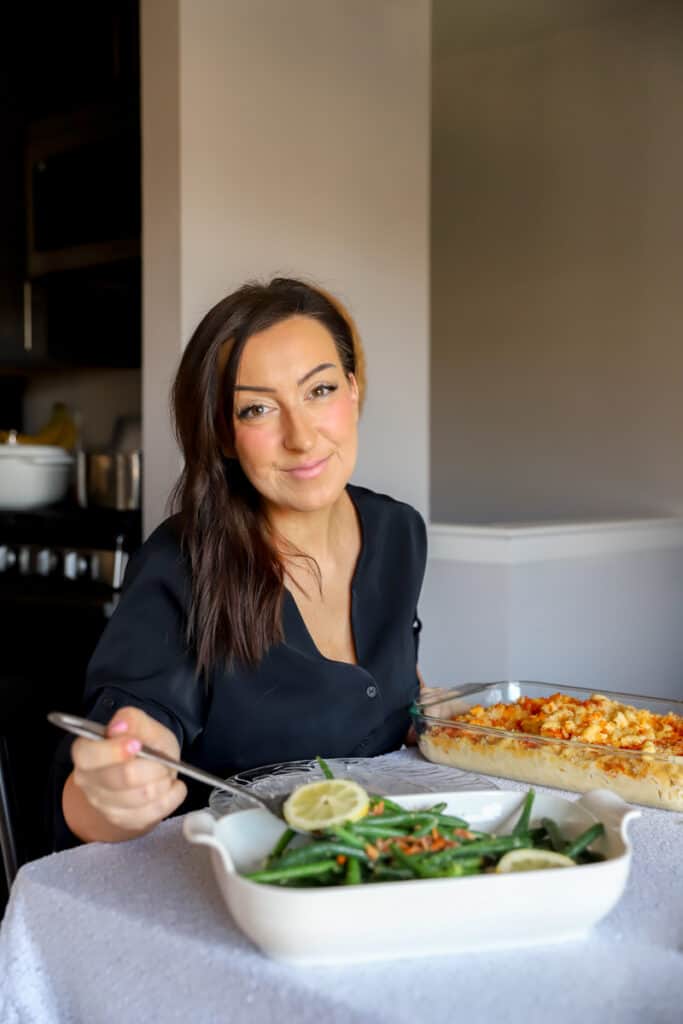 I came to love cooking after I graduated college and moved to the amazingly beautiful Charleston, SC and was living in my first apartment. I found inspiration having a kitchen of my very own where I could experiment, test flavor combinations, and learn how to write recipes so others can make it too!
After life through me a few curveballs, I relaunched A Seasoned Greeting with a new passion a goal to create the best recipes that I know you'll love too.
I hope you enjoy my recipes and the content I share. If you like seeing delicious food photos please follow me on Instagram @aseasonedgreeting
Now…let's eat!