Introducing an appetizer game-changer. Move over cheese display, whipped feta is making an appearance. It's a super smooth, super creamy feta cheese dip. You're going to take a bite of this and wonder how in the world you haven't been eating whipped feta at every get together!
What I love about this is that the flavors are strong and robust, but overall it's light and smooth. Whipped feta is airy, light, fresh, zesty. It's also comforting, creamy, smooth and is perfect as a dip, a spread or even a condiment!
Ingredients
Ready to see how easy this recipe is? Here's what you need to make this whipped feta!
Feta cheese. Well, that one was probably a little obvious. You'll use 12oz for this. Trust me the extra bit of feta is what makes this a pillowy spreadable dip and not a dip that's too loose.
Sour Cream. This helps the dip stay creamy, and the perfect texture!
Garlic, lemon zest, lemon juice, extra virgin olive oil. Nothing really to explain here!
See how easy that is?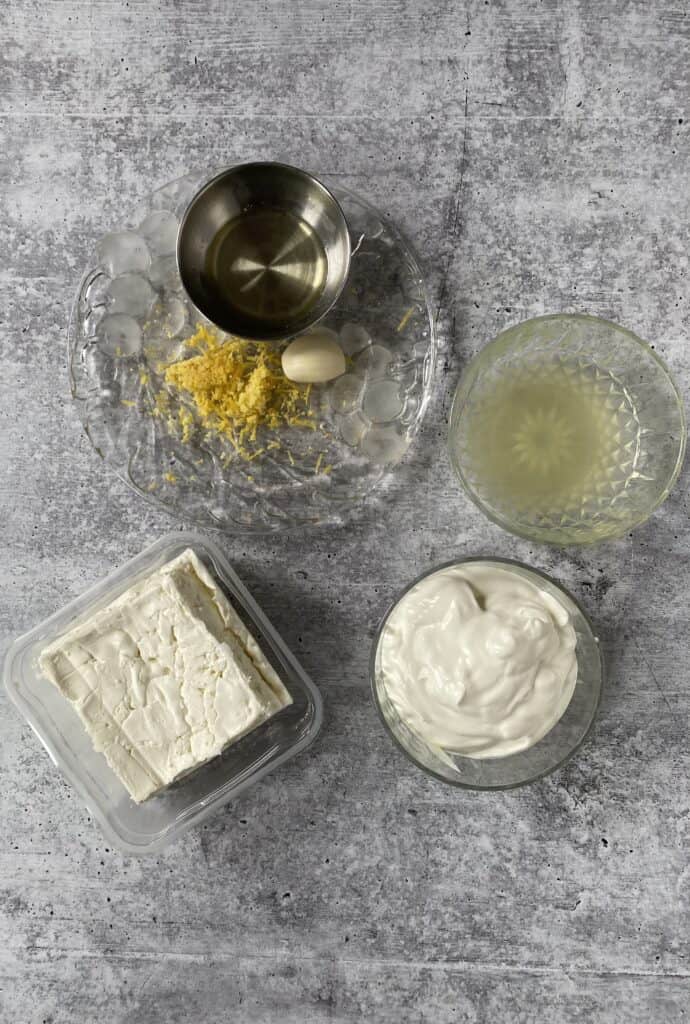 How to make the dip
So to make the whipped feta you will need either a food processor or another blending type device. I really recommend using the food processor. If you don't have one, you can buy one like this.
Whip it. First, you'll blend together the feta cheese and sour cream in the food processor until smooth. You'll still see a little texture in from the feta, but over all it should look smooth.
Add the rest. Once you've got a smooth texture to the feta, add in the lemon juice, lemon zest, garlic, and extra virgin olive oil.
Whip it again. Blend again so everything is incorporated!
Eat or chill. You can either eat it right away, or chill it in the fridge for 1-2 hours so that it gets a bit more firm!
When you're ready to serve, scoop into a bowl in layers to get this pillowy dolloped look.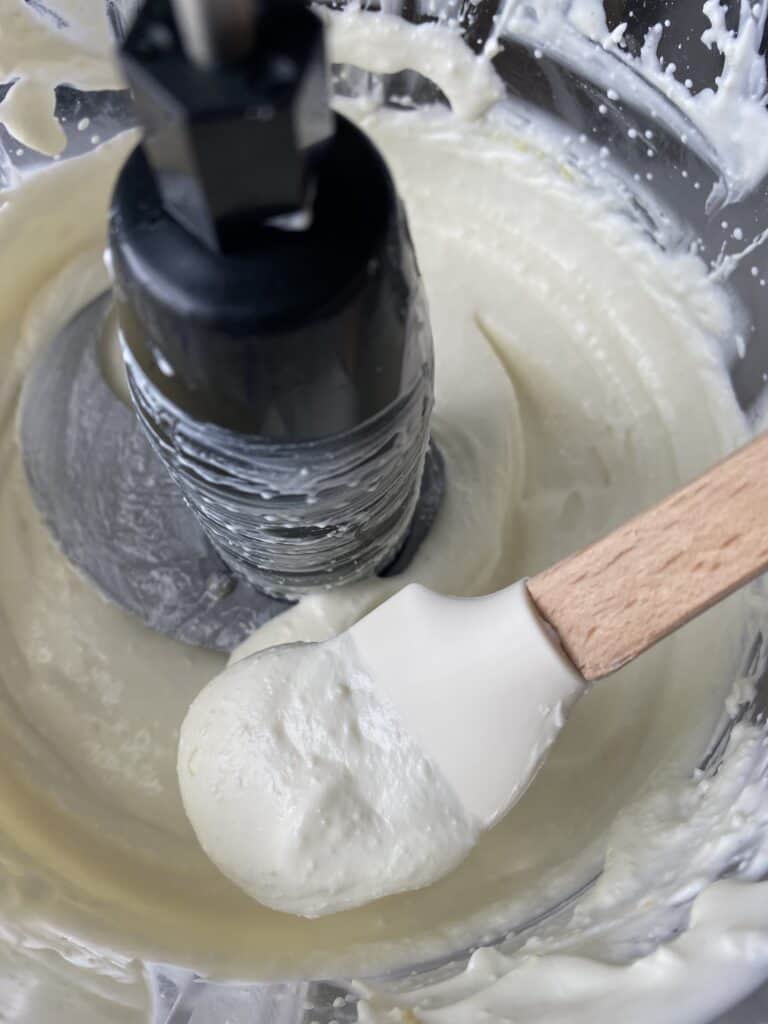 What to eat with whipped feta
You can enjoy whipped feta in many more ways, not just as a dip for crackers or chips!
Having a get together and want more appetizer and snack recipes? I've got you covered! Here are some of my best recipes I think you and your friends and family will love!

Cream Cheese Salsa Dip is so easy and only takes 5 ingredients!
Move over fried Mozzarella, Fried Brie Bites are the new fried cheese appetizer that's irresistible! Serve with a raspberry dipping sauce!
How about some Mexican inspired snacks? Mexican Street Corn Fries and Hot Taco Dip should do the trick!
And last but not least, let's add a cocktail to the party! My Limoncello and Vodka Cocktail is refreshing and light, and will pair well with any of these snacks!
Did you make this recipe? Follow me on Instagram and make sure to tag me!
Print
Lemon and Garlic Whipped Feta
Whipped feta is cool, creamy, and easy appetizer dip. Feta cheese blended until smooth an creamy and infused with flavors and fresh lemon and garlic, this goes best with crunchy crackers or thick pita!
Author:
Prep Time:

10 minutes

Cook Time:

5 minutes

Total Time:

10 minutes

Category:

Appetizer

Method:

Blend

Cuisine:

American Greek
12 oz feta cheese (you'll need two 8oz blocks, use all of 1 block and 1/2 of the other)
6 oz sour cream
1 garlic clove, grated
2 tablespoons fresh lemon juice
1/2 teaspoon lemon zest
1/8 teaspoon pepper Extra virgin olive oil
Instructions
1. In a food processor, blend the feta and sour cream until very fine and smooth. Then add the lemon juice, lemon zest, grated garlic and pepper and blend until smooth. You can serve immediately, or chill in the fridge until you're ready to eat. In the photo, I was able to get those pillowy dollops because I chilled in the fridge until I was ready to take the photo and then spooned it into the bowl in layers.
2. Serve on a plate and drizzle with extra virgin olive oil and with crackers, bread sticks, bread, pita, or naan.
Notes
Using the extra feta is what helps this stay pillowy and not too loose.