Sweet pickled red onions will be your new favorite condiments! Just 4 ingredients plus water and you can make pickled red onions with a hint of sweet. If you don't have a lot of time you can eat these the day you make them, but letting them pickle for longer will give you a softer more flavorful onion!
Recipe at a Glance
Prep time: About 10 minutes.
Cook time: Well there's no actual cooking here! If you want to eat these same day, try and give them at least an hour before using them. Ideally you should let these pickle for a day for a more intense flavor!
Notes: Keep these stored in the fridge and enjoy them for 2-3 weeks!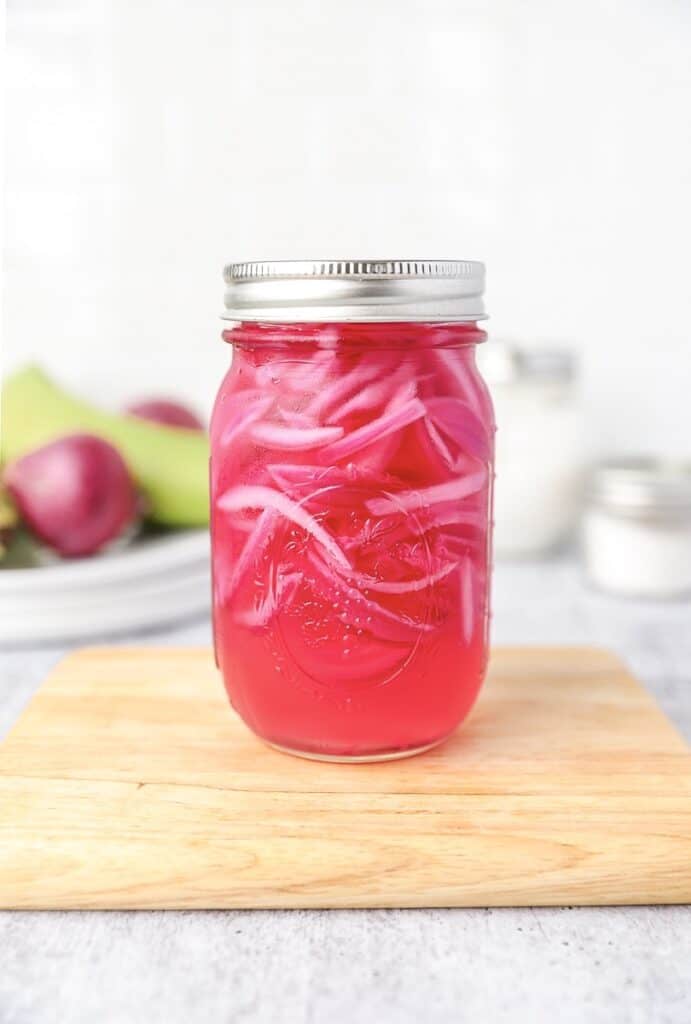 These are so easy to make! All you need is:
Red onions
Sugar
White vinegar
Salt
Water
Pickling at it's easiest!
Allowing these to pickle for at least 24 hours will result in this gorgeous deep pink pickling juice. These really will add a pop of color to just about any dish!
This recipe is for a simple sweet version, but you can have fun with adding additonal ingredients to the pickling juice to infuse different flavors! Some ideas are:
Spicy. Add jalapenos of red pepper flavors to add a kick of heat.
Garlic. Add some chopped or minced garlic for extra savory flavor.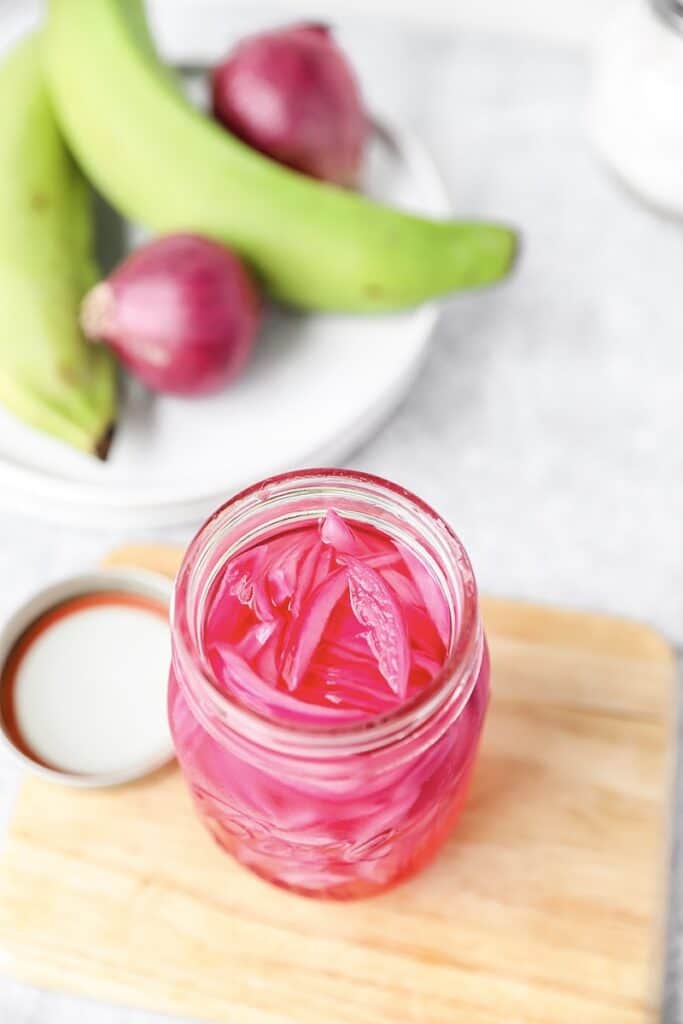 Now that you've made pickled red onions, you might be wondering what to do with them!
The main reason I whip up a batch is to serve with Mangu. Mangu is a Dominican dish of mashed plantains, typically eaten at breakfast with fried white cheese and fried salami. The pickled red onions help balance the thick plantains!
Some other ideas:
Tacos
Deviled eggs
Burgers or hot dogs
Avocado toast
Sandwiches or wraps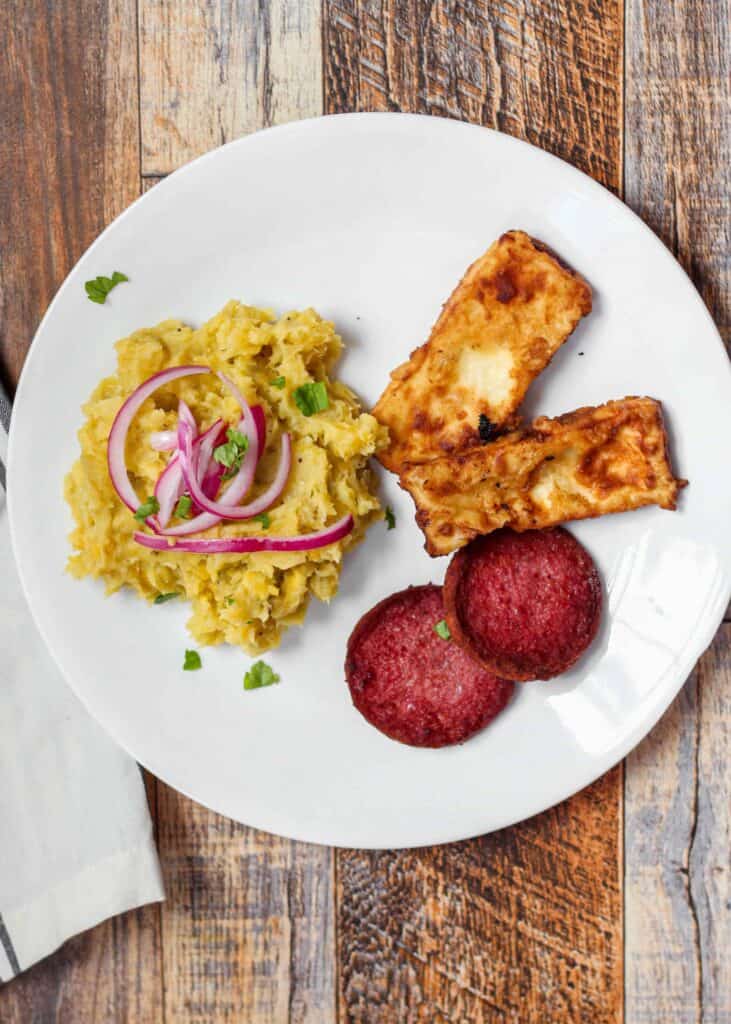 Want more recipes, cooking tips and behind the scenes of my photography? Follow me in Instagram!
If you make of of my recipes make sure to tag me, I love seeing your delicious creations!
Print
Sweet Pickled Red Onions
Make these sweet pickled red onions with only 4 ingredients and water! Add to tacos, eggs, even salads! For best pickled flavor allow these to marinate in the fridge for at least a day.
Author:
Prep Time:

10 minutes

Cook Time:

24 hours

Total Time:

24 hours 10 minutes

Category:

Side Dishes
1 large red onion or 2 medium red onions
1 cup warm water
1 tablespoon + 1 teaspoon white sugar
1/2 cup white vinegar
1 and 1/2 teaspoons salt
Instructions
1. Slice the onion into thin slices and add to a large mason jar.
2. In a separate jar, combine the warm water and sugar. Then add the salt and vinegar. Stir to dissolve, then pour into the jar with the onions. Cover and store in the fridge for 24 hours.
You can eat these after about an hour, but allowing them to pickle for about a day will produce a softer onion and a stronger pickled flavor.
Keywords: sweet pickled red onions