Taco Meatballs are easy, quick, and packed with the spiced savory flavors of tacos. The best part? Each meatball is rolled in toasted Panko breadcrumbs then baked!
The toasted Panko breadcrumbs give these meatballs a crunch and texture, like eating a crunchy taco. In addition, the chopped black beans add texture to the meat preventing it from being boring or one texture.
Make your next taco Tuesday fun with Taco Meatballs!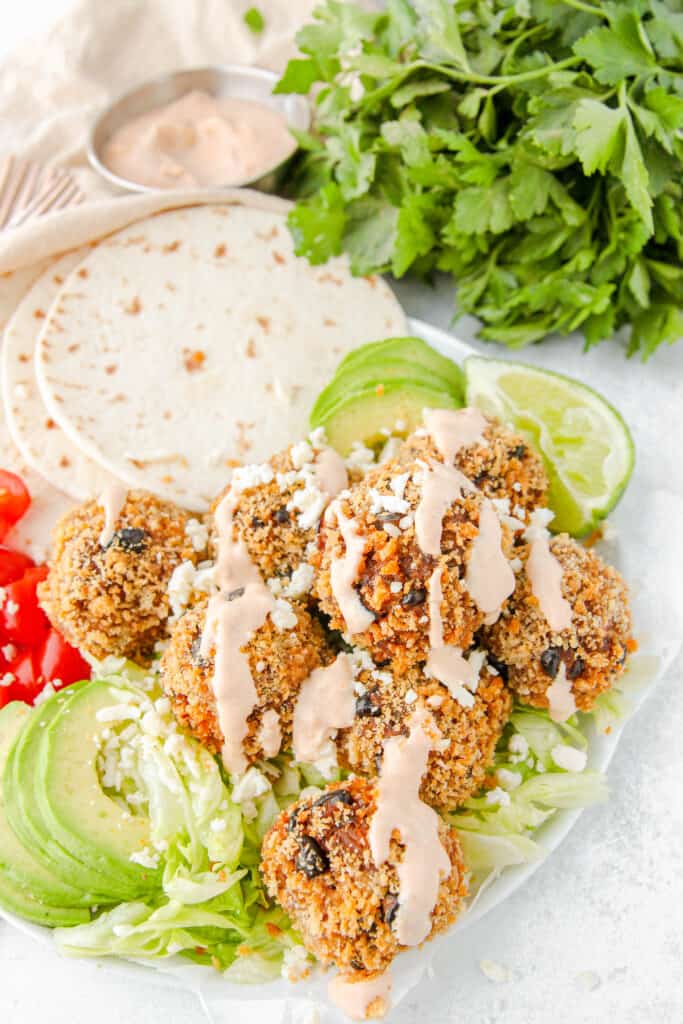 I know it can be a real challenge getting a home cooked dinner on the table on a busy weeknight. We live such busy lives. We're working longer hours with higher demands. We're picking up kids from daycare, or shuttling them to practice. And we're trying to keep the house clean, and making sure everyone has clean clothes for the next day. And maybe, if there's time, we try to have a social life. With life like this, no one has the time to make extravagant meals. You could order takeout, but that gets expensive.
That's why I've made it the purpose of this blog to create easy, approachable dinners that can be made for a weeknight dinner. So if you're like me and need easy, but inspired dinner recipes check out some of my best blog recipes!
I love meatballs. Like seriously love making meatball recipes. They're so easy! So that's why I made these Greek Chicken Meatballs and these Chicken Parm Meatballs.
Now onto pastas. Creamy Roasted Red Pepper Pasta will leave you full and satisfied. Or this Ravioli with Burrata and Crispy Pancetta has the perfect blend of savory and salty.
Mexican inspired easy dinners here! Fajita Pasta Bake is loaded with corn, peppers, beans, and chicken and perfectly cheesy. And Enchilada Tacos combine a quick and simple enchilada sauce in a chicken taco.
And what easy dinner round up would be complete without pizza? Roasted Red Pepper Sauce Pizza will save you from ordering take out!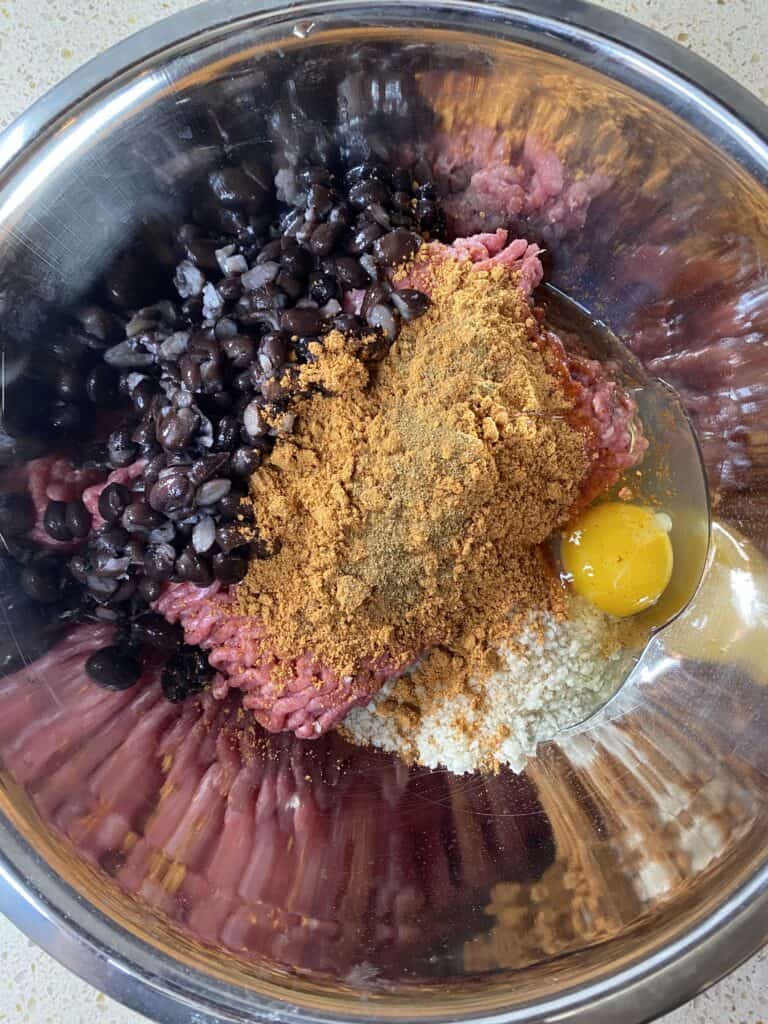 How to make taco meatballs
These meatballs are so easy! Just mix, roll in the toasted Panko, bake then eat! So here's what you need from ingredients, to kitchen tools, to time.
Ingredients
Ground beef
Panko crumbs 
Cooking Spray
Black beans
Egg
Cumin
Packet of taco seasoning
I seriously have these ingredients on hand all the time! The ground beef is usually in my freezer, but this is such a convenient meal you can whip up on a weeknight!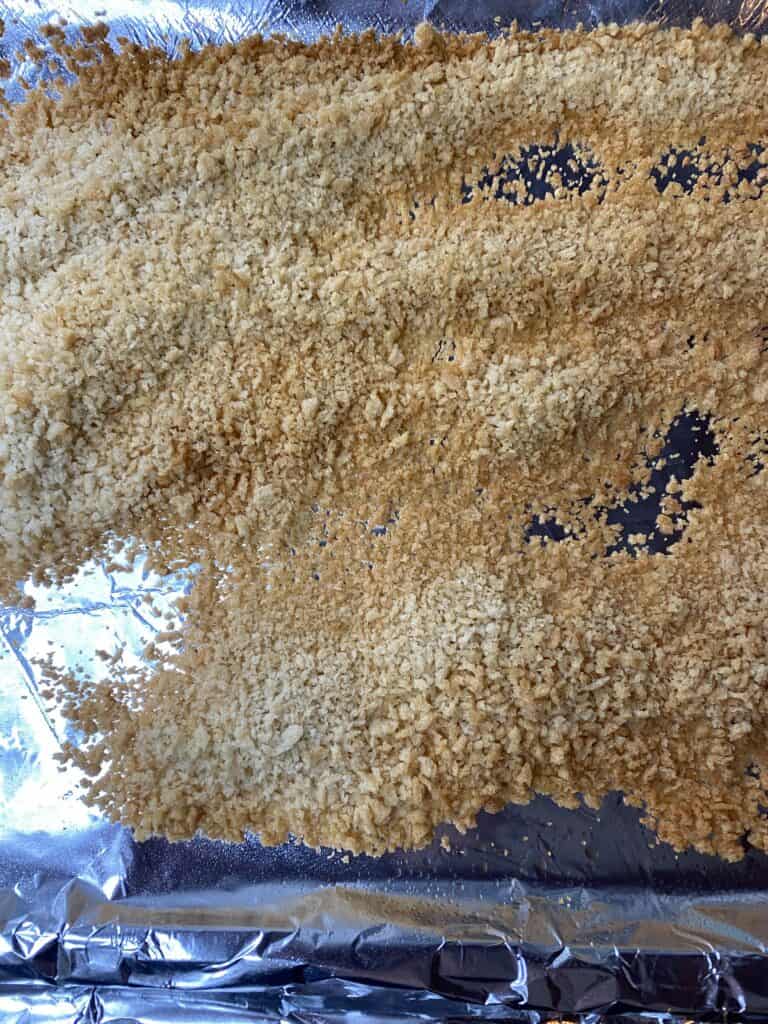 Kitchen tools
Baking sheet and tin foil
Knife and cutting board
Baking rack
Large bowl and a spoon
Cook time
You'll need about 10 minutes to prep for this dish, then 25-30 minutes cook time. The easy part is once the meatballs are in the oven baking it's smooth sailing! Just chop or prep any additional taco toppings you want, and wait for the meatballs to be done.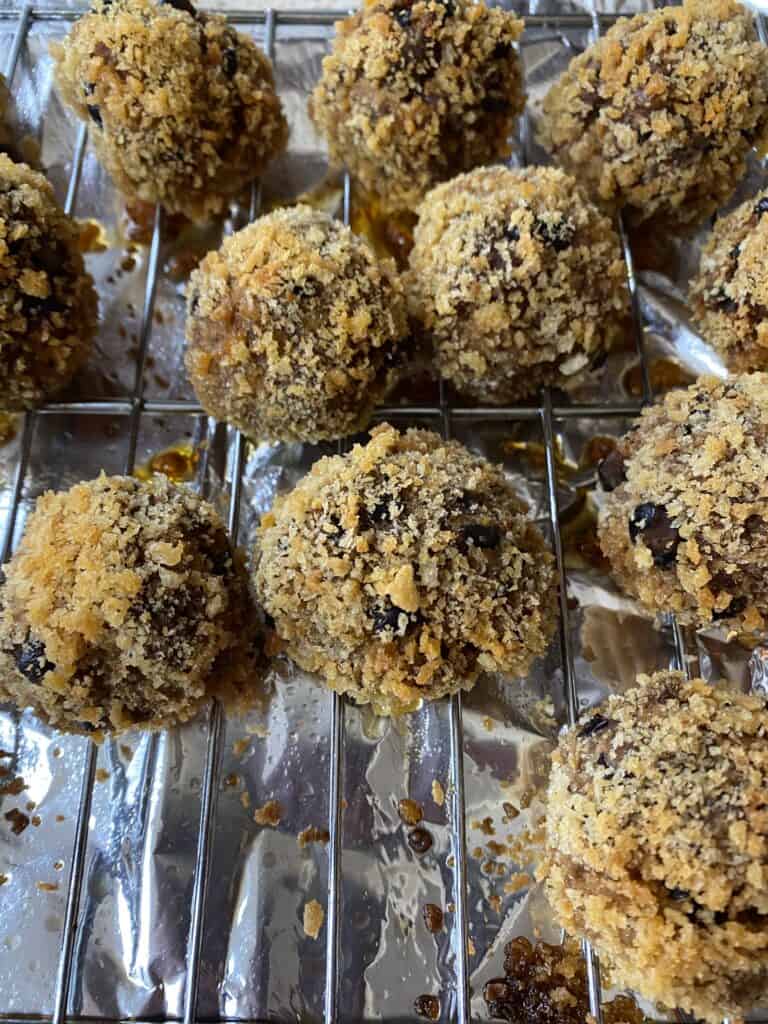 Are taco meatballs spicy?
No! This recipe uses a packet of taco seasoning and a little extra cumin. But, if you like things spicy go ahead and add some cayenne!
What can I serve on the side?
Rice is an awesome side dish for this! Or, you could even cut these in half and serve in a tortilla almost like a gyro. Also, you can add all your favorite taco toppings like onions, lettuce, tomatoes, cheeses, and sauces.
Can I save the leftovers?
Yes! Go ahead and save any leftovers in an air tight container in the fridge. My personal preference is to eat leftovers within 3 days for best quality.

If you make this recipe let me know in the comments!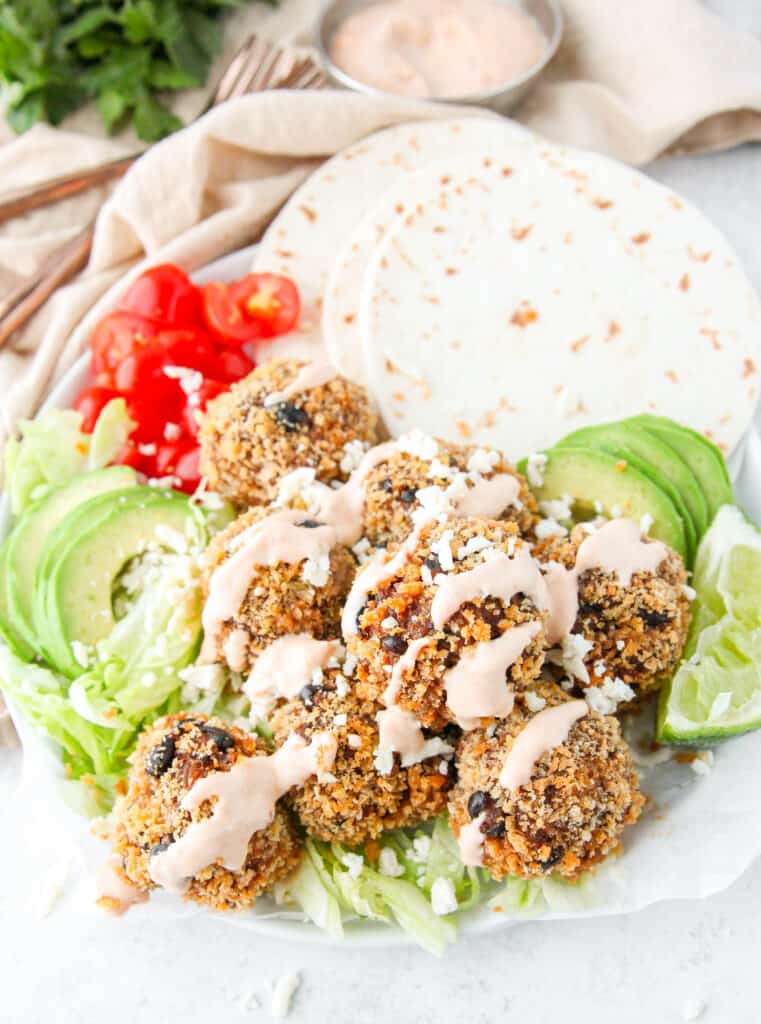 Print
Mexican Meatballs
Crunch Taco Meatballs are an easy dinner recipe for a busy weeknight! Ground beef seasoned with taco spices, chopped black beans then rolled in toasted Panko and baked until crispy. Serve a spicy chipotle sauce, taco sauce, or sour cream.
Author:
Prep Time:

10 minutes

Cook Time:

30 minutes

Total Time:

35 minutes

Yield:

17-20 meatballs

Category:

Mexican

Method:

Baking

Cuisine:

Mexican
1 pound ground beef (as close as you can get to 1lb, I find the packages are always a little higher or lower then exactly one pound)
1 cup Panko crumbs (you'll use 3/4 cup for rolling, and 1/4 cup for the meatball mixture)
Cooking Spray
1/2 cup black beans, drained then roughly chopped
1 egg
1 teaspoon cumin
1 packet taco seasoning
Instructions
1. Heat oven to 400. Line a baking sheet with foil and spread out all of the Panko crumbs in an even layer and spray with some cooking spray. Bake for 3 minutes, remove from oven and stir the crumbs then place back in the oven for another 1 minute. (Watch them because they can go from nice and toasty to not so nice and burned very quickly.)
2. In a large bowl, mix the ground beef, roughly chopped black beans, cumin, taco seasoning, the egg, the remaining 1/4 cup of the toasted Panko. Mix until combined, then form into meatballs about the size of slightly larger than a golf ball. Roll each meatball in the remaining 3/4 cup of toasted Panko.
3. Bake the meatballs slightly elevated on cooling racks as seen in the photo above, this helps keep some of the fatty oils away from the meatballs. Bake at 400 for 25-30 minutes. Serve with taco sauce, a chipotle sauce, or sour cream. You can also top these with anything you'd put on a taco…onions, salsa, avocado!