Chicken meatballs are an easy dinner that I absolutely love to have in my weekly dinner menu rotation! I love them so much I wanted to put together this roundup over over 20 inspired, creative, and fun chicken meatballs!
From cheesy, to saucy, and even spicy, you'll find something you can make for dinner and hopefully find some new family favorites!
Tips for making chicken meatballs
A few tips I find super helpful when working with ground chicken and making chicken meatballs!
Ground chicken needs lots of seasoning, more than ground beef would require. Make sure you're adding enough salt, pepper and additional seasonings to prevent the meatballs from coming out bland.
Ground chicken can be sticky as it's much wetter than ground beef. Keep a bowl of warm water nearby and keep your hands wet as you're rolling the meatballs. It will prevent the mixture from sticking to your hands!
You can save a reheat any leftovers. When I reheat my leftover meatballs I always cut them in half first. This will help lessen their reheating time and help prevent them from drying out.
Ok, onto the meatballs!
Chicken Parm Meatballs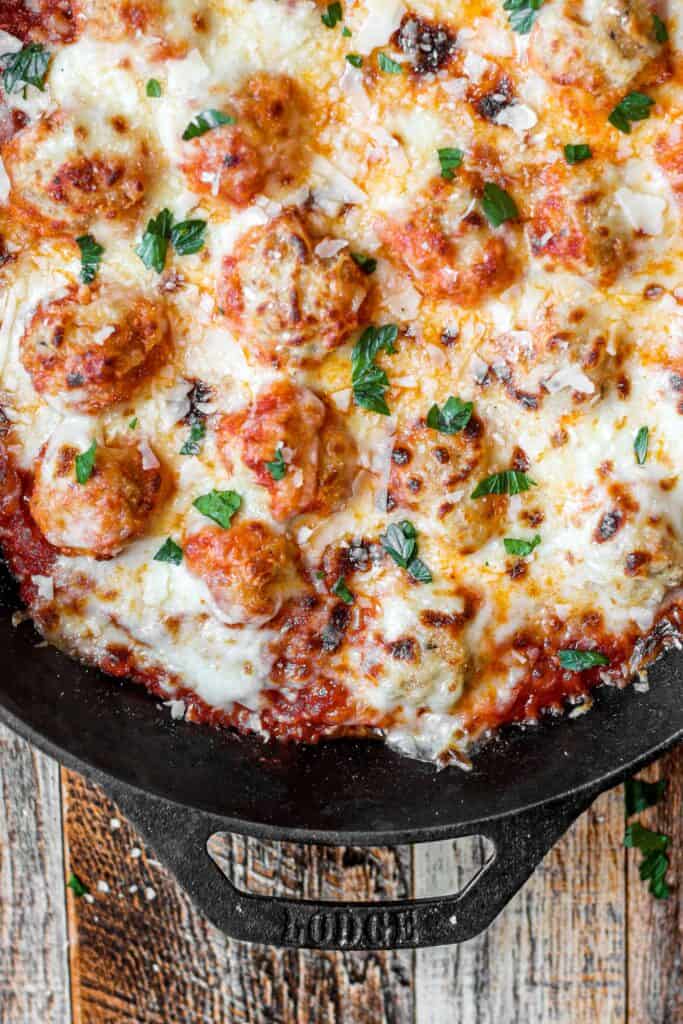 Love chicken parm but want it to be super easy? Well then you'll love Chicken Parm Meatballs! Serve with your favorite pasta, or slice and serve as a chicken parm sub sandwich! Chicken Parm Meatball recipe from A Seasoned Greeting.
Orange Teriyaki Chicken Meatballs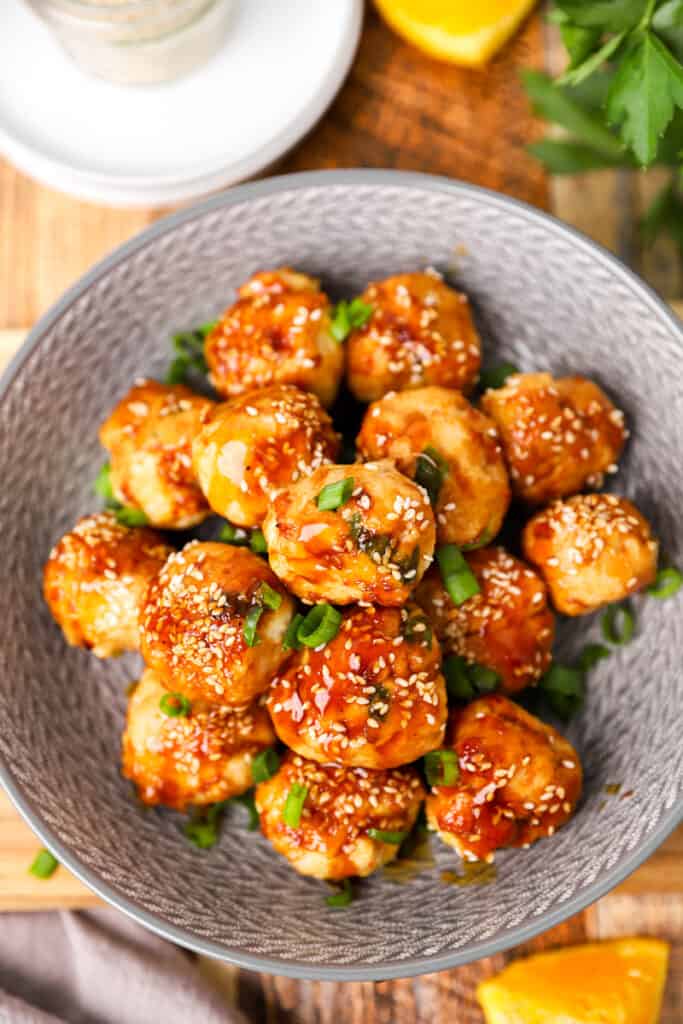 These chicken meatballs are seasoned with orange zest and served in an orange infused teriyaki sauce! Make the teriyaki sauce with orange zest and fresh squeezed orange juice for a delicious note of citrus. Roll in some sesame seeds then bake. Orange Teriyaki Chicken Meatballs recipe from A Seasoned Greeting.
Chicken Piccata Meatballs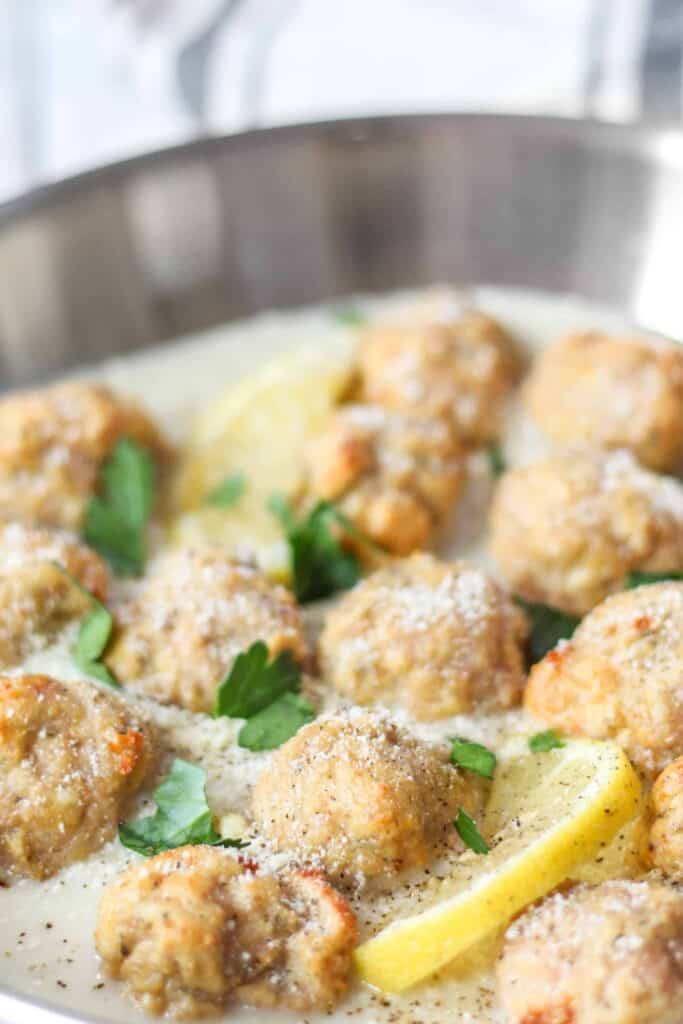 Chicken Piccata Meatballs with fried capers is a light and refreshing dinner the whole family will love! Enjoy a light meatball using ground chicken breast, bake until golden, then add to a creamy piccata sauce. The best part? This baked meatball dish gets topped with fried capers, yes fried capers! Chicken Piccata Meatballs from A Seasoned Greeting.
Buffalo Chicken Meatballs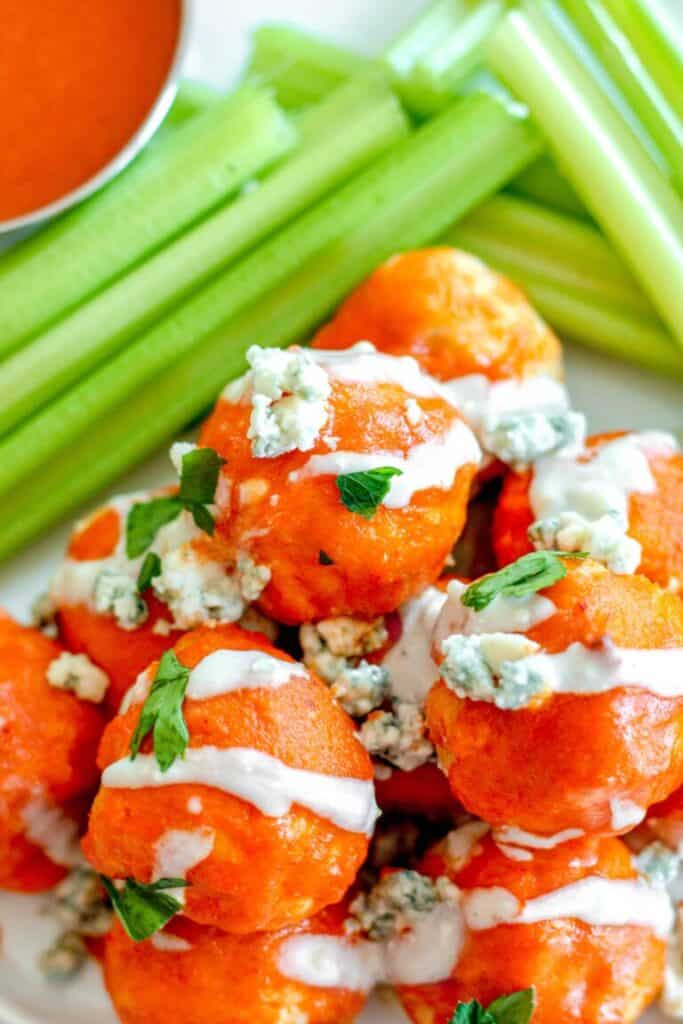 No appetizer is more synonymous with game day than buffalo chicken wings. The hot sauce, the blue cheese or ranch dressing, the crunchy celery, all washed down with ice cold beer. But the one thing I hate about eating a buffalo wing is the sticky messy fingers. Buffalo Chicken Meatballs from A Seasoned Greeting.
Greek Chicken Meatballs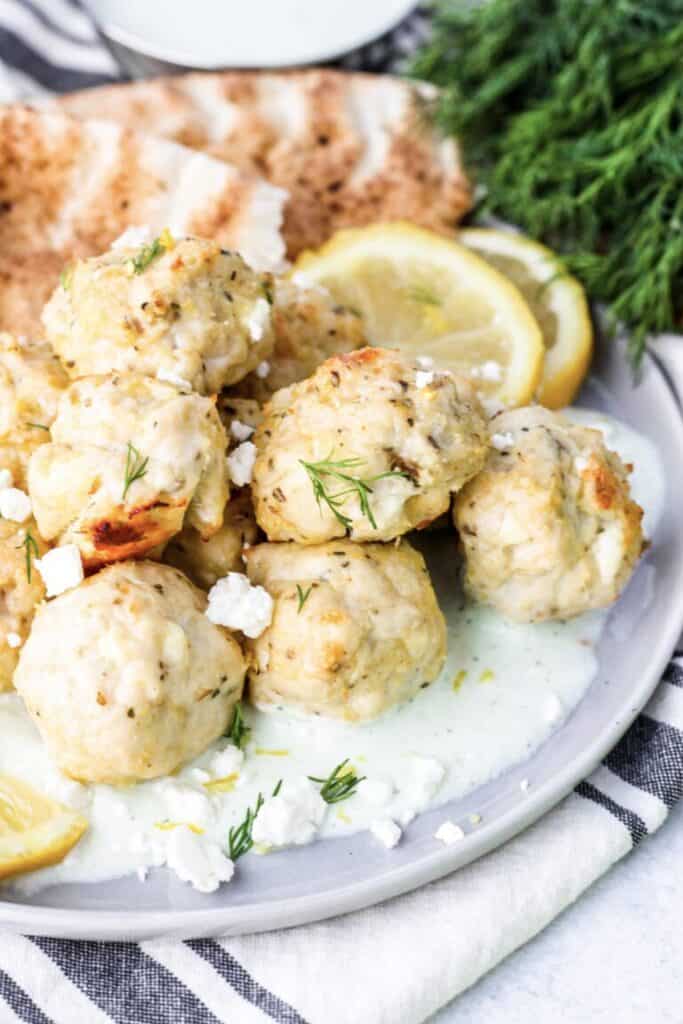 Greek Chicken Meatballs combine light and bright flavors of Greek cuisine in an easy to make meatball! Made with oregano, feta cheese, and lemon zest, these taste amazing dipped into a smooth cucumber sauce! Greek Chicken Meatballs from A Seasoned Greeting.
Baked Chicken Meatballs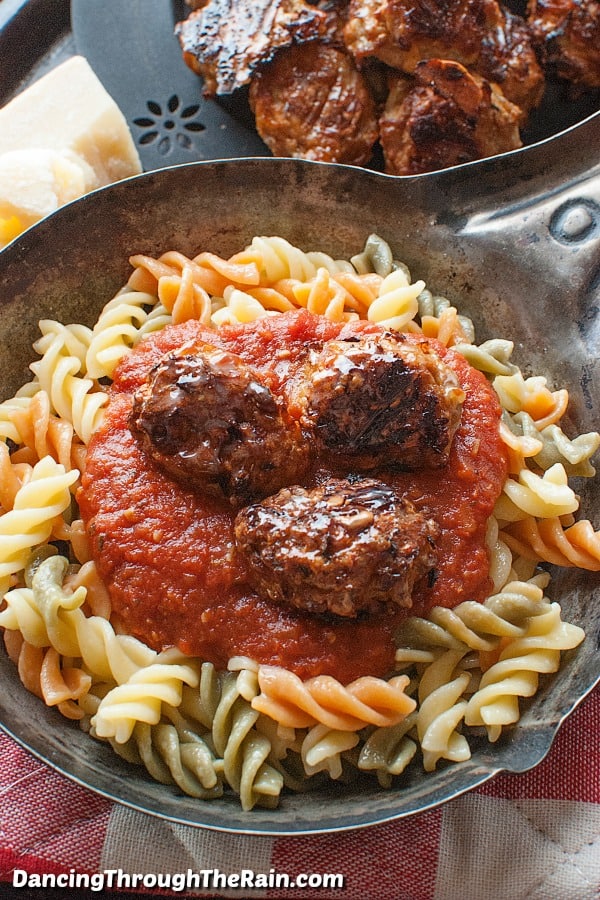 These Baked Chicken Meatballs with hidden veggies are the perfect dinner for your family! Moist and delicious, you can serve these with pasta or by themselves! From Dancing Through the Rain.
Slow Cooker Chicken Meatballs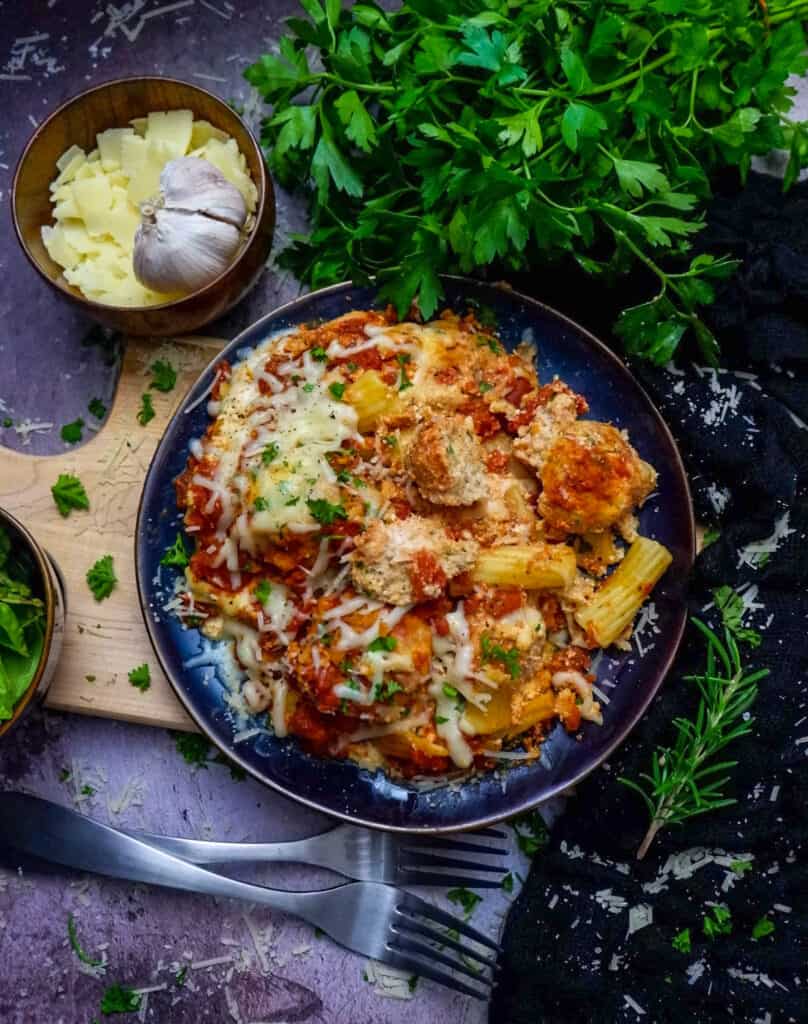 Make Slow Cooker Chicken Meatballs as a wonderful healthy and versatile option for your meal plan. Serve alone or with pasta or you can make a meatball sandwich! From Powered by Mom.
Gluten Free Chicken Meatballs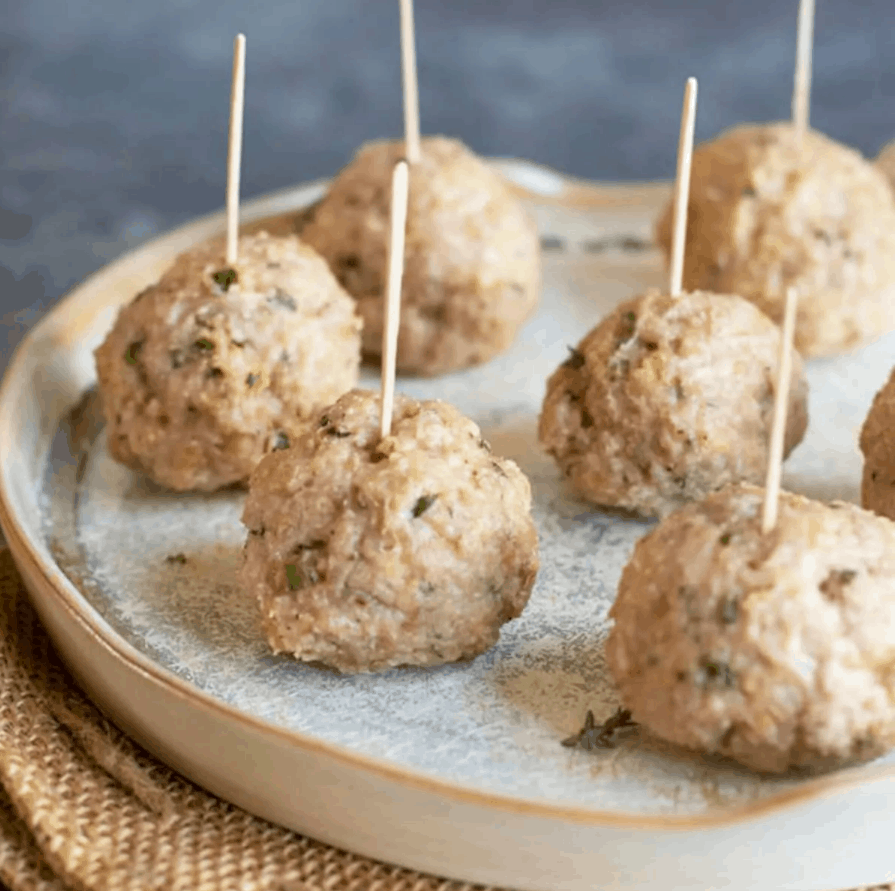 These tasty homemade gluten free ground chicken meatballs cook in your air fryer in just minutes! From Fearless Dining.
Chicken Marsala Meatballs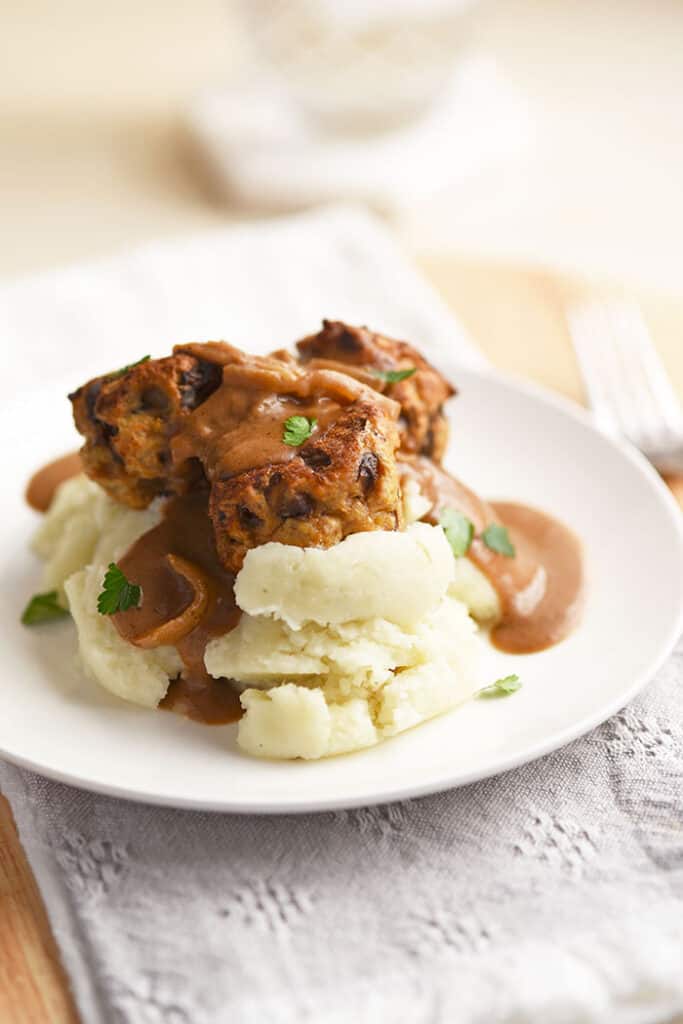 Everything you know and love about Chicken Marsala, in meatball form! Chicken Marsala Meatballs are a delicious and easy dinner idea using ground chicken. From Might Mrs.
Chicken Meatballs with Sun-dried Tomatoes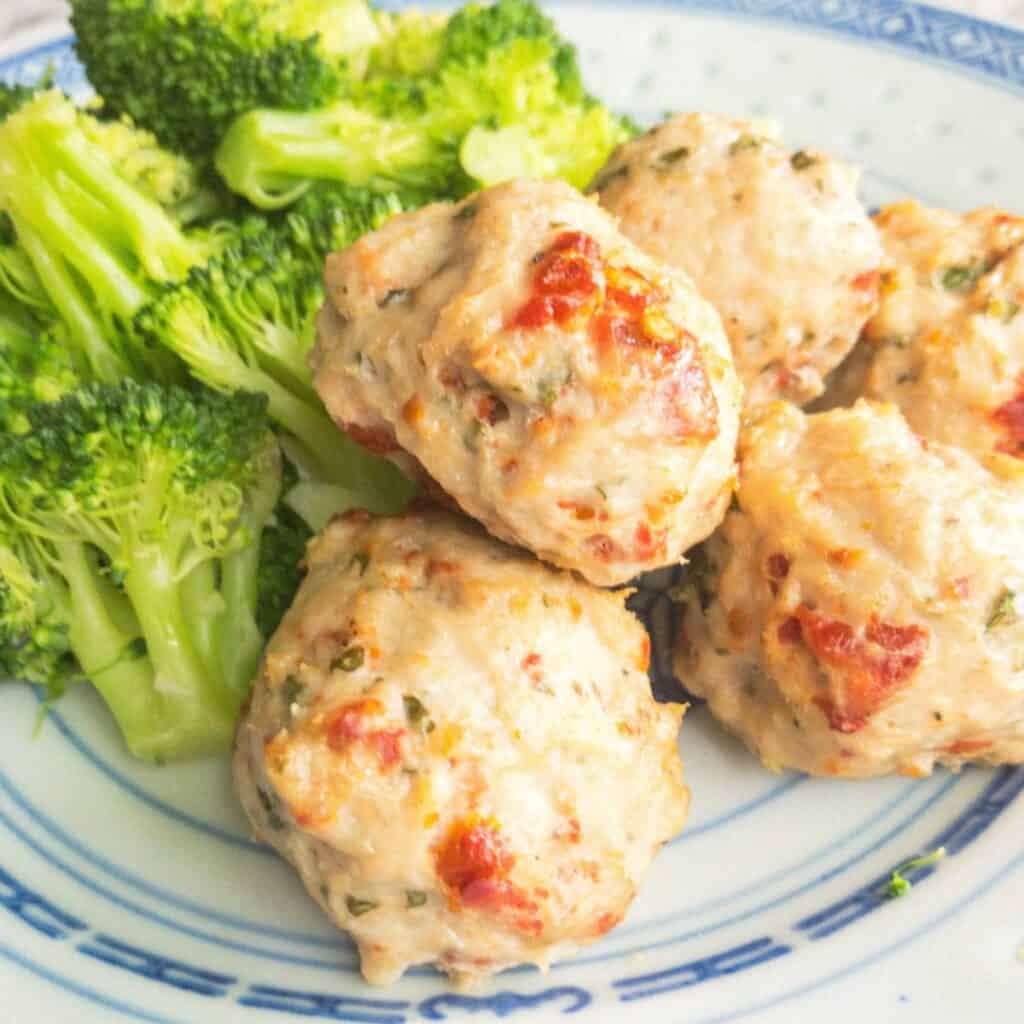 This recipe combines sun-dried tomatoes and basil into delicious, easy-to-make meatballs. Learn how to make this easy gluten-free chicken meatballs. From Feasible Feast.
Ranch Chicken Meatballs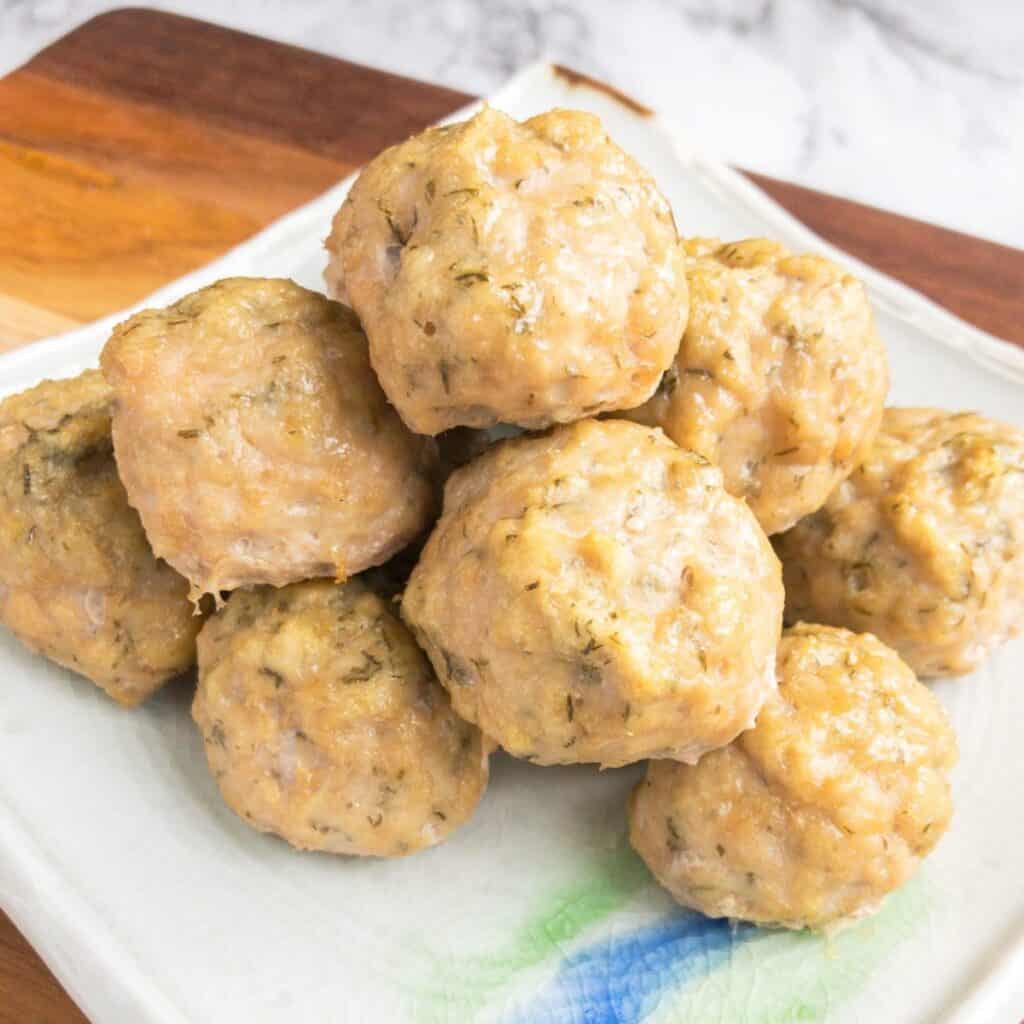 Make your kids happy with these Quick and Easy Ranch Chicken Poppers. With only a few minutes of hands-on time, you can have a delicious dinner on the table in no time. From Feasible Feast.
Chicken Pesto Meatballs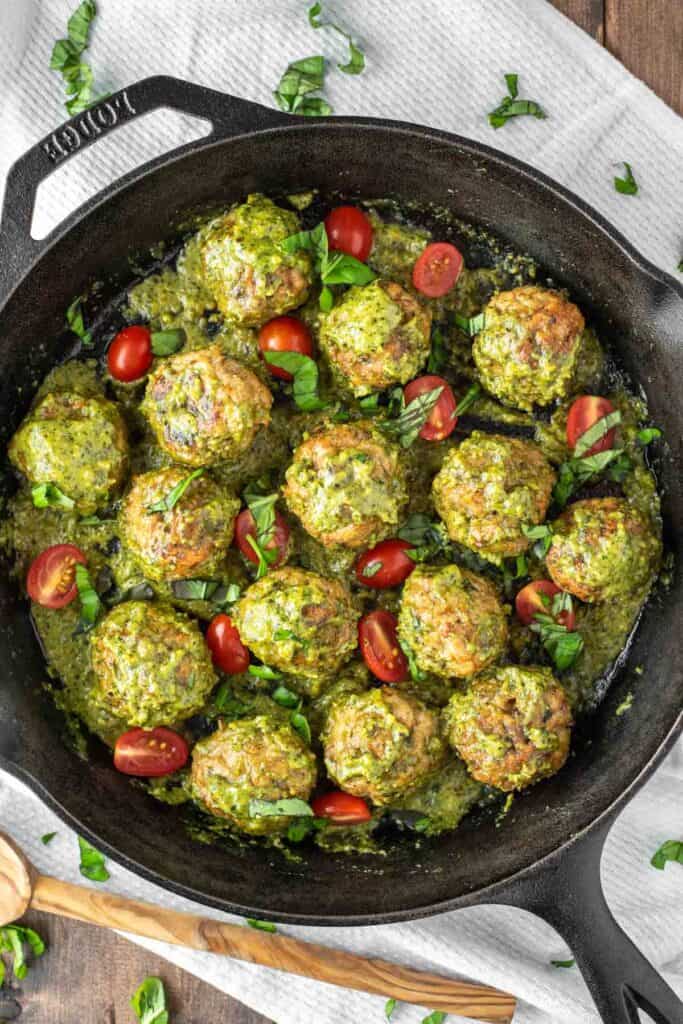 These savory pesto meatballs are made with ground chicken and then cooked in a creamy homemade basil pesto sauce which gives them a unique twist on a classic. From Chisel and Fork.
Minced Chicken Meatballs with Sweet Chili Sauce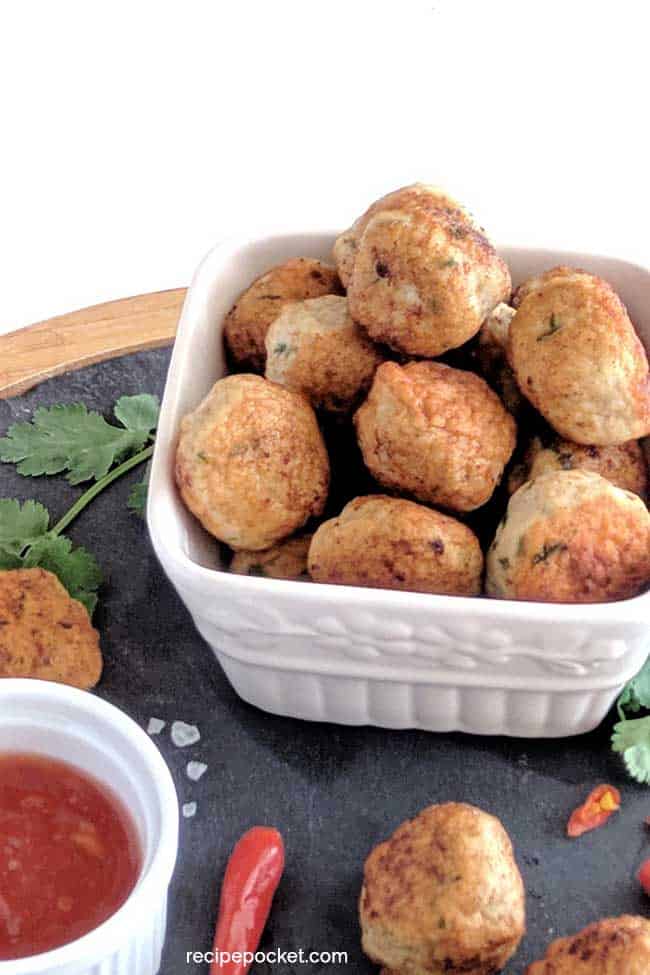 Juicy and tender minced chicken meatballs. These easy cocktail meatballs are quick to make and can be served as an appetizer or an everyday snack. Healthier and better than any meatball that you can buy, these can be made for any occasion. From Recipe Pocket.
Orange Chicken Meatballs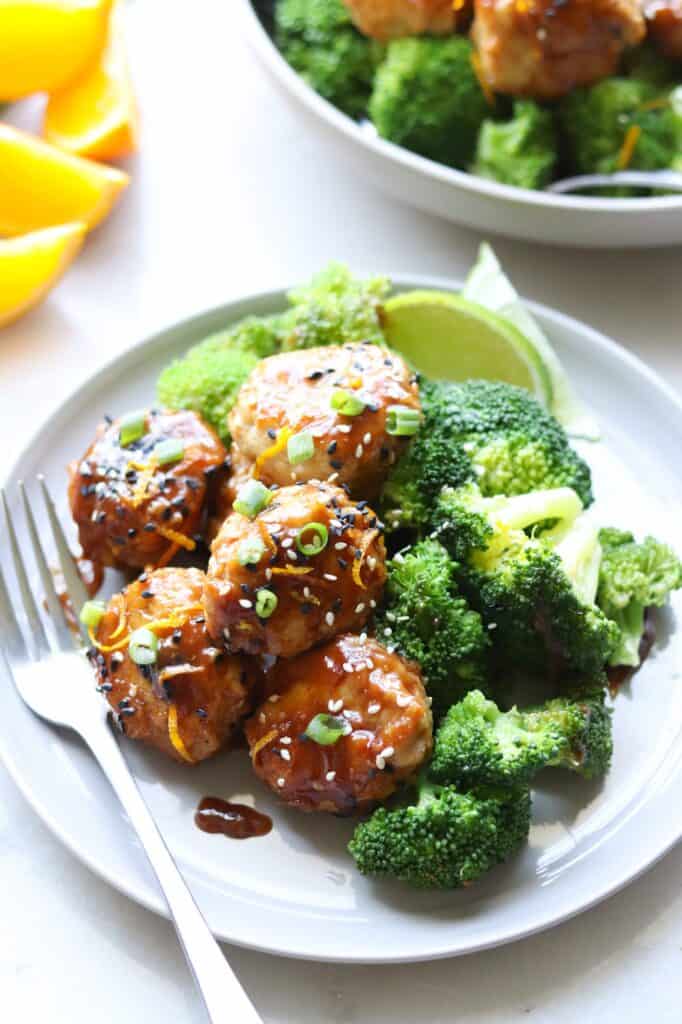 These Asian-inspired Orange Chicken Meatballs are packed with tons of flavor! It's an easy Paleo and Whole30 meatballs recipe that will quickly become your new favorite weeknight dinner! From Cook at Home Mom.
Garlic Habanero Chicken Meatballs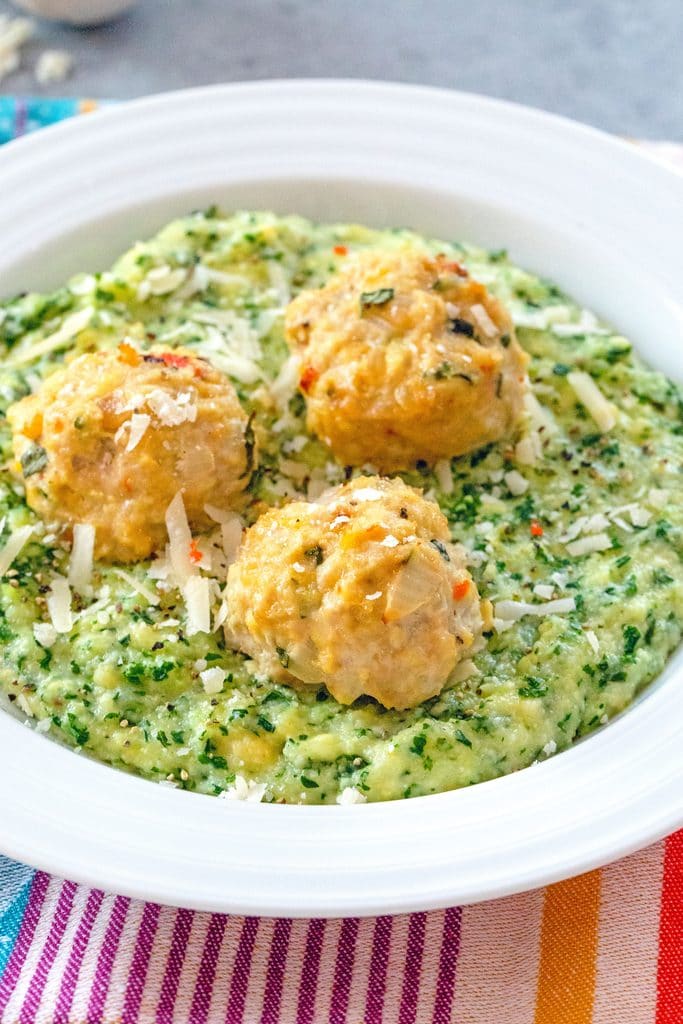 Garlic Habanero Chicken Meatballs with Kale Polenta is comfort food that's packed with flavor, but still nice and healthy. It's the perfect chilly weather meal! From We Are Not Martha.
Butter Chicken Meatballs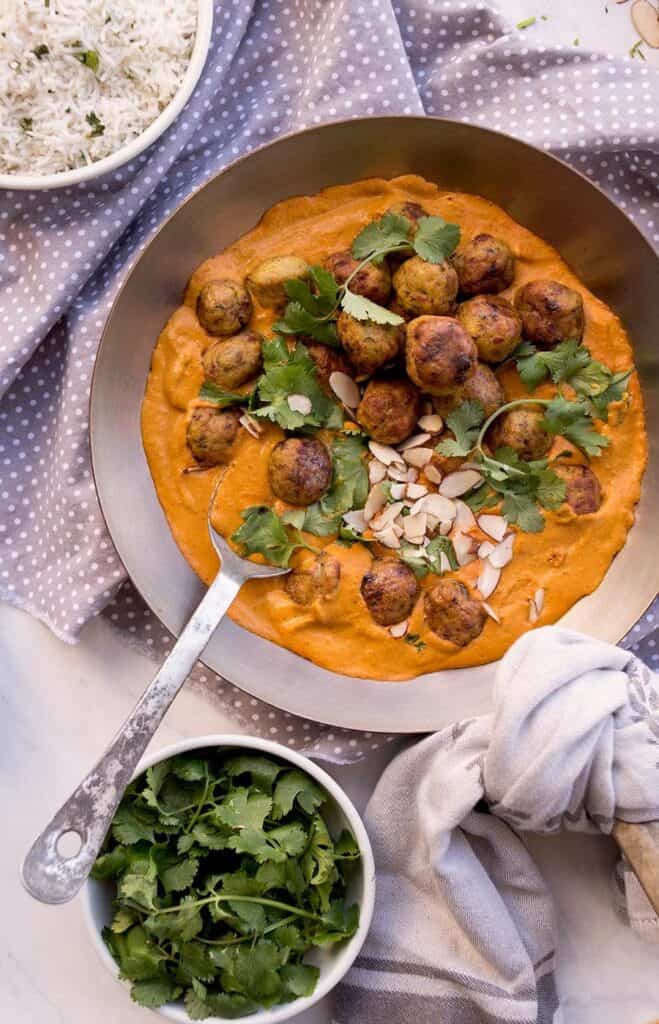 This recipe remake takes Butter Chicken to a whole new level! It's a fun and delicious dish for sharing! Our Butter Chicken Meatballs are a great party appetizer or main course. The creamy sauce will have you mopping up every last drop with buttery naan! From Vintage Kitty.
Chicken Kofta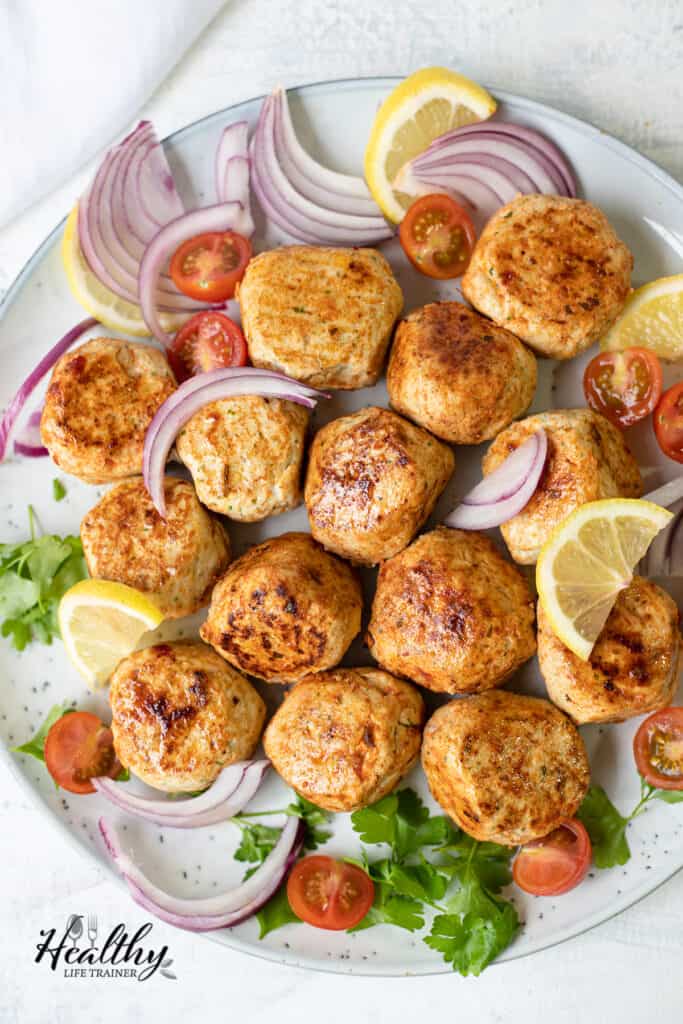 This meatball chicken kofta is a lovely dish that is made with ground chicken, parsley, onion and garlic. This dish goes well almost with everything. From Healthy Life Trainer.
Mexican Meatballs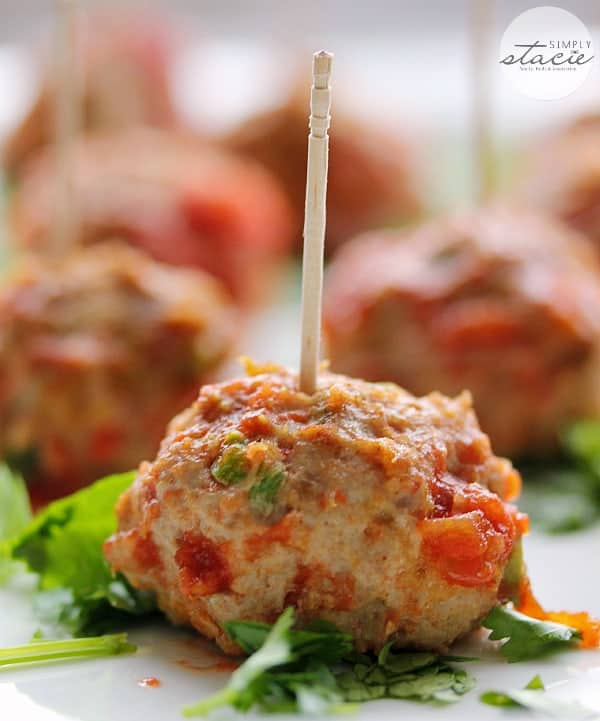 A fun new spin on the traditional meatball. Serve these Mexican Meatballs as an appetizer or add them to a pasta dish! From Simply Stacie.

Honey Mustard Chicken Meatballs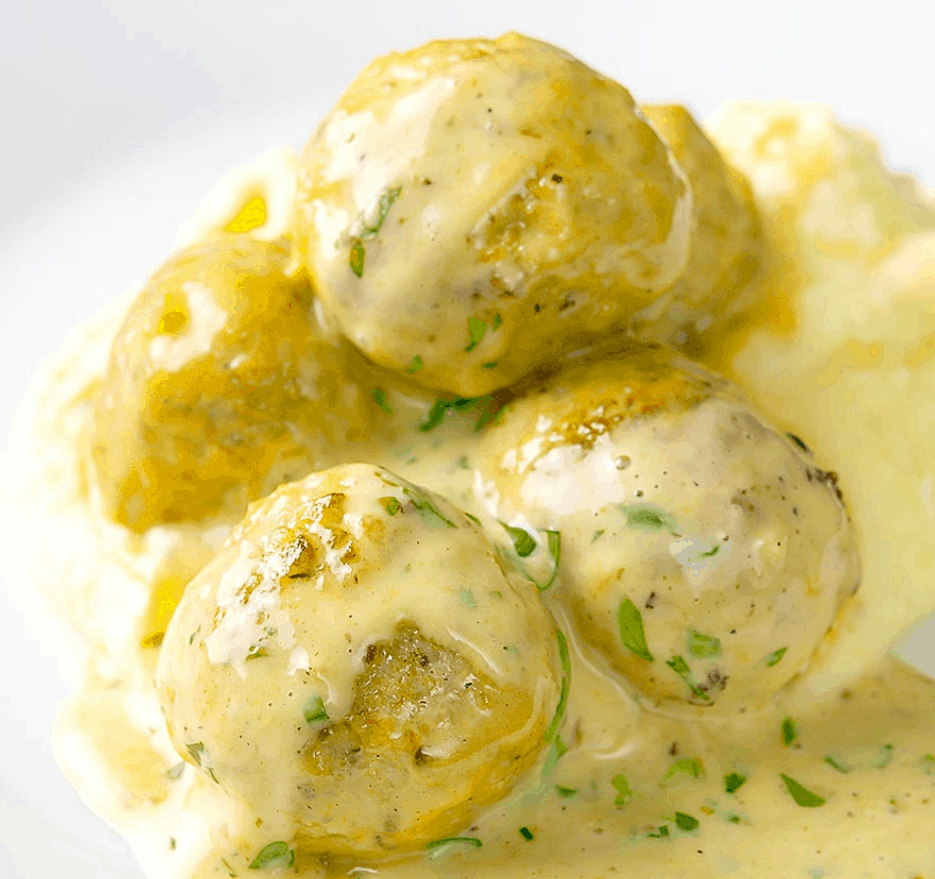 These delicious and moist honey mustard chicken meatballs are paired with a silk smooth honey and mustard sauce. They are just as delicious served over pasta as they are with buttery mashed potato. From Krumpli.
Chicken Kofta Masala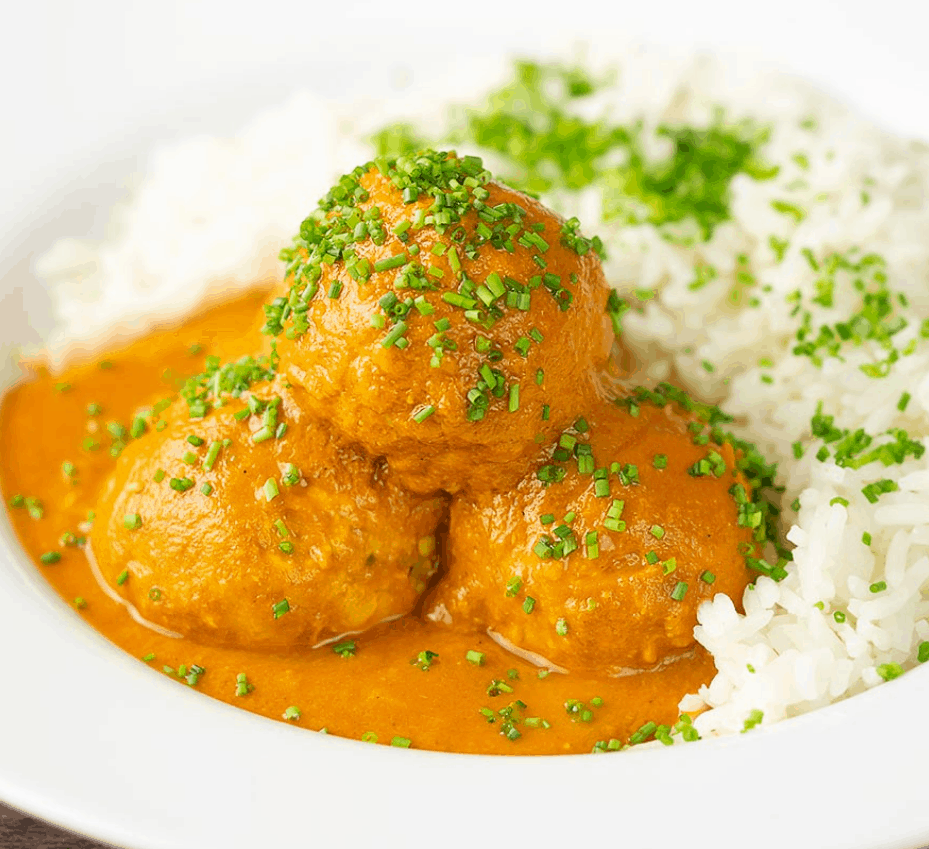 These soft and moist chicken kofta masala are flavored with ginger, fenugreek and cumin and are served in a delicious masala style sauce. Serve them over rice or get creative and take your meatball sub to a whole new culinary world! From Krumpli.
Jamaican Jerk Meatballs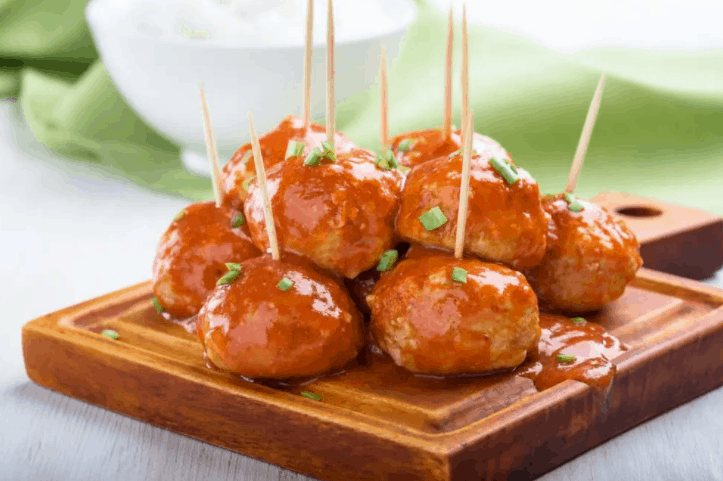 A delicious taste of Jamaica with homemade Jamaican Jerk Meatballs. Throw all the Jamaican Jerk Meatball ingredients in a bowl, mix well and cook your yummy homemade jerk meatballs in the air fryer. From Recipe This.
Chicken Meatballs in Cajun Cream Sauce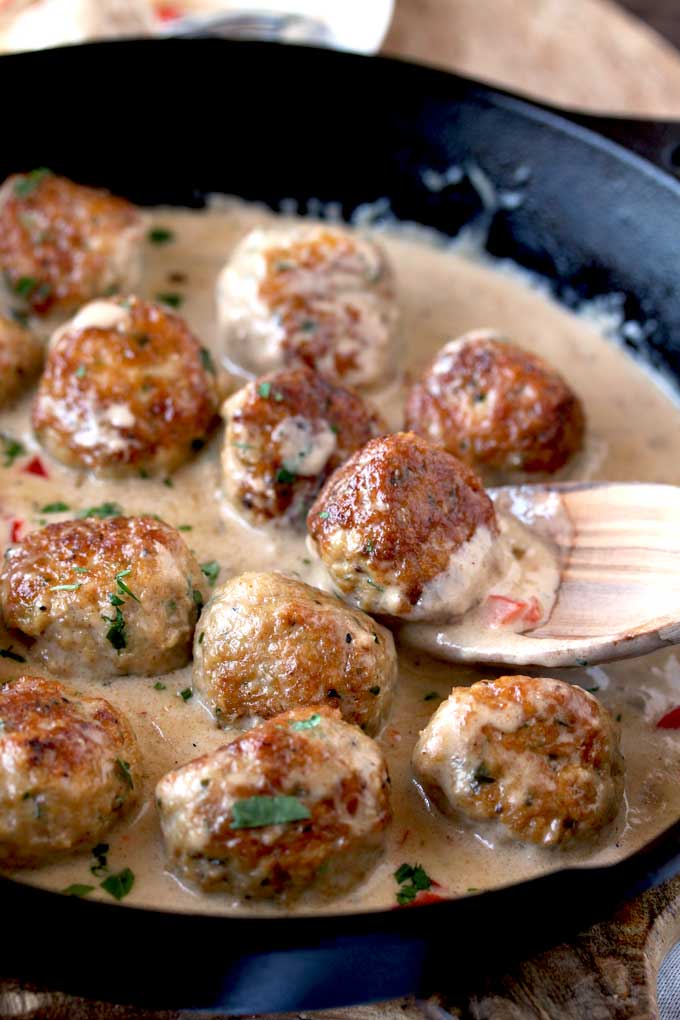 These tender Chicken Meatballs are smothered in a rich and tasty Cajun Cream Sauce. This simple chicken meatball recipe perfect served as an appetizer or a main dish. From Lemon Blossoms.
Thai Chicken Meatballs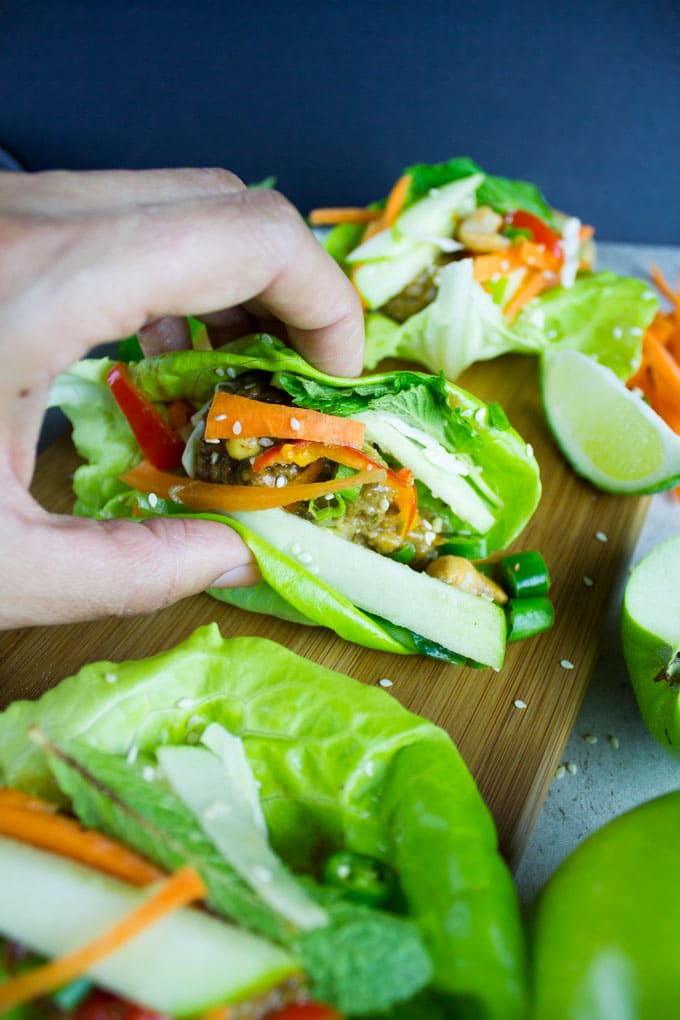 Thai chicken meatballs are loaded with flavors and served in lettuce wraps for a light delicious dinner. From Two Purple Figs.
Tikka Masala Chicken Meatballs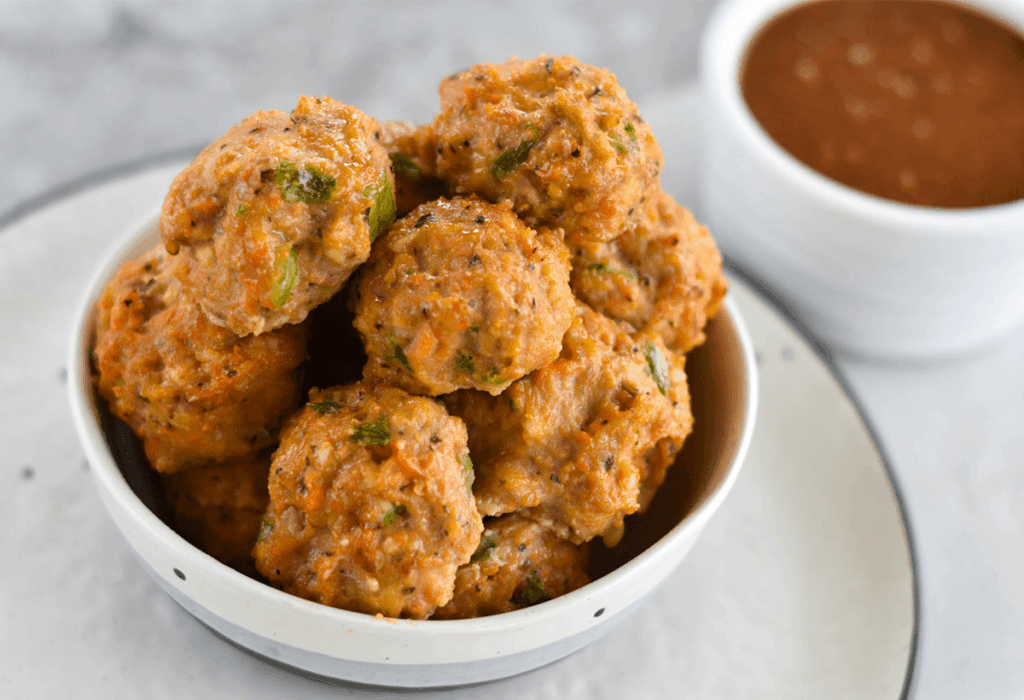 This Tikka Masala Chicken Meatball recipe makes the ideal dish. Use the sweet and savory sauce as a dipping sauce for the appetizer or serve on top of the meatballs and rice for an outstanding meal. From Food Borne Wellness.
Thai Chicken Meatballs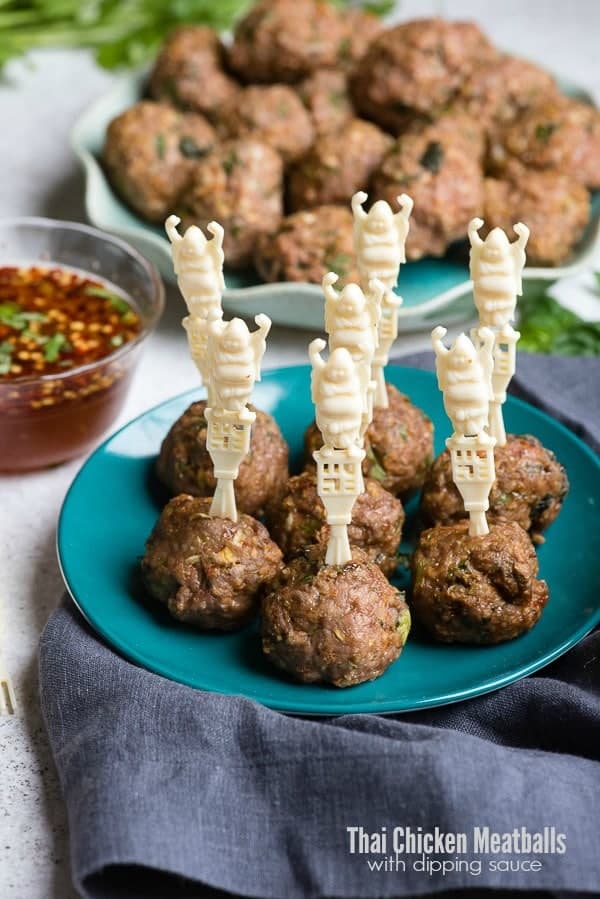 Thai Chicken Meatballs are a versatile recipe perfect for an appetizer with dipping sauces, on rice (or zucchini noodle) pasta, in soups and sandwiches. Loaded with familiar Thai flavors of cilantro, basil, ginger, garlic, lemongrass and more, the recipe is simple and easy to make. These made with a quick trick for homemade gluten-free breadcrumbs too! From Boulder Locavore.
Chicken Koftas with Yogurt Dipping Sauce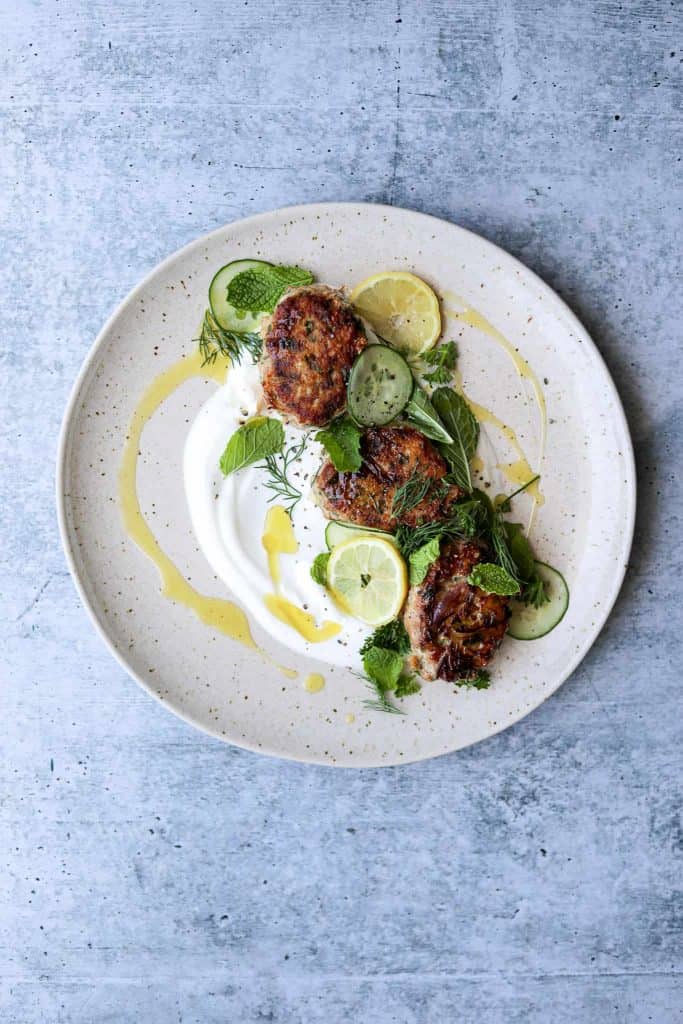 These Chicken Koftas are a middle eastern spiced meatball. I love the combination of dried spices and fresh herbs. They're super rich and flavorful so I like to serve them with tangy Greek yogurt and fresh herb salad to cut the spice and smokiness of the meatballs. From Craving California.
So which recipe do you think you'll try first?