Dinner time doesn't need to break the bank. If you want cheap dinner recipes that are inspired, flavorful, and will become new family favorites…stick around!
I've gathered over 30 delicious dinner recipes that can all be made while keeping your grocery budget in line.
From chicken to pastas, one pot meals and vegetarian…there's something for every palate!
Inexpensive doesn't mean lacking on flavor! Which would you make first?
BBQ Chicken Taquitos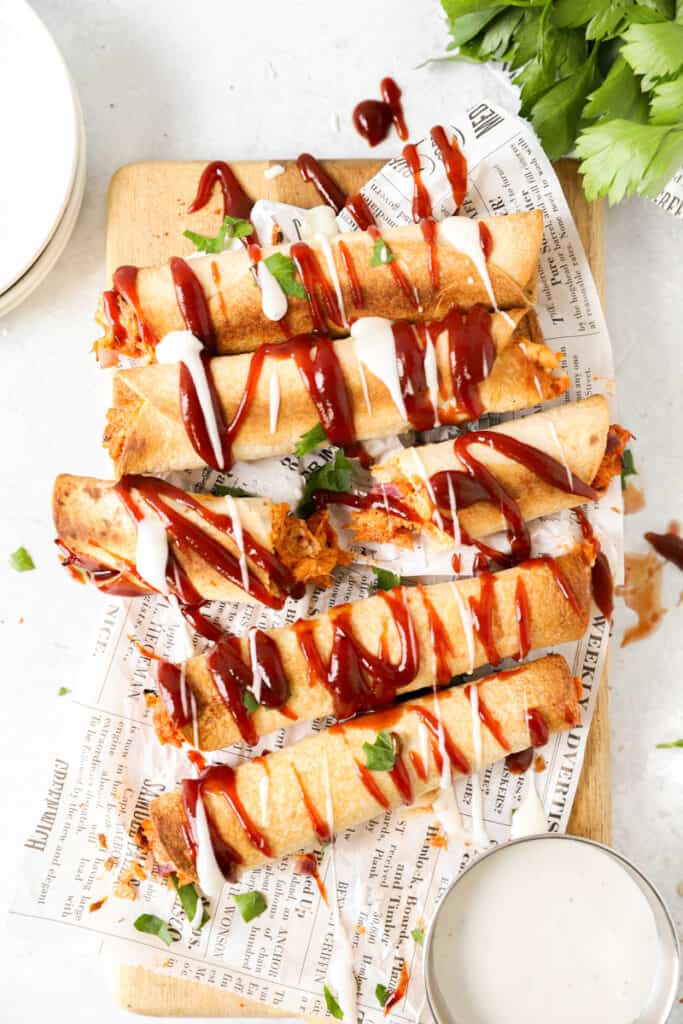 Rotisserie chicken makes this BBQ Chicken Taquitos an easy inexpensive dinner idea. Serve with a side of ranch for dipping.
Baked Penne Vodka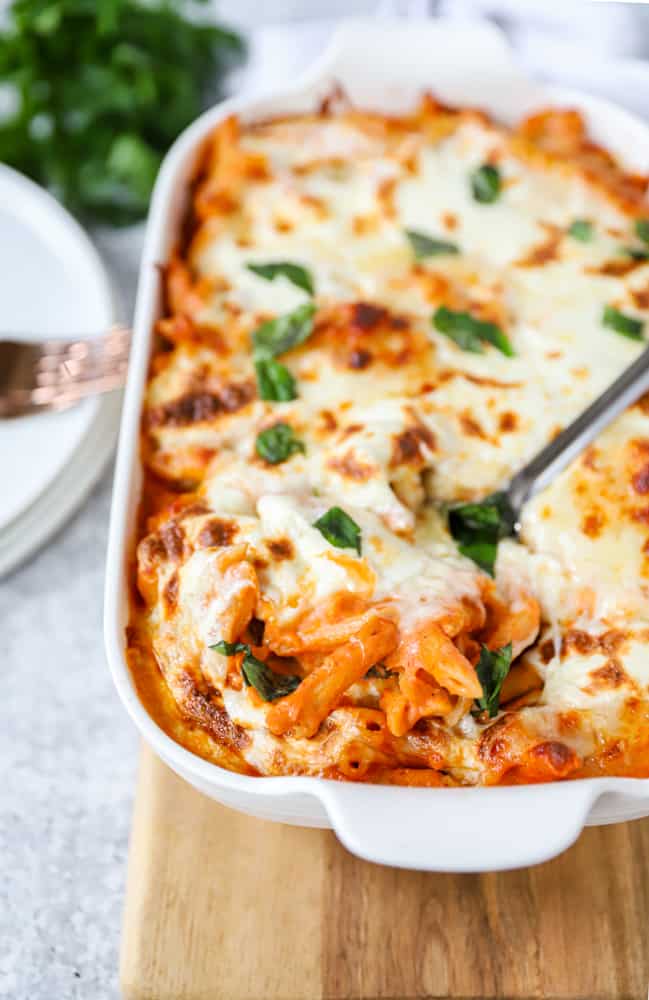 Like baked ziti? Then you'll love this Baked Penne Vodka. Homemade vodka sauce and lots fo Burrata cheese.
Crunchy Taco Meatballs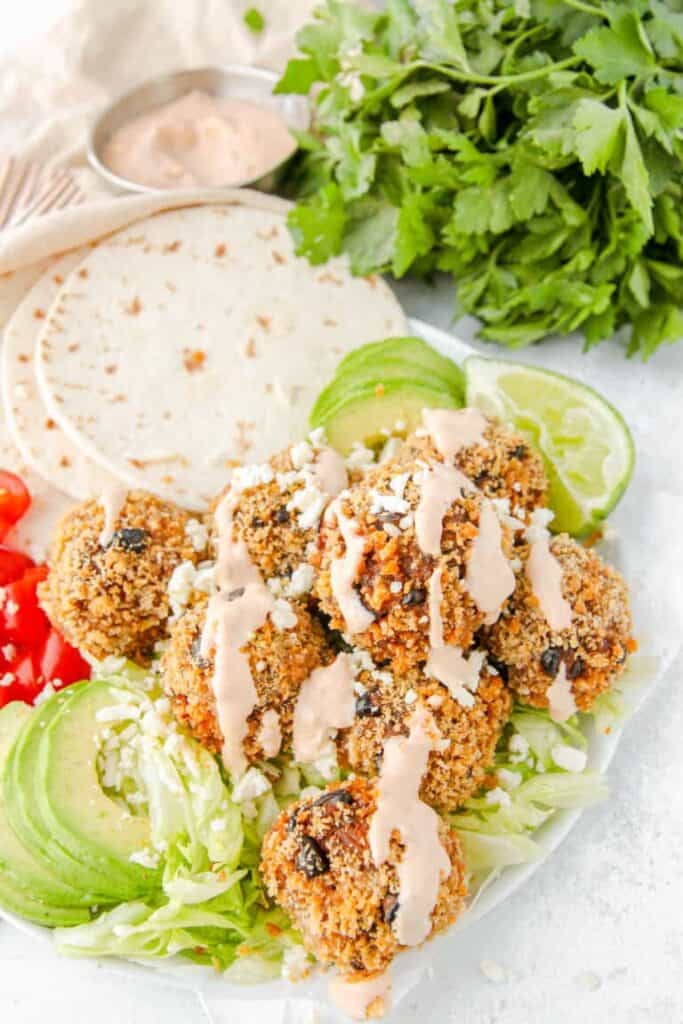 Here's a fun spin for taco night, Crunchy Taco Meatballs! Season ground beef, add black beans, then roll in toasted Panko then baked.
Baked Chicken Tacos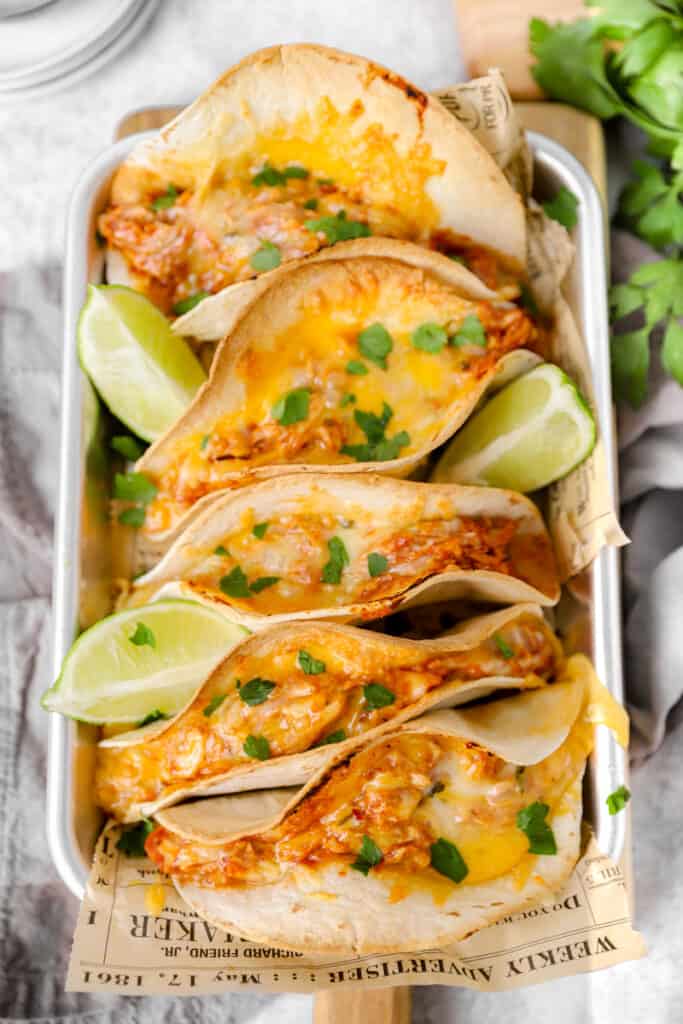 Can't decide between enchiladas or tacos? Have both with these Baked Chicken Tacos. Rotisserie chicken in an enchilada sauce then baked with lots of cheese.
Chicken Parm Meatballs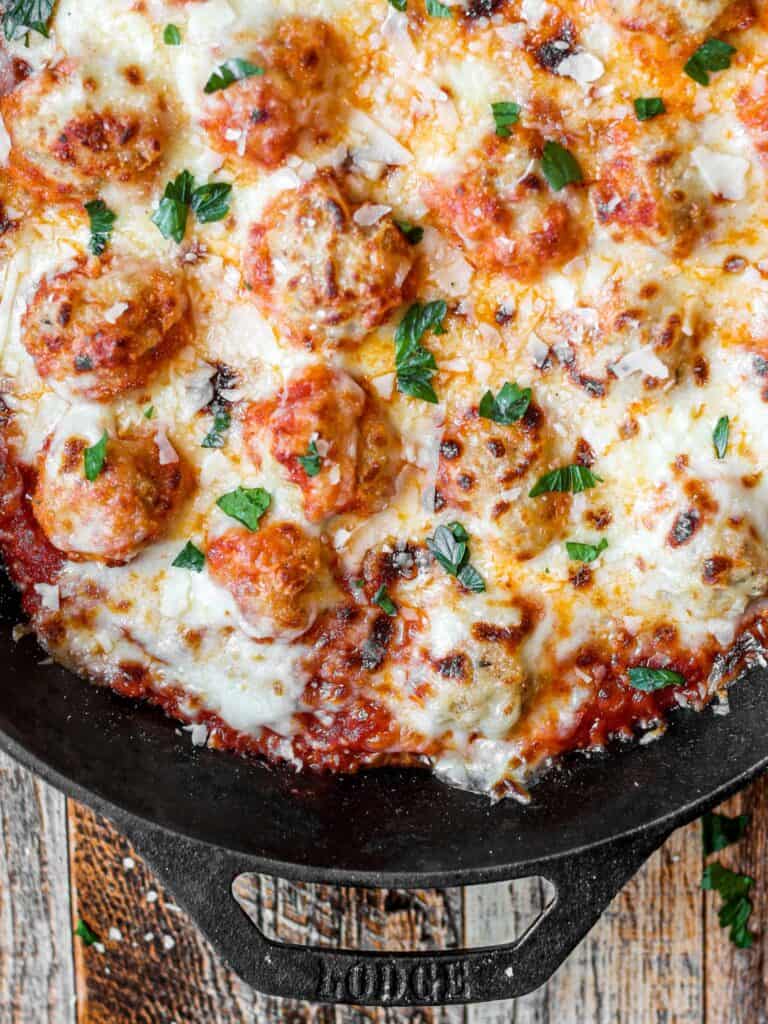 One of my all time favorite recipes, Chicken Parm Meatballs are an inexpensive dinner you'll want to make again and again! Ground chicken, your favorite pasta sauce, and lots of cheese.
Penne Vodka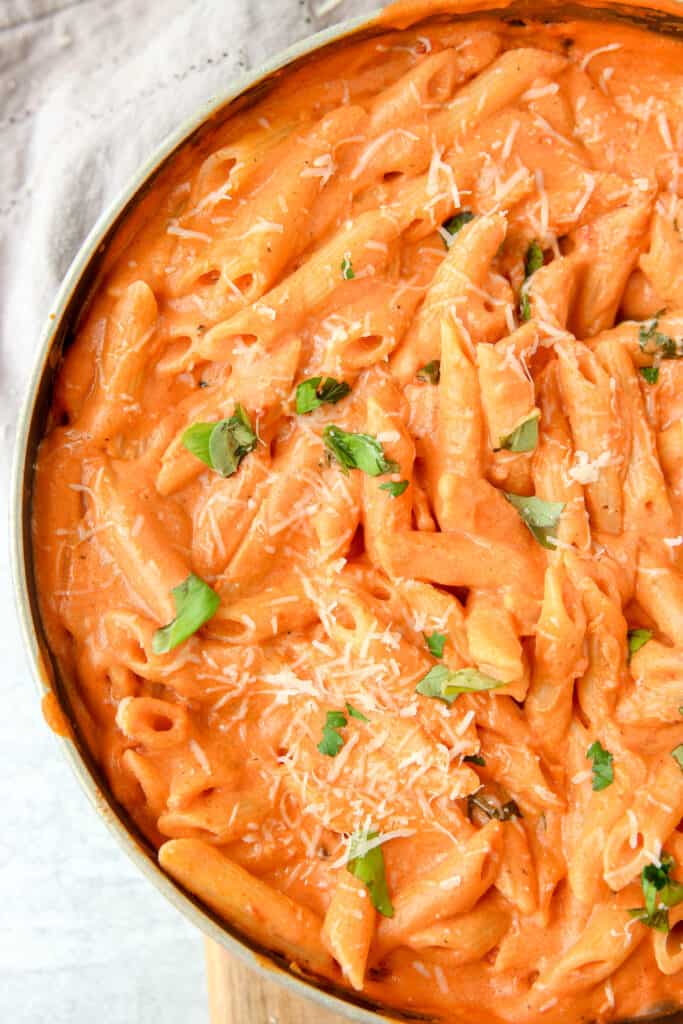 Get the taste of an Italian restaurant from your kitchen with Penne Vodka. Only a mini bottle size of vodka is needed, keeping this cheap but delicious!
Sazon Chicken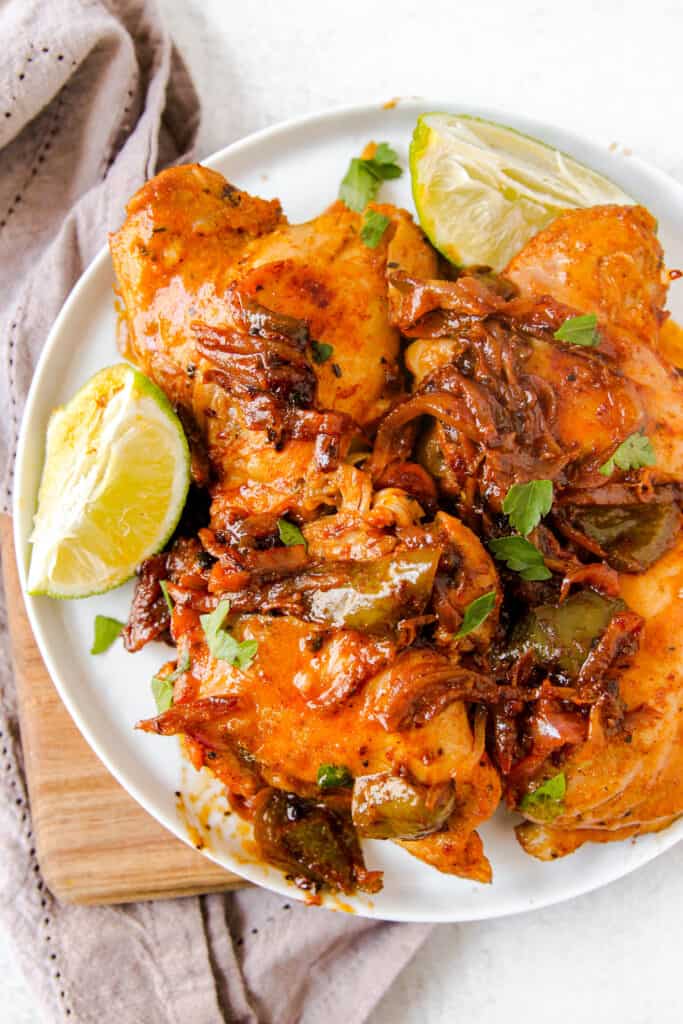 Bone-in chicken thighs are an cheap chicken dinner I love to make! There's no lack of flavor here. Use a seasoning blend, mojo, peppers, and onions to get this loaded with flavor chicken on your table for dinner.
Stovetop Mac and Cheese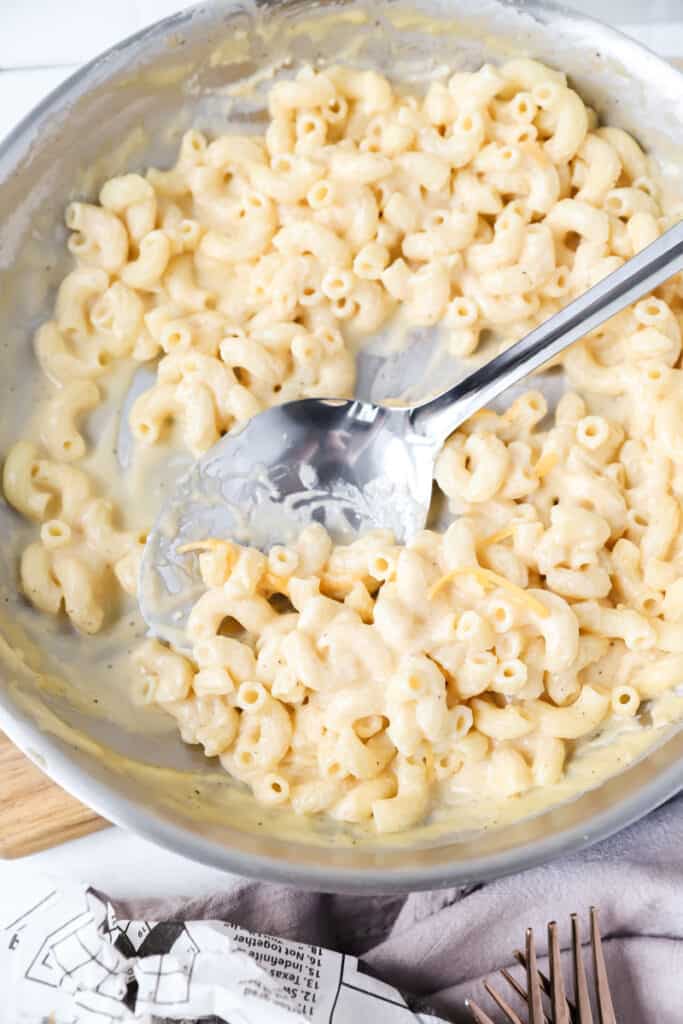 For the nights you want something as easy as it gets, you've got this Stovetop Mac and Cheese. Perfect for adults and kids, just 20 minutes and less than 10 ingredients is all you need!
Rotisserie Chicken Tostadas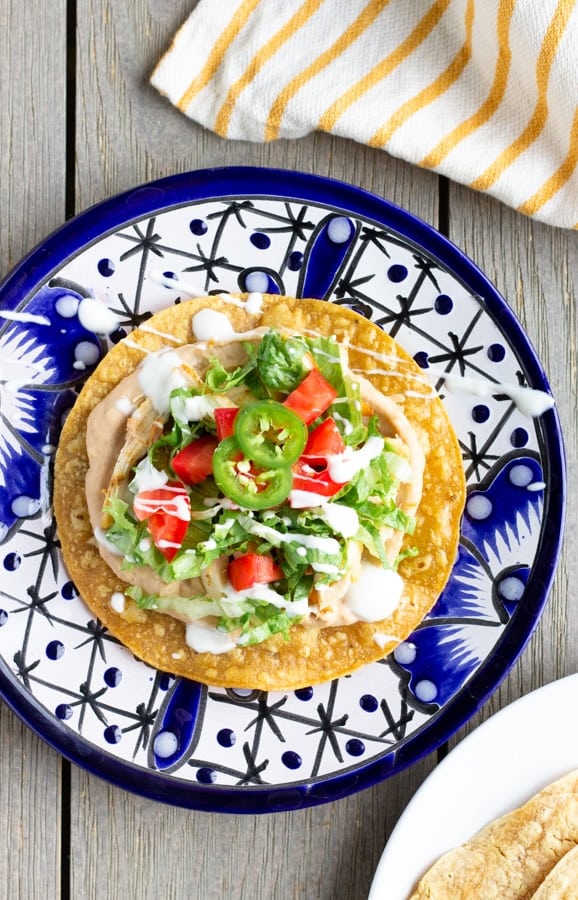 Tostadas make dinner delicious but affordable! Use rotisserie chicken and layer it on some tostadas and with fresh toppings for an easy budget friendly meal. From Thai Caliente.
Air Fryer Falafel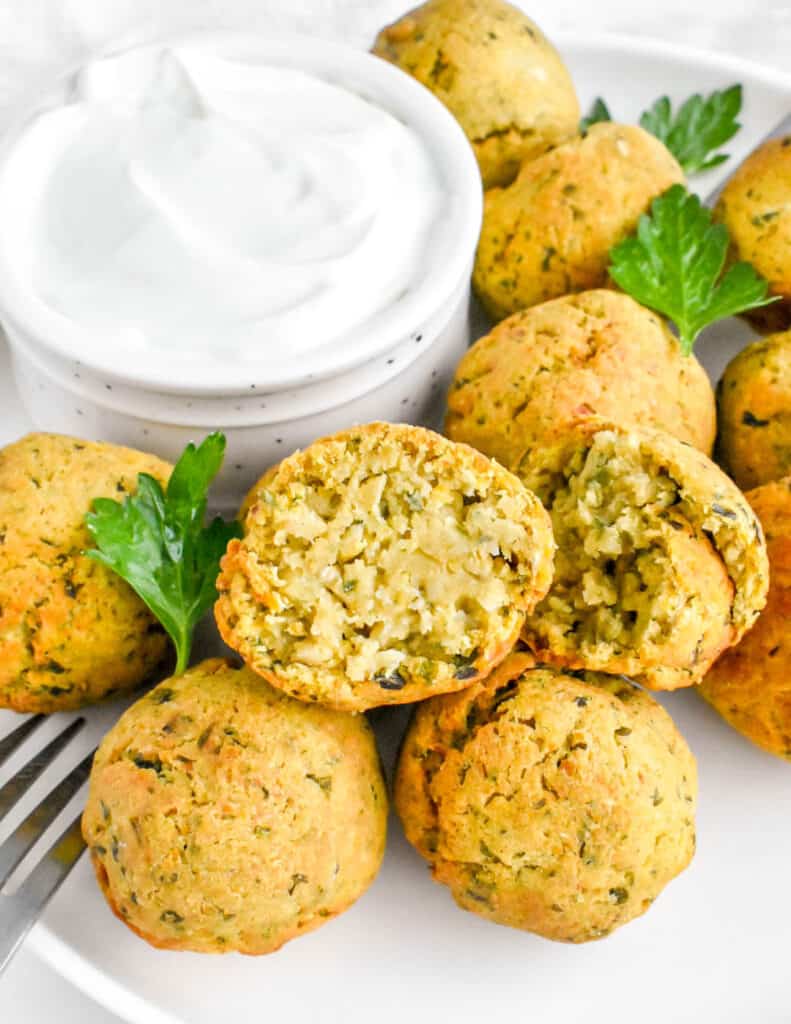 Make these lighter falafel without a deep fryer! Air Fryer Falafel have a crispy outer shell and are soft and tender inside. Vegan, gluten-free and ready in just 20 minutes too! From Herbs and Flour.
Instant Pot Chicken Burrito Bowl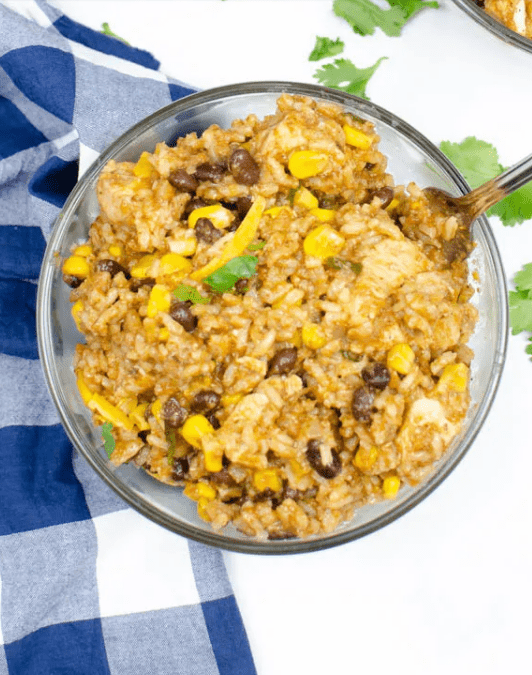 Instant Pot Chicken Burrito Bowls are a delicious and healthy meal to make for cheap! A great simple meal for the whole family. From Simply Low Cal.
Minestrone Soup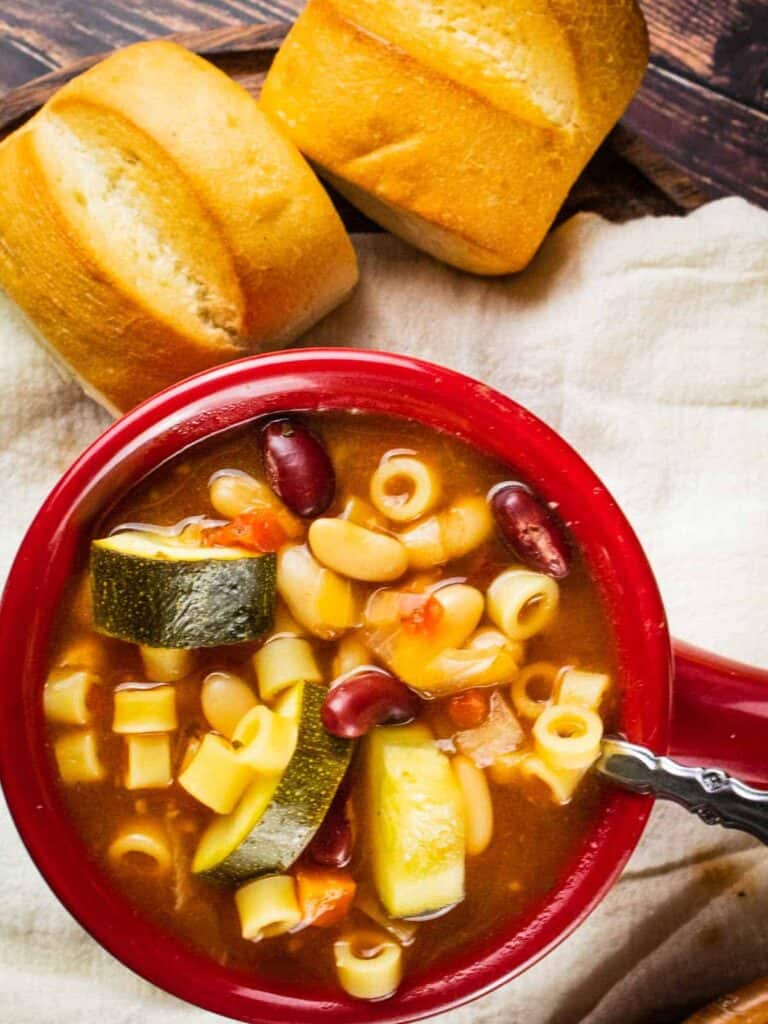 This minestrone soup cooks up in the slow cooker for an easy weeknight dinner! A hearty vegetarian soup, it's loaded with pasta, beans and zucchini. From Saporito Kitchen.
Tuna Noodle Casserole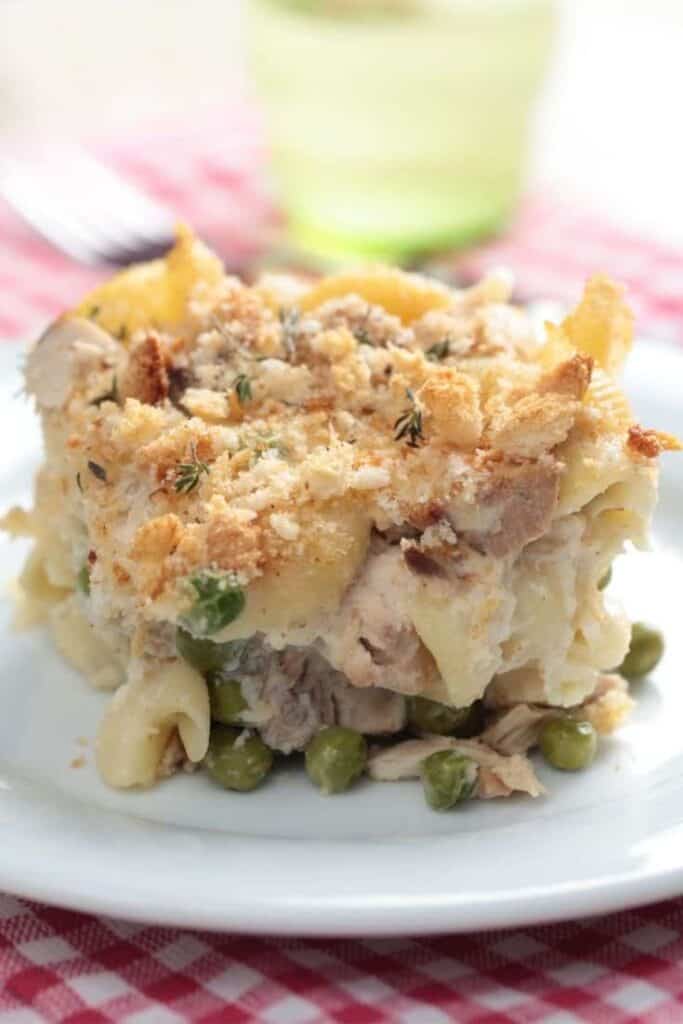 This delicious recipe for tuna noodle casserole is a cheap and easy dinner! It's a quick meal that is affordable when you you're watching your budget, and it tastes great! From Saving Talents.
Leek and Potato Soup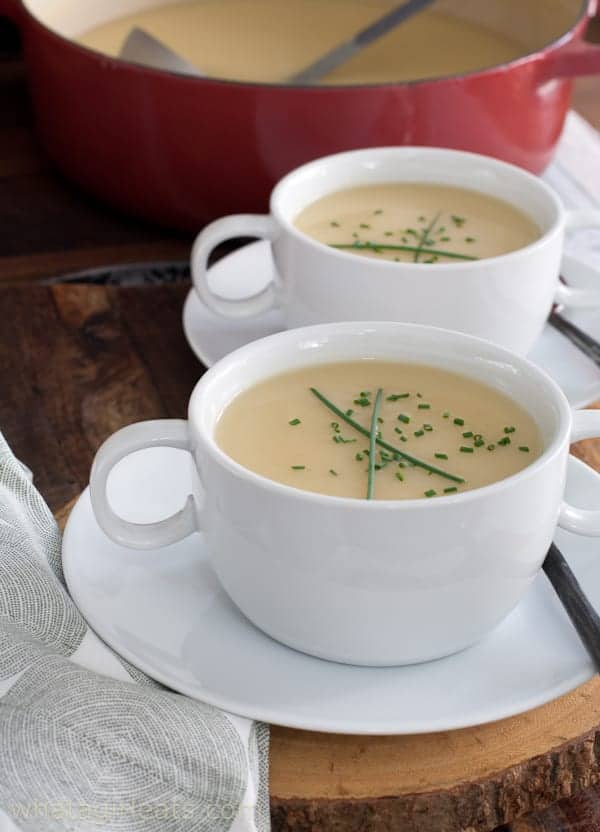 Comfort food in a bowl! Easy and budget friendly Leek and Potato Soup is a delicious meal your family will love. From What a Girl Eats.
Instant Pot Hawaiian Chicken and Rice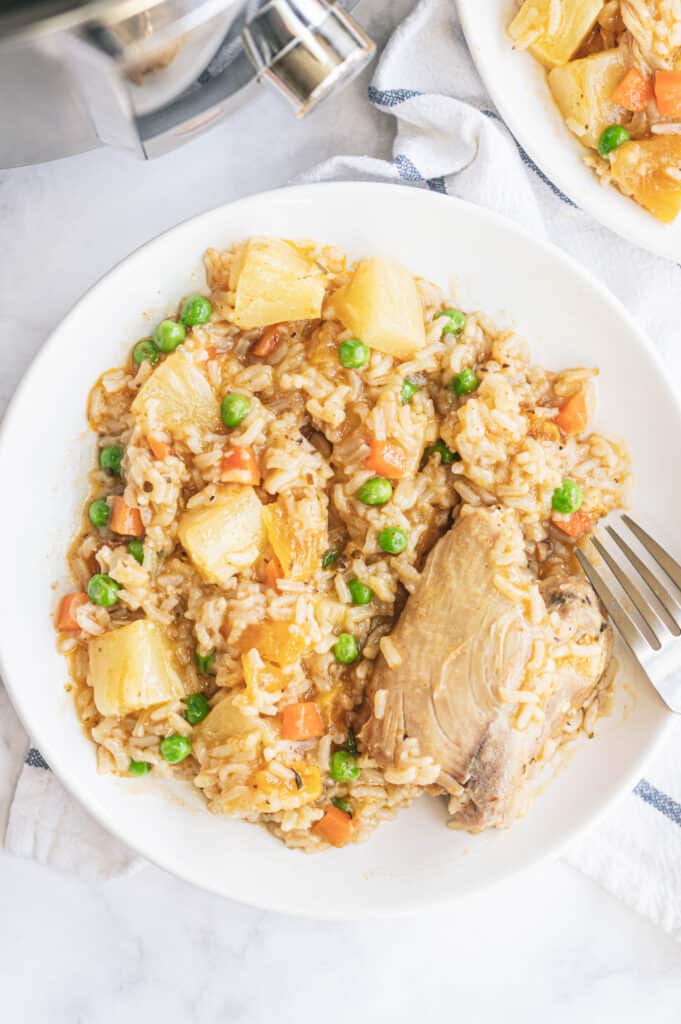 Easy and delicious Instant Pot Hawaiian Chicken and Rice with sweet and slightly tangy pineapple and dried apricots is ready to serve in about 30 minutes. From Recipes from a Pantry.
Vegetarian Enchilada Casserole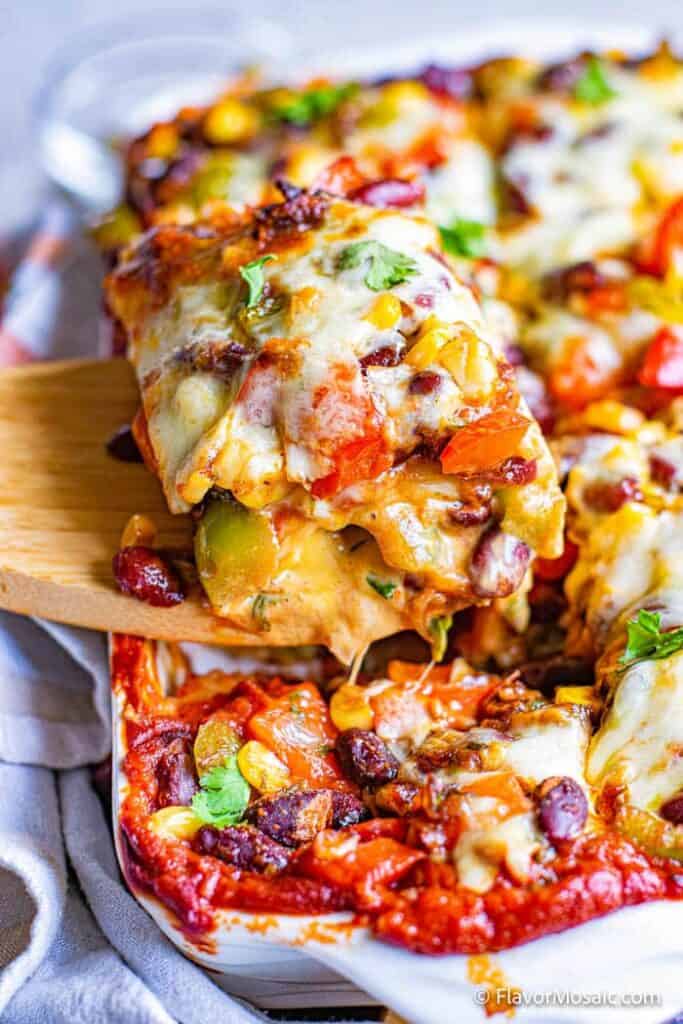 This Vegetarian Enchilada Casserole is like a Mexican Lasagna or Tortilla Casserole that is packed with vegetables, Mexican flavors, and melted cheese! From Flavor Mosaic.
Traditional Pasta e Fagioli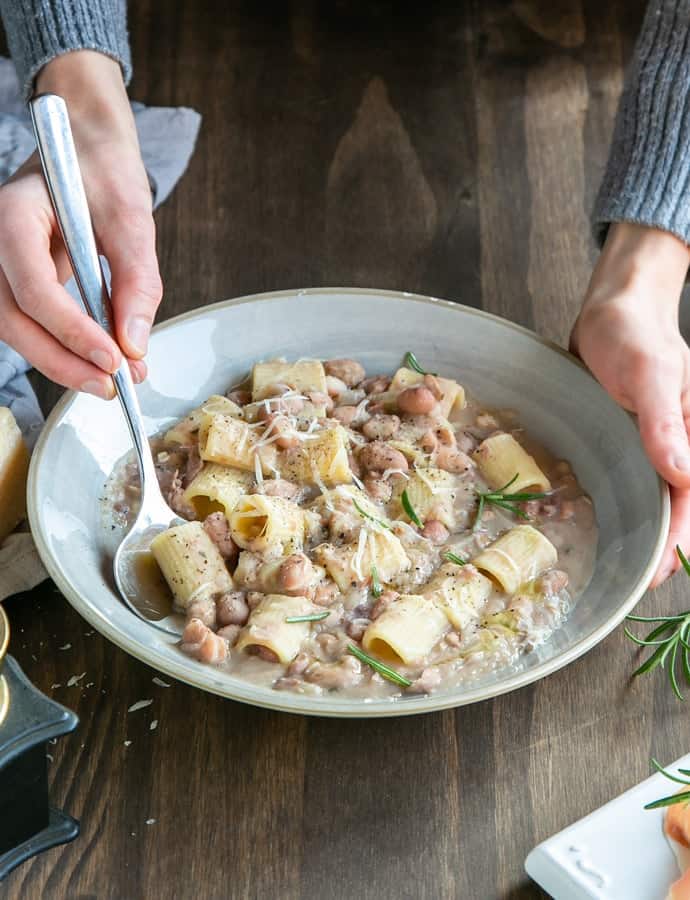 Traditional pasta e fagioli (pasta with beans) soup is a creamy and rich Italian dish full of flavor and ready in just 20 minutes! A bowl of comfort food on a budget. From The Petite Cook.
Chickpea Curry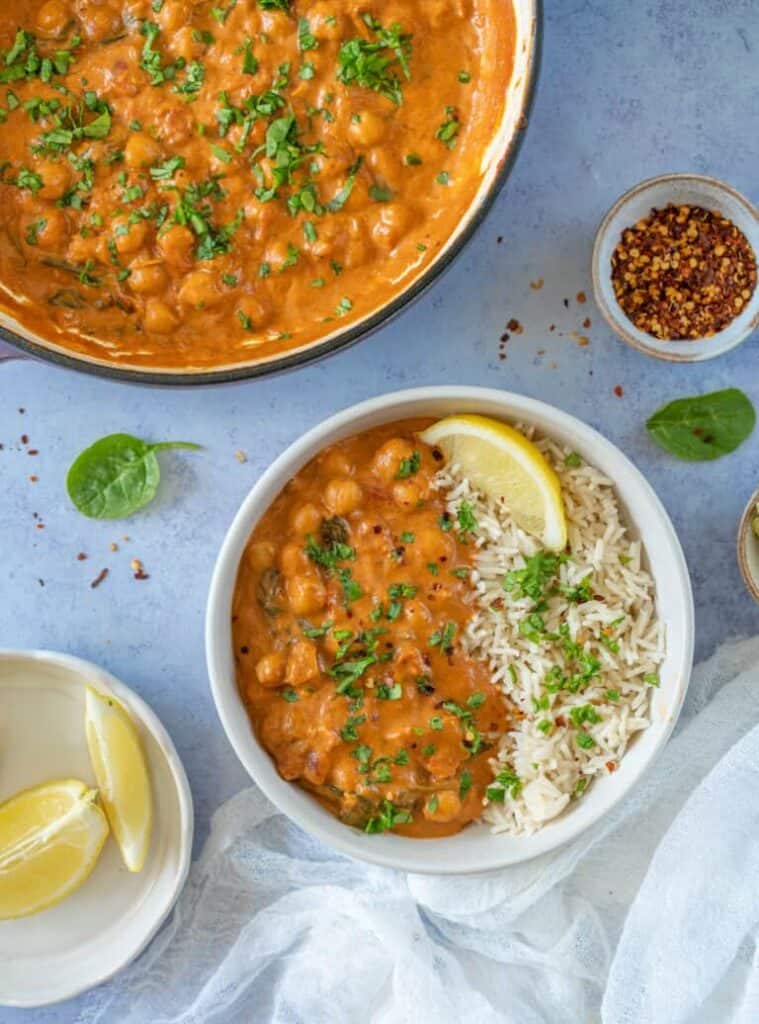 This chickpea curry uses a few key ingredients and a handful of spices to create a hearty, flavorful, and affordable meal. You might already have everything you need in your pantry! From Hedi Hearts.
Instant Pot Vegetable Chow Mein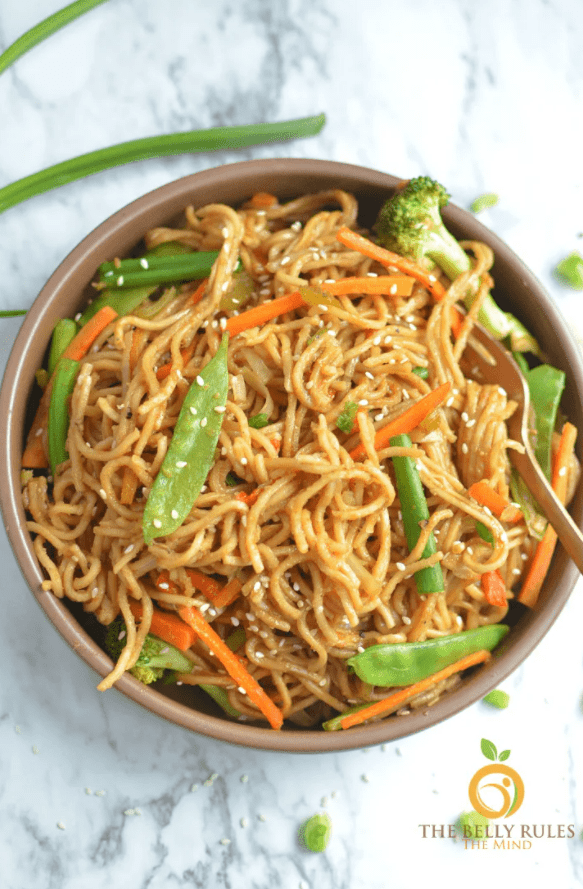 Instant Pot Vegetable Chow Mein is a perfect recipe when you need a delicious but inexpensive dinner. Use your Instant Pot to make these extra easy! From The Belly Rules.
Tortitas de Papa con Atun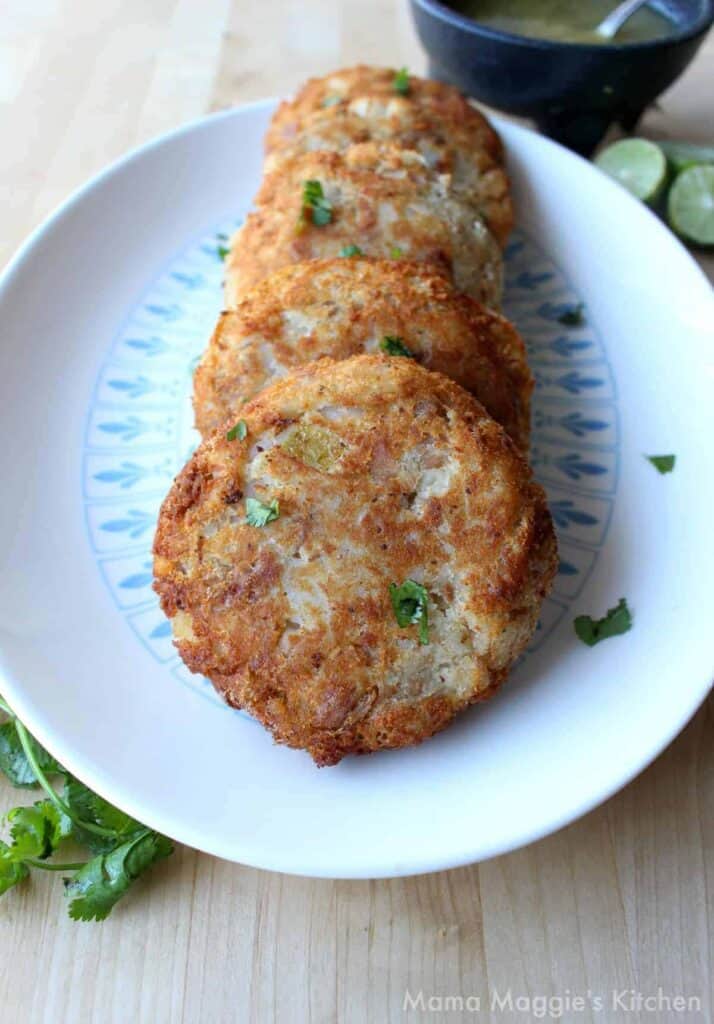 Tuna Potato Patties are crispy and golden on the outside and soft and delicious on the inside. A tasty recipe that feeds a lot of people and doesn't break the bank. From Mama Maggie's Kitchen.
Tator Tot Casserole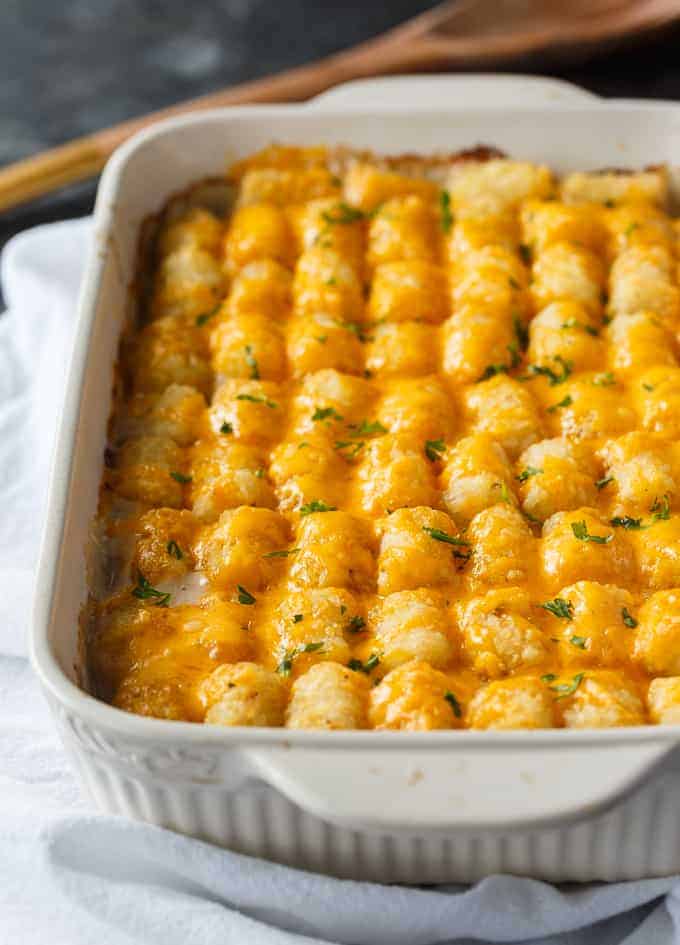 A Tator Tot Casserole you will love! It has a layer of ground beef mixed with a creamy veggie sauce and topped with crispy Tater Tots and melted cheddar cheese. From Simply Stacie.
Yaki Udon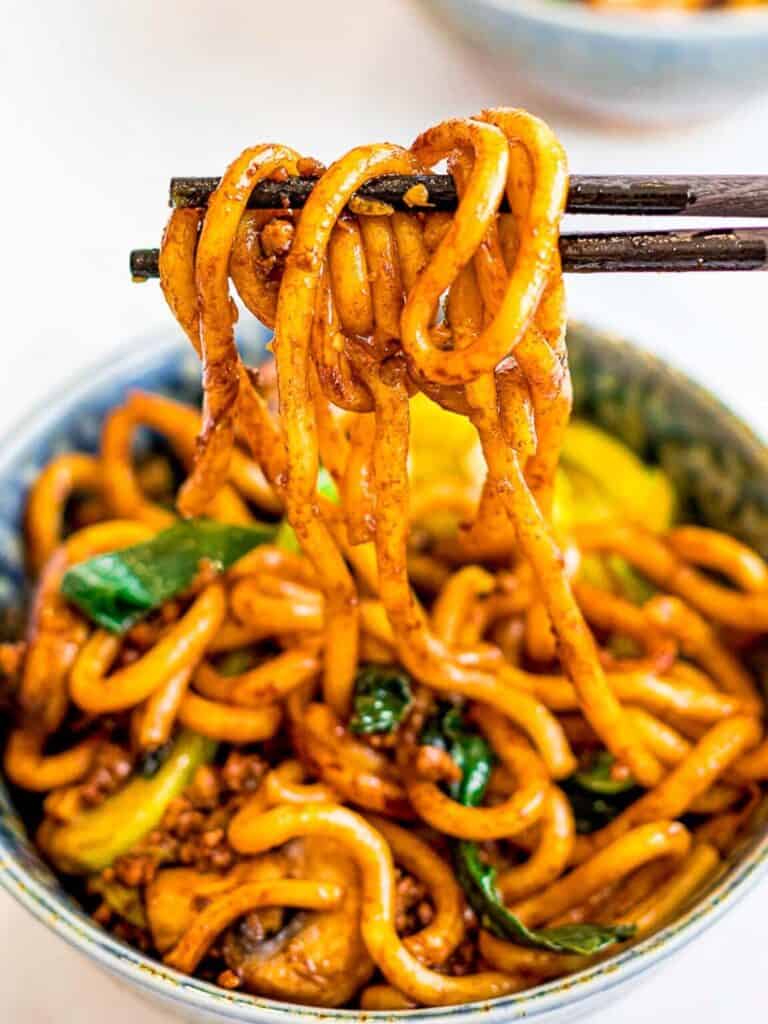 Yaki Udon is an easy stir fried udon noodle dish ready in 20 minutes! Add any vegetables and protein for a quick and satisfying meal! From Drive Me Hungry.
Greek-style Skillet Beef and Tortellini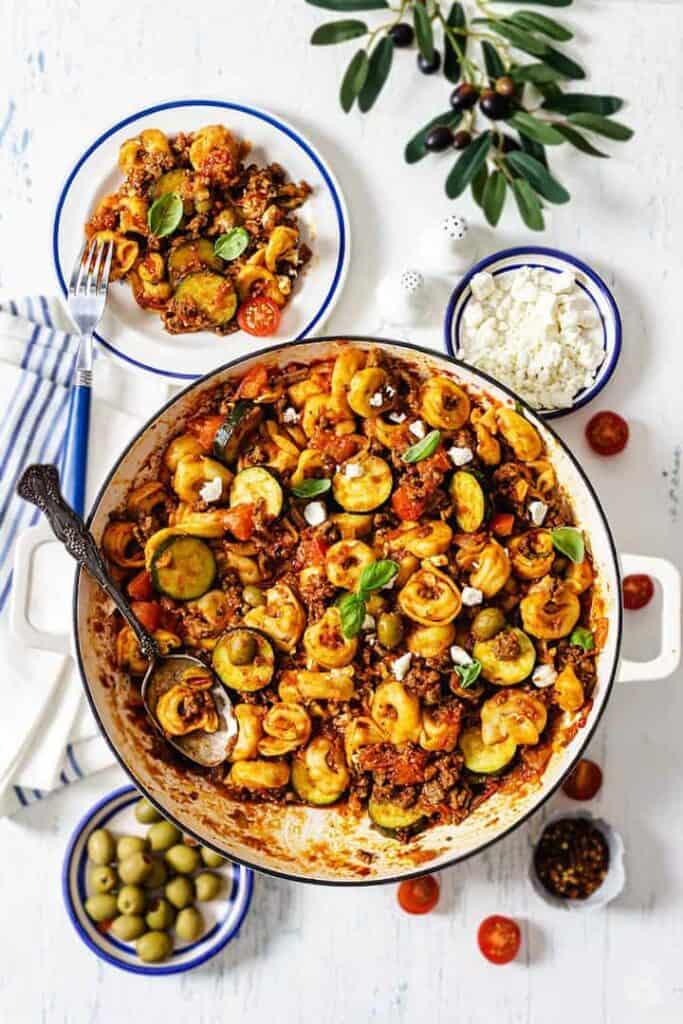 This Greek-style skillet of beef and of cheese tortellini also is loaded with olives, and feta is a perfect pasta dish for the family table. The incomparable Mediterranean flavors will have everyone begging for seconds! From All That Jas.
Ground Turkey Bolognese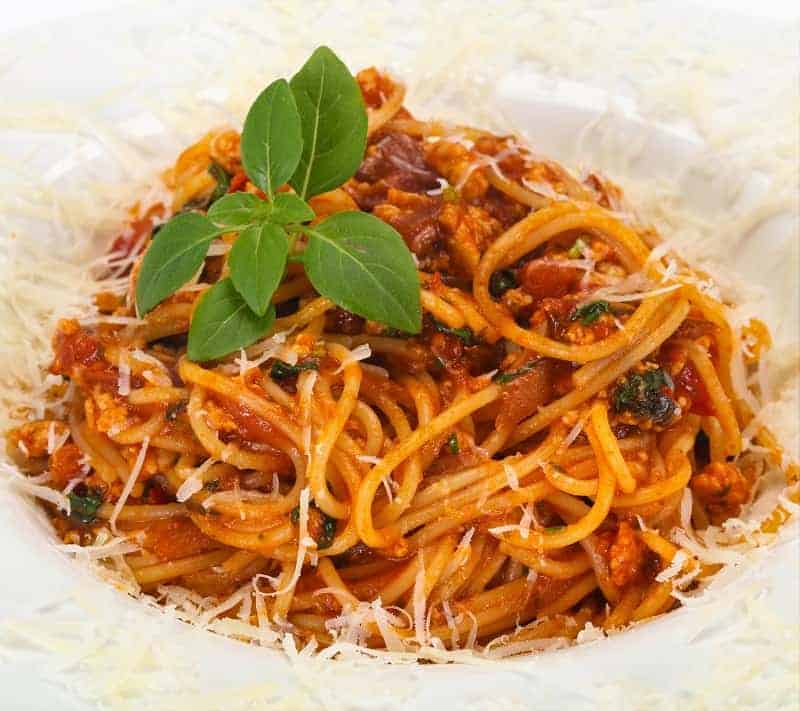 Spaghetti with Ground turkey Bolognese is an inexpensive dinner that you'll want to feed your family often! A hearty comfort food dinner. From Jersey Girl Cooks.
Salmon Patties with Dill Sauce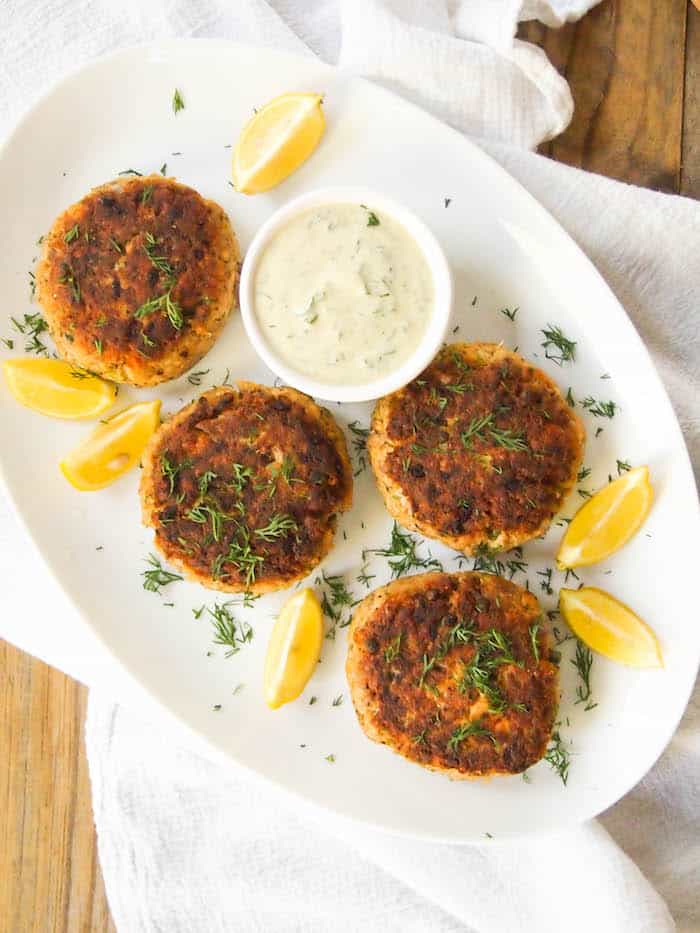 This easy recipe for salmon patties with dill sauce is the BEST recipe to use canned salmon! Budget friendly and family friendly too! From Rachel Hartley Nutrition.
Ground Beef Stroganoff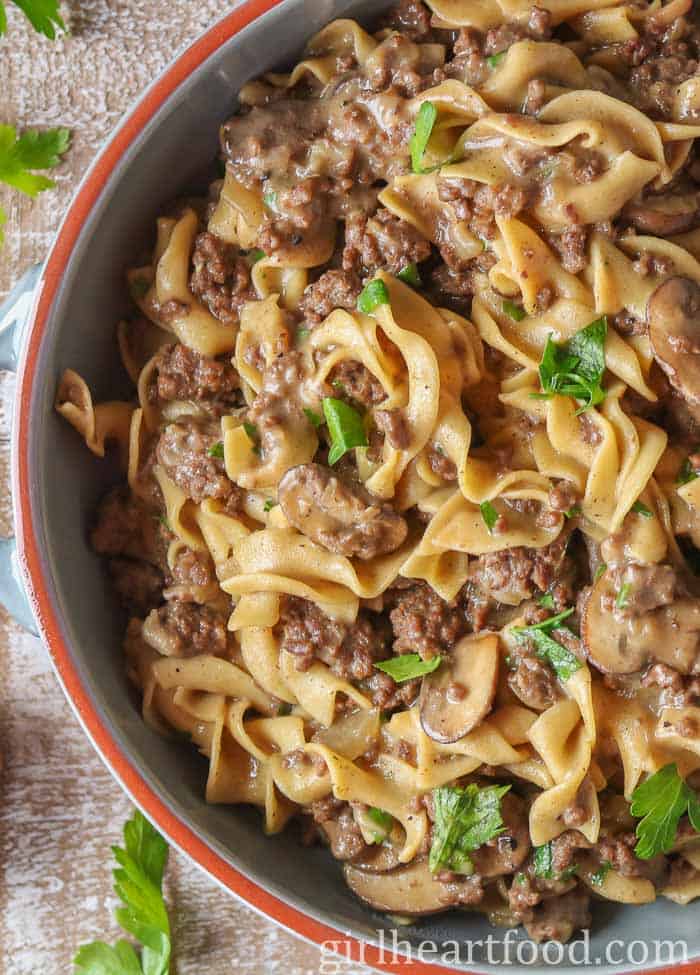 This easy ground beef stroganoff uses some simple ingredients and makes for a super comforting meal, perfect for any day of the week. Delicious an inexpensive! From Girl Heart Food.
Easy Potato Soup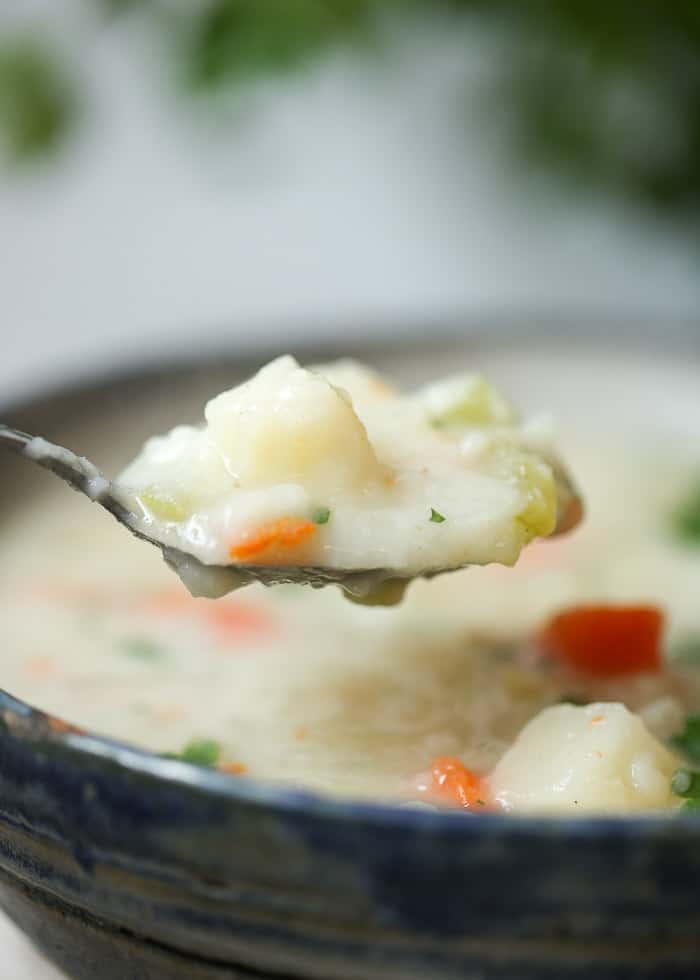 Only 6 simple ingredients and you have this rib-sticking vegetarian potato soup. It's super creamy (no cream or roux necessary) and comforting – yet SO easy to make! From Back to Basics.
Turkey Taco Bake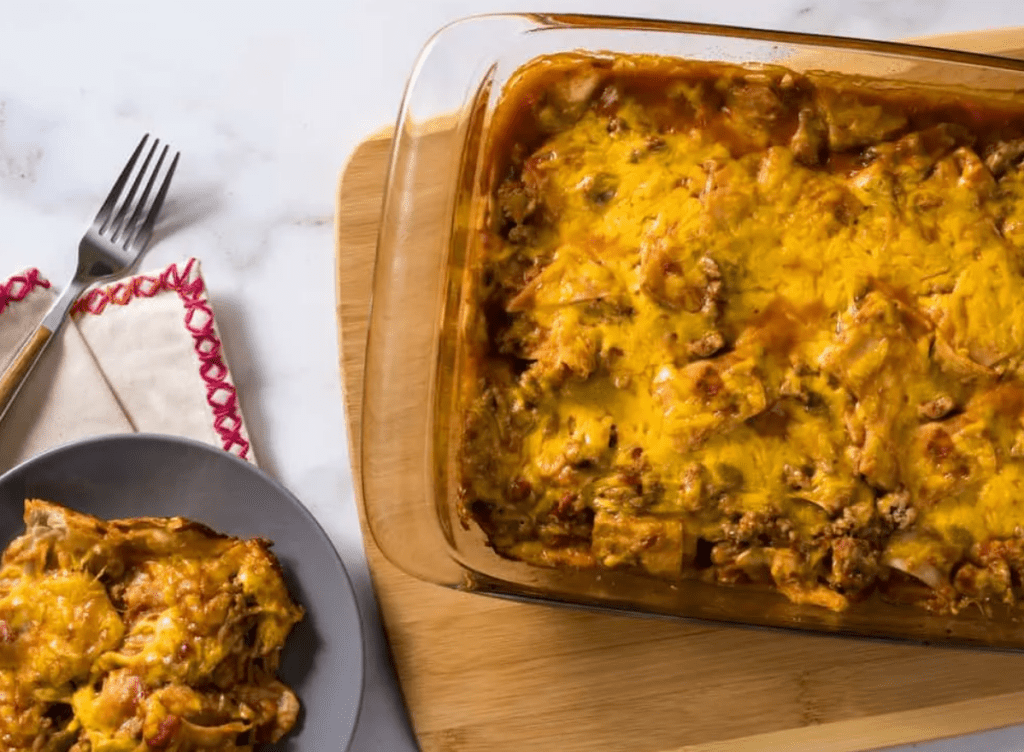 Make a dinner that wows with this Taco Bake with Ground Turkey! It's so easy and your family will ask for it again and again. So cheesy and filling! From DIY Candy.
Sheet Pan Sausage and Peppers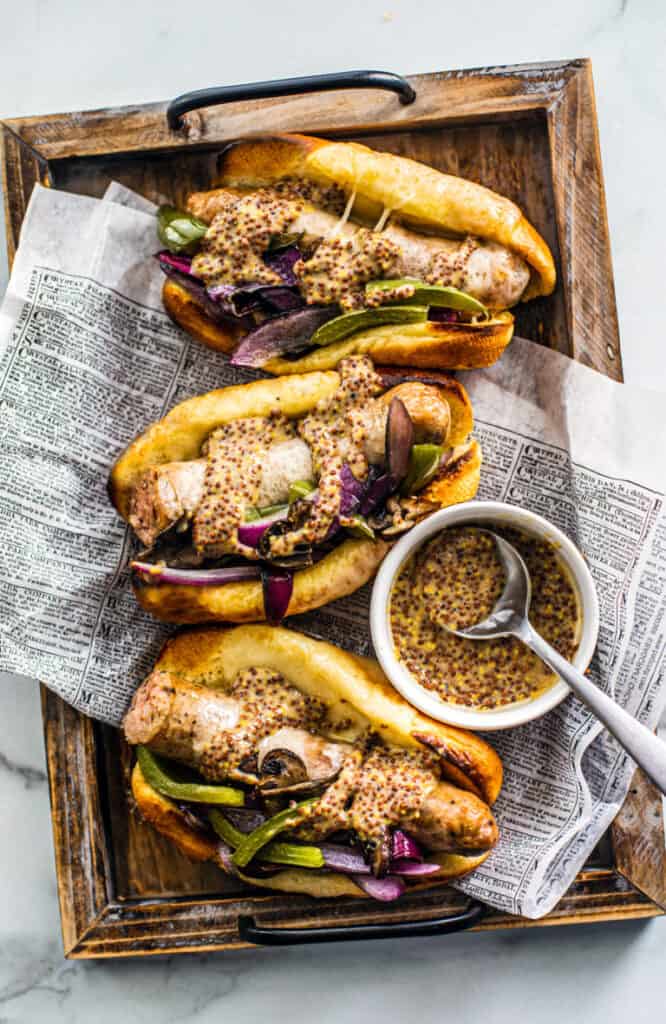 Amp up your weeknight dinners with this 30-minute Sheet Pan Sausage and Peppers on a Bun. It's easy, delicious, and completely fuss-free. From Killing Thyme.
Creamy Vegetable Soup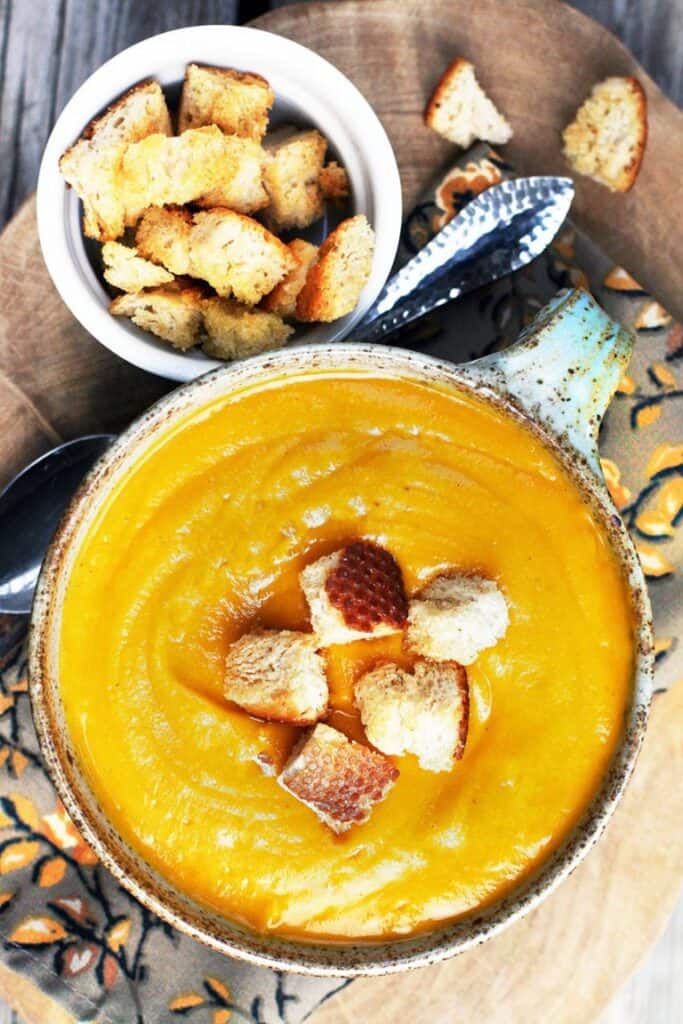 This vegetable soup is the epitome of a budget-friendly meal – and it happens to be very healthy too! From Cheap Recipe Blog.
Bolognese Pasta Bake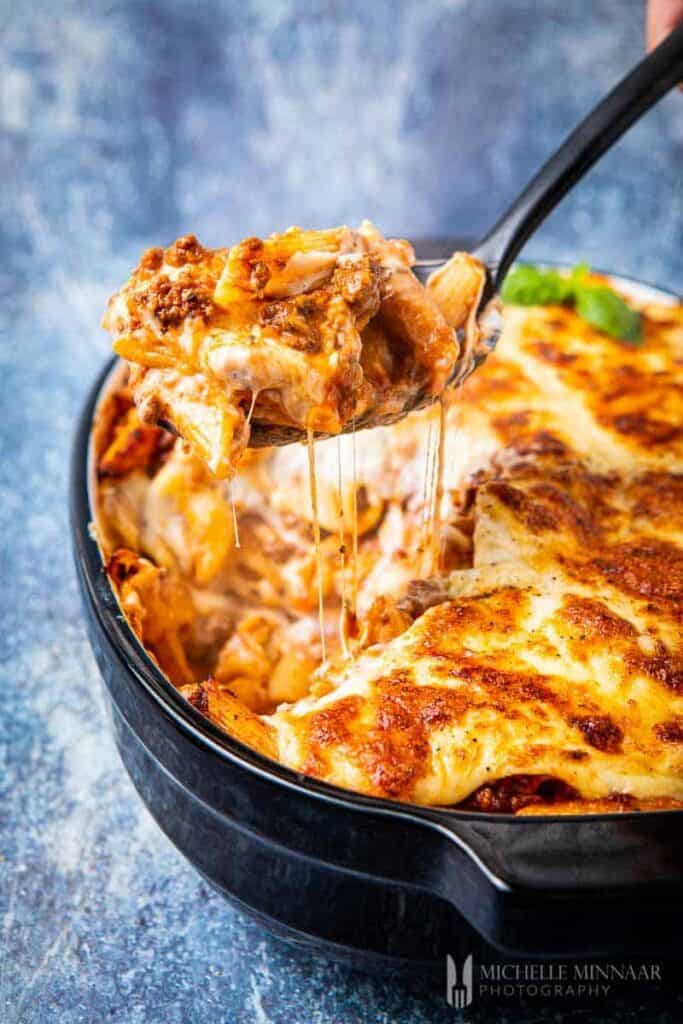 Bored of lasagna? Have it in a different format with all the ingredients you love. Check out the Bolognese Pasta Bake! From Greedy Gourmet.
You've made it to the end of the list!
From soups, to vegetarian, casseroles and fish…there's plenty of selection of cheap dinner ideas to choose from!
Need help planning your menu for the week? Check out these free printables I've created to help you get organized!