Looking for alternative dinner recipes for Thanksgiving? This recipe roundup is perfect for you! I've collected over 30 recipes for Thanksgiving that don't include the turkey!
Maybe you're vegan or vegetarian. Or maybe you want to cook a Thanksgiving dinner but don't want the process of working with a turkey. Whatever the reason, turkey just doesn't fit the menu for everyone!
This recipe collection has recipe for vegan dishes, there's recipes for hams and chickens, even soups and pastas. Any of these recipes would be perfect as an alternative Thanksgiving dinner entrée!
Which do you think you'd make first? Let me know in the comments!
Chicken Piccata Meatballs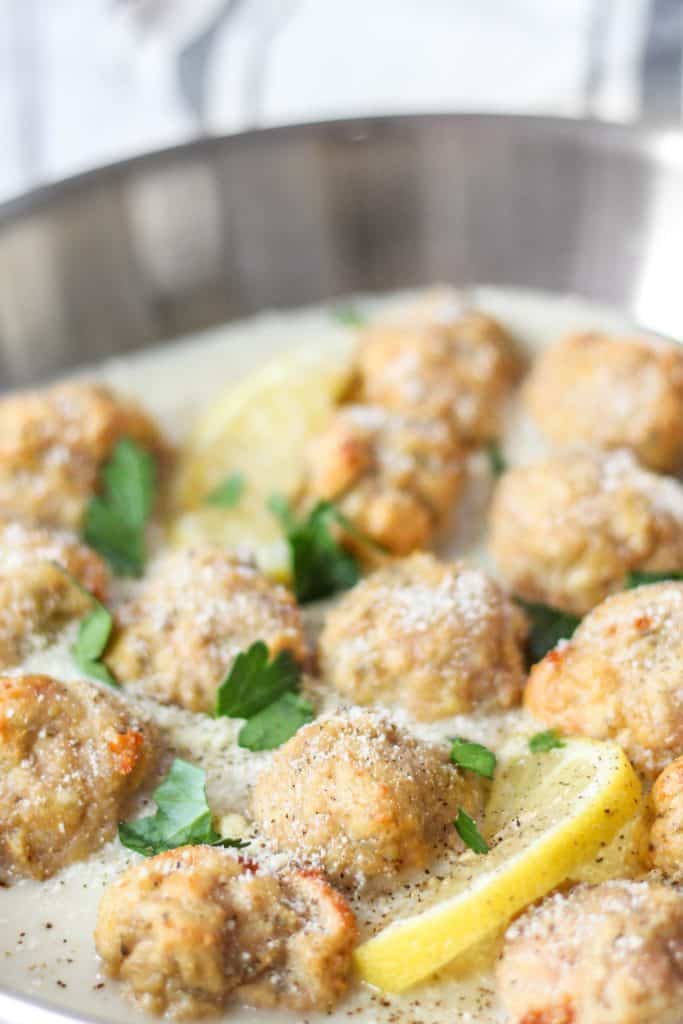 Chicken Piccata Meatballs are a delicious chicken meatball seasoned with lemon zest and Parmesan cheese, then smothered with a lemony piccata sauce and fried capers. This is an easy dinner that would look beautiful on a Thanksgiving table! From A Seasoned Greeting
Creamy Chicken Marsala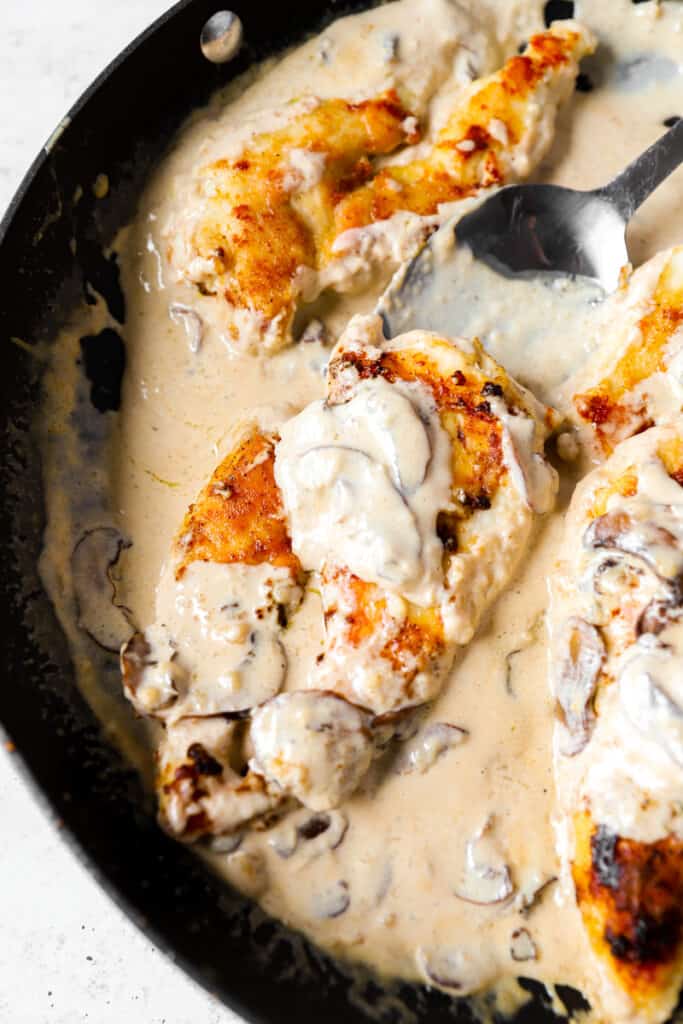 Marsala is one of my favorite savory cooking wine flavors. This Creamy Chicken Marsala uses an easy pan-seared chicken, lots of thinly sliced mushrooms, and a creamy sauce made with Parmesan cheese and Marsala wine. From A Seasoned Greeting
Jalapeño Popper Chicken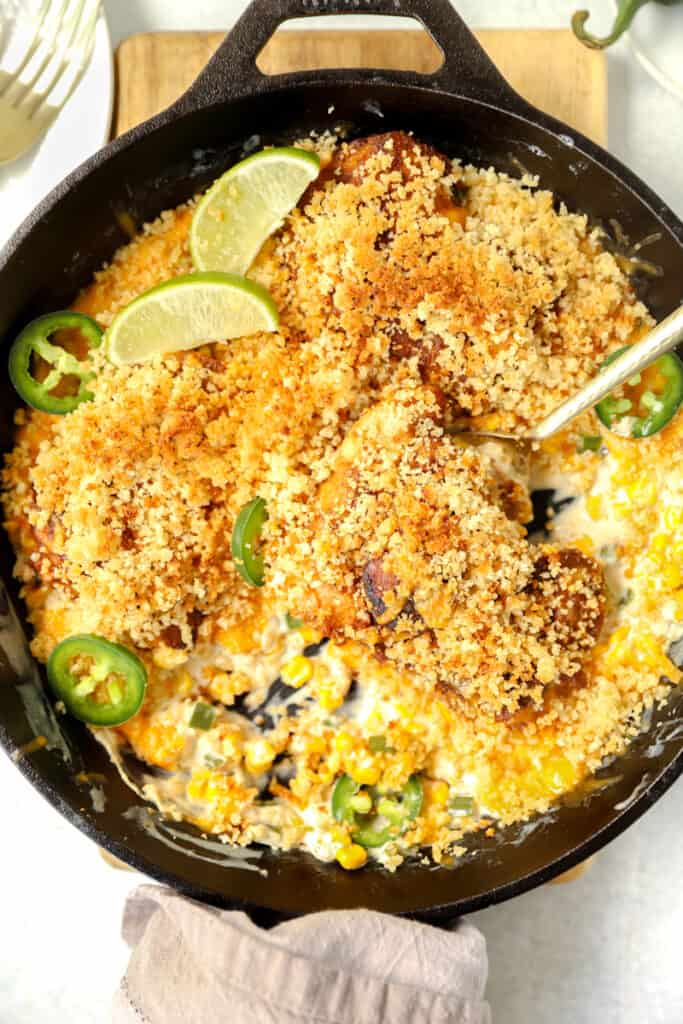 Make sure there's no shortage of spices and flavor on your table with Jalapeno Popper Chicken! Seasoned chicken thighs in a mixture of corn, cream cheese, Cheddar cheese and a crunchy Panko topping. From A Seasoned Greeting
Crab Stuffed Vidalia Onions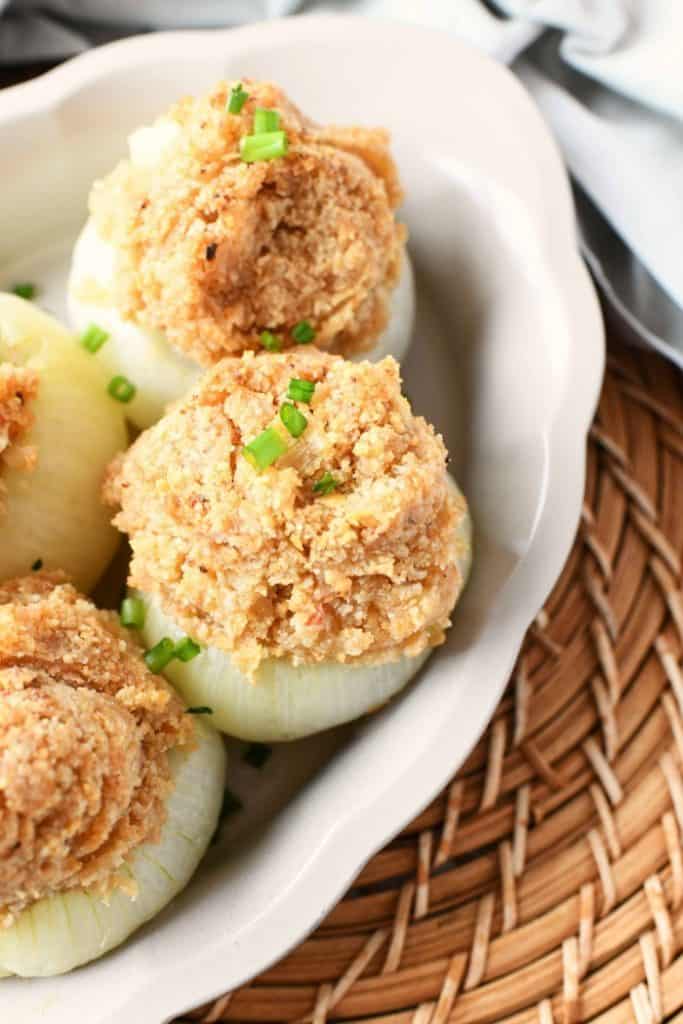 Sweet and flavorful Vidalia onions are baked and then filled with a delicious crab meat stuffing and are finished to a golden-brown perfection in the oven. If you love crab meat stuffing, you must try this scrumptious recipe pairing! From Sizzling Eats
Stuffed Butternut Squash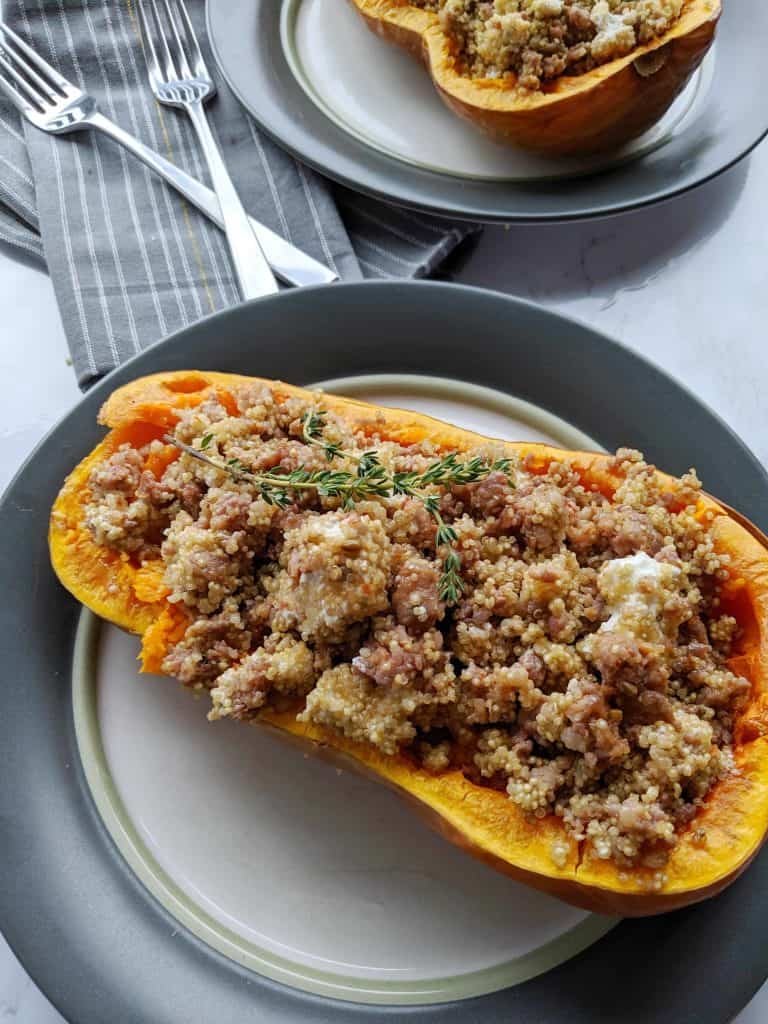 Stuffed butternut squash is filled with only four ingredients, but packed with flavor. This makes the perfect alternative to a Thanksgiving turkey! From Homebody Eats
Classic European Stuffed Bell Peppers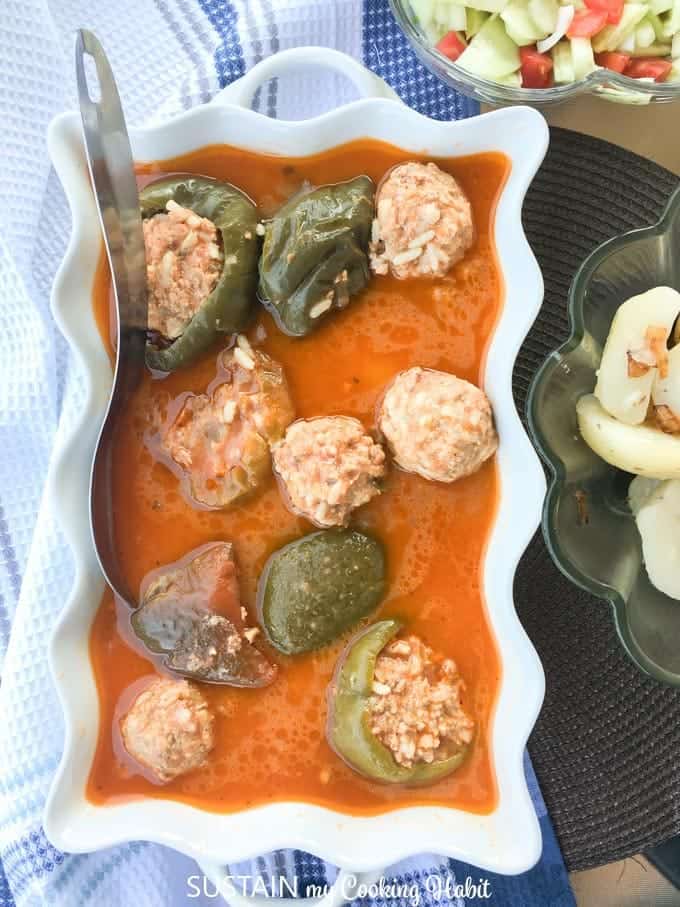 Firm and savory seasoned meatballs nestled inside tender and juicy peppers make this classic European stuffed peppers recipe the best you will ever make! From Sustain My Cooking Habit
Red Wine Braised Short Ribs in Dutch Oven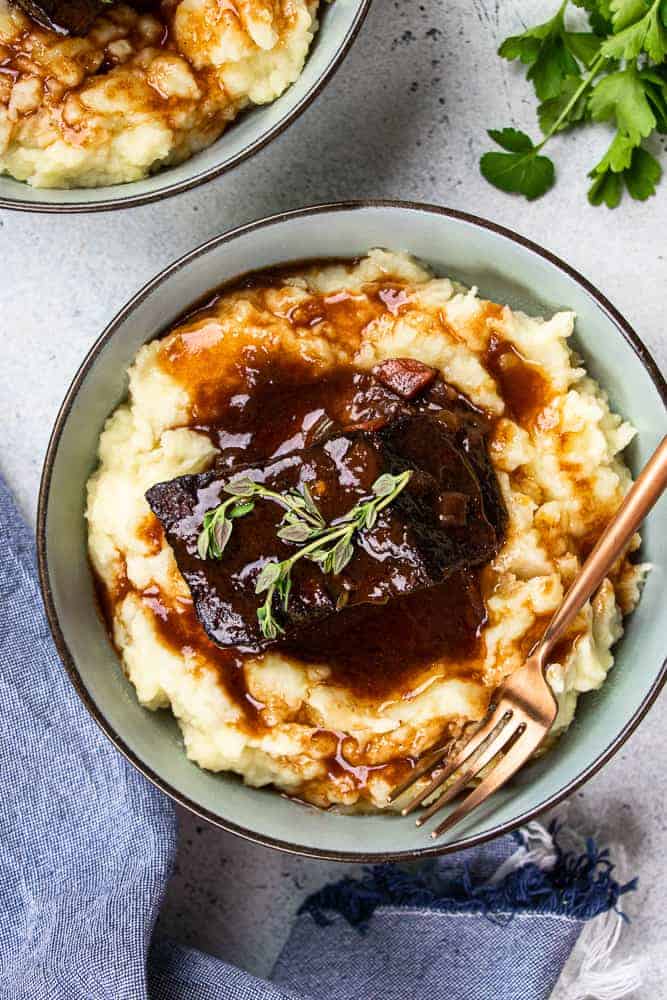 Red Wine Braised Short Ribs is the best recipe for tender fall apart bone-in beef short ribs slow cooked in a Dutch Oven. This is a perfect comfort meal you can make at home for your friends and family! From Veronika's Kitchen
Chicken Pesto Pasta Bake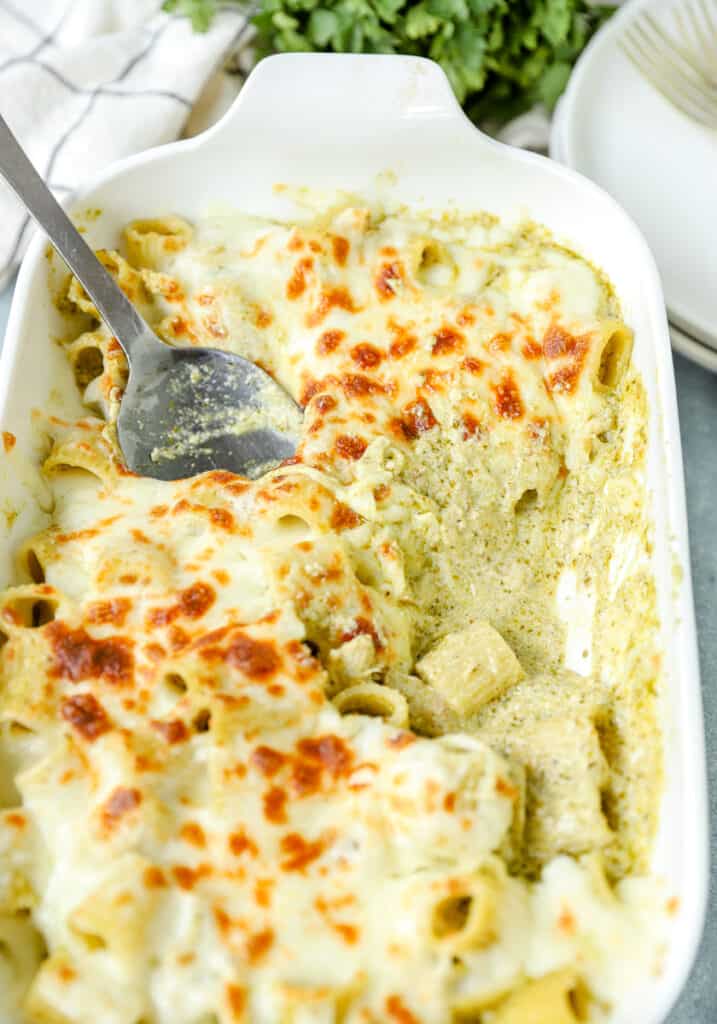 This chicken pesto pasta bake is a fun spin on a traditional baked ziti. Baked ziti is one of those crowd-pleasing meals. It's easy, it's quick, and it serves a large group of people. But it can also be a little predictable. Surprise everyone with a pesto pasta bake instead! From A Seasoned Greeting
Creamy Chicken Piccata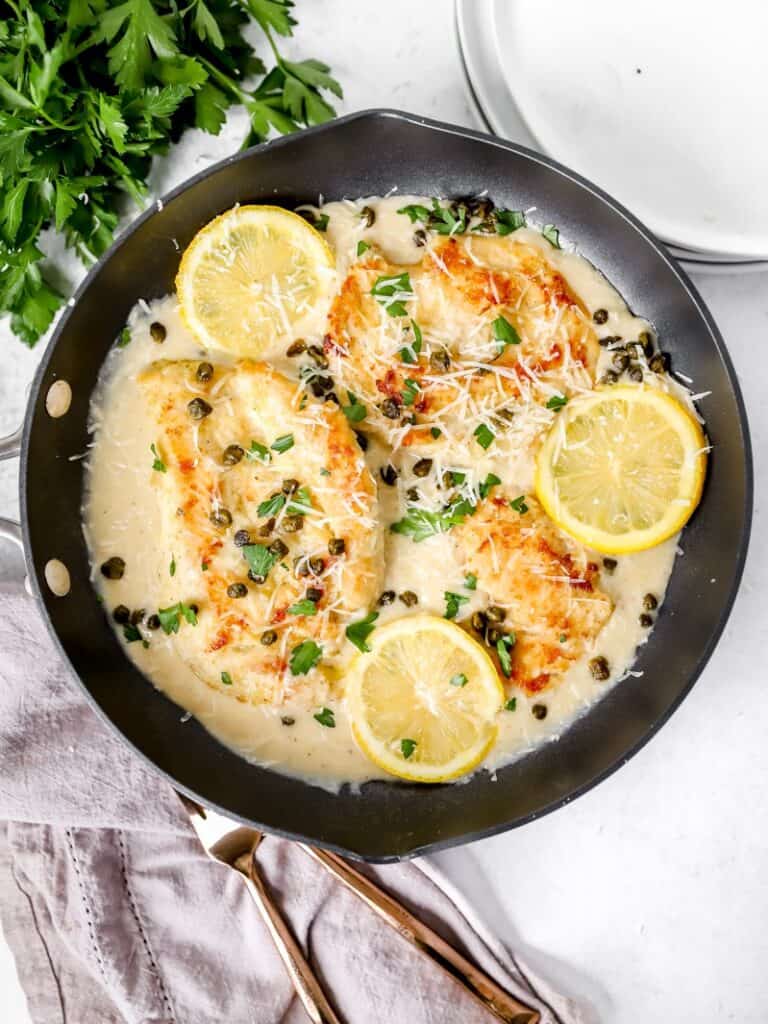 A bright and citrusy Creamy Chicken Piccata would be a beautiful addition to a Thanksgiving table. Topped with fried capers, you can serve this with a green veggie and stuffing! From A Seasoned Greeting
Easy Instant Pot Ham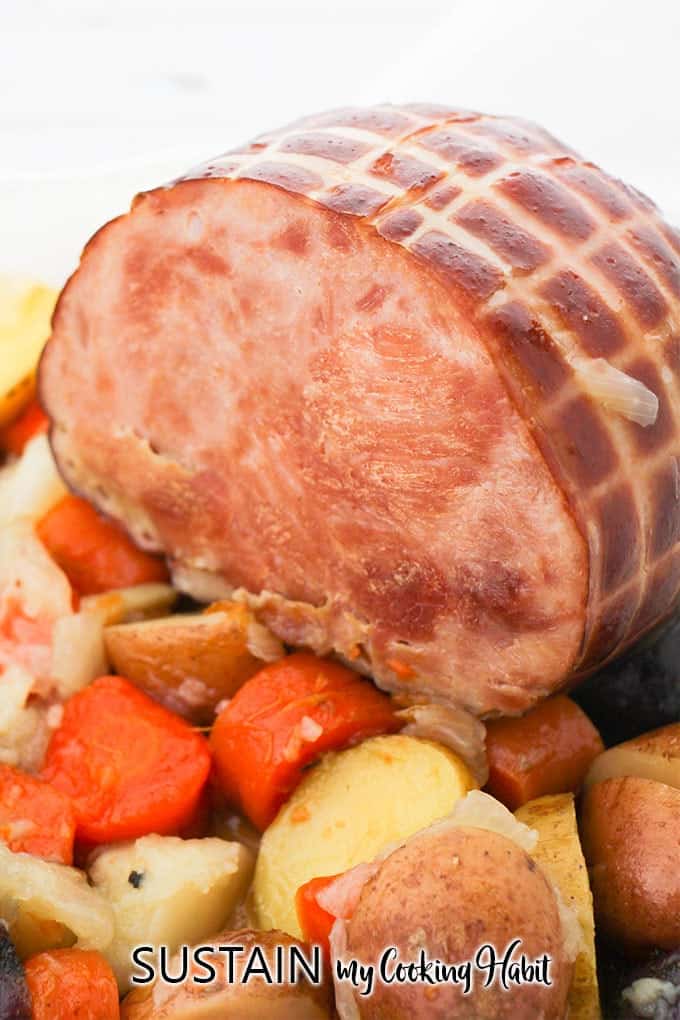 This savory instant pot ham recipe with potatoes and carrots is an easy and delicious meal idea. From Sustain My Cooking Habit
Cornish Hens with Stuffing for Two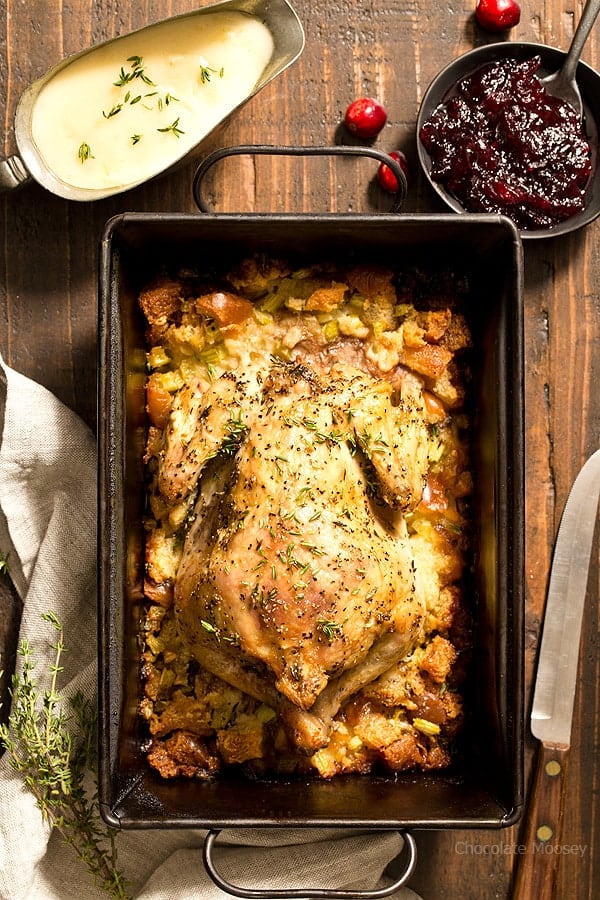 Make Thanksgiving for two special with these Cornish Hens with Homemade Stuffing! A perfect dinner for when hosting a Thanksgiving for two. From Homemade in the Kitchen
Spicy Sausage Stuffed Onions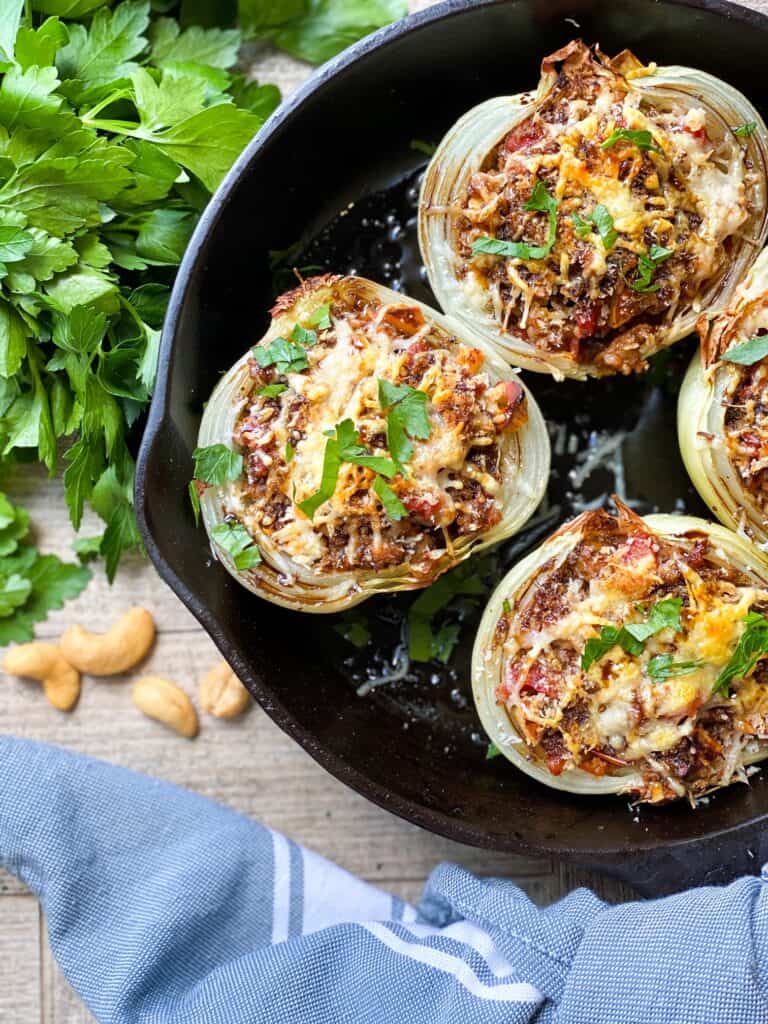 A fun and creative Thanksgiving dinner idea, this onion recipe is stuffed with sausage, mushrooms and cheese! From Desocio in the Kitchen
Vegan Cauliflower Lentil Loaf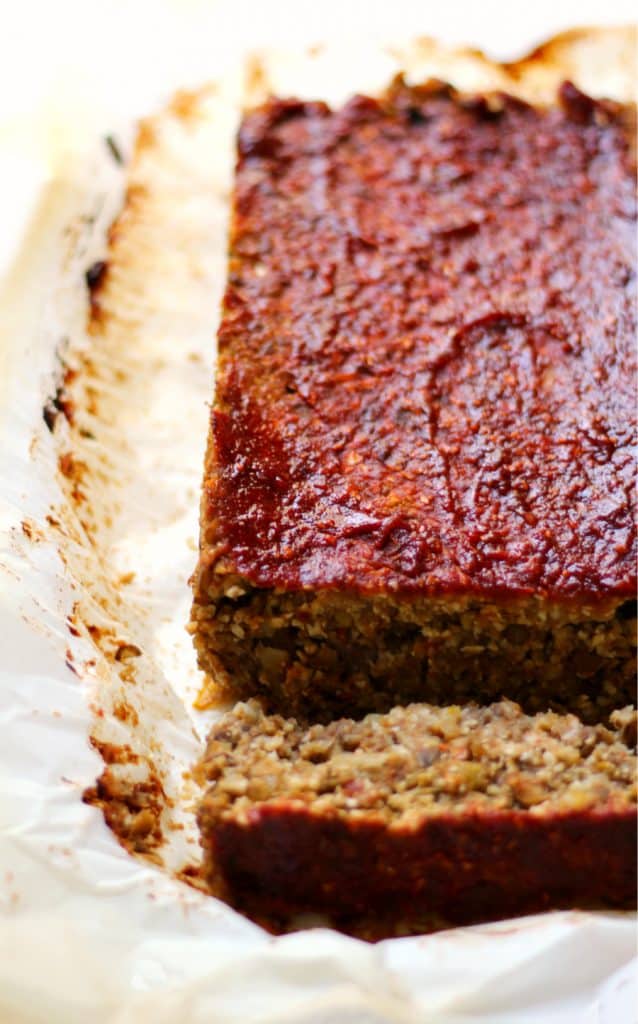 A hearty plant-based dinner idea that will satisfy even meat-eaters! A Vegan Cauliflower Lentil Loaf that mimics the classic meatloaf with no meat, gluten-free, nut-free, and soy-free! Get all your protein and veggies in this healthy recipe! From Strength and Sunshine
Chicken Pot Pie with Tator Tot Crust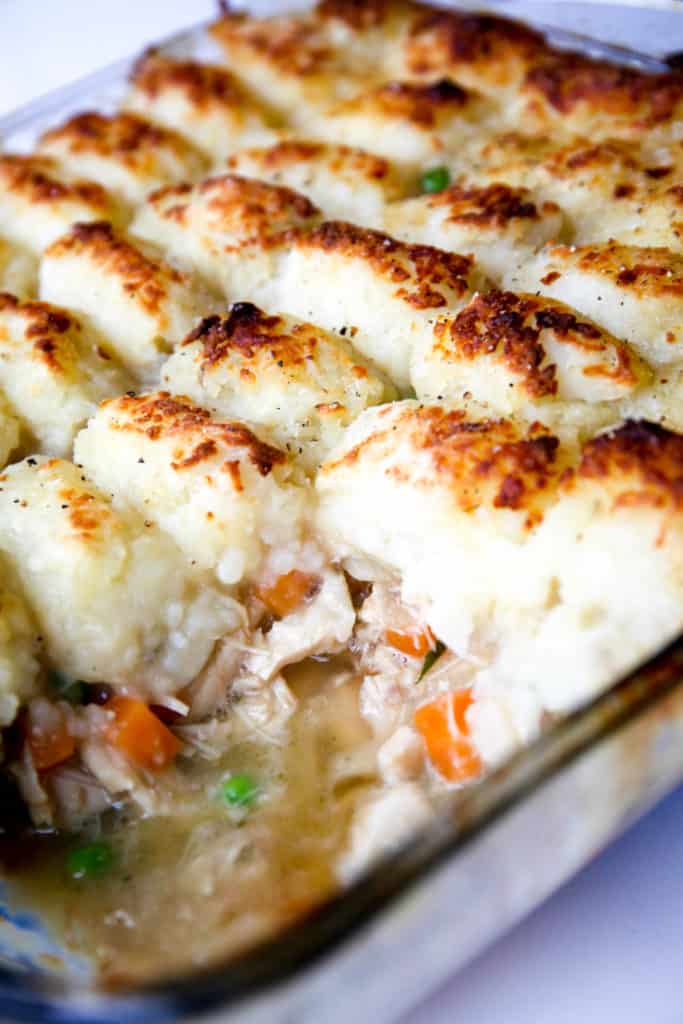 Who doesn't love chicken pot pie and tater tots? The tater tots in this recipe replace the traditional pie crust keeping it grain-free and gluten-free. This recipe is also dairy-free. Instead of cream which you would typically find in a pot pie, it is thickened using a pureed potato! Enjoy this chicken pot pie for Thanksgiving! From Love Chef Laura
Apple Stuffed Pork Tenderloin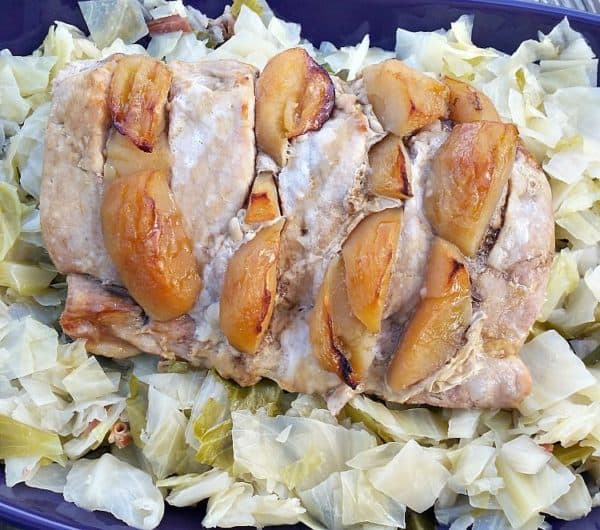 Apple Stuffed Pork Tenderloin comes out of the oven tender and juicy. You won't believe our easy secret. My recipe for Apple Stuffed Pork Tenderloin is slow cooked in an oven bag for a tender, juicy and tasty meal. From Intelligent Domestications
Vegan Eggplant Parmesan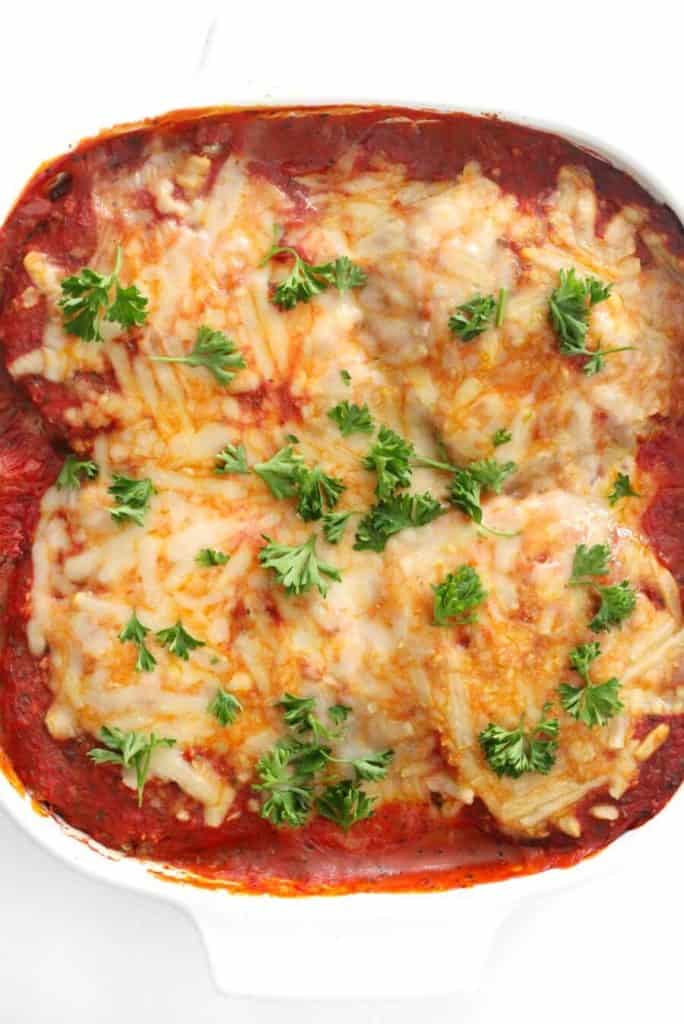 This easy Vegan Eggplant Parmesan recipe is gluten-free, allergy-free, and quick to prepare! Crispy eggplant slices made without oil or eggs in the air fryer, then layered and baked with homemade Italian tomato sauce and dairy-free, soy-free, nut-free cheese! A quick and healthy dinner for the whole family! From Strength and Sunshine.
Vegetarian Stuffed Kabocha Squash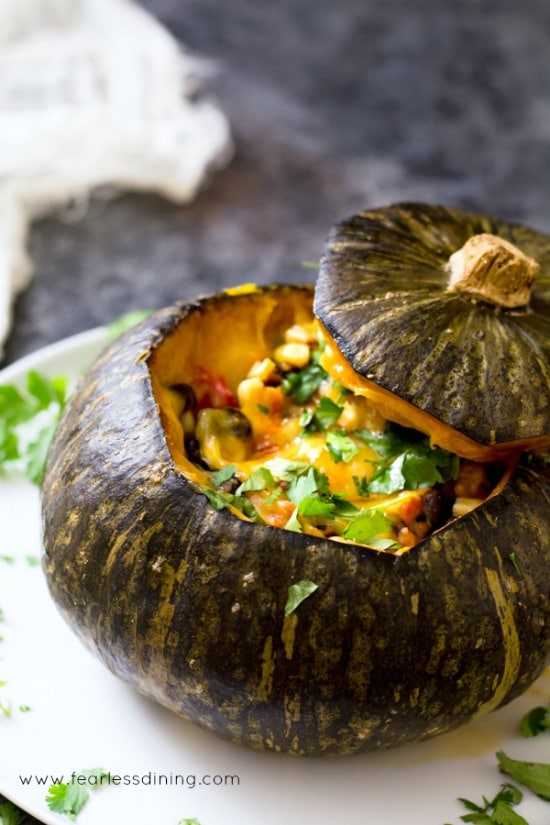 This easy stuffed kabocha squash is perfect for your vegetarian or vegan friends. It is easy to customize for a delicious homemade dinner. From Fearless Dining
Chinese Roast Chicken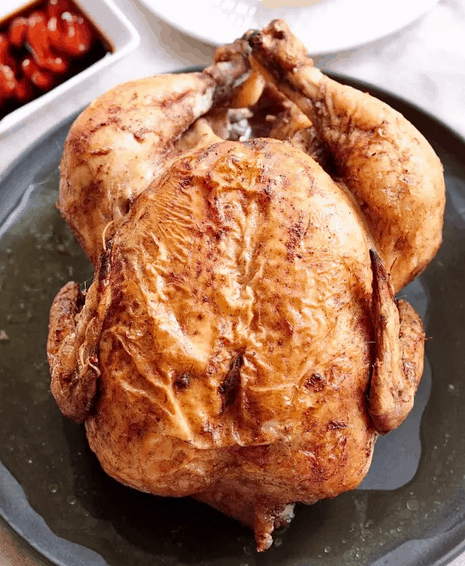 This Chinese Roast Chicken recipe is so easy to make and only requires 5 ingredients! The Chinese five-spice powder does all of the work to create an amazingly flavorful chicken with juicy meat and crispy skin. From The Mini Chef
Vegan Stuffed Portobello Mushrooms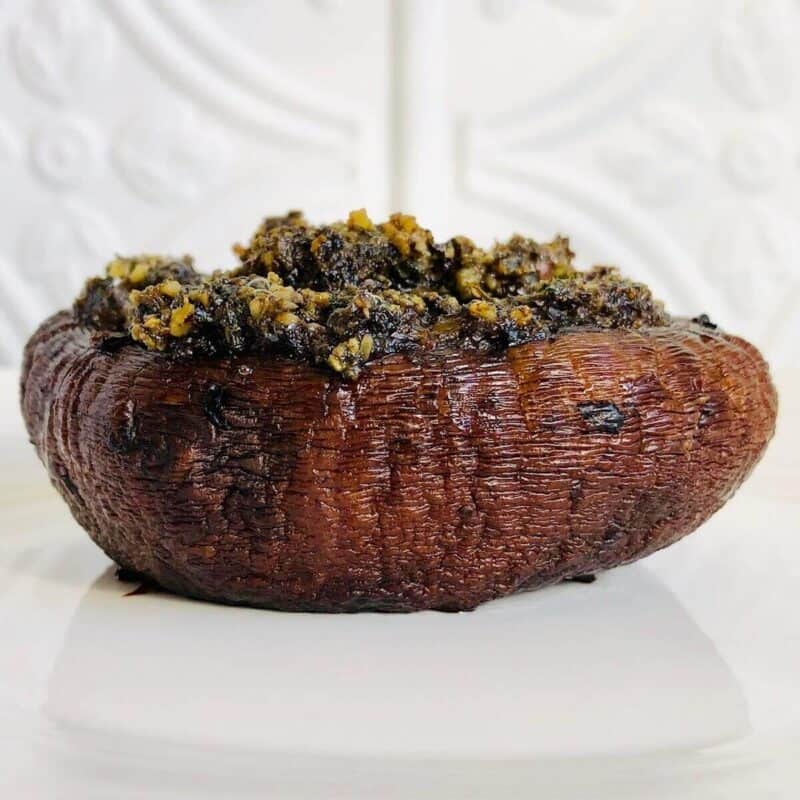 These vegan, gluten free stuffed portobello mushrooms are the perfect entree for your guests with dietary restrictions. These mushrooms are filling, festive, and can be prepared in advance. From A Sweet Alternative
Baked Chickpeas and Butternut Squash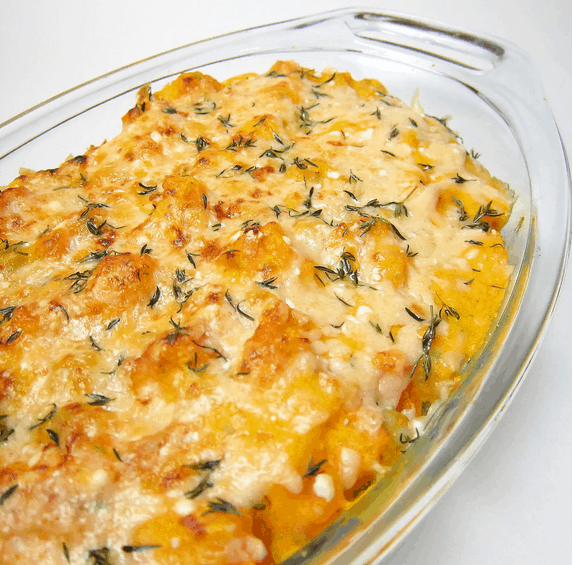 An amazing vegetarian option for Thanksgiving – this baked chickpeas and butternut squash dish has a super tasty sauce made with roasted butternut squash and herbs and is a very satisfying main dish for the holiday. From Babaganosh
30-Minute Herb Roasted Chicken Drumsticks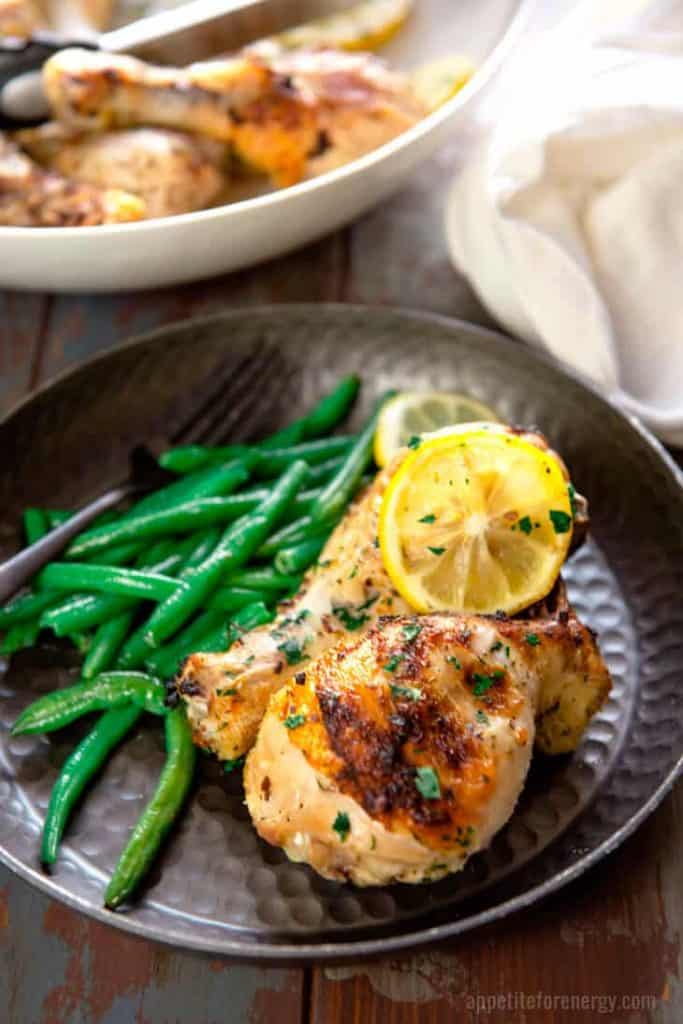 This speedy herb-roasted chicken drumsticks recipe is packed with lemon and herb flavor and is guaranteed to be gobbled up in no time! It's a sure crowd pleaser for Thanksgiving. From Appetite for Energy
Creamy Sun-dried Tomato Pasta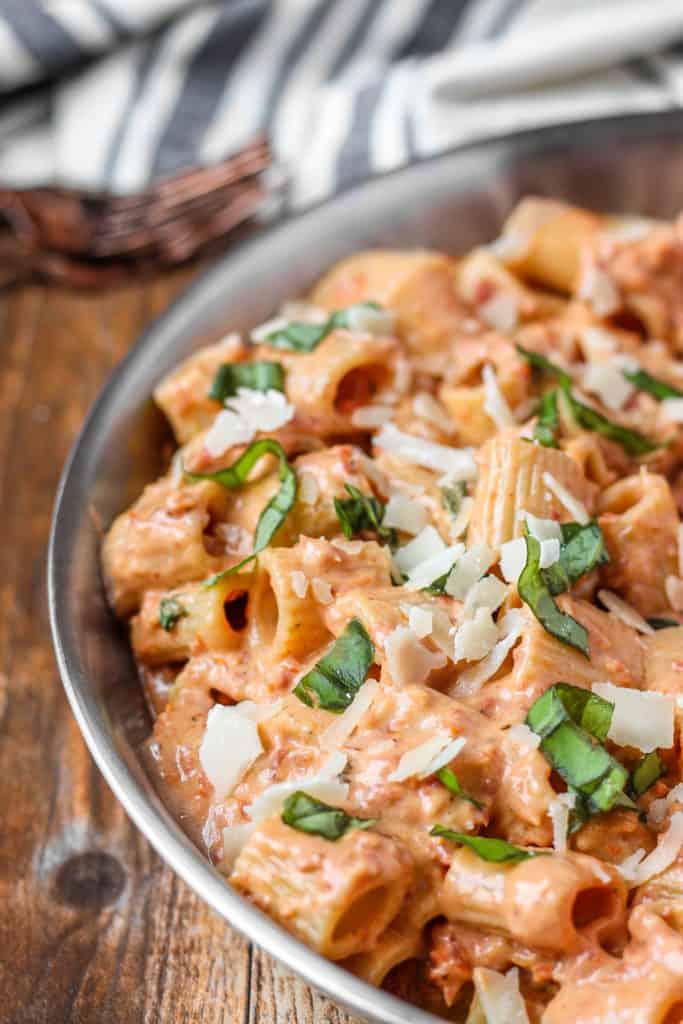 Sun-dried tomatoes blend until smooth to create a creamy sauce that's all sun-dried tomatoes. Need a dinner recipe that both adults and kids will love? This is it! From A Seasoned Greeting
Vegan Keto Pumpkin Soup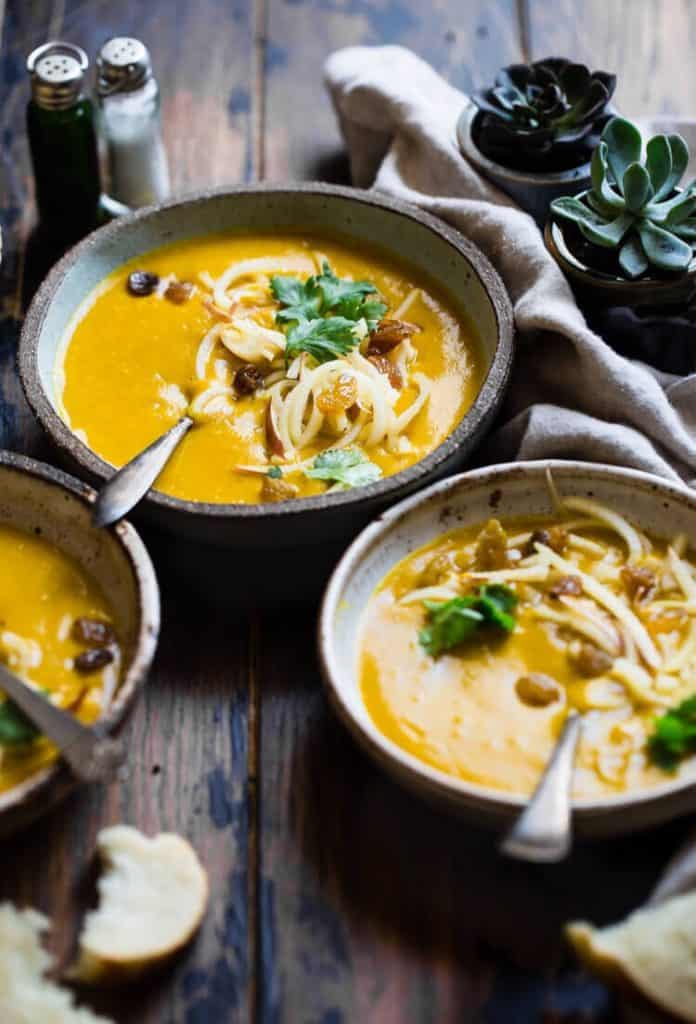 This healthy pumpkin soup is a lovely festive dish. It's plant based and low in carbohydrates as well! From Any Reason Life
Mushroom Tart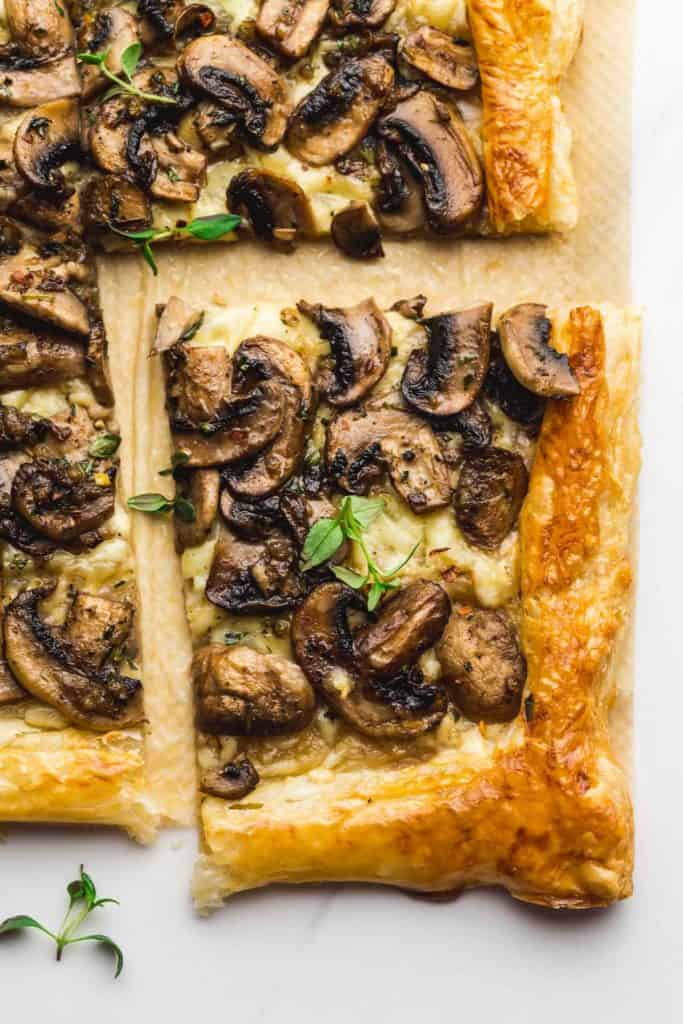 This mushroom tart is the perfect appetizer, light lunch, or even a main that you can make all year round. Garlicky, buttery mushrooms are piled on flaky puff pastry with cheese. It's utterly and mouth-wateringly delicious, and you won't be able to stop yourself at just one slice! From Little Sunny Kitchen
Butternut Squash with Orzo and Feta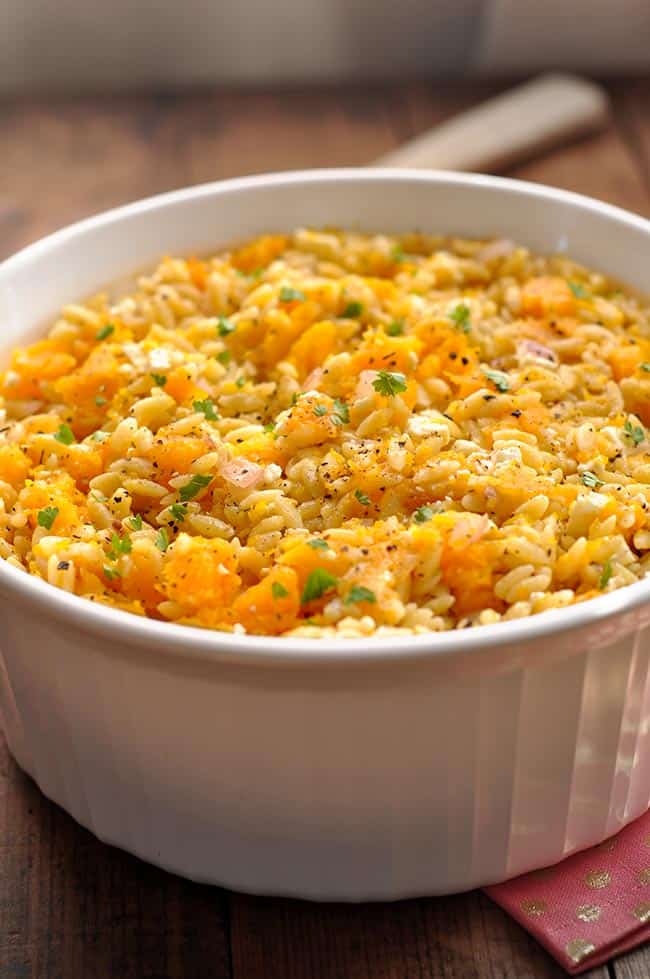 Butternut Squash with Orzo and Feta Fall flavors in one easy dish. Add chicken for a complete meal or keep this pasta dish vegetarian! From Mighty Mrs
Baked Penne Vodka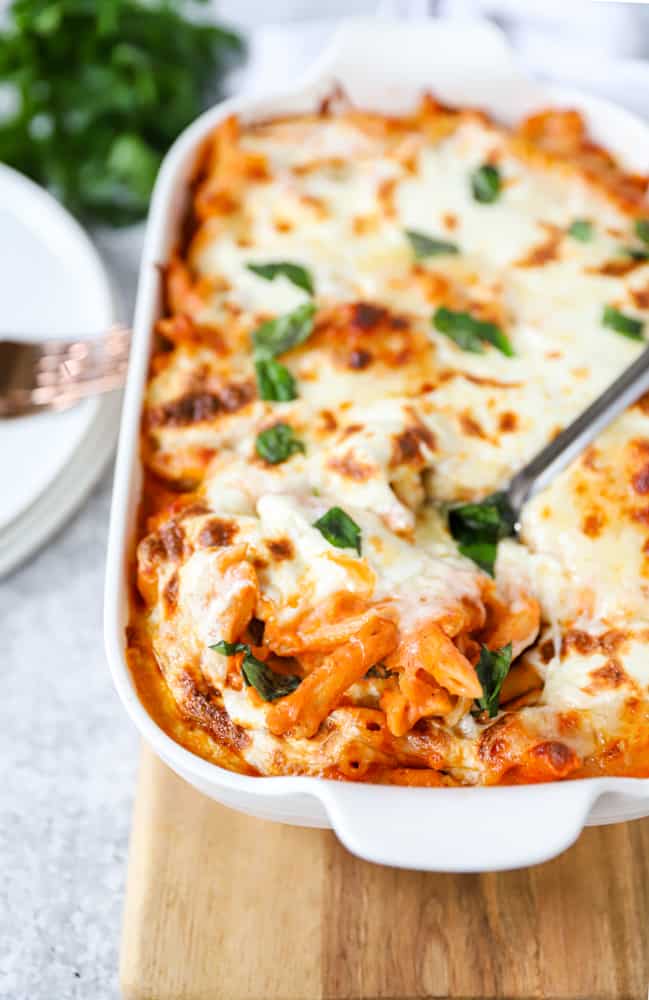 A plate of comfort food! Baked Penne Vodka is easy and quick, but is a satisfying dinner that's perfect for a gathering as well. Homemade vodka sauce and lots of Burrata cheese! From A Seasoned Greeting
Crock pot pork roast with cranberries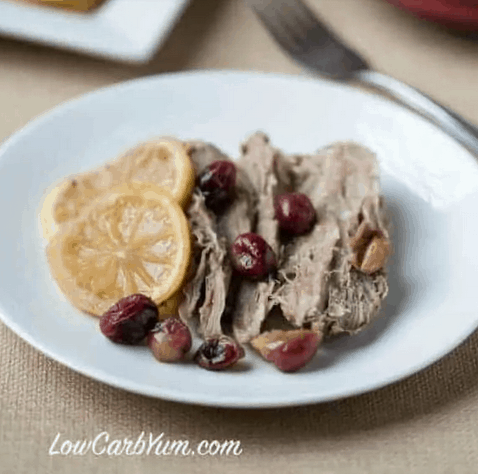 Tender and juicy Pork Roast slow cooked to perfection. The addition of cranberries make a festive meal for the holidays. From Low Carb Yum
Vegan Mushroom Wellington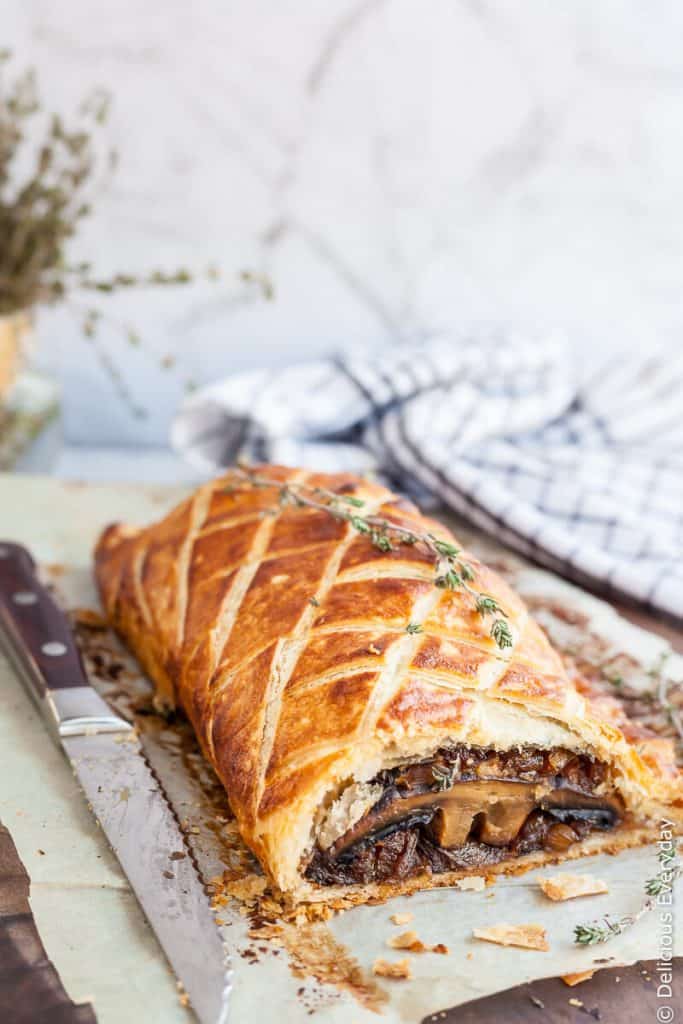 Juicy mushrooms are the star of the show in this delicious mushroom wellington. It's a fun, vegan-friendly twist on the classic beef wellington. From Delicious Everyday
Perfect Garlic Butter Prime Rib Roast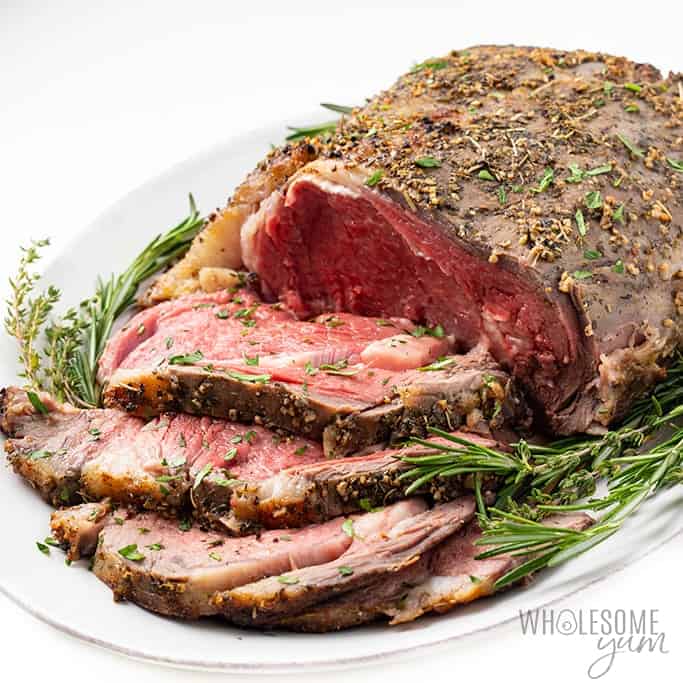 The ultimate guide to perfect prime rib roast! Includes how to cook prime rib (with cooking time per pound chart), my delicious garlic butter prime rib recipe, how much to serve, and more. From Wholesome Yum
Sherry Cream Sauce Ravioli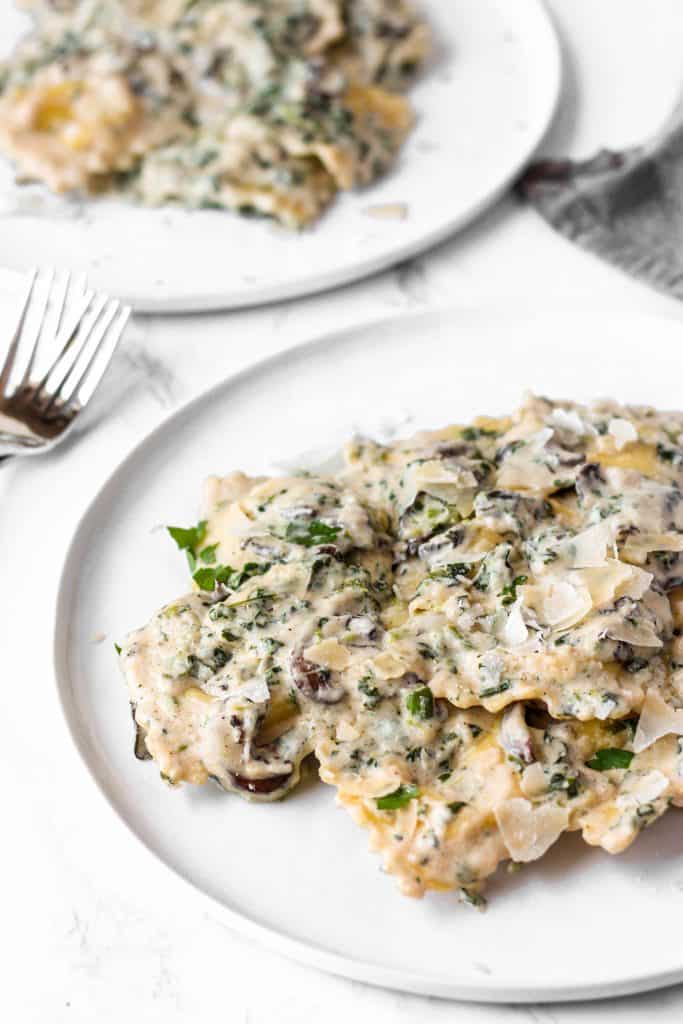 A rich sherry cream sauce over ravioli. The sauce is loaded with sauteed mushrooms and spinach for a filling and comforting meal! From A Seasoned Greeting
Easy Baked Salmon in Foil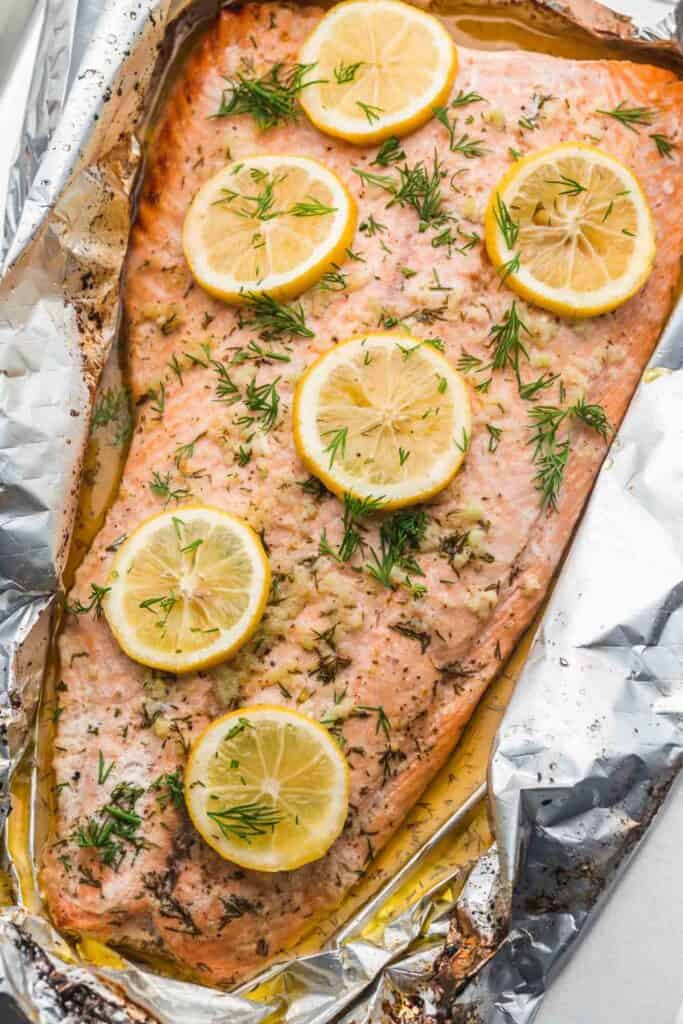 What a beautiful spread this would be on a Thanksgiving table! Pass on the turkey, and serve this gorgeous Baked Salmon! From Little Sunny Kitchen
Mexican Corn Chowder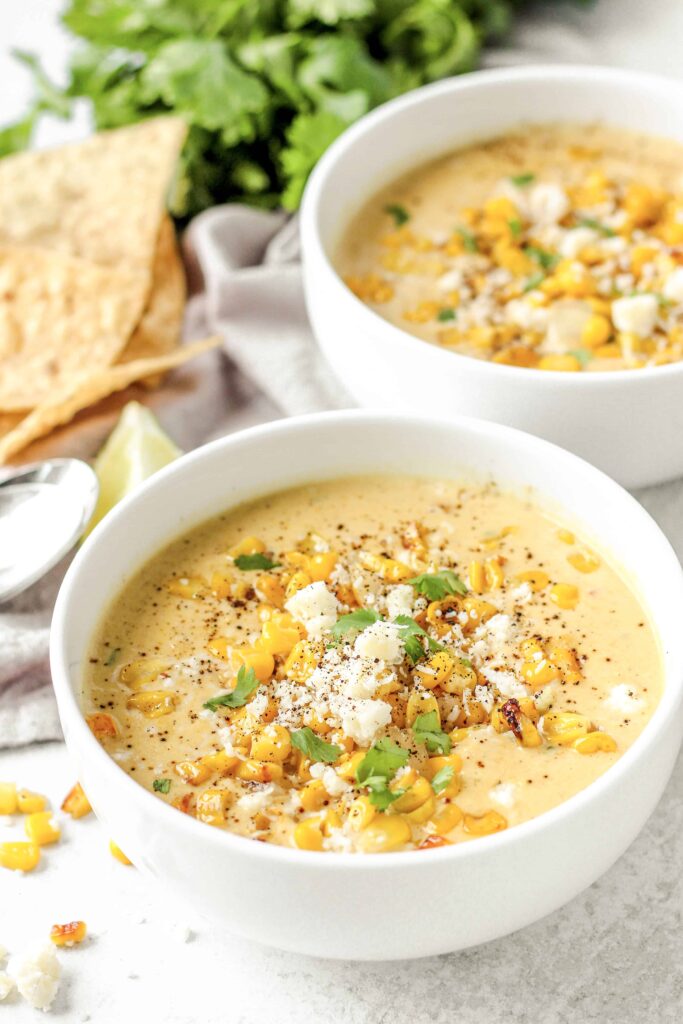 One of my favorite chowder recipes! This Mexican Corn Chowder is blended roasted corn with cheeses, cilantro, lime juice, and Cotija cheese. Great on it's own or serve with tortilla chips!
Whew, there you have it! Over 30 recipes of great dinner ideas for Thanksgiving if you're not cooking a turkey! Maybe you'll find a new tradition this year, and find something that makes it onto your Thanksgiving menu year after year.