I'm going to be honest with you, Thanksgiving isn't about the turkey.
For me, it's all about those sides.
I'd be perfectly happy with a plate full of sides, some stuffing, and a generous pouring of gravy. Maybe you're like me and want some epic sides for your Thanksgiving dinner table!
Well, you're in luck! I've teamed up with some of my food blogger friends to share with you some of our best recipes for dish dish recipes.
Which would you want to make first? Let me know!
Green Beans with Almonds and Lemon Zest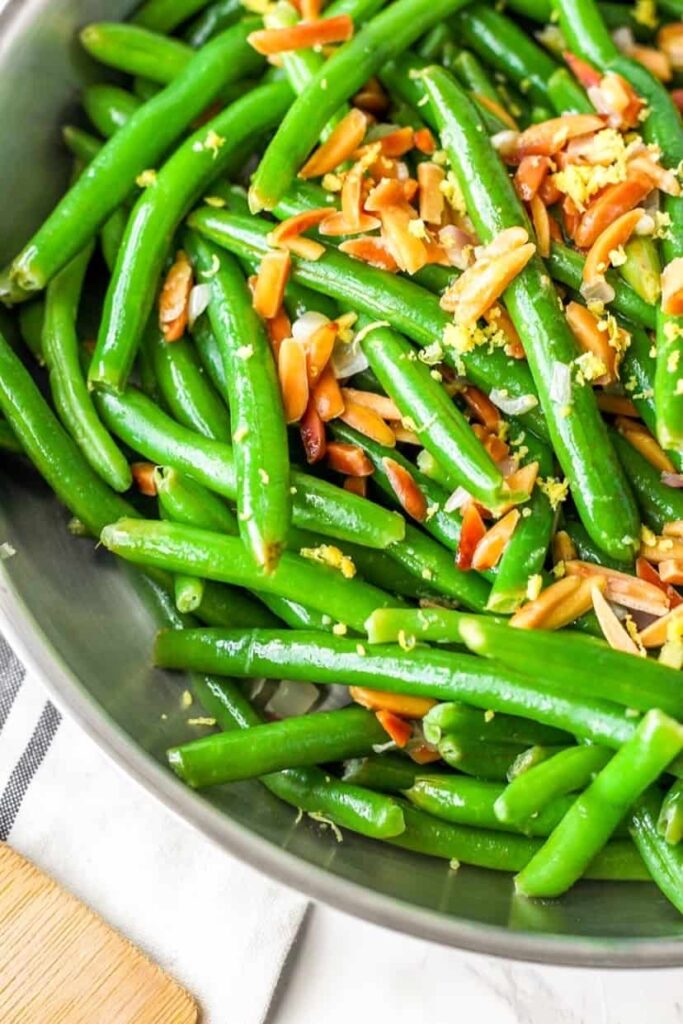 Add some color to your table with with these bright green beans! Topped with toasted almonds and lemon zest. Get the recipe here at A Seasoned Greeting.
Garlic Roasted Cabbage Steaks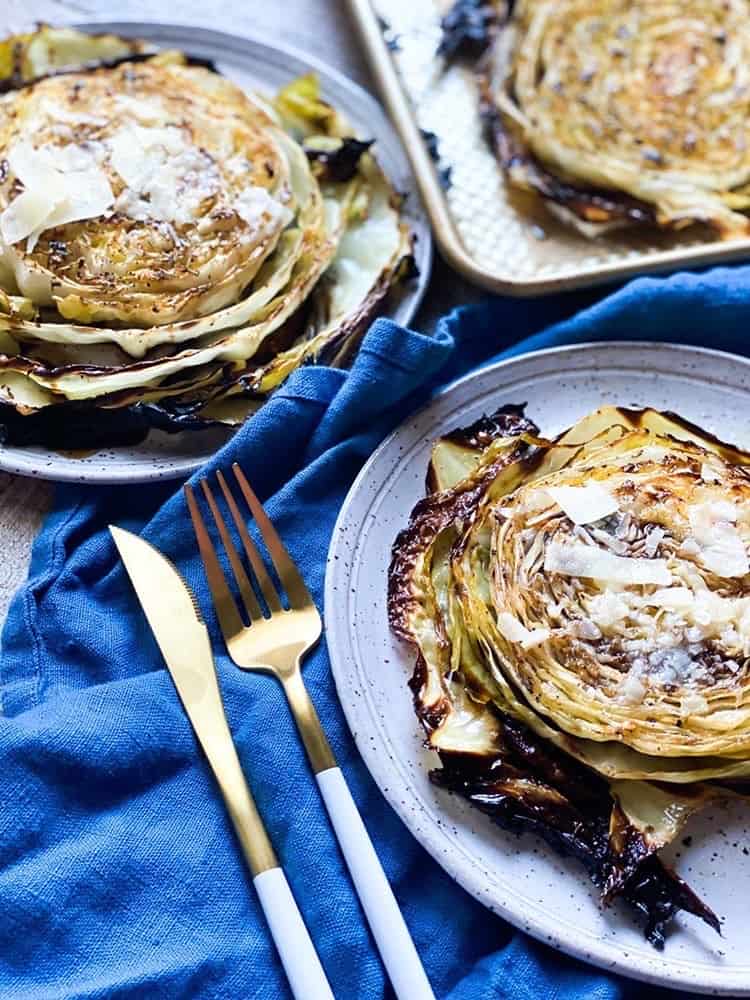 A vegetarians delight! These cabbage steaks are hearty, filling, and perfectly seasoned. Want to make these? Get the recipe here at Desocio in the Kitchen.
Tahini Dressed Delicata Squash with Caramelized Onions and Golden Raisins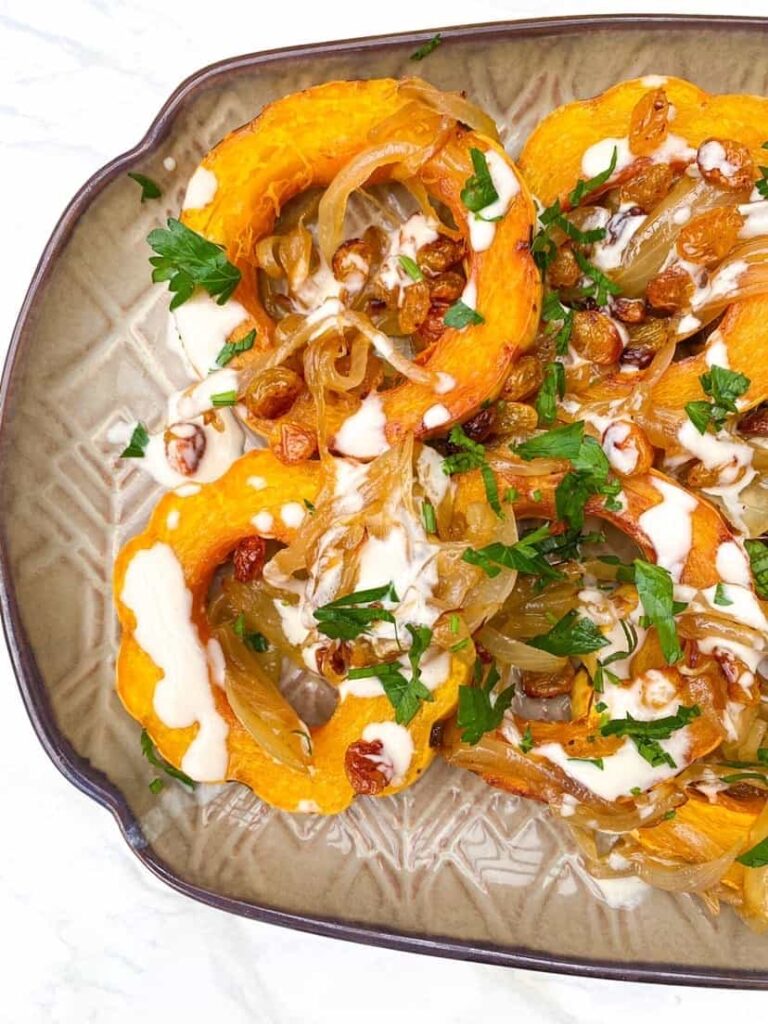 A flavorful side dish to add to your spread! Tahini dressing pairs with the delicata squash and the onions add the perfect finish. Get the recipe here at hungrily homemade.
Maple Bourbon Glazed Carrots and Pears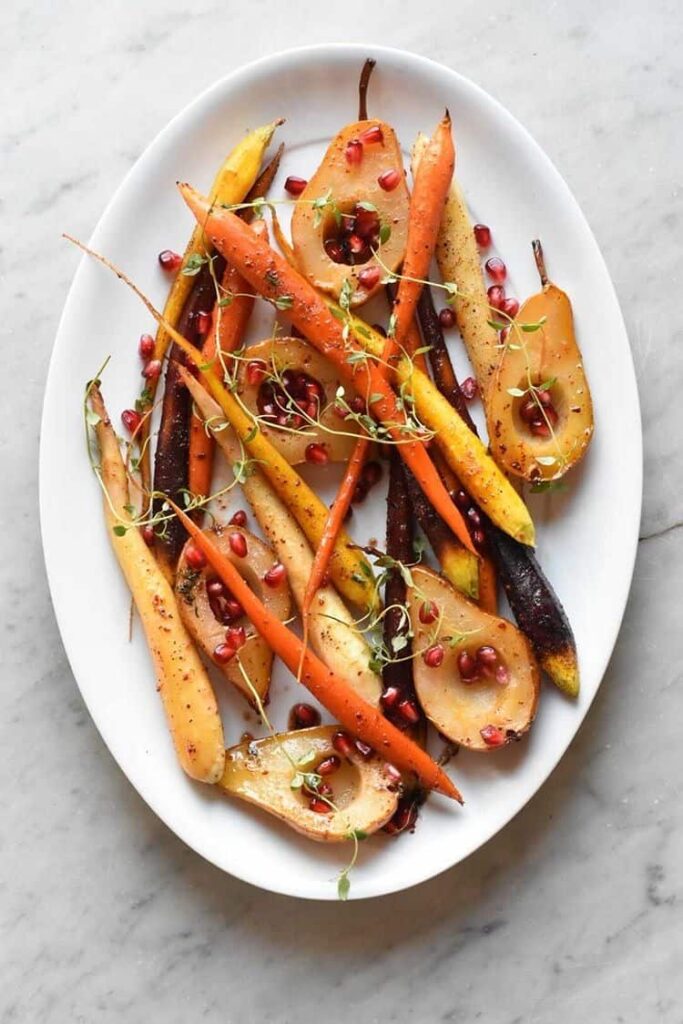 Impress everyone this Thanksgiving with this gorgeous platter of carrots and pears. You had me at bourbon. Get the recipe here at The Perks of Being Us.
Healthy Baked Keto Chive Carrot Fritters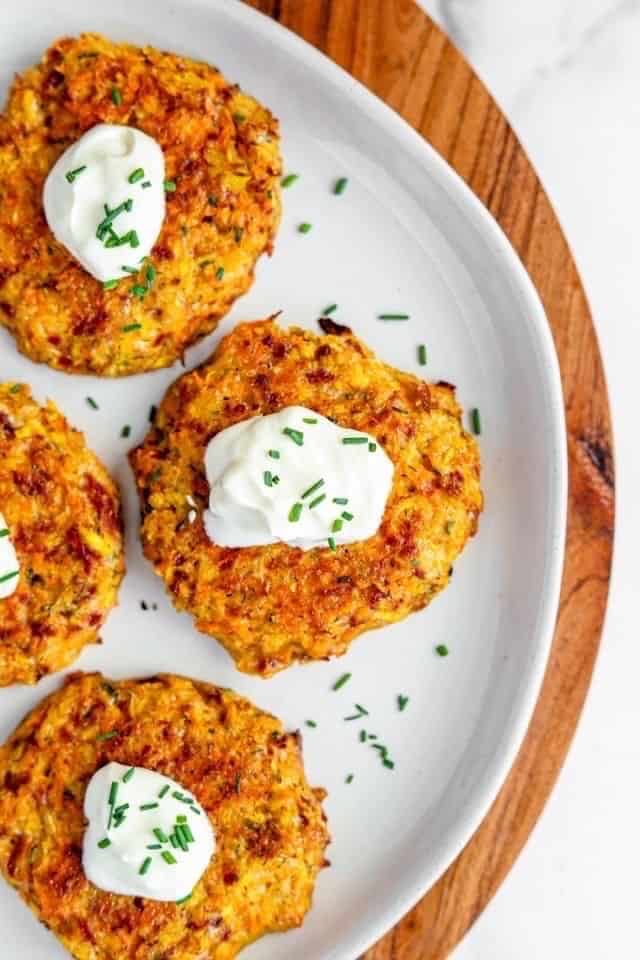 A fun spin on carrots! Don't serve sliced carrots, make carrot fritters! Top with chives and a dollop of sour cream! Get the recipe here at Honest Grub Honest Foodie.
Texas Creamed Corn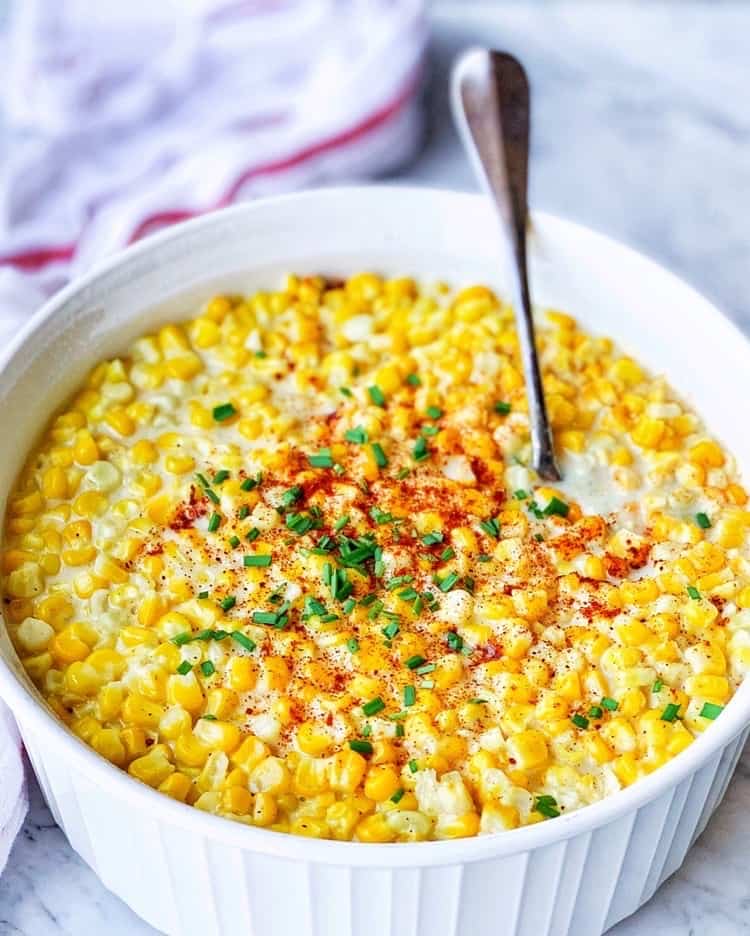 Creamy, cheesy, and everything you want in a creamed corn. Get the recipe here at Michelle Sips and Savors!
Garlic Roasted Hasselback Butternut Squash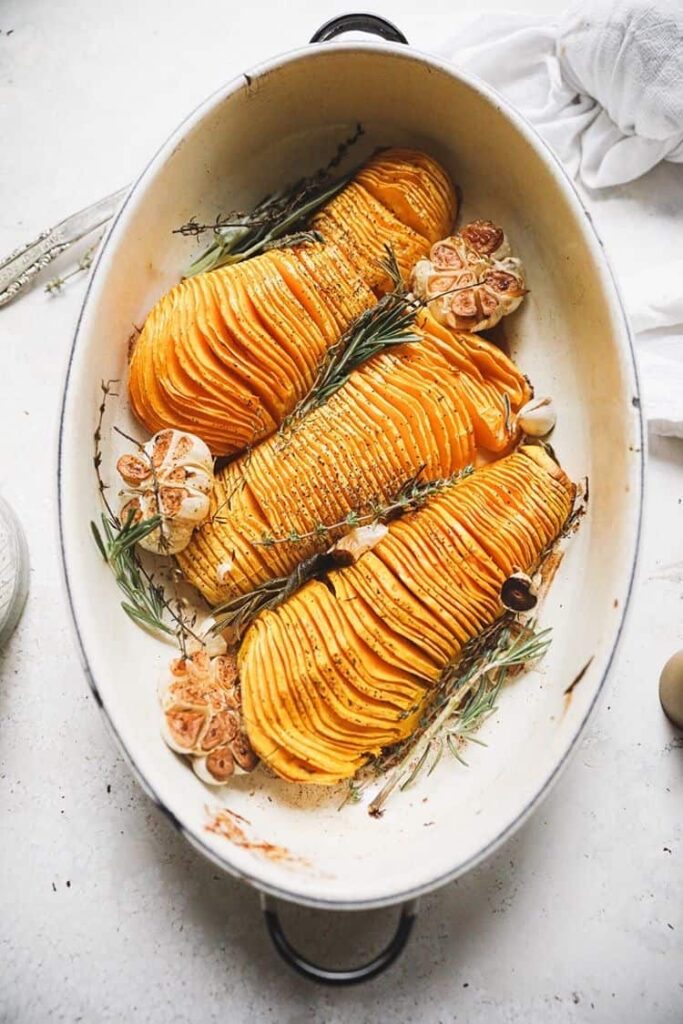 This is a show-stopping side dish, am I right? This is what you make when you want to drop your dish on the table and have everyone stare in awe. Get all the details here on how to make these at White Kitchen Red Wine.
Brussels Sprouts with Breadcrumbs and Yogurt Sauce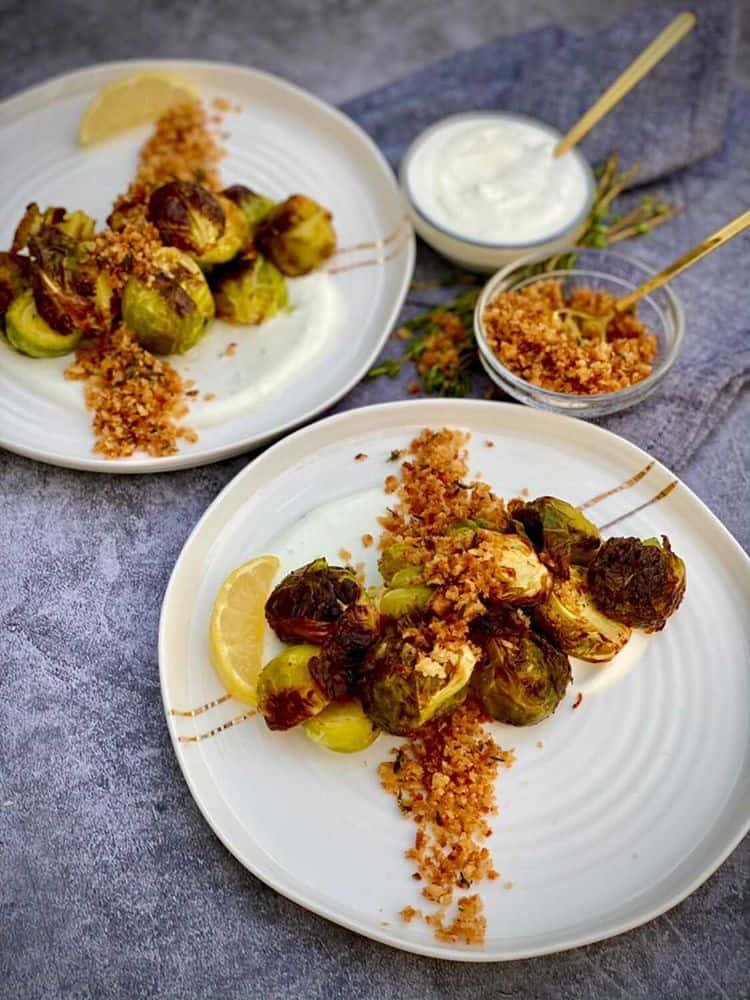 No boring Brussels Sprouts here! These are air fryed crispy and served with a yogurt sauce! Get the recipe here at Hapa Homecooking.