The Holiday's are upon us, and that means the Holiday cookie baking is in full swing!
Maybe you're a sugar cookie person, a sprinkle cookie, or a chocolate chip cookie lover. But for me, there's no cookie more synonymous with Christmas than the Gingerbread cookie.
You've probably heard of the also popular gingersnaps and molasses cookies. So what's the difference between gingerbread, gingersnap, and molasses cookies?
Let's talk about it!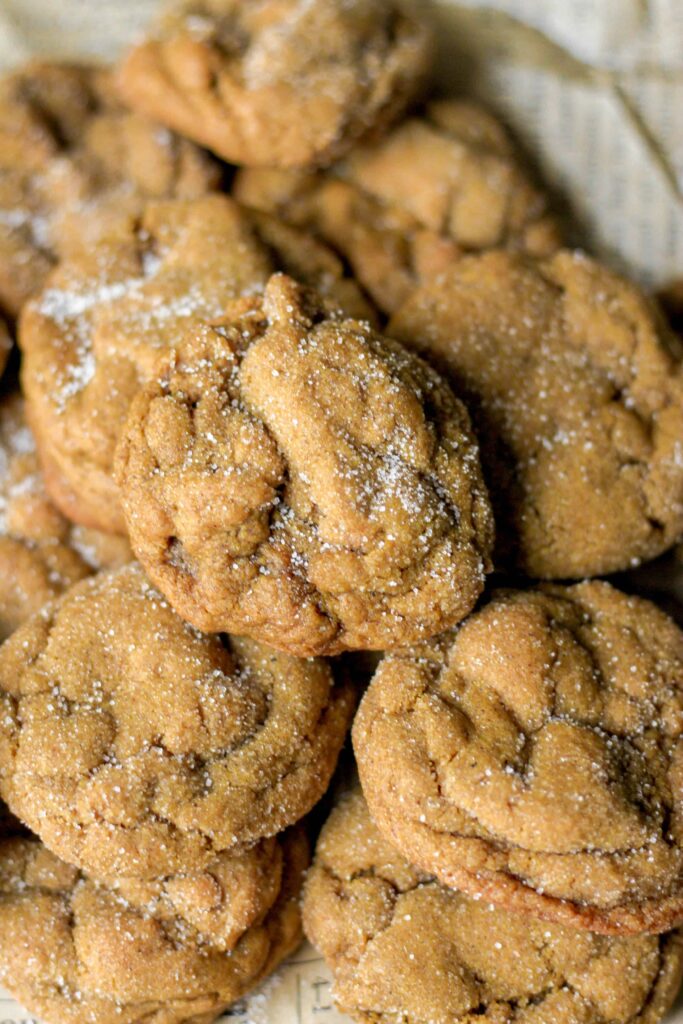 Gingerbread vs gingersnap vs molasses cookies
Three delicious perfectly spiced Christmas cookies, but unique in their own ways! Let's look at what makes these three similar in that they all contain molasses and ginger, but let's look at them more closely to see what makes these cookies different.
The common ingredients you'll want to have in your pantry are: ground ginger, cinnamon, molasses, nutmeg, and cloves!
Molasses Cookies
These by far are my favorite, so I'll write about them first.
The unique thing about molasses cookies is that they should be chewy. Oh yes, soft and chewy is the way to go here. These should also have the addition of cloves which really ads a deep rich spice flavor to these.
These don't necessarily have to contain more molasses than a gingersnap or gingerbread, but their difference is in the fact that they are soft, chewy, and a spice-forward flavor.
Want to make some? Here is a collection of Molasses Cookie recipes!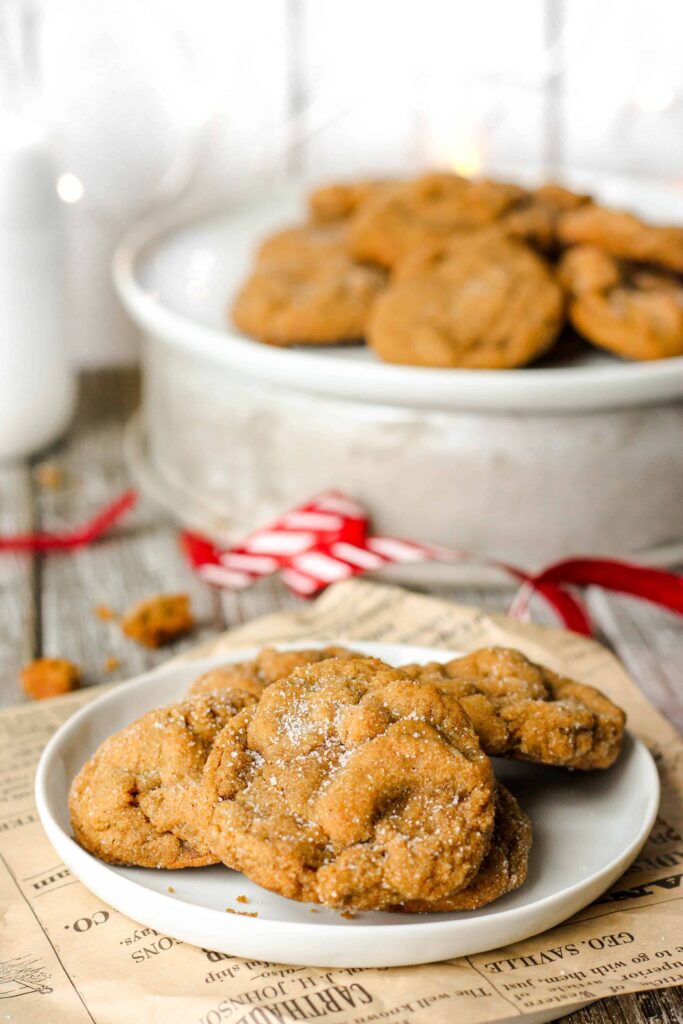 Enjoy the flavors of the Fall any time of the year with these! Super chewy, it's impossible to eat just one! Get the recipe for these Chewy Molasses Cookies here at A Seasoned Greeting.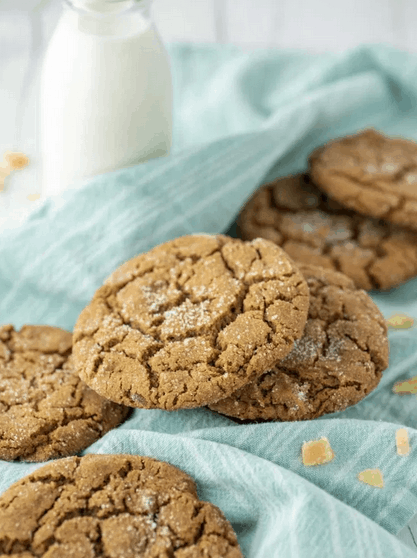 Loaded with ground ginger, candied ginger and a pinch of cayenne pepper, these ginger cookies are soft and chewy and might just be the best ginger cookie out there. Visit Chisel and Fork for this ginger cookie recipe.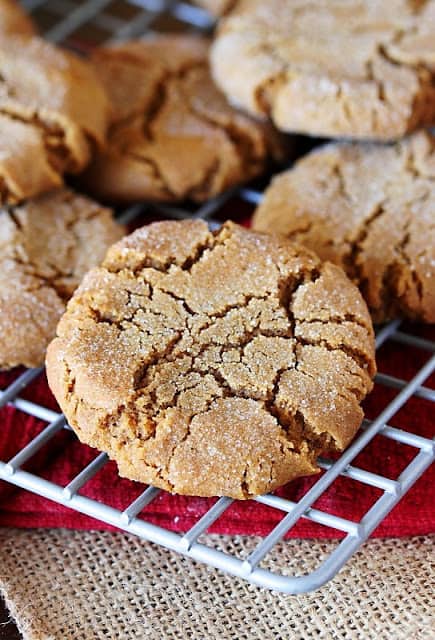 Who needs those ginger snaps from a box when you can whip up your very own ginger & molasses beauties at home? Get this recipe by visiting The Kitchen is my Playground blog.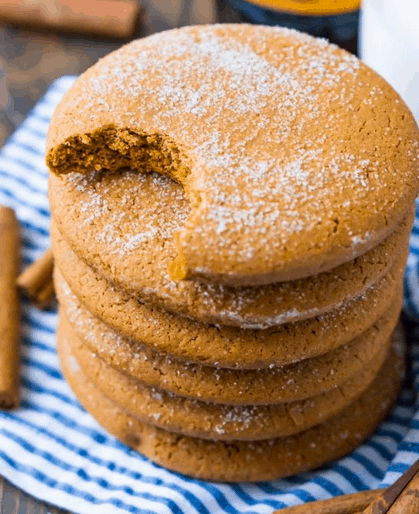 These soft Molasses Cookies are a simple and old-fashioned dessert recipe made with thick molasses, spices, and sugar. A classic cookies recipe that's actually dairy-free! Get the recipe here at Sugar and Soul blog.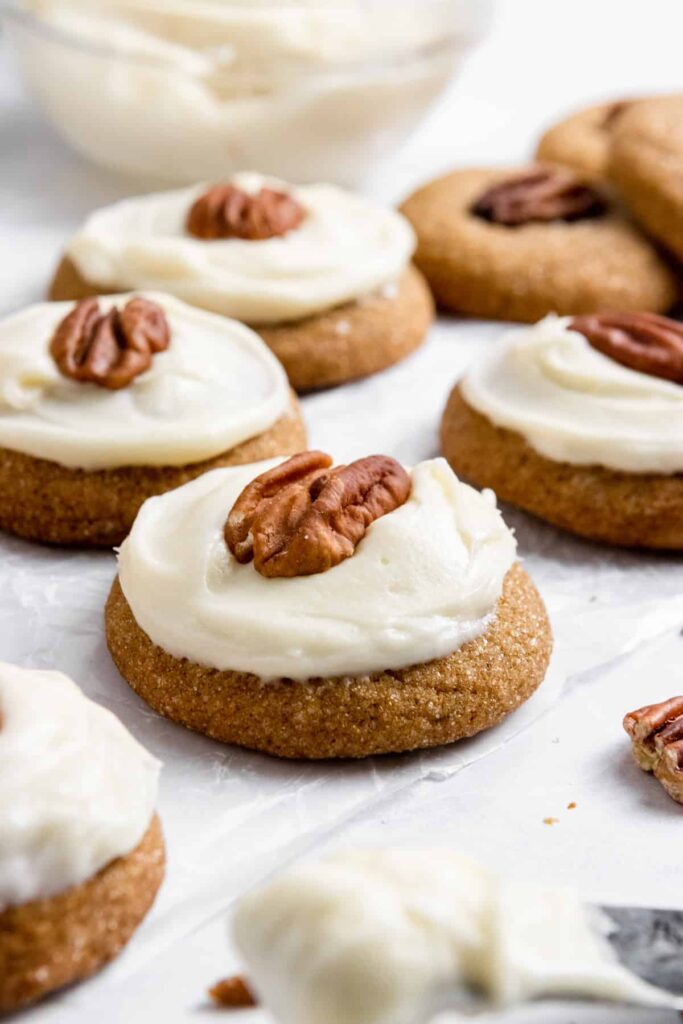 Simple, chewy and deliciously soft molasses cookies with a touch of pumpkin pie spice to make them out of this world! These Pumpkin Spice Cookies with Maple Cream cheese frosting are the perfect balance out all the fall flavors. Get the details on these cookies at Lemon and Zest!
Gingersnaps
So we've talked chewy cookies, now let's talk crunchy.
It gives it away right in it's name…the Gingersnap is a crunchy crispy cookie! You might not see cloves in a gingersnap, and a slightly longer baking time is what makes these unique. If you love a crunchy cookie, the gingersnap is your Holiday cookie!
Want to make some? Check out this collection of Gingersnap recipes!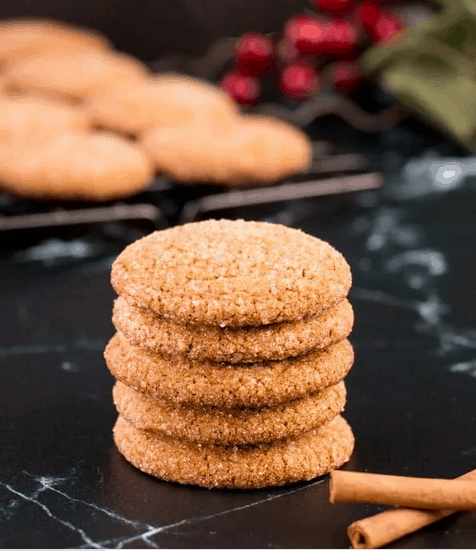 These sparkling ginger snap cookies are crispy on the outside, chewy in the center, and packed with a sweet-spicy flavor. They take only 15 minutes to make and there is no chilling required. Little Sweet Baker blog has this recipe!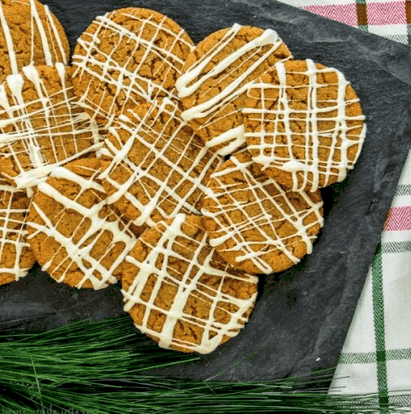 Spicy Gingersnap Cookies made with warm spices, and molasses, are drizzled with white chocolate to make soft, chewy gingersnap cookies for Christmas! Visit Homemade Interest for the full recipe.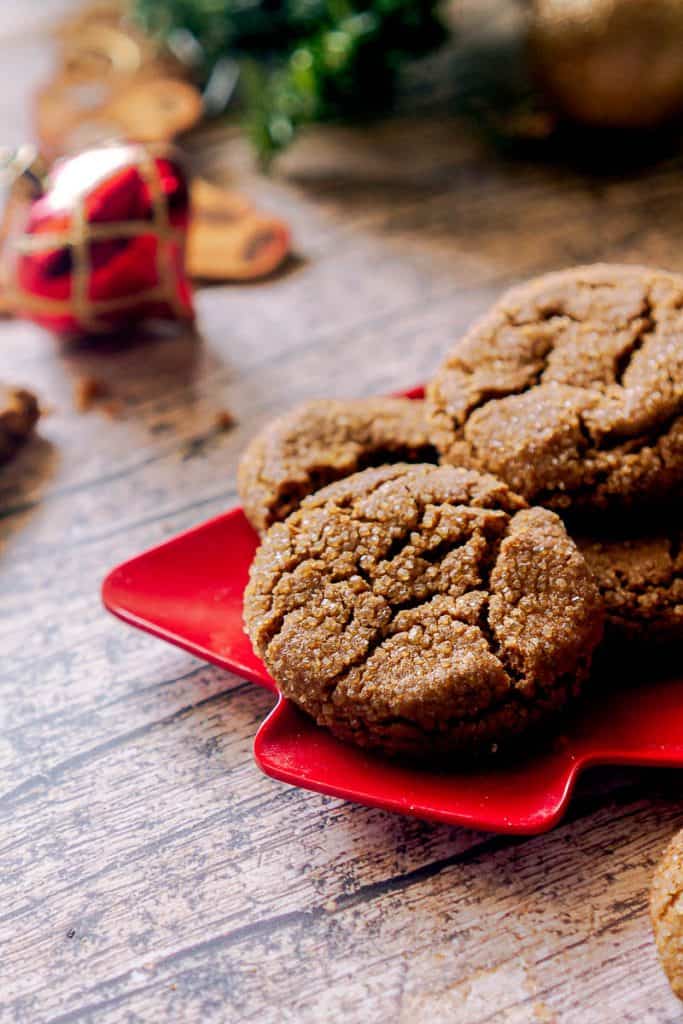 These cookies put the 'snap' in gingersnap! Not only are they full of spicy ginger flavor and warm spices, but they've also got plenty of that classic, true gingersnap crispness with a chewy middle. Go to Sweet Tea and Thyme blog for the recipe.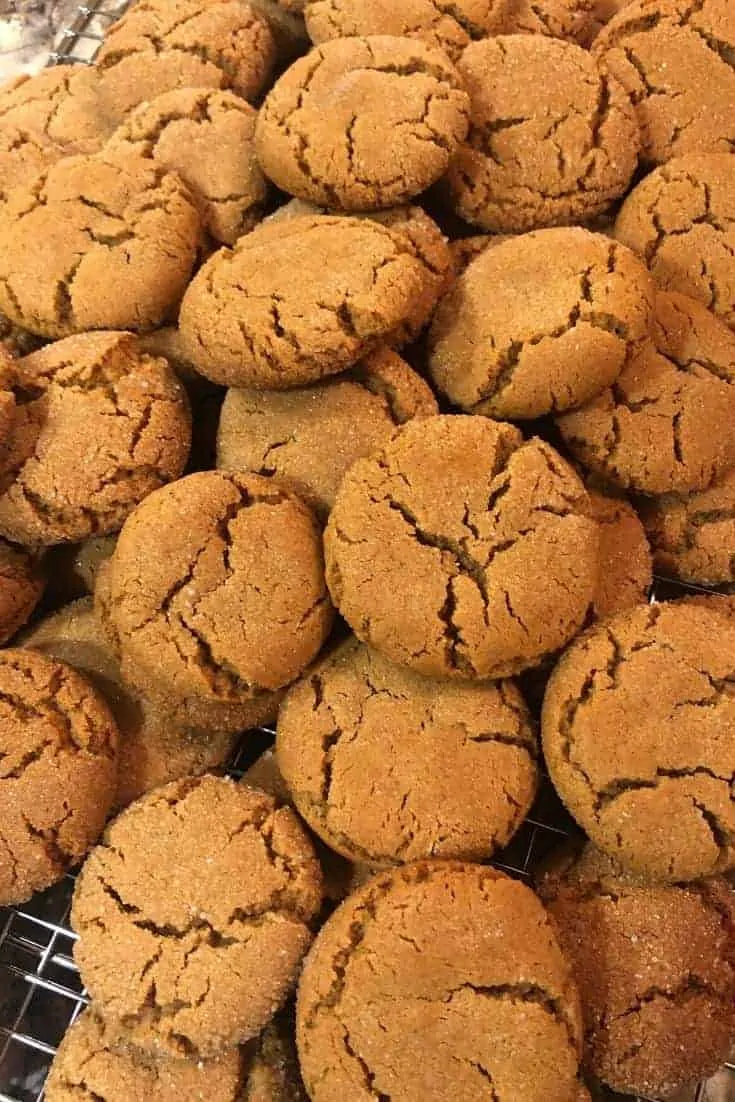 I love baking batches of Grandma's Old Fashioned Ginger Snap Cookies. Her recipe makes spicy and crunchy treats! This Farm Girl Cooks has this gingersnap recipe!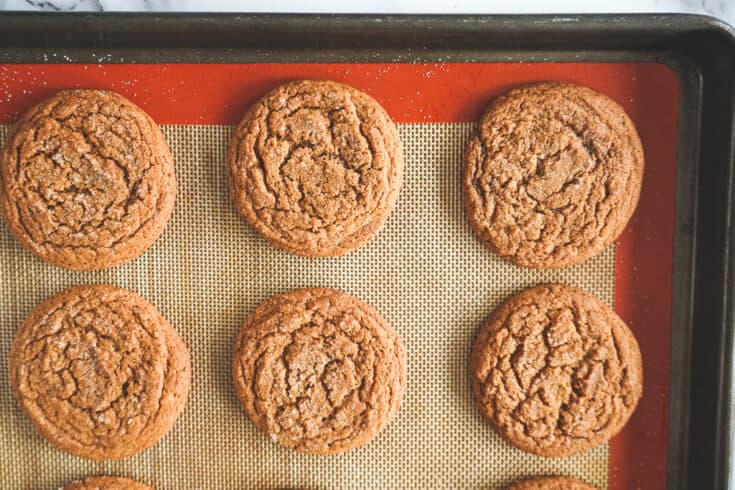 Just like Grandma used to make! These gingersnap cookies are crispy and chewy, sweet and spicy all at once. Recipe from Crave the Good blog.
Gingerbread
Ok, we've made it to the Christmas classic…gingerbread!
Now, gingerbread can be a little bit of a blend between the gingersnap and the chewy molasses. They are a firm cookie, not necessarily crunchy, but they have a firmness to them where you wouldn't describe a gingerbread as chewy.
A bit more flour is used in these, and typically rolled then cut into shapes. While molasses cookies and gingersnaps are rolled into dough balls and then baked, gingerbread is rolled flat then use cookie cutters to cut your desired shape.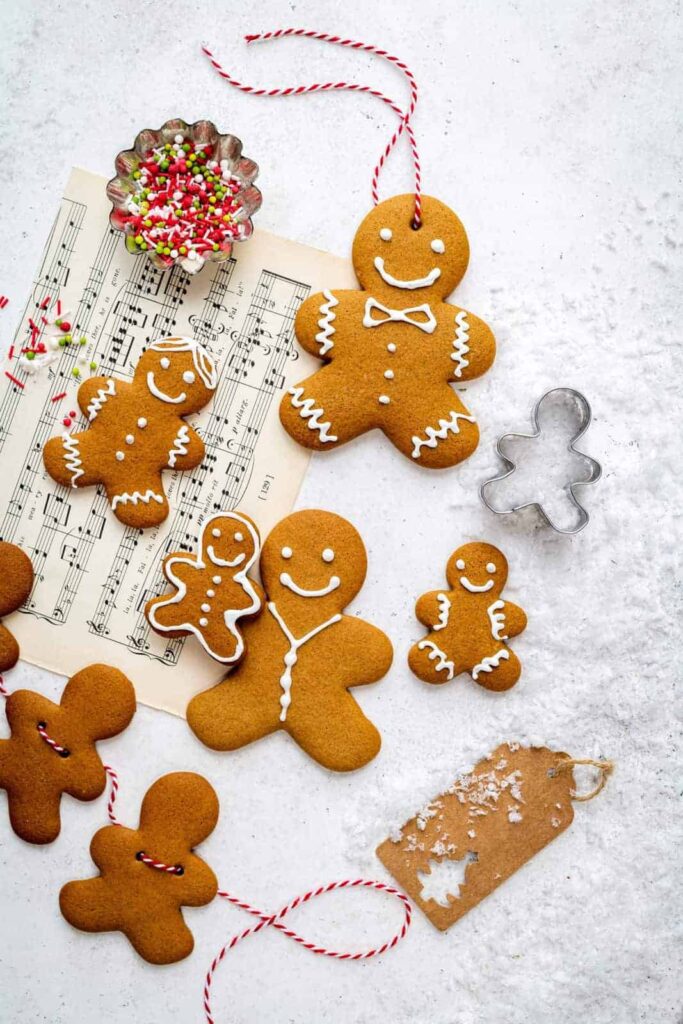 This Gingerbread Cookie recipe is foolproof and SO easy to make. Use this recipe for making gingerbread men, tree decorations or a cookie wreath. Get the recipe at Super Golden Bakes.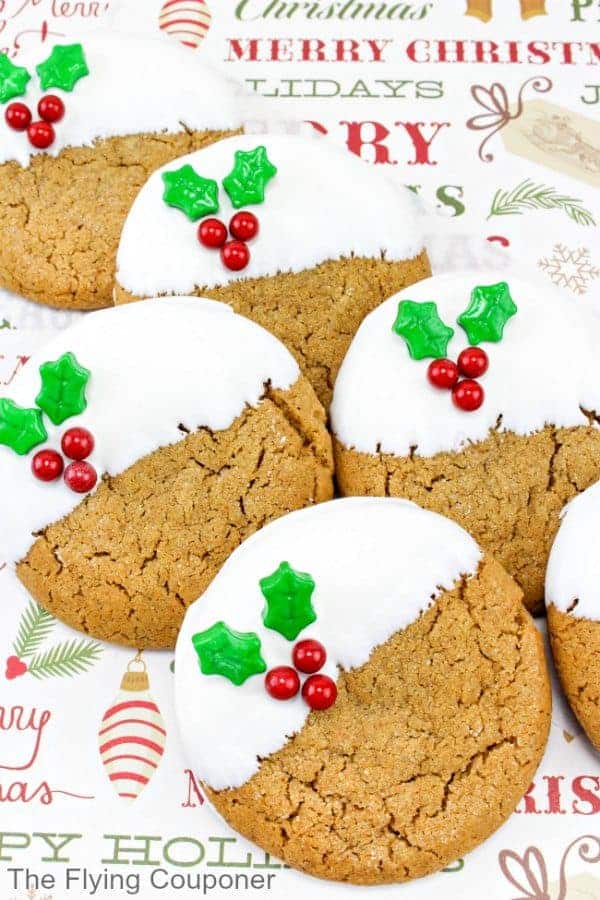 Whether you want to bake these gingerbread cookies to give away to family and friends or you want to bake them for your Christmas dinner. They are so easy to make and are loaded with tasty ginger. Visit The Flying Couponer for the recipe details.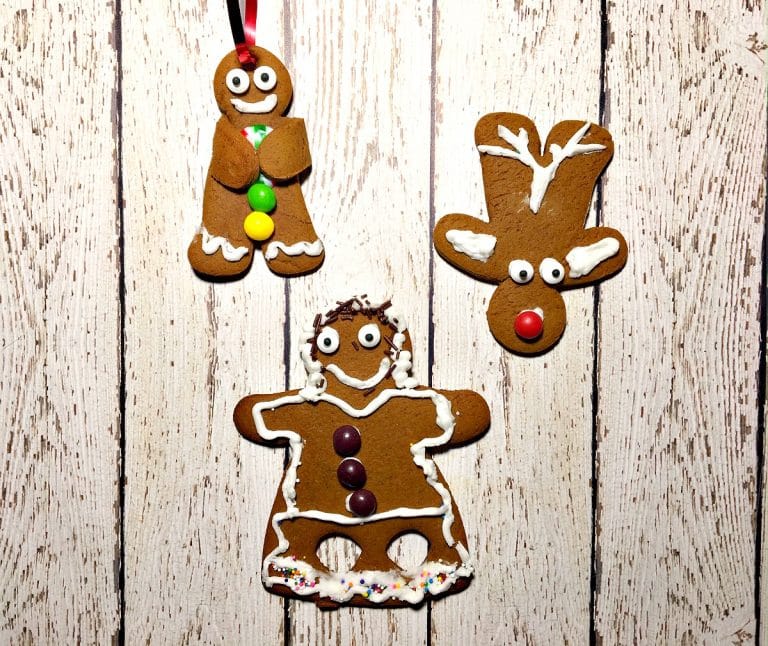 These No Chill gingerbread cookies require no chilling – just roll, cut and bake! This is an easy gingerbread cookie recipe that's the ideal gingerbread man recipe for preschoolers, younger kids or when you have limited time because there is no waiting around for cookie dough to chill! Recipe from Food Meanderings.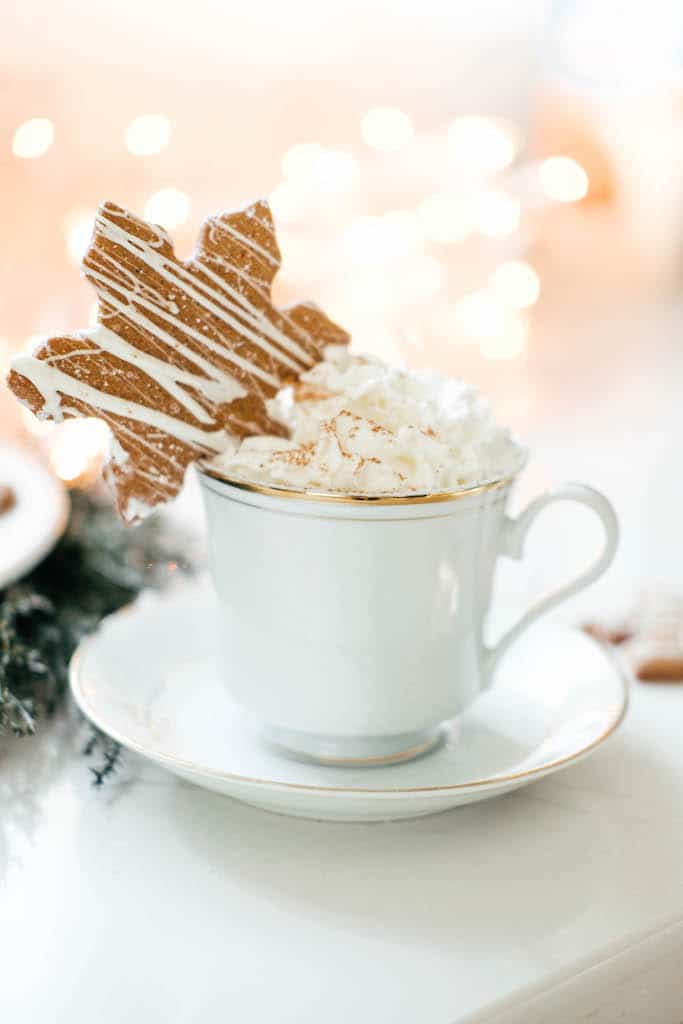 Spicy and unique take on the traditional molasses cookie! Black Pepper Gingerbread Cookies with white chocolate drizzle are a modern update to your favorite Christmas cookie. Visit White Kitchen Red Wine for the recipe.
Gingerbread gets an adult upgrade! Sweet gingerbread spice with just a hint of warming bourbon and sweet bourbon buttercream frosting. Hunger Thirst Play blog has the recipe!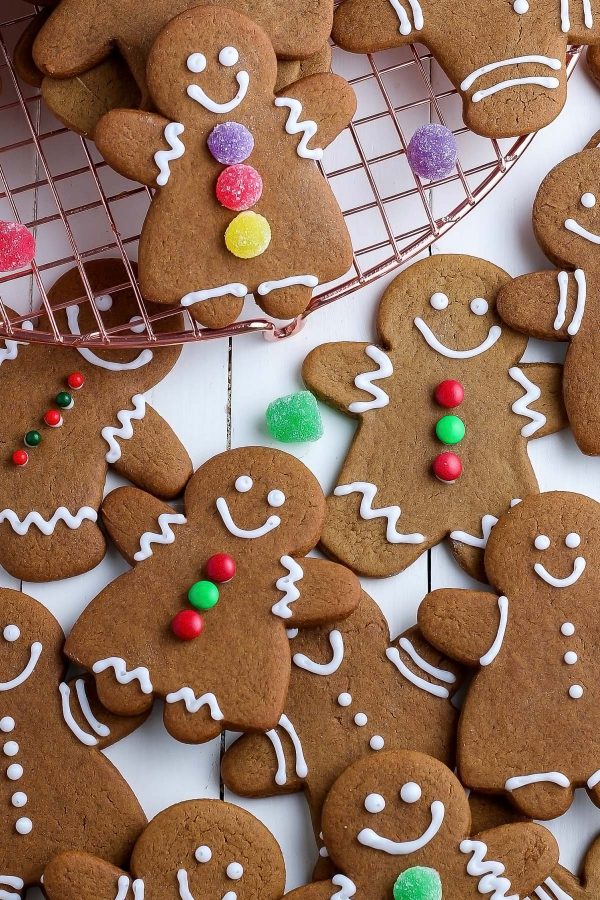 It's Christmas cookie time! The holidays wouldn't be the same without these Soft Gingerbread Cookies. Decorating gingerbread cookies are a yearly tradition that the entire family loves. Go to Food Folks and Fun to grab the recipe.
And, if you're looking from some gluten free options, check these out!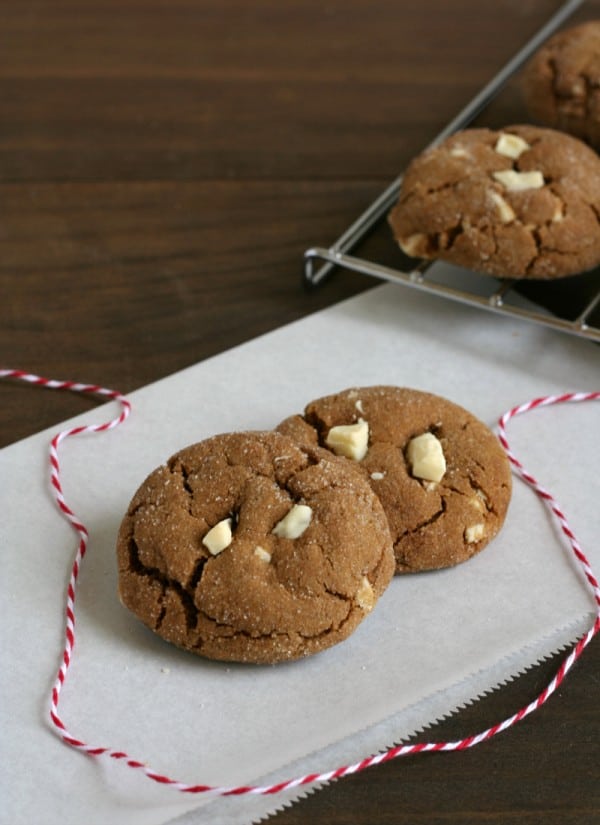 Perfect for holiday gift-giving, these gluten-free white chocolate gingerbread cookies are pretty and delicious! I love packaging these up in cute containers for Christmas gifts. These will soon become your favorite gluten-free gingerbread cookies because of the addition of white chocolate! My Gluten Free Kitchen has the recipe.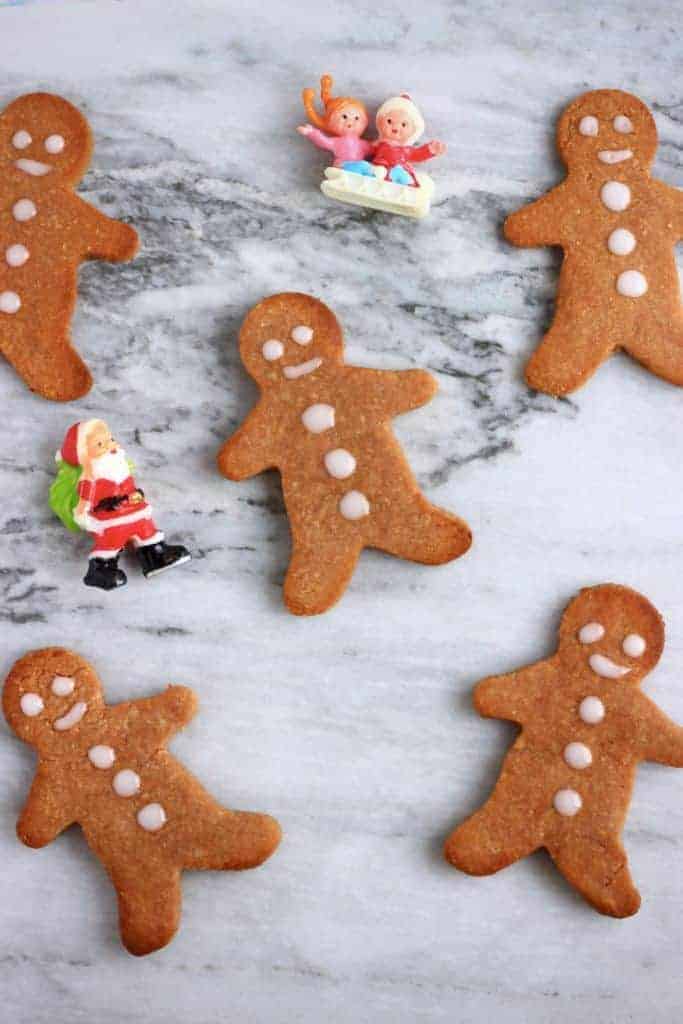 These Gluten-Free Vegan Gingerbread Cookies are crispy yet chewy, fragrantly spiced and super easy to make! They're also refined sugar free. Check out the recipe at Rhians Recipes.
Summary
So there we have it! 3 ginger cookies, with some similarities but also very unique in their own way!
So, which should you make for a Holiday party or for your Christmas cookies?
If you want a spice forward chewy cookie, go with the Molasses Cookie, and make sure the recipe has cloves in it.
A crunchy hard cookie? Go with the Gingersnap!
And, if you're looking from something that just shouts "Christmas!" go with Gingerbread, cut into gingerbread people and decorate!
Can't get enough gingerbread? I've got a bonus recipe for you! My Gingerbread Brownies are the perfect combination of gingerbread spices with a super fudgy brownie. A fun new treat for a Holiday dessert!