Whether you're keeping an eye on your grocery budget or need to omit the eggs for dietary reasons, I've compiled this roundup of over 20 dessert recipes that are all EGG FREE!
That's right, all of these delicious dessert treats are eggless. From no bake cheesecakes, to cookies, blondies, brownies and pies…there's a little something for everyone!
No Bake Chocolate Cheesecake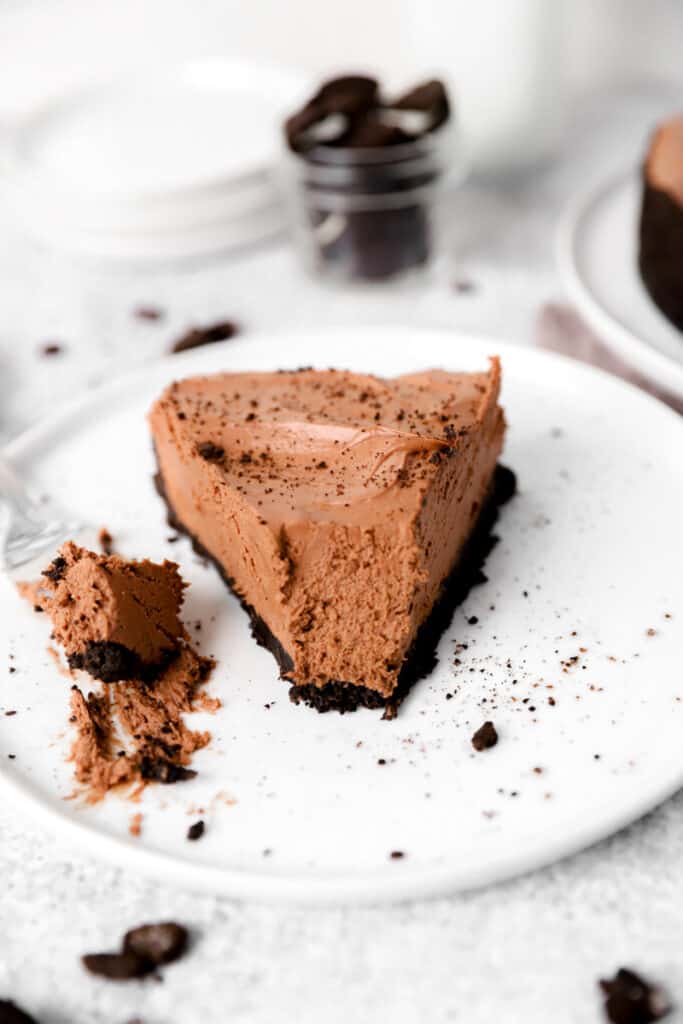 I'll kick off this roundup with my absolute favorite no bake dessert…my No Bake Chocolate Cheesecake! Made with dark chocolate and an espresso Oreo crust, and of course totally eggless!
No Bake Coconut Cheesecake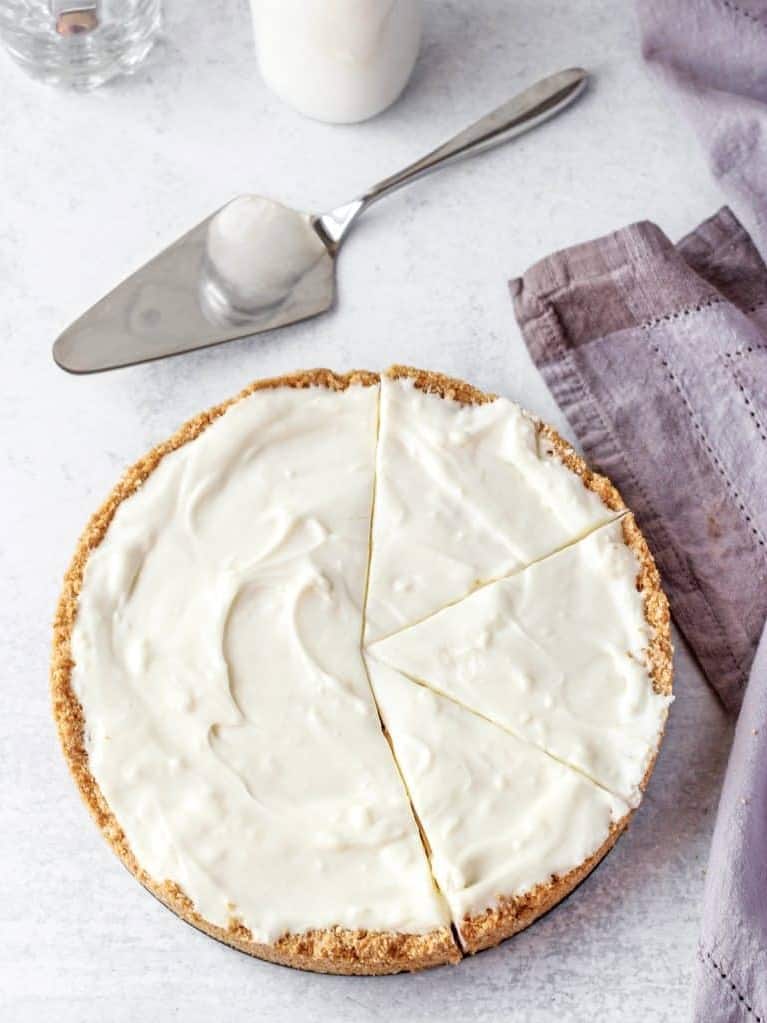 My No Bake Coconut Cheesecake is perfect if you love the flavor of coconut, but not a fan of the texture! The crust is made with crushed toasted coconut and the cheesecake is velvety smooth with coconut milk and coconut extract.
Cookie Dough Bites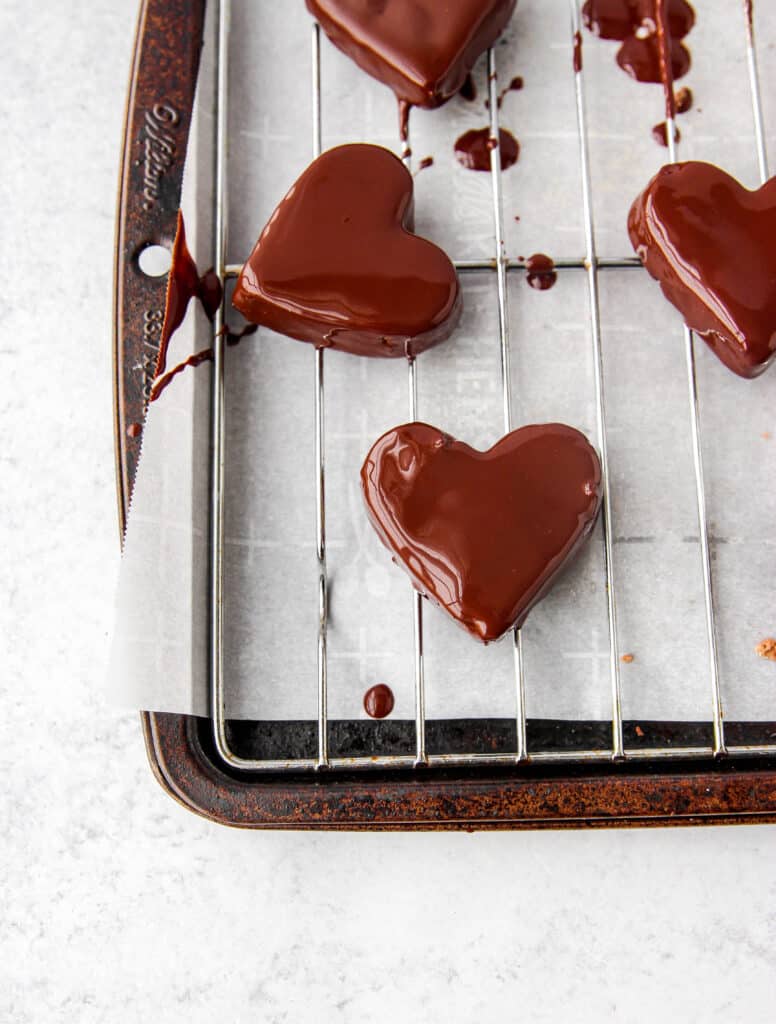 Chocolate covered cookie dough bites are a delicious and safe way to enjoy all the irresistible flavor of cookie dough! These are egg-free, no bake, and made with heat treated flour so you can indulge in bite after bite!
Granny Smith Apple Pie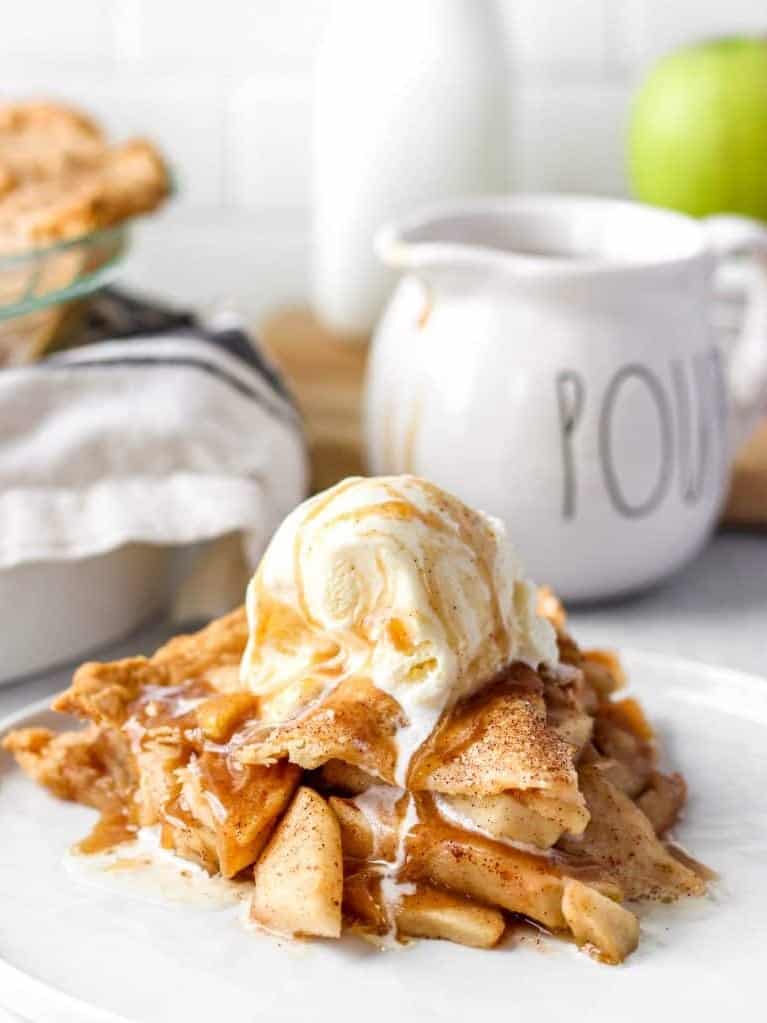 Thin sliced apples apple pie is bound to be your new go-to apple pie any time of the year. Perfectly spiced and loaded high with Granny Smith apples. Skip the egg wash and instead brush the top crust with milk for a golden brown finish.
Eggless Brownies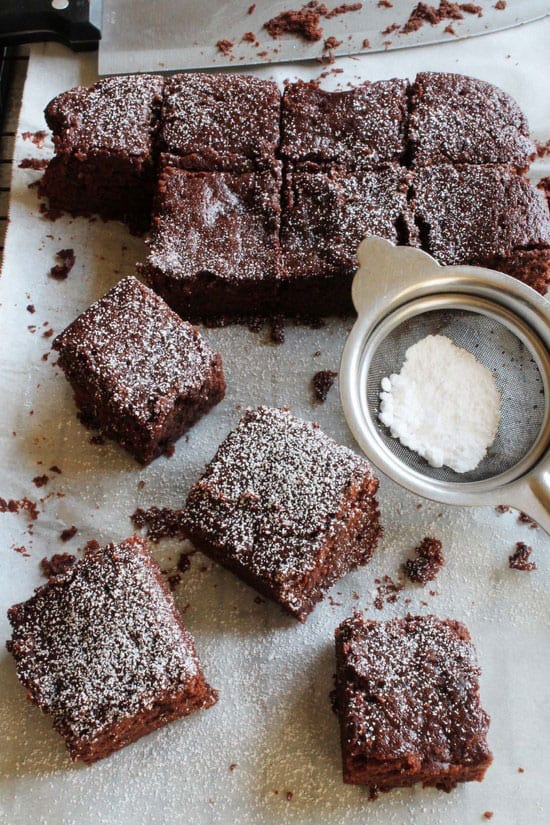 Get all the rich chocolate flavor of a brownie, but no eggs needed! Make these Eggless Brownies when that next chocolate craving hits. Recipe from Spice Up The Curry
Eggless Chocolate Mousse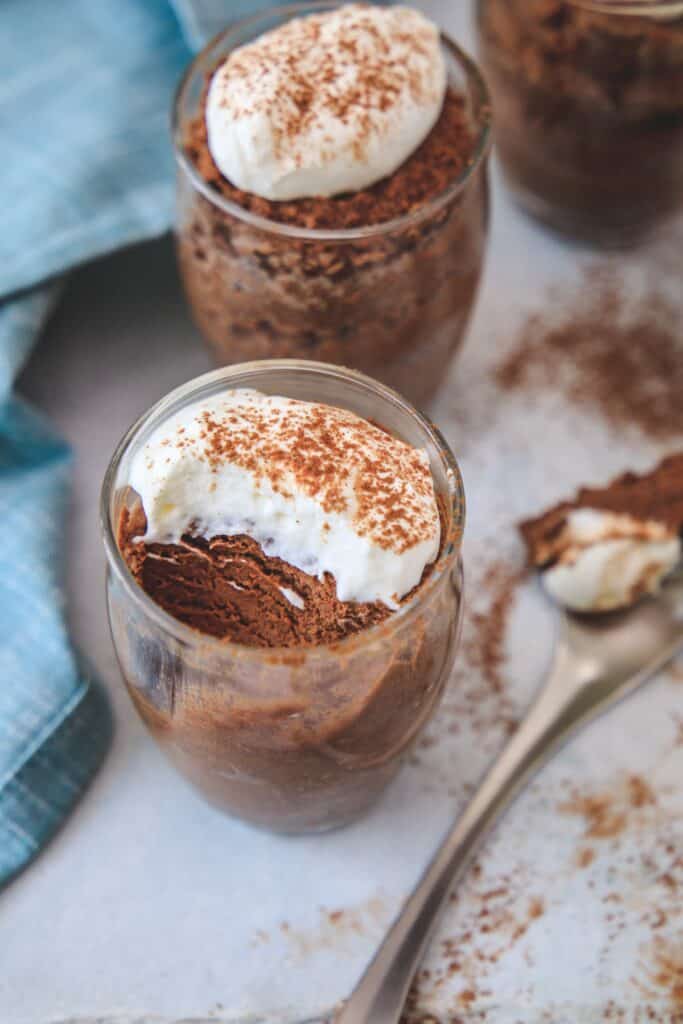 Can you believe this…a mousse with no eggs?!  Decadently creamy, light and pillowy, and indulgently chocolaty. This is perfect for chocolate lovers! Recipe from Spice up the Curry
Vegan Blondies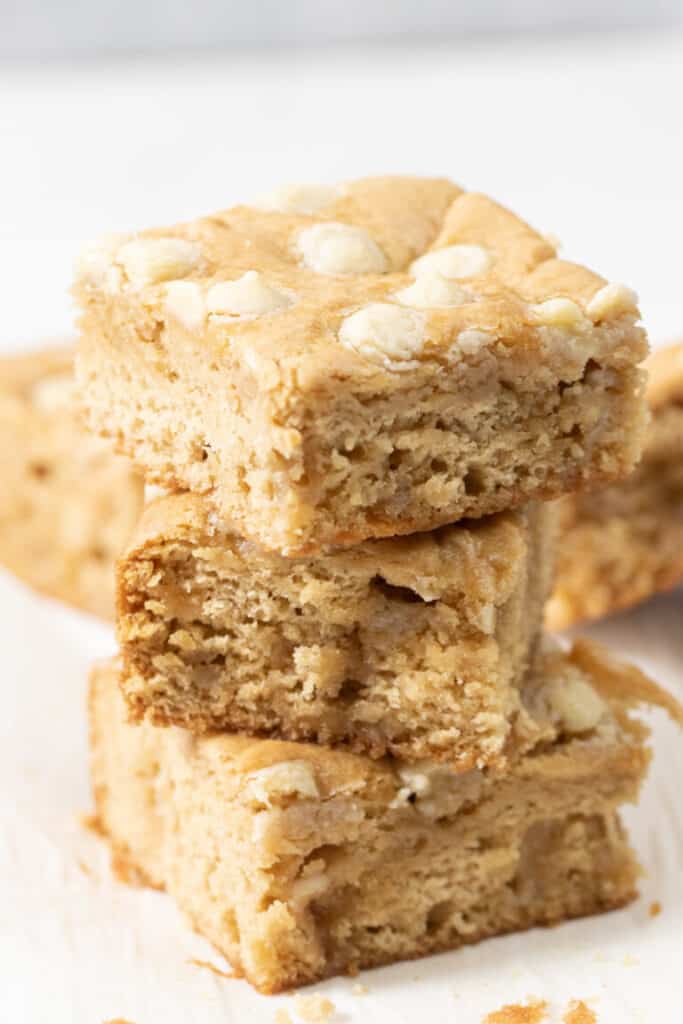 These Vegan Blondies are so tender and delicious yet so easy to make. Just simple ingredients and they're ready in just over 30 minutes. Recipe from Zardy Plants
Classic Panna Cotta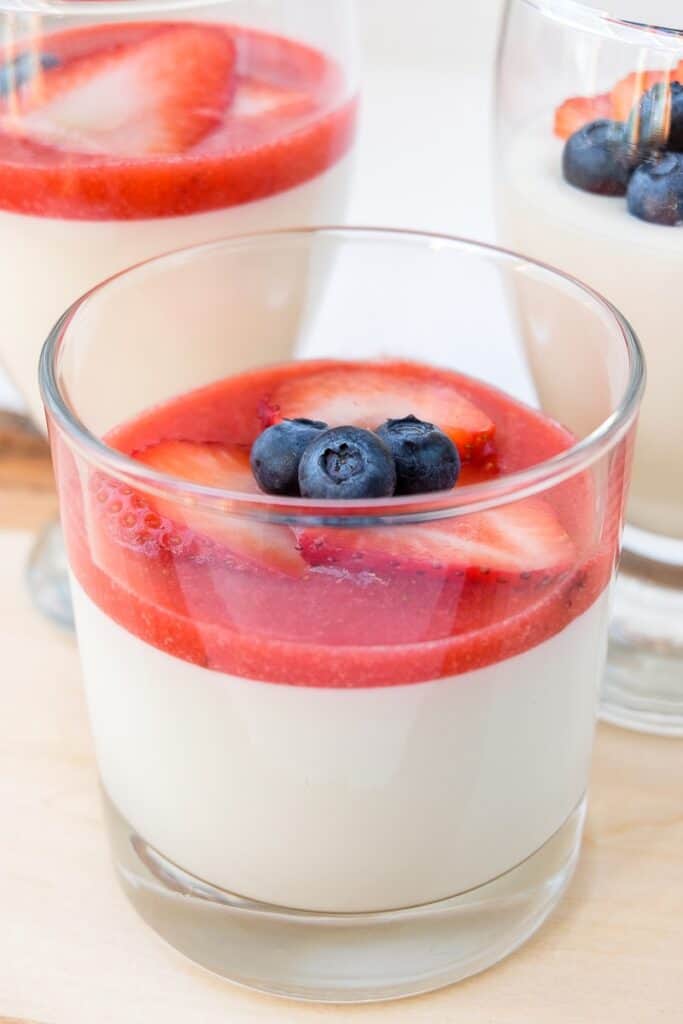 Classic Panna Cotta is a delicious and easy-to-make dessert recipe that never disappoints. It's made with just a few ingredients and you can top it with a tasty berry coulis or other topping of your choice. Recipe from Recipes from Europe
No Bake Blueberry Cheesecake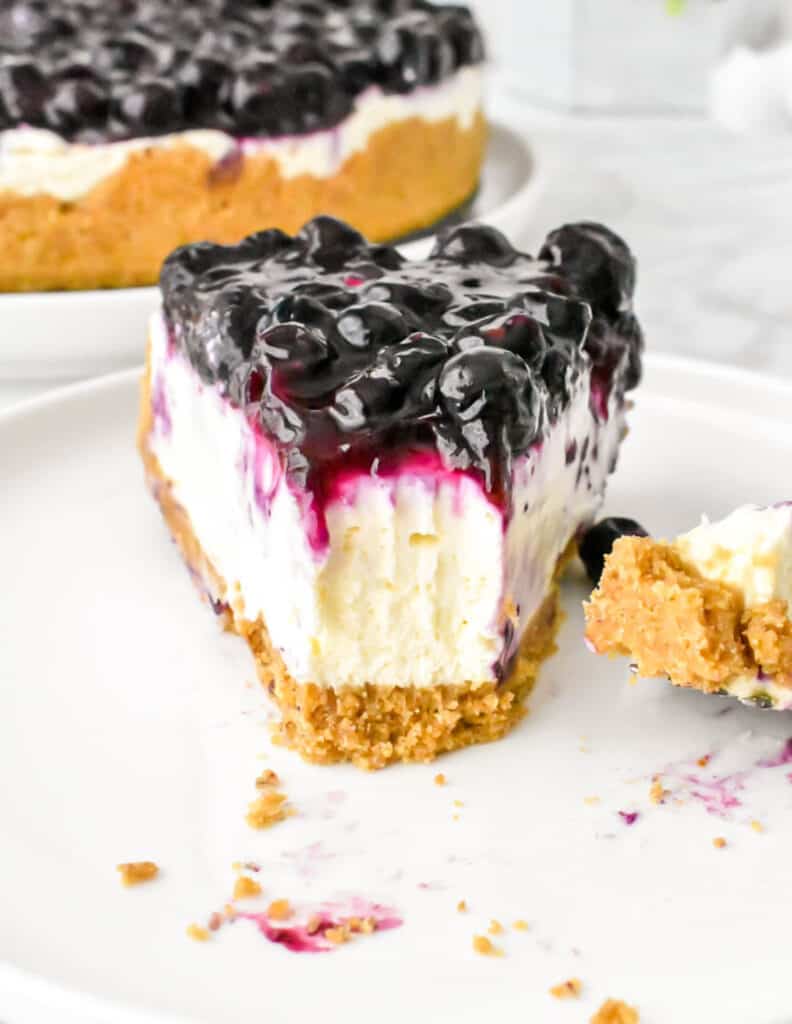 No Bake Blueberry Cheesecake is made with a super easy homemade blueberry topping and is sure to be a hit with all cheesecake lovers! The best part is no baking required and no eggs! Recipe from Herbs and Flour
Cinnamon Apple Crumble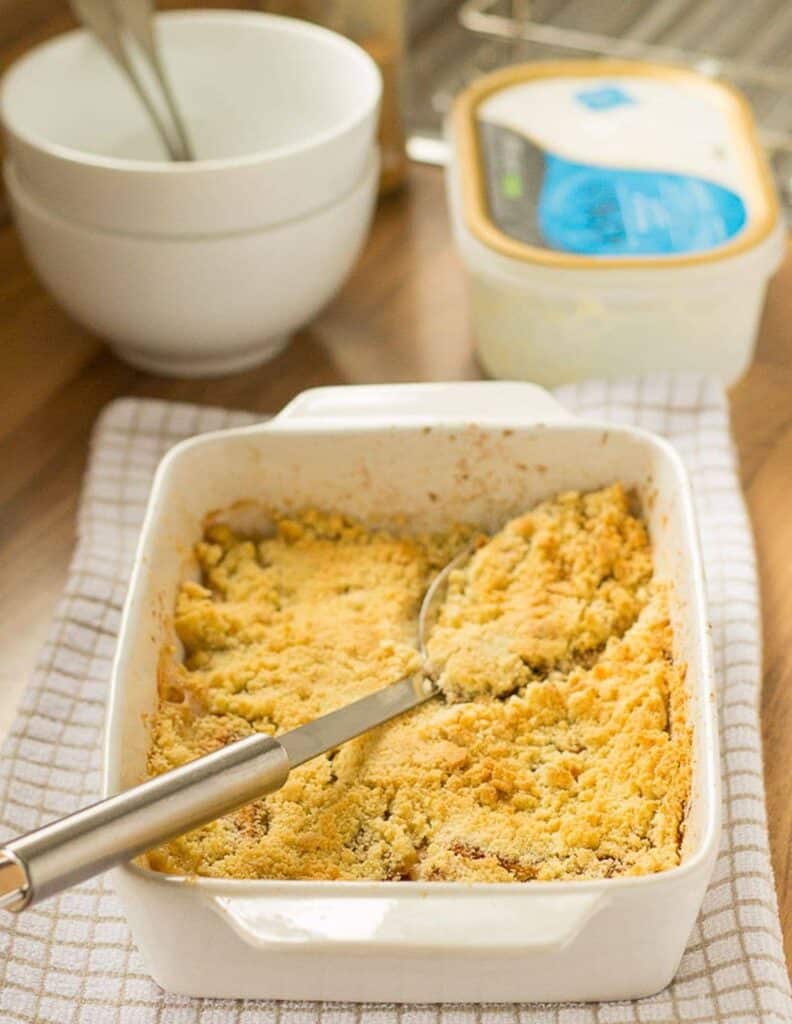 Sugar free cinnamon apple crumble is a delicious healthier sugar free and egg free dessert recipe. A delicious flavor combination of spices and sweet apple. Recipe from Neils Healthy Meals
Applesauce Chocolate Chip Cookies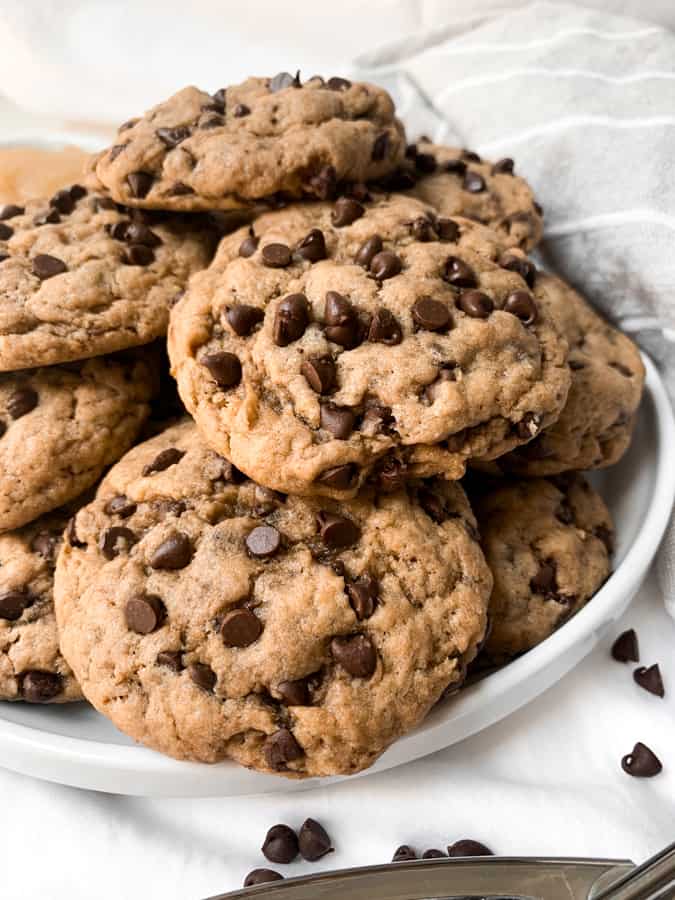 Applesauce Chocolate Chip Cookies are a delicious vegan chocolate chip cookie! Made with real ingredients, without eggs and butter, and require no chilling time. Recipe from Hello Spoonful
Chocolate Peanut Butter Pie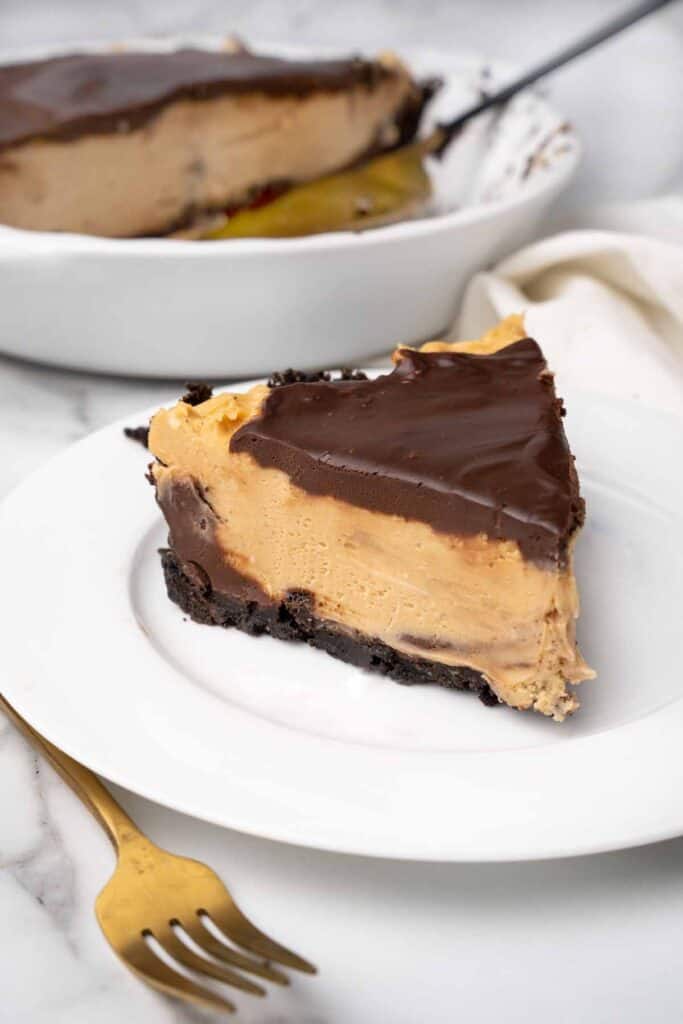 If you love the flavor combo of peanut butter and chocolate this Chocolate Peanut Butter Pie is for you! Recipe from Ask Chef Dennis
Eggless Almond Cake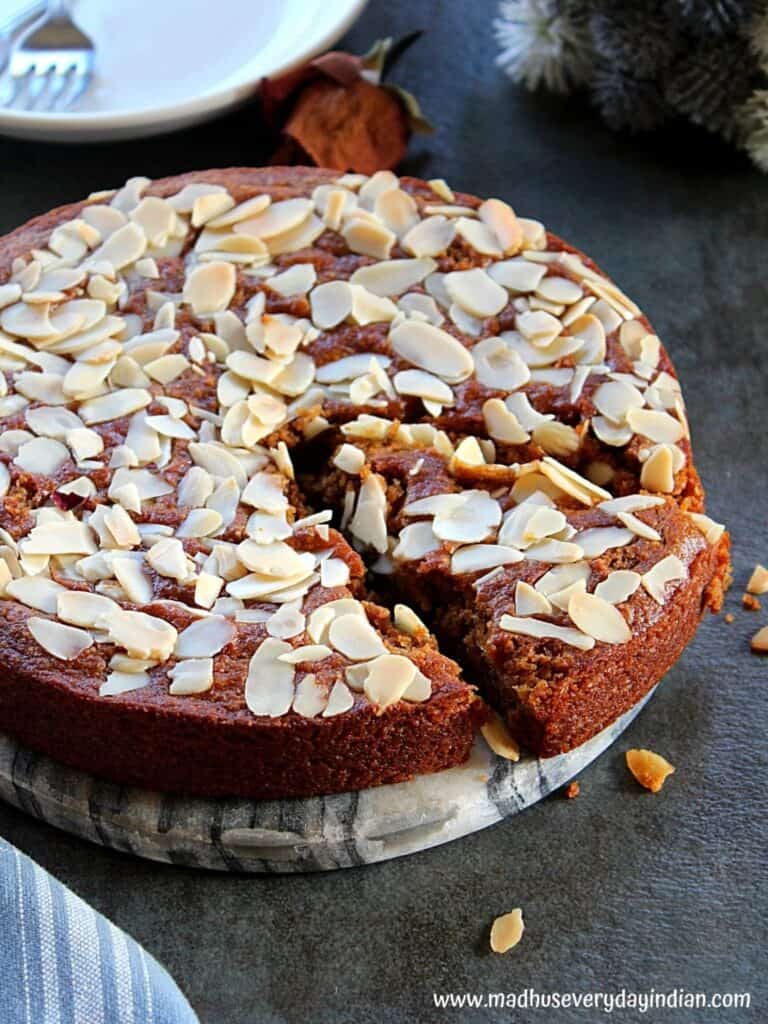 Eggless Almond Cake that's moist and incredibly delicious. Easy to put together and makes for a prefect tea time cake. Recipe from Madhu's Everyday Indian
Raspberry Sorbet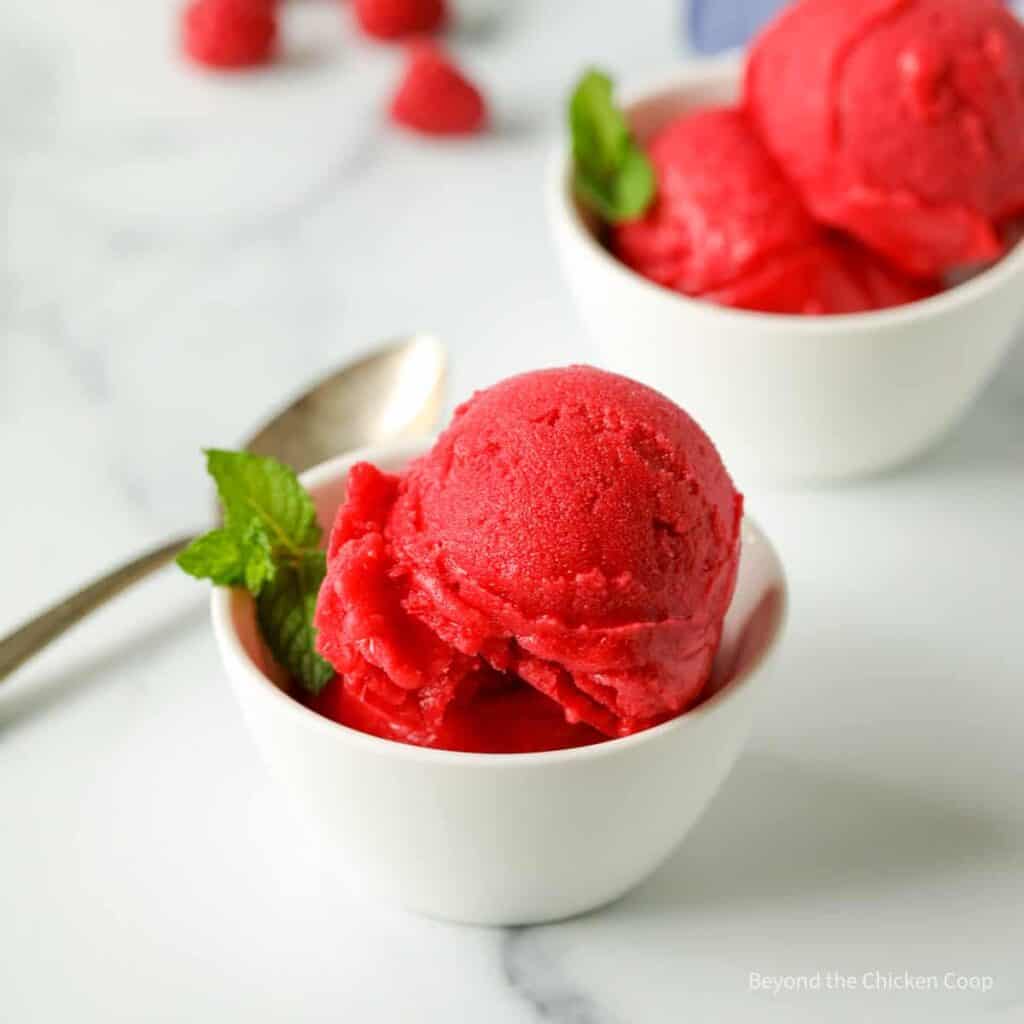 Try this Raspberry Sorbet for a cool refreshing dessert! A nice alternative to ice cream. Recipe from Beyond the Chicken Coop
No Bake Chocolate Tarte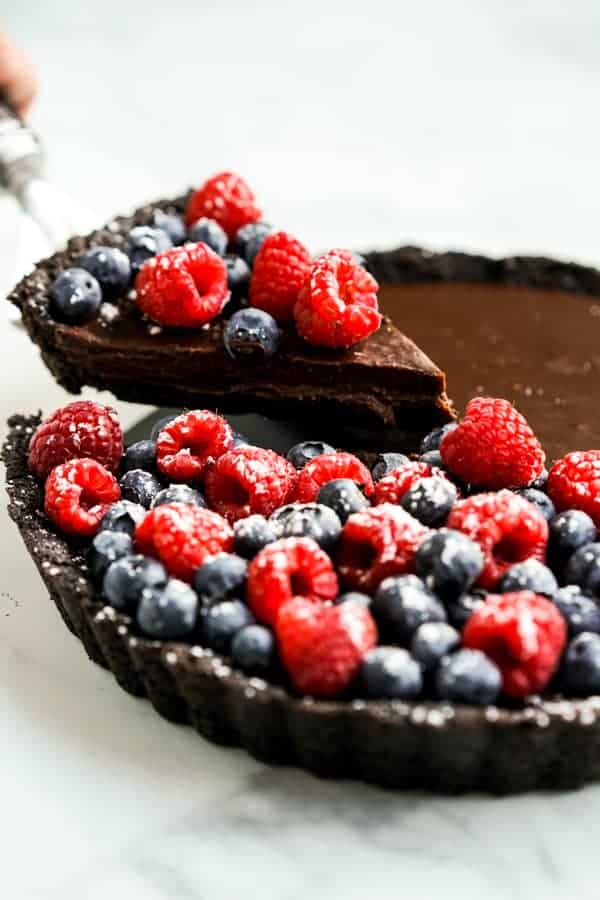 An elegant chocolate dessert with an Oreo crust! This No Bake Chocolate Tarte is perfect for chocolate lovers everywhere! Recipe from Joyous Apron
Blueberry Lemon Cookies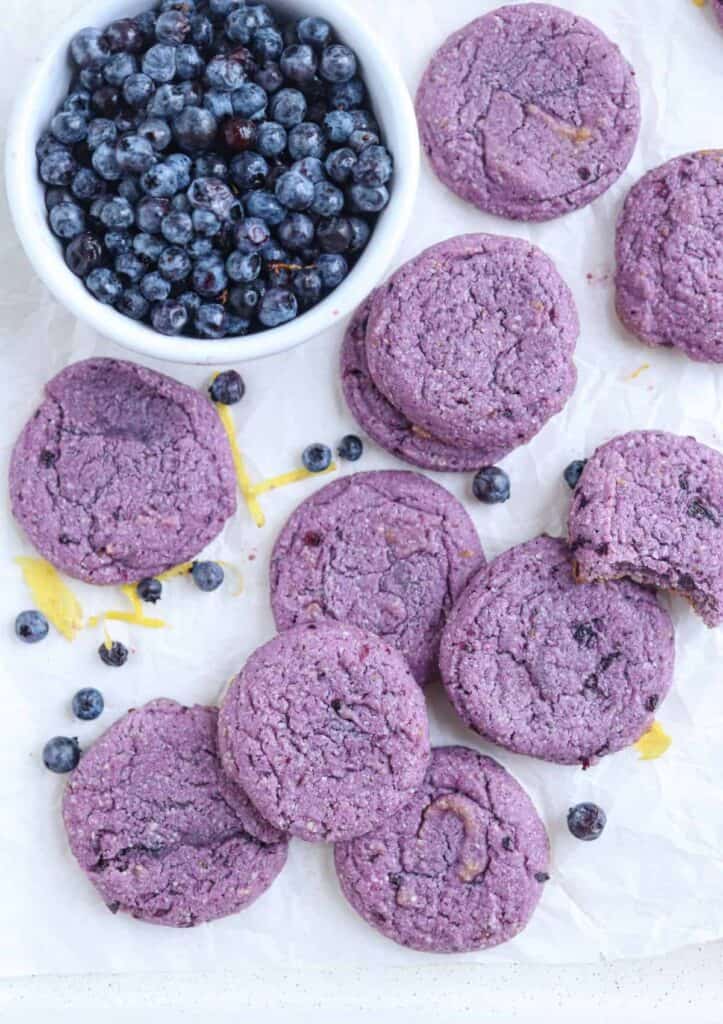 Take a look at these gorgeous cookies! Try these chewy Blueberry Lemon Cookies for a new inspired cookie treat. Recipe from Wholly Tasteful
Eclair Cake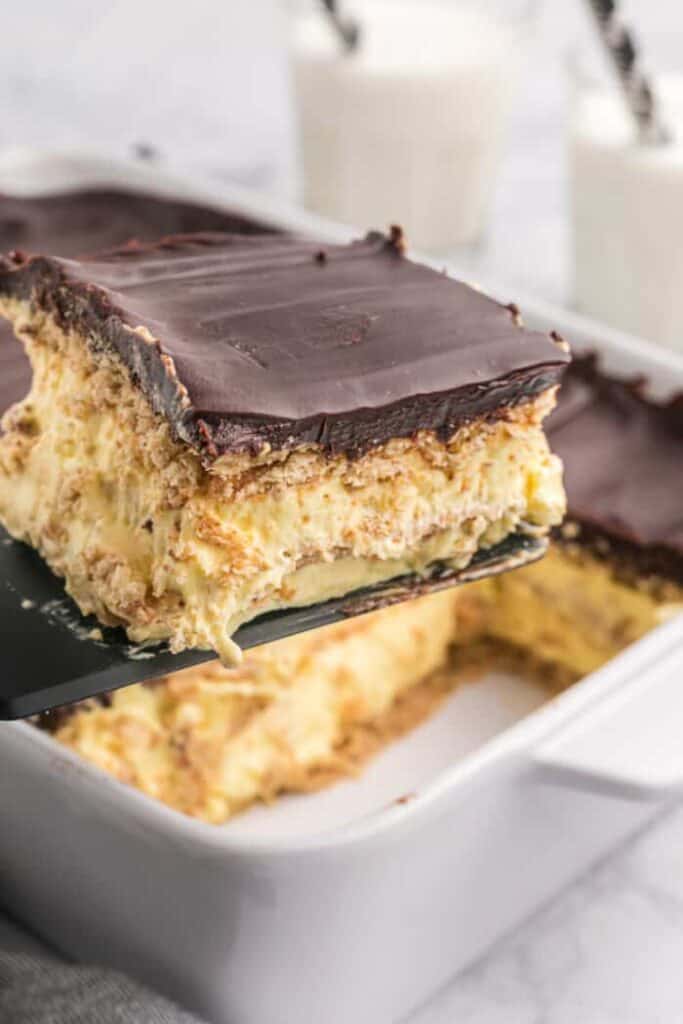 Here's a real show stopper for you! This eggless dessert is a No Bake Éclair Cake. Beautiful and delicious! Recipe from The Suburban Soapbox
Vegan Sticky Toffee Pudding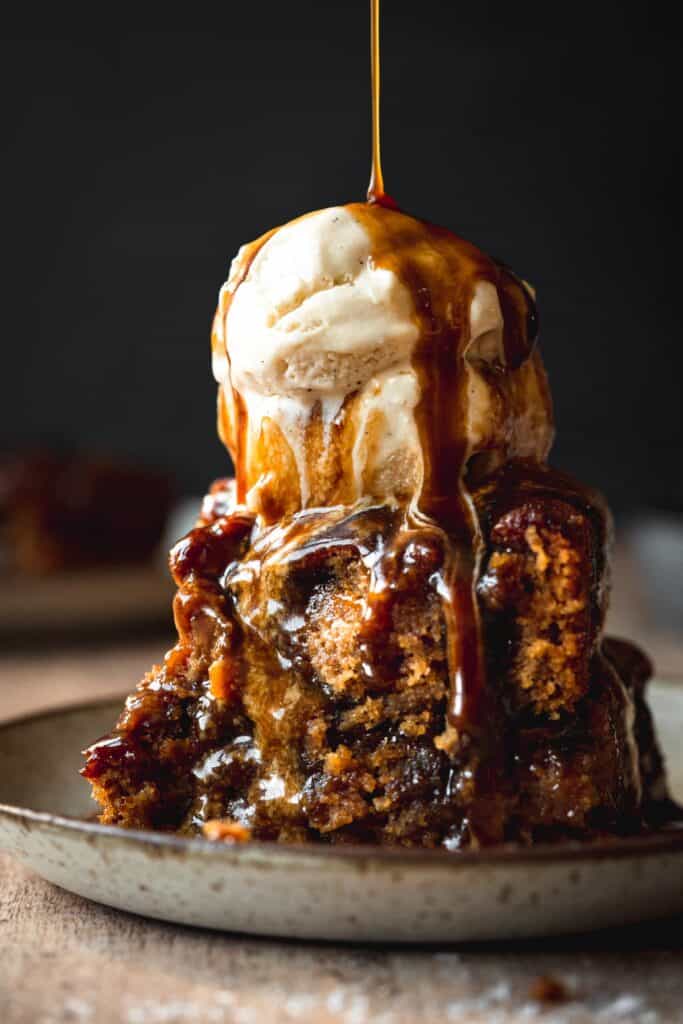 A tasty spin on the British treat! This Vegan Toffee Pudding is a moist sponge cake drenched in a toffee sauce. Recipe from Addicted to Dates
Apple Blackberry Crumble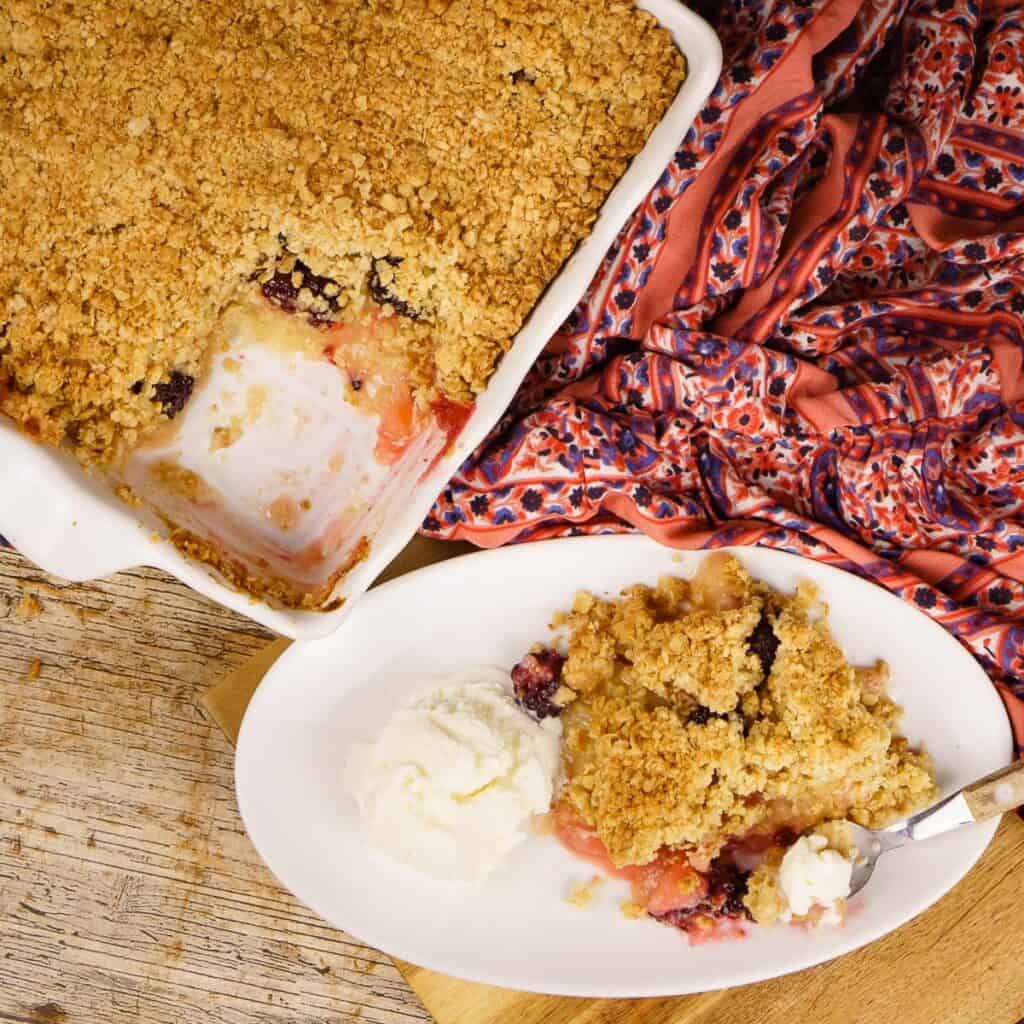 This Apple and Blackberry Crumble is a delicious berry egg-free dessert. It's warm, filling, and best of all – easy to make. Recipe from Flawless Food
Vegan Brownie Truffles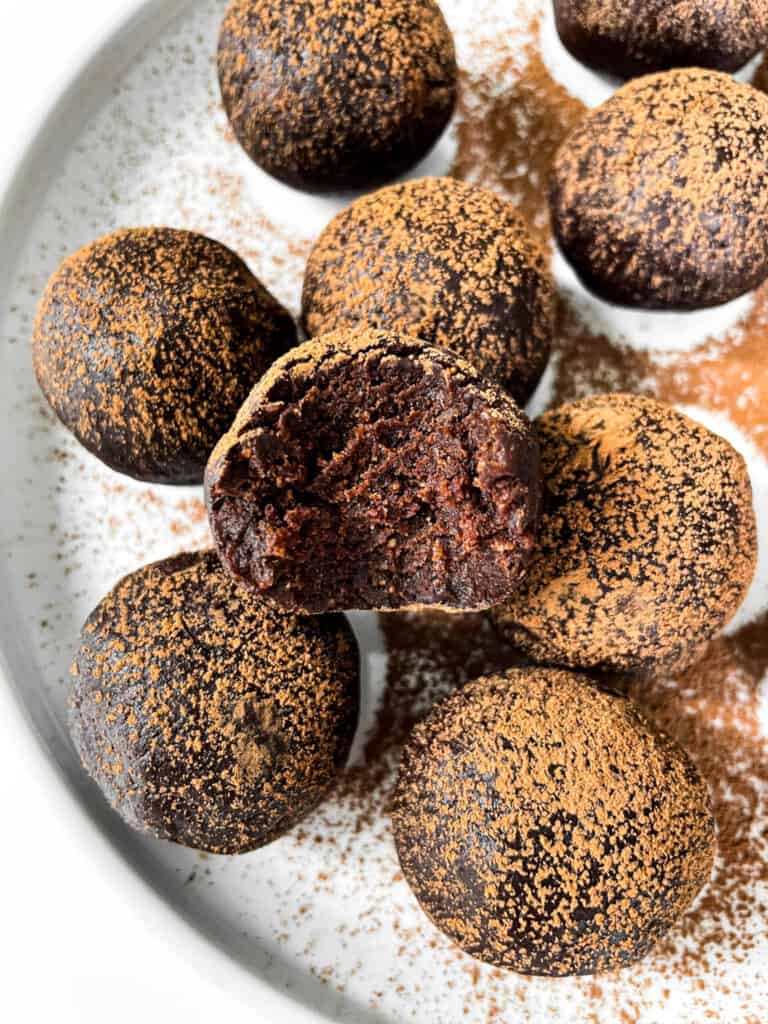 No bake vegan brownie truffles are made with only 6 ingredients and made without using cream cheese or eggs! These bite sized desserts are the perfect for any season. Recipe from Hello Spoonful
Peanut Butter Brownie Mug Cake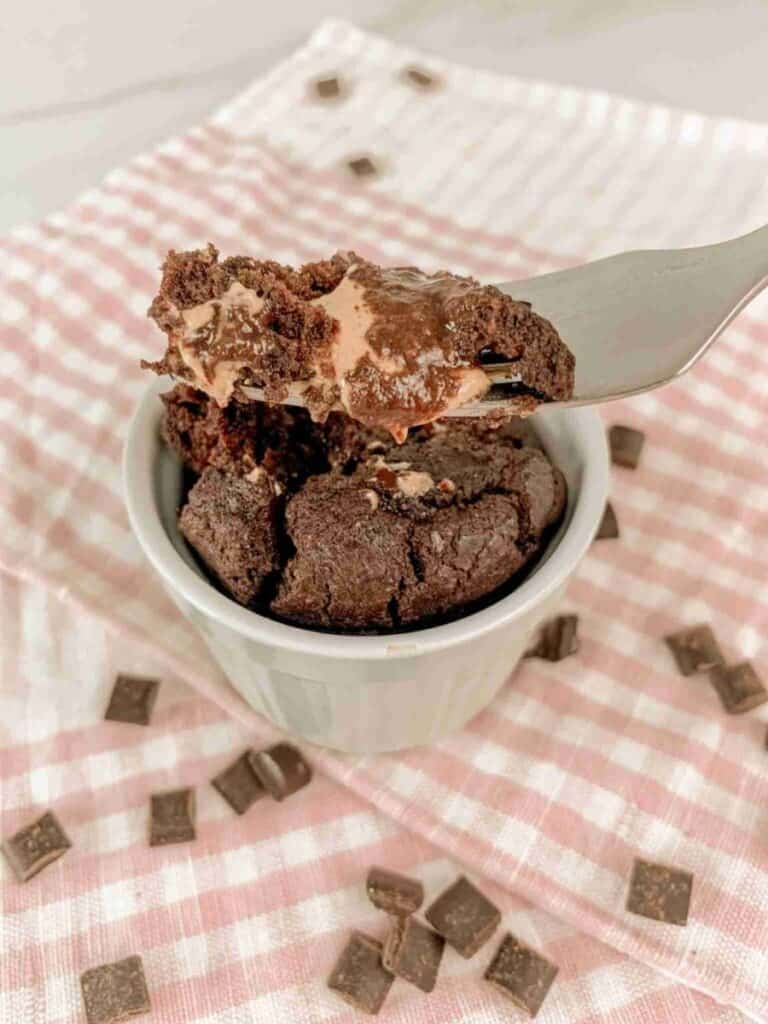 Let's finish things off with what I think are some of the most important desserts…easy desserts for ONE! A fast and easy Chocolate Peanut Butter Brownie Mug Cake is a moist chocolate cake with a molten peanut butter centre that quickly bakes up in a mug in the microwave! Recipe from Nourish Your Glow