Butterflying chicken is an easy technique that let's you take a thick piece of chicken breast and turn it into thinner tender pieces perfect for so many recipes. You only need a few basic kitchen items and you're ready to get cooking!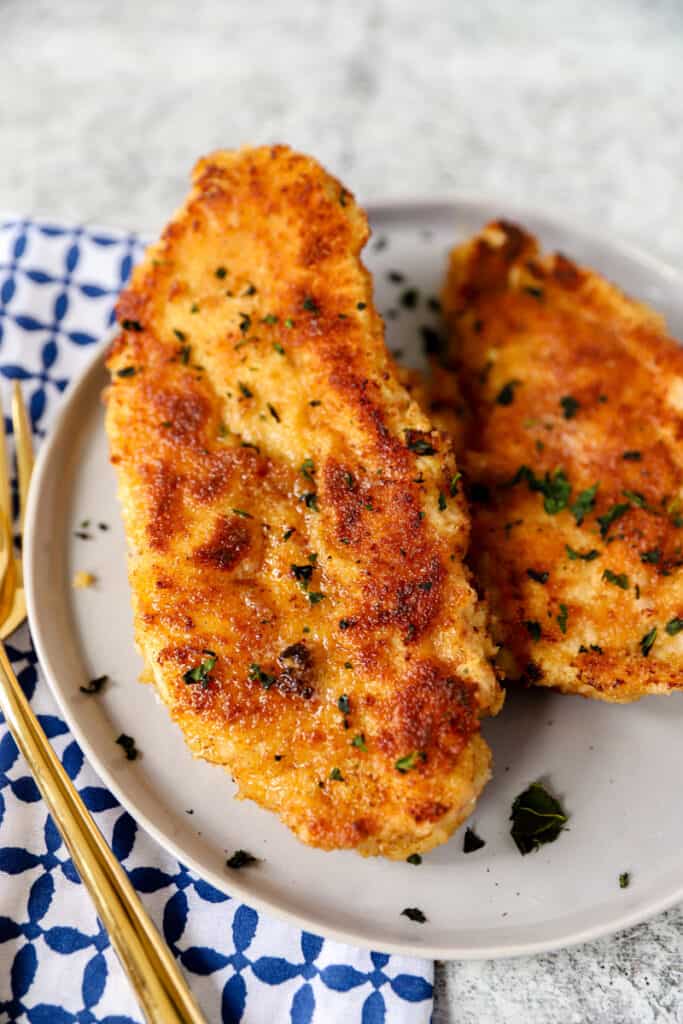 Why do we butterfly chicken
I like to butterfly chicken for two reasons. First, packaged chicken breasts are super thick. Butterflying allows you to get a more manageable even thickness piece of chicken that will cook thoroughly in a reasonable amount of time. Second, I use this method to get more for the chicken! Instead of just slicing through the chicken to get one thin piece, I like to completely slice through to create two pieces.
Ok let's get to work!
Step 1: Slice
Place the chicken on a cutting board and grab your sharp knife. Carefully slice horizontally through the middle of the chicken so you create a flap as if you're opening a book.
If you want just one large piece of chicken you'll stopping here. But, if you want two thin pieces of chicken you'll cut all the way through.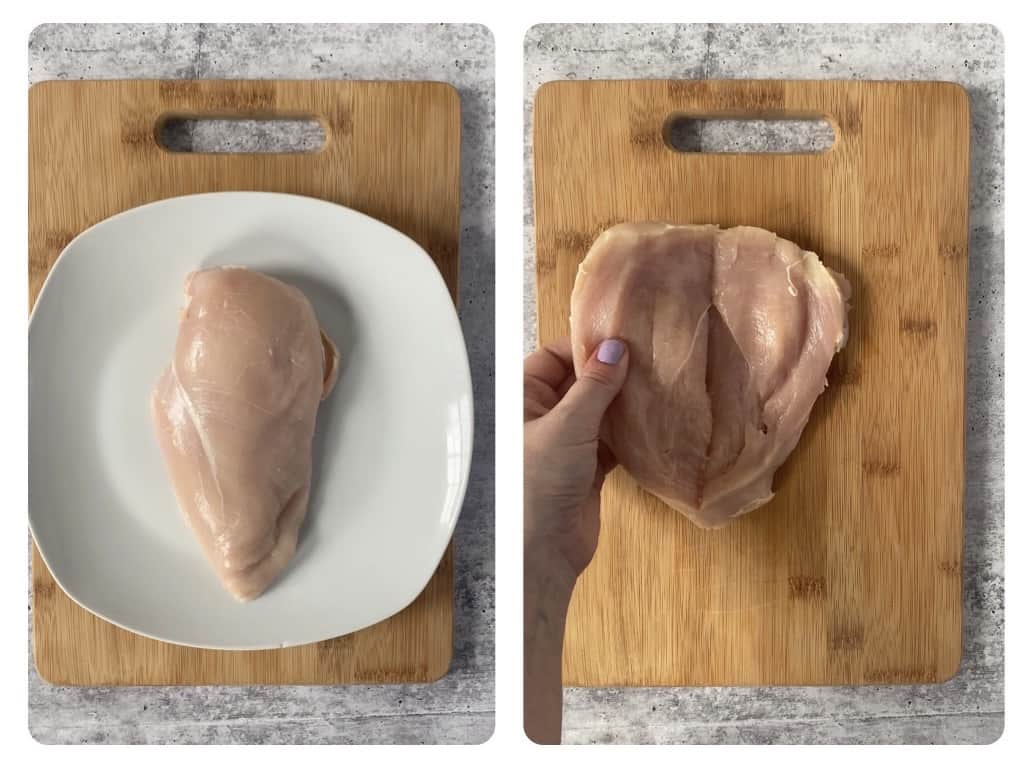 Step 2: Tenderize
Now grab some plastic wrap. Place the chicken on the plastic wrap, then cover it with another piece. Grab your meat tenderizer and tenderize the meat until it's an even thickness to your liking. If you don't have one, this was what a meat tenderizer looks like so you can pick one up!
It will depend on the final recipe how thick you want to leave the meat. Something like a grilled or BBW sauce chicken I like to leave it a bit thicker. But for most recipes like I like to have it much thinner.
That's it! That's how to butterfly a chicken breast.
Now if you want to dredge and bread the chicken for the final recipe, I have another tutorial all about How to Dredge and Bread Chicken.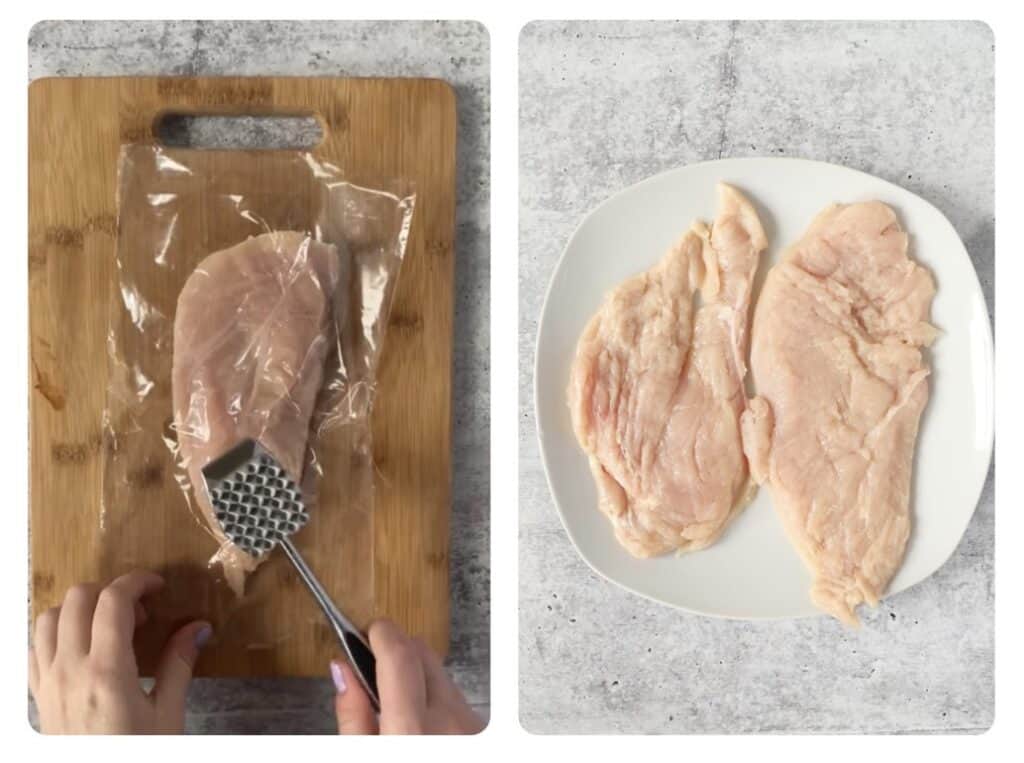 Need some dinner inspiration? Other recipes where I use butterflied chicken you might want to try!
Pesto Chicken Parm and Roasted Red Pepper Chicken Parm are two fun spins on the favorite chicken Parm!
And you know I love a good and savory cream sauce…so I've got for you Creamy Chicken Marsala, Creamy Cajun Chicken Pasta, and Creamy Chicken Piccata!