Fried capers are a quick and easy way to add a burst of salty crunch to any dish! Ready to use in 10 minutes from prep to finish, these fry up in a pan and use only a little oil to get nice and crispy. Add these to chicken, sandwiches, fish, and more!
Recipe at a Glance
Prep time: 5 minutes
Cook time: 5 minutes
Notes: This recipe is for pan fried capers. Just 5 minutes in about 1 tablespoon of oil and you've got a crispy fried caper ready to eat!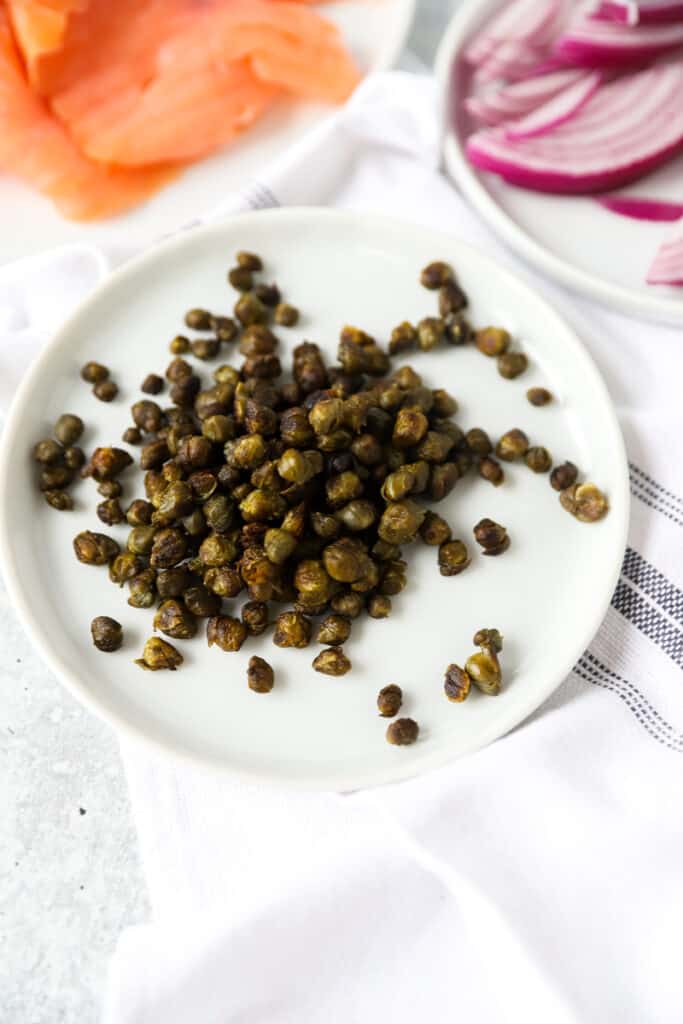 What are capers?
Capers are small, greenish pea-sized buds. Yes, these are actually the little buds of the the flowers from a caper bush! So they aren't a vegetable, a fruit, or a berry!
They are very unique in flavor. Mostly salty with slightly mustard-like undertone. Whether you cook, fry or eat them right out of the bottle the strongest flavor will be the big hit of salt.
While you can eat capers right out of the bottle, I much prefer the texture and flavor of eating them pan fried and crispy.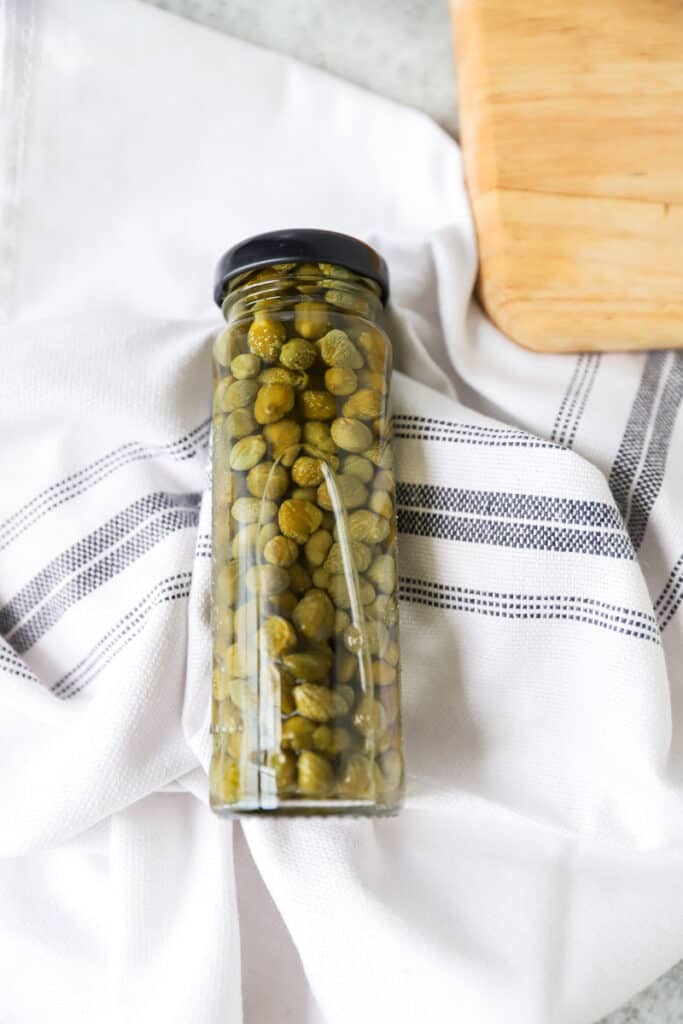 How to fry capers
Get ready for this because it's so easy!
I pan fry my capers because it's fast, easy, and you only need a little oil to get the job done.
You only need:
Extra virgin olive oil
Capers, drained
Small or medium pan
Paper towel lined plate
Foil
First. Add about a tablespoon of the oil into your pan and heat it over medium-high heat.
Next. Drain the bottle of capers and add them to the hot oil. Cover the pan with foil and cook for 5 minutes, occasionally stirring the capers.
Last. Drain the capers on a paper towel lined plate, then eat!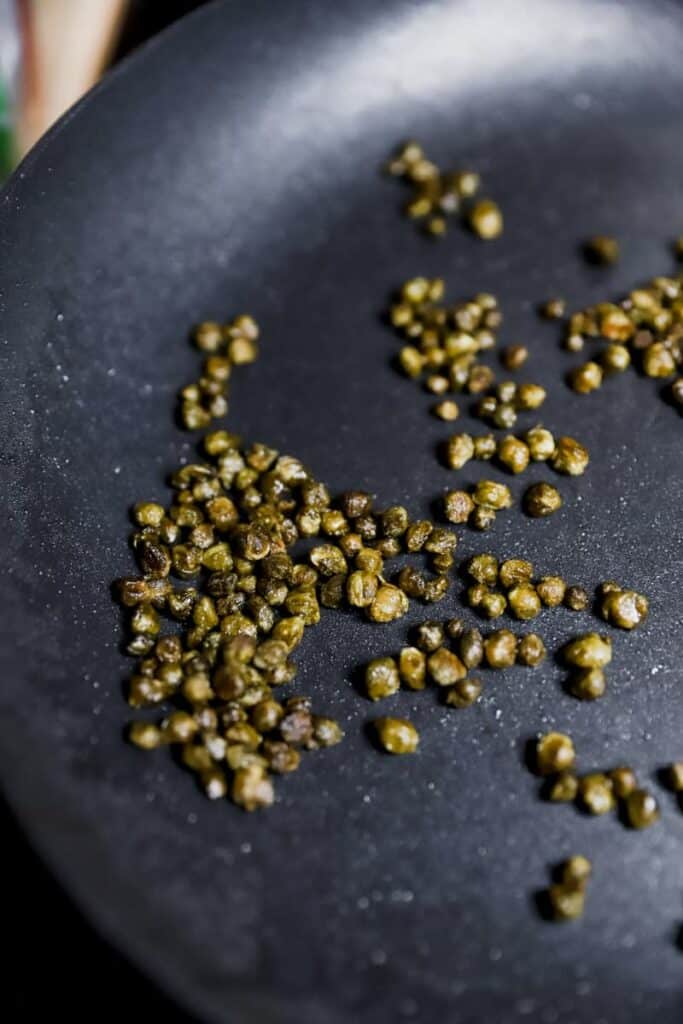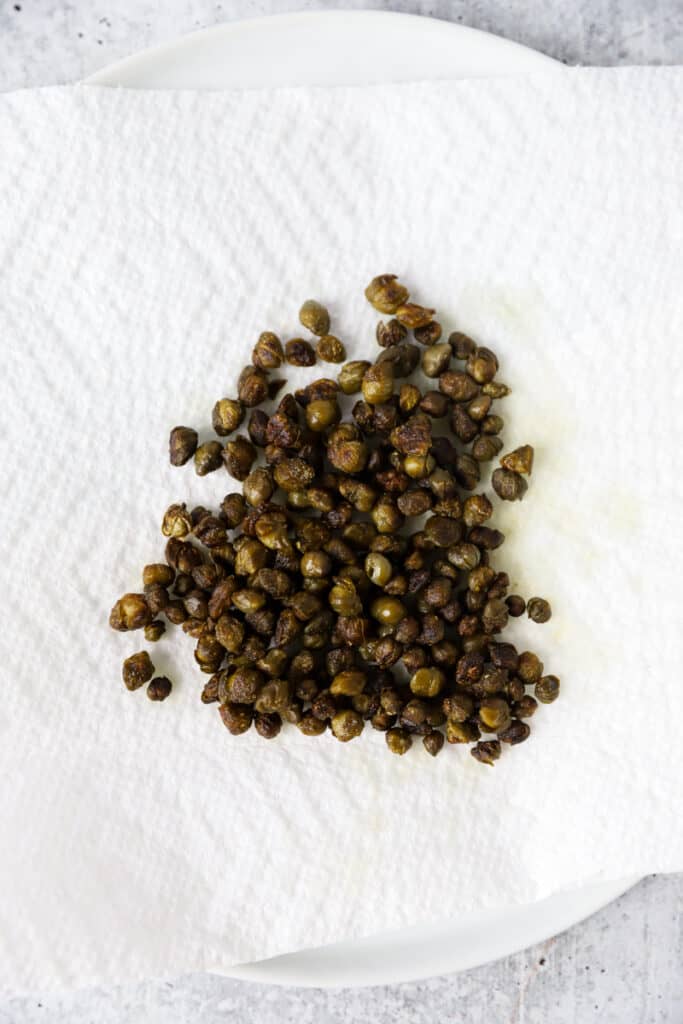 So now that you know what capers are, what they taste like, and how to easily fry them up…let's talk about how you can use them in recipes!
One of my favorite recipes to use fried capers in is in a lemon sauce over chicken. I've got this Creamy Chicken Piccata recipe and these Baked Chicken Meatballs in Piccata Sauce that both get topped with crispy fried capers.
Next, I have this Smoked Salmon Wrap that's perfect for brunch, lunch, or breakfast!
In addition to chicken and sandwiches, here are some other ideas on how to use fried capers are:
Fish like salmon, halibut, and cod
Shellfish like scallops and shrimp
Pastas
Potatoes
What will you make first?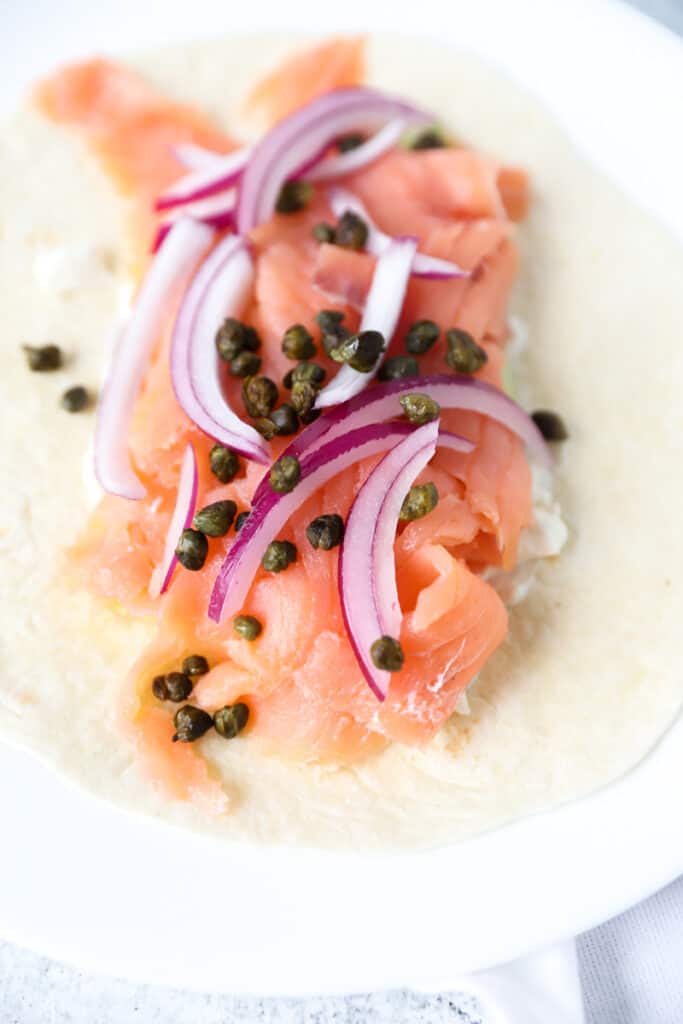 Want more recipe ideas, cooking tips, and food photography? Follow me on Instagram!
If you make this recipe, or any of the recipes from the blog, make sure to tag me! I love seeing your delicious creations.
Print
Easy Fried Capers
Fried capers at a crunchy and salty bite to any dish! Add these to sandwiches, wraps, fish, chicken and more! Quick and easy, only 5 minutes to make!
Author:
Prep Time:

5 minutes

Cook Time:

5 minutes

Total Time:

10 minutes

Yield:

4-6 servings

Category:

Side Dishes

Method:

Saute

Cuisine:

American
3.5oz jar of capers
1 tablespoon extra virgin olive oil
Instructions
1. In a small or medium pan add the extra virgin olive oil and heat over medium to medium high heat.
2. Drain the capers and add to the hot oil, cover the pan with some foil and cook for 5 minutes stirring occasionally.
3. Dry the fried capers on a paper towel lined plate to absorb any excess oil.
Add to your favorite dishes for an extra salty crunch!