One of my favorite recipes to make for St. Patrick's Day is an Irish Soda Bread. Soda breads are seriously one of the easy bread you can ever make! No yeast, no need to let the dough rise. Just mix, knead, then bake!
If you want to make something extra special to celebrate St. Patrick's Day, I've created this roundup of 4 of my soda bread recipes!
IRISH SODA BREAD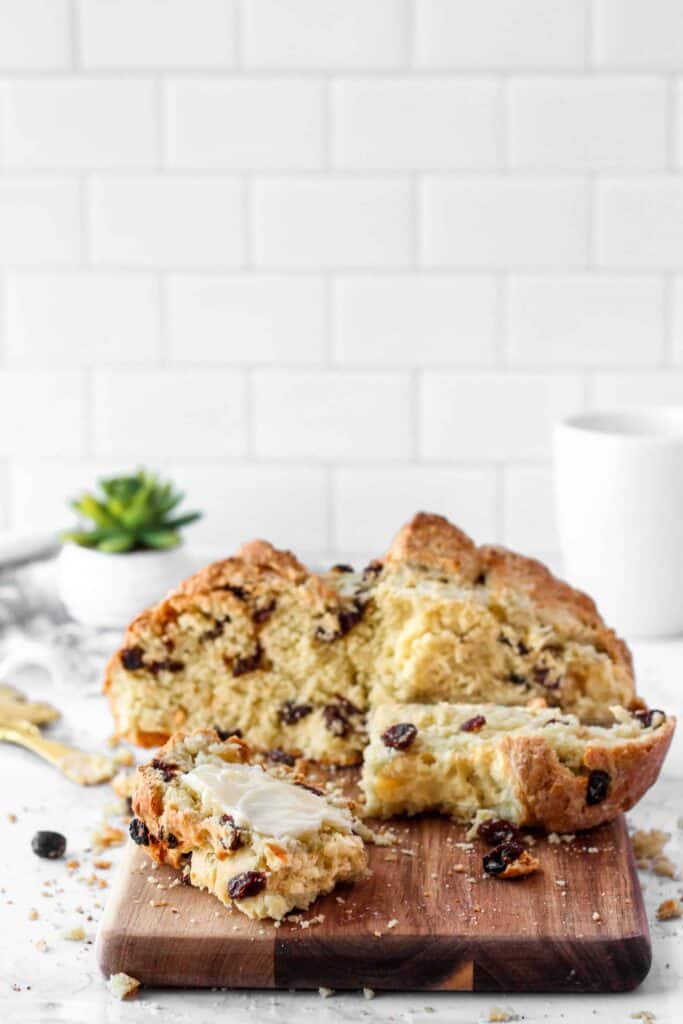 Let's start with the basics! This is a typical Irish Soda Bread recipe. While you can use raisins, currants, or both, I chose to make this an all raisin version. If you want to start with the basic foundation of a soda bread, this is it!
CINNAMON RAISIN SODA BREAD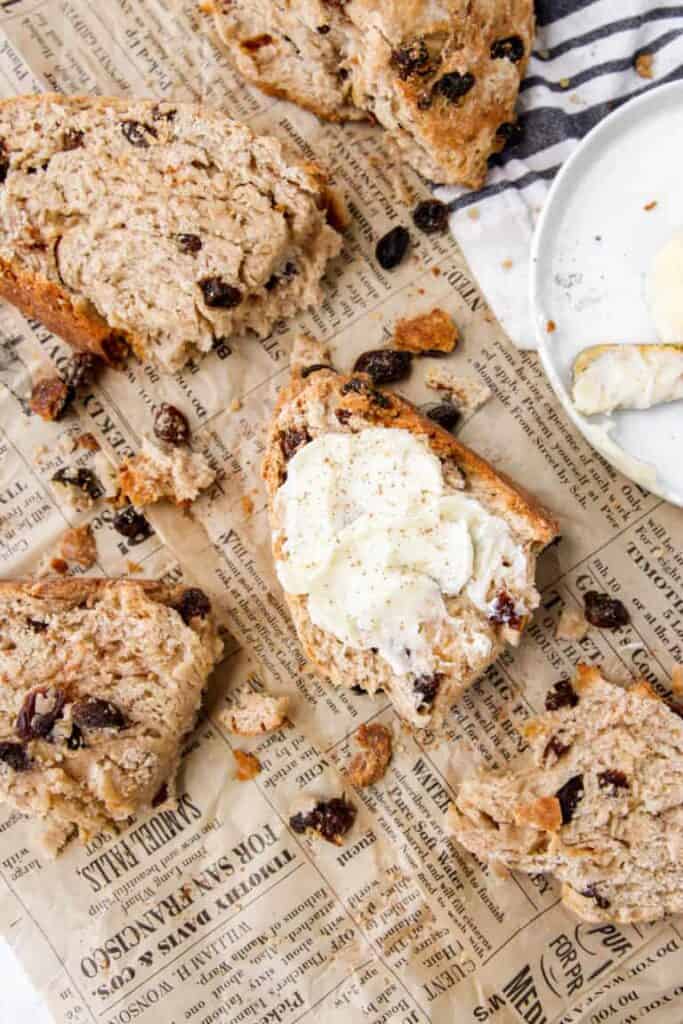 There's something so comforting about the smell of baking cinnamon raisin bread. Get all those warm sweet flavors in this easy Cinnamon Raisin Soda Bread. Add 4 heaping teaspoons of ground cinnamon to your soda bread recipe to make this recipe that's perfect as a breakfast treat!
ORANGE CRANBERRY SODA BREAD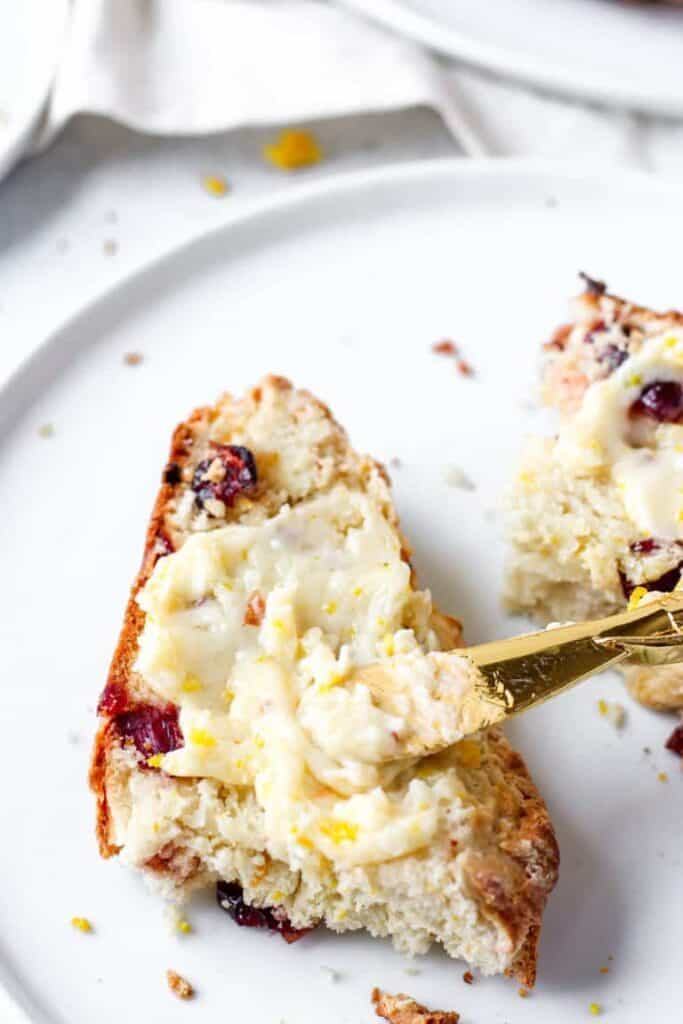 Add some citrus burst to your Irish soda bread with this Orange Cranberry Soda Bread. Fresh orange zest and dried cranberries…and the best part is the orange honey butter for topping!
BLUEBERRY SODA BREAD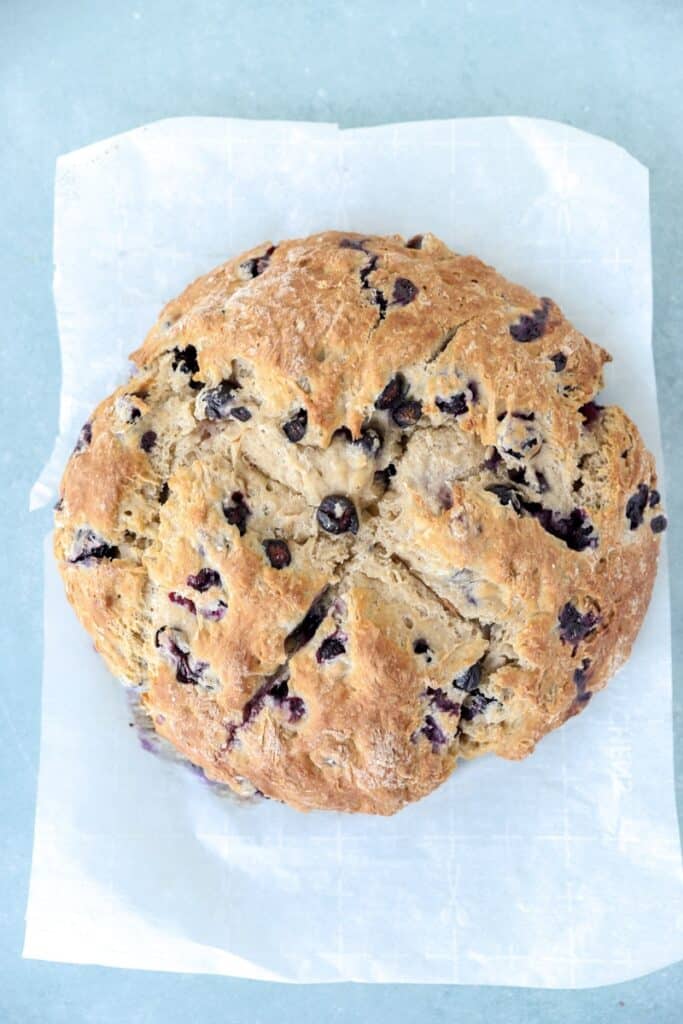 My newest soda bread creation…blueberry soda bread! Loaded with fresh blueberries, cinnamon, and nutmeg. It's like a slightly less sweet blueberry muffin wrapped up in this gorgeous rustic baked bread.
So now that you've seen all 4 recipes, let's talk a little more about what a soda bread is, and why I love them so much!
WHAT IS SODA BREAD
If you haven't made a soda bread before you might be wondering why these breads have the word 'soda' in their name!
I'll be honest, growing up I thought it was because the bread dough was made with soda or seltzer water. What kid doesn't want to eat bread that's made with soda?! Well, I couldn't be more wrong.
Soda bread gets it's name because baking soda is the leavening ingredient. No yeast, no letting rise! Just let the baking soda do the work while it bakes.
WHEN TO MAKE SODA BREAD
So, the obvious first choice here is going to be around St. Patrick's Day. But once you make one of these recipes you'll see why these breads are perfect any time of the year!
There's nothing in a soda bread that's considered seasonal. It's really just a simple bread dough that uses baking soda. It's rustic, imperfect at times, and bakes into this beautiful round loaf with ridges.
You can truly make this any time of the year, and eat it any time of the day! It pairs so nicely with morning tea or coffee, and since the flavors are mild they also can accompany just about any dinner.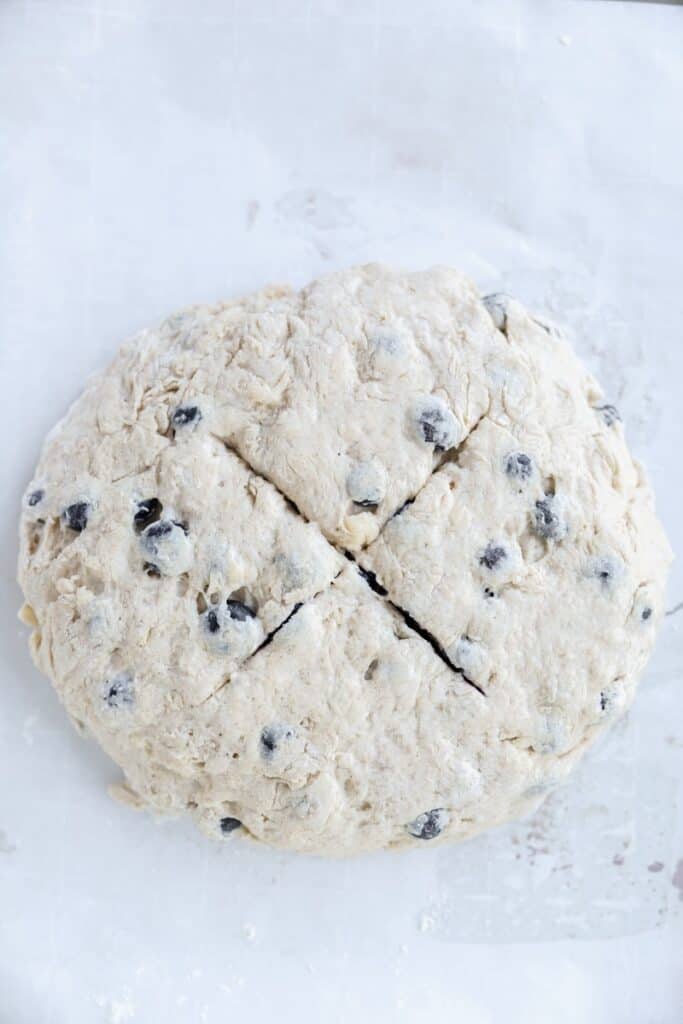 WHAT YOU NEED TO MAKE THE BREADS
Another reason to love these simple breads? They don't require anything complicated or too unique to make! Here's what you need:
Mixing bowl, a large spoon, a knife
A baking sheet
A pastry cutter, like this one
Pastry cutter isn't totally required if you don't have one and wanting to make one of these recipes NOW. You can use a large fork to cut in the butter, and mixer, or even your hands. I'd say using your hands should be the last option since you want the butter to remain cold, and the warmth from your hands could make it just a little too warm for making the ideal bread.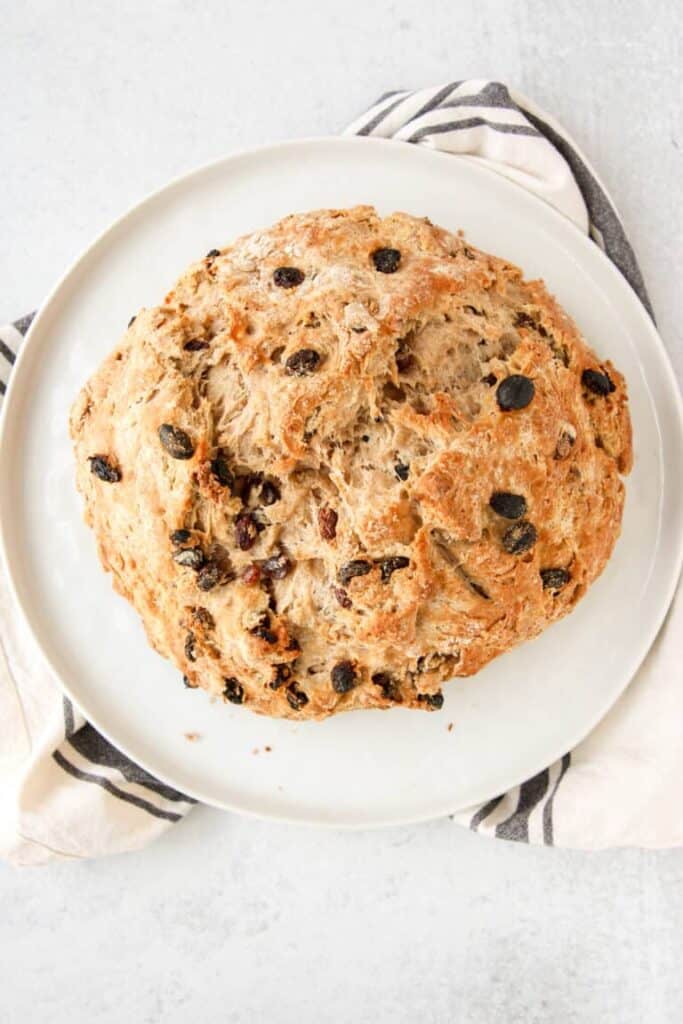 So which recipe do you think you'll make first? Find me on Instagram at A Seasoned Greeting and tag me in anything you make!
And for more baking recipes, check out the baking section of the blog!