A good blueberry muffin recipe is a baking essential. The Jordan Marsh recipe is the only blueberry muffin recipe you need. These have that perfect muffin texture, classic comforting flavors, and a sugary nutmeg topping that gives the perfect bite.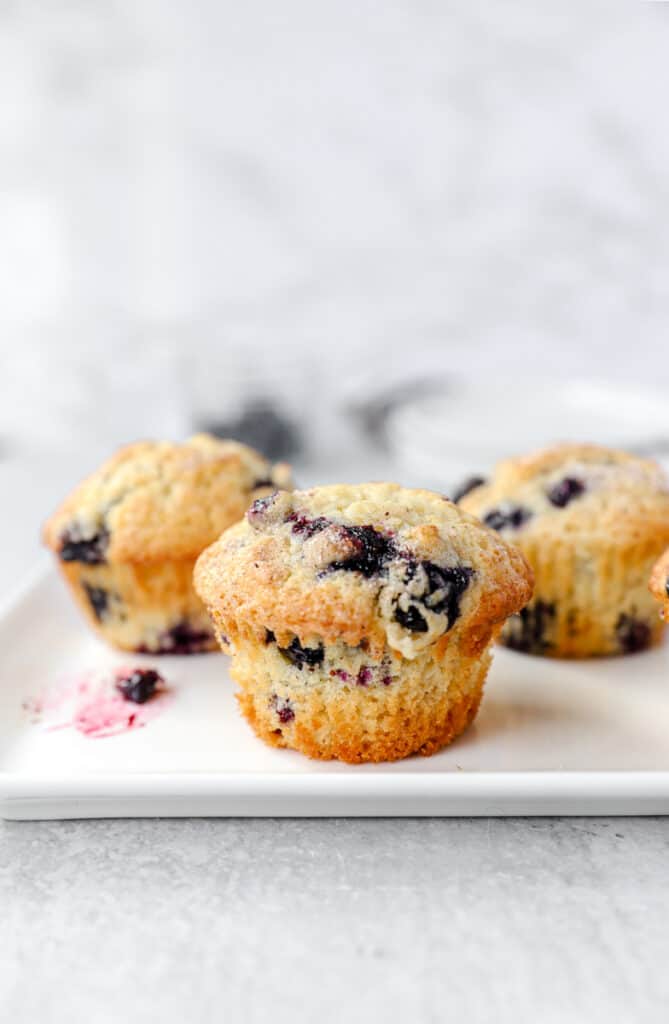 Now, if you don't want to read about Jordan Marsh, scroll up and use the "jump to recipe" button. I'm about to be all "food bloggy" and give some background info about the recipe lol.
Ok so for anyone still here, (hi mom!) Jordan Marsh was a department store based in Boston from about the 1860s through the 1990s. It's downtown location came complete with an in-store bakery and it's star of the show was this epic blueberry muffin. A department store with a bakery? Well the concept isn't that strange…many Bloomingdales showcase a Magnolia Bakery inside, and perhaps you've heard of the famous Neiman Marcus cookies!
Their blueberry muffins were elite, giving a sense of sophistication to hungry customers. The allure was in the gorgeous golden brown exterior, the sugary nutmeg topping, and the generous height of the muffin top. It's special, it's not your average blueberry muffin. So it's no wonder that the Jordan Marsh recipe has a devoted fan base.
You can read more about Jordan March here.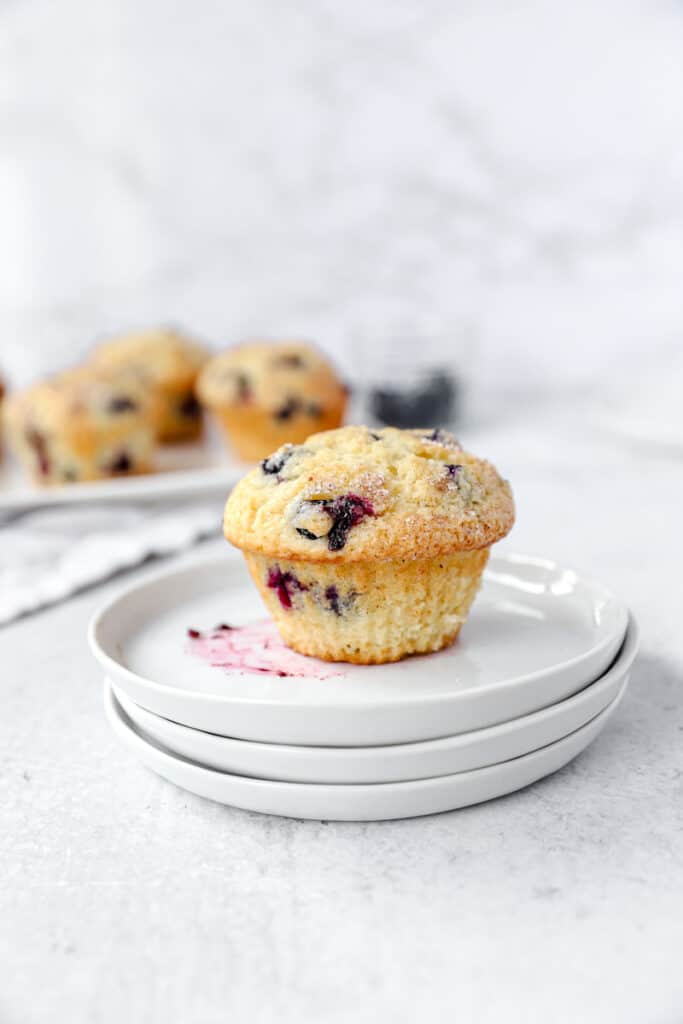 Now here's a bit of recipe nostalgia for ya! My mom had the printed recipe saved for proof this is the real Jordan March recipe!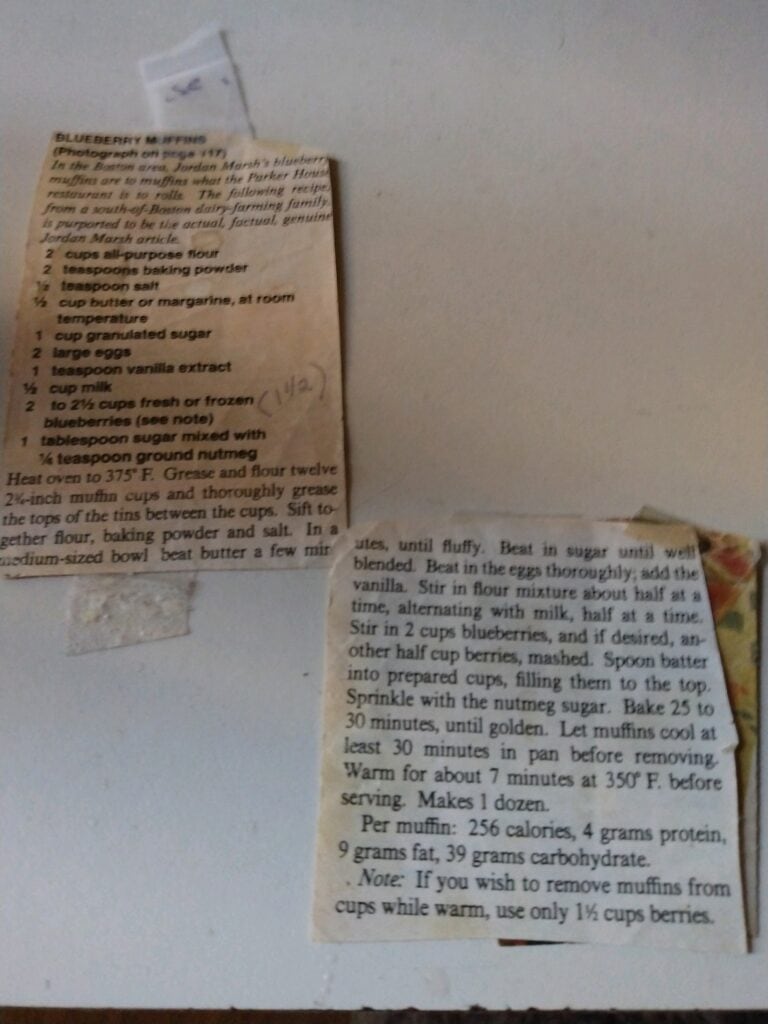 Not only are these the best blueberry muffin you'll ever make, these are also easy to make! If you ever made any muffin before, these are no more complex than that. Combine the dry ingredients, beat the butter with the sugar and eggs, mix together, add blueberries, then bake.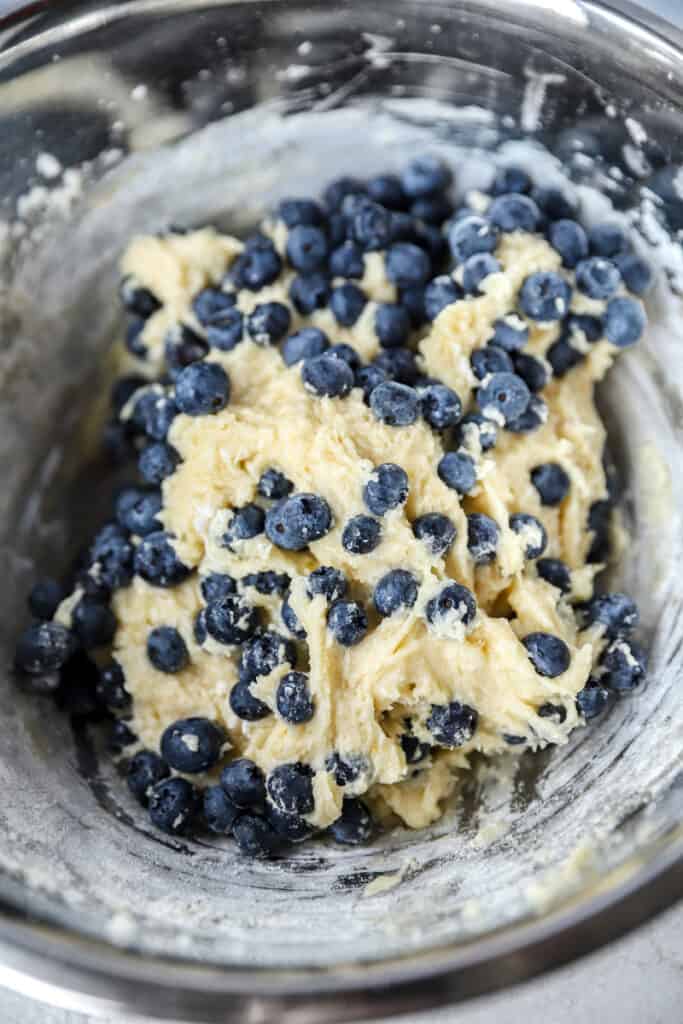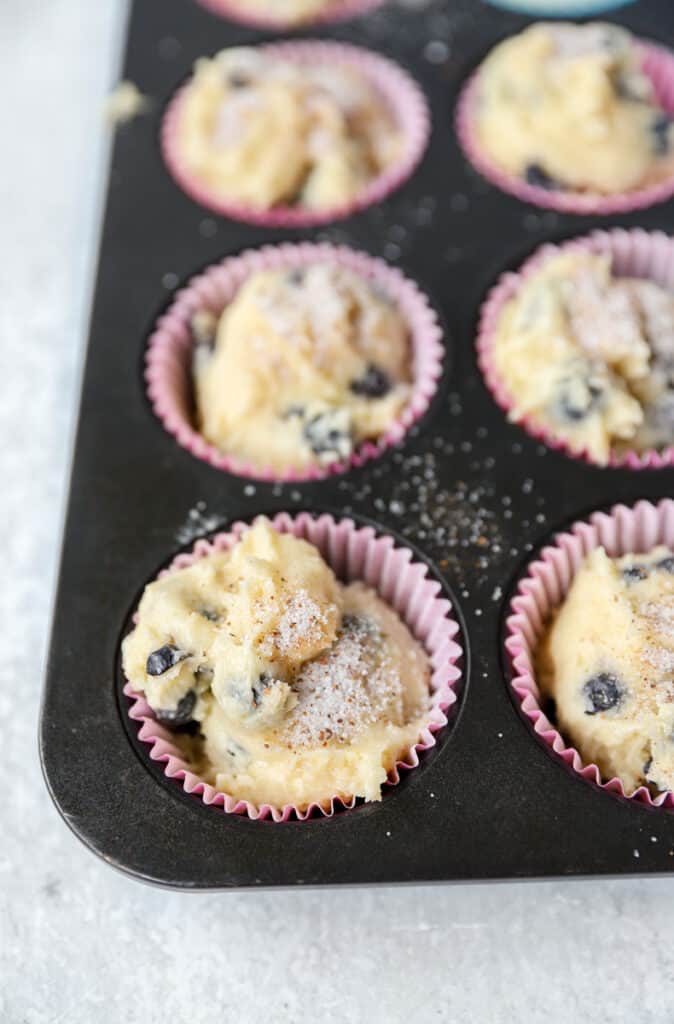 HOW TO STORE THE MUFFINS
When it comes to baking with fresh fruit you can leave the treat covered on the counter at room temperature for a day or so, but then it's time to refrigerate to keep them fresh longer and ensure there's no bacteria growth in the fruit.
HOW TO REWARM MUFFINS
If you had to pop these in the fridge you can still have that warm fresh from the oven taste. Heat your oven to 350 degrees then heat the muffins for 7 minutes. Like fresh baked muffins every morning!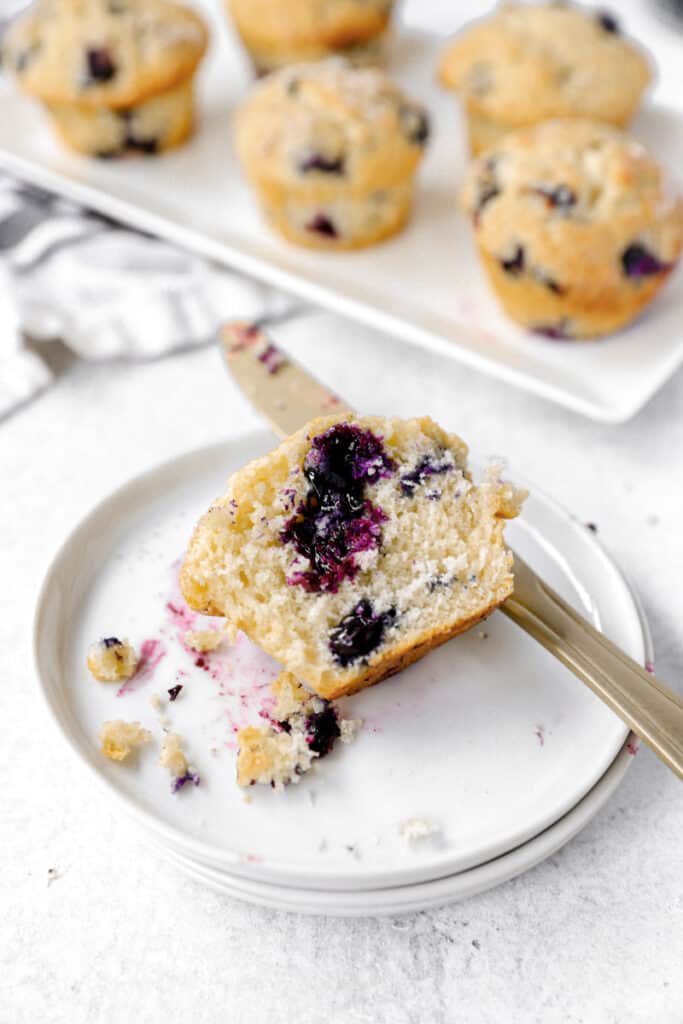 Need more muffins? Here are more of my favorite recipes!
Chocolate Orange Muffins
Pumpkin Carrot Cake Muffins
Pumpkin Chocolate Muffins
Apple Muffins
Print
Jordan Marsh Blueberry Muffins
The classic Jordan Marsh department store blueberry muffins! The best and only blueberry muffin recipe you need.
Author:
Prep Time:

15 minutes

Cook Time:

25 minutes

Total Time:

40 minutes

Yield:

12-13 muffins
2 cups all purpose flour
2 teaspoons baking powder
1/2 teaspoon salt
1/2 cup butter, slightly softened
1 cup white sugar
2 eggs
1 teaspoon vanilla
1/2 cup milk
2 cups fresh blueberries
Topping
1 tablespoon sugar
1/4 teaspoon nutmeg
Instructions
1. Heat oven to 375 degrees. Prepare your muffin tins by greasing and sprinkling with flour, or use liners if needed.
2. Sift together the flour, baking powder, and salt.
3. In another bowl, beat the butter until creamy, then beat in the sugar, then the eggs, then lastly the vanilla.
4. Add in the flour mixture a little at a time, alternating with the milk.  Finally, gently stir in the blueberries.
5. Fill each muffin tin to the top (for big muffin tops!).
6. Mix together the sugar and nutmeg and sprinkle over each muffin. Bake for 25-30 minutes. Let cool in the muffin tins for 30 minutes before removing.
Keywords: jordan marsh blueberry muffins
Source: Jordan Marsh recipe (photo in post)