Ready to level up your baking recipes? Let me introduce you to the process of making brown butter! Brown butter adds a deep warm flavor to your recipes and takes less than 10 minutes to make!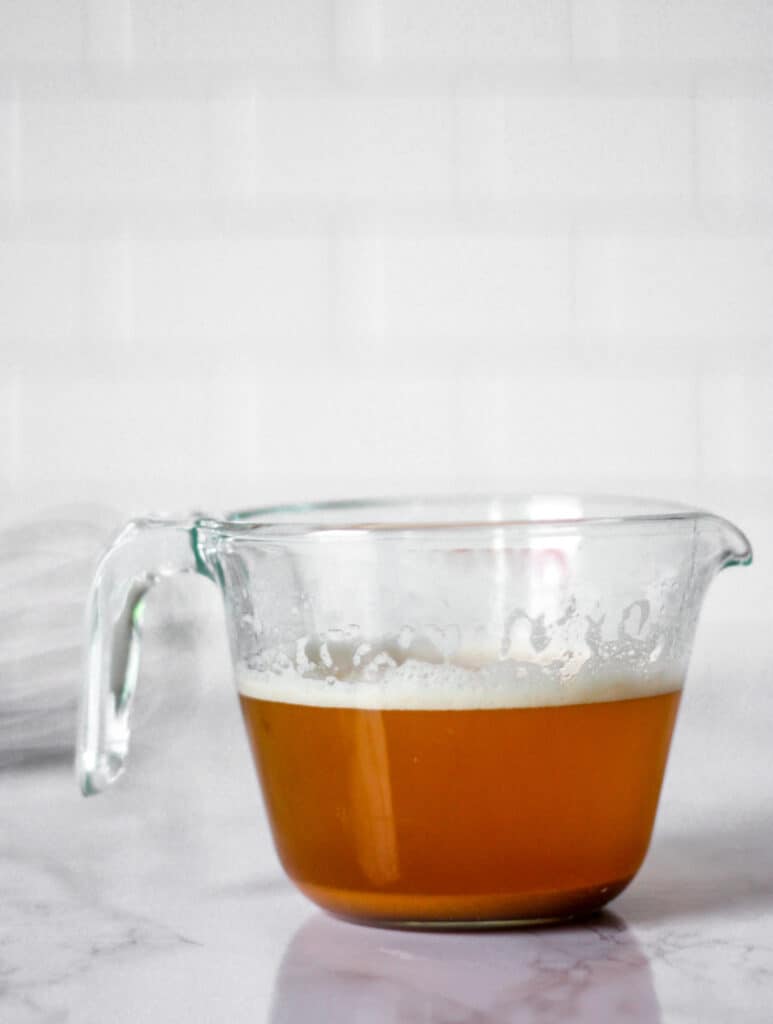 What is brown butter?
Brown butter is regular butter that has been cooked down so that the milk particles have been cooked and browned. It's deep amber color, toasty scent, and visually you can see the milk particles separated from the rest of the liquid.
What kind of butter do I buy?
That's what's so great about making brown butter…there's special ingredient to buy! Just pick up whatever butter you normally buy and that will do just fine.
Salted or unsalted butter?
Buy whichever butter you normally use, or whatever is called for in the recipe. Not everyone will agree with this, but I always like using salted butter.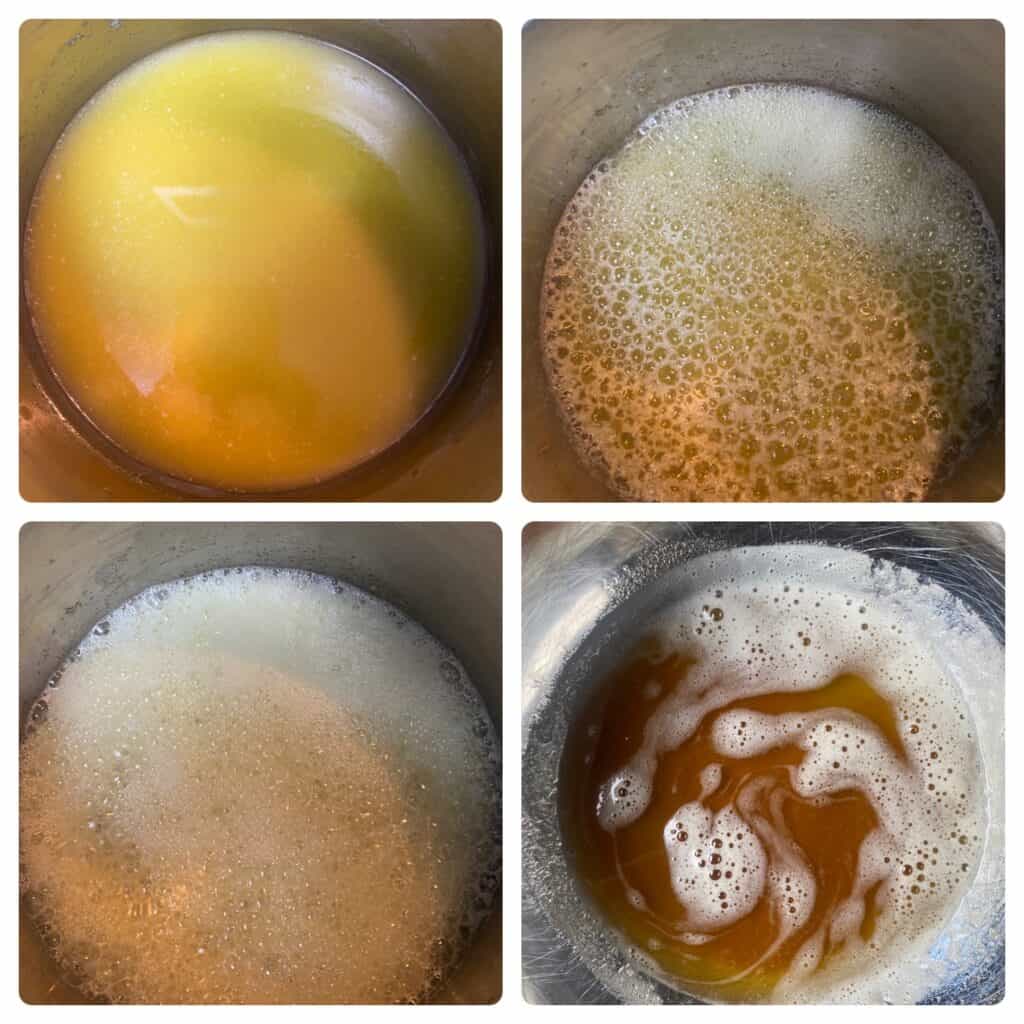 When you're making brown butter there's a few visual and scent cues to let you know you're on the right track! This is what I look out for:
Sight. After the butter has fully melted, you you adjust the heat up a bit to really get the butter simmering. The butter will go from melted, to lightly bubbly, the rapidly bubbling and a bit foamy. As you're constantly whisking you'll be able to see the browning beginning to happen at the bottom of the pot.
Sound. You'll hear the rapid bubbly simmer but as the milk particles separate and you get the more foamy appearance it actually gets a bit quite. The sound of the rapid bubble will subside to a more subtle foaming.
Smell. This is the best part! You know you're just about done when you get this intense toasted almost nutty smell.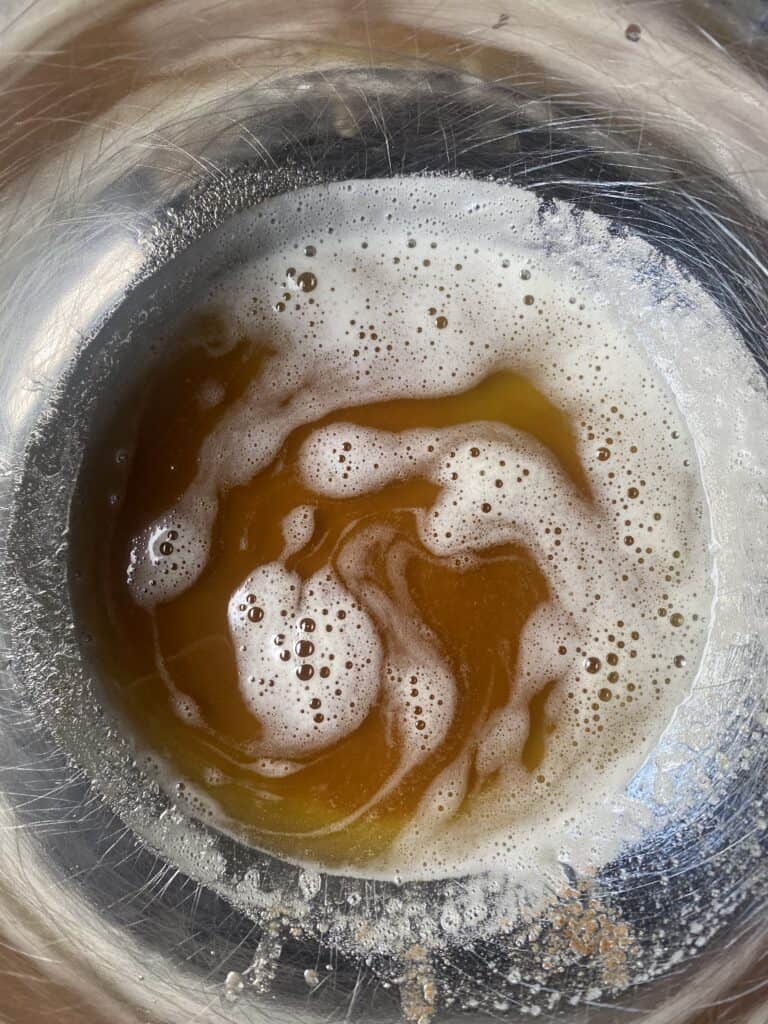 Once the butter has browned you want to immediately pour it into a heat proof bowl so the cooking process stops. Brown butter can go to burned butter pretty quickly, so you want to watch it closely and move quickly!
Cooking tips
I like to use a medium stainless steel pot. Some methods call for a pan, but I like using a pot since it contains all the bubbles and splatter.
Use a light colored or stainless steel pot so that you can see the browned bits. If you use a dark colored pot you won't really be able to tell how browned you've gotten the milk particles and you could end up with butter that's too light or a bit overdone.
After the butter is started to brown you'll want to whisk pretty consistently. Keep the milk particles moving so they brown but don't burn.
Wait before adding any eggs! After you pour this into a heat proof bowl, I like to let it sit for a few minutes to cool off before using it in the recipe. You definitely do not want to add an egg directly to this hot butter or you'll wind up with a scrambled egg.
Need some ideas on how to use brown butter? Check out these cookie recipes!
Brown Butter Oatmeal Cookies
Chocolate Chunk Cookies
Apple Pie Cookies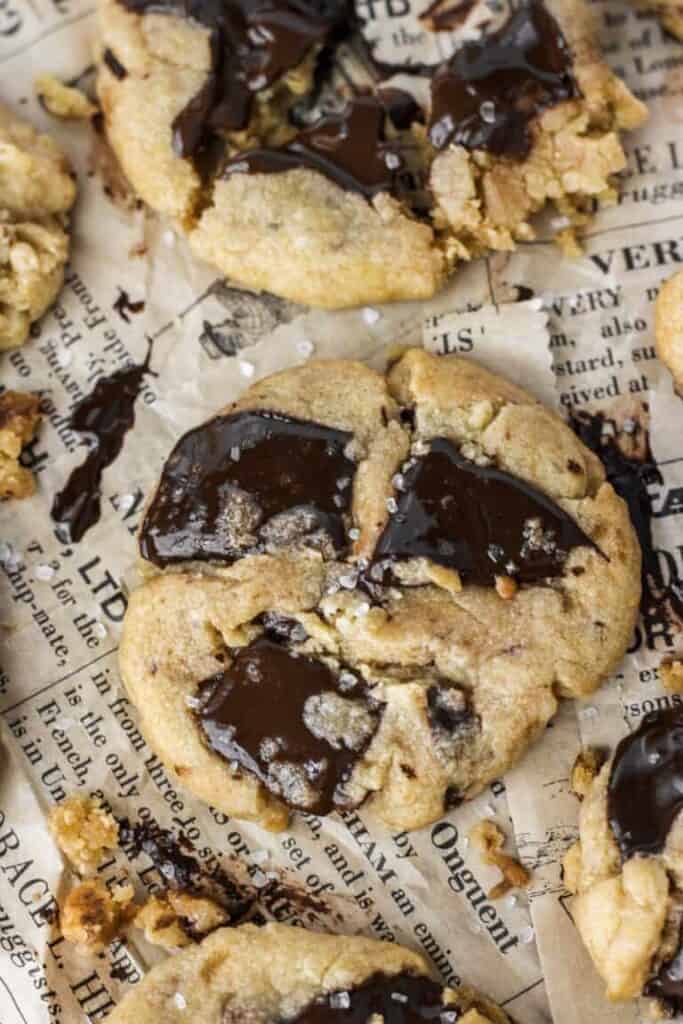 Print
How to Make Brown Butter
Brown butter is cooking the milk particles of the butter until browned. It adds warm rich flavor to any dish, especially desserts and sweet treats!
Author:
Prep Time:

5 minutes

Cook Time:

5 minutes

Total Time:

10 minutes

Category:

Baking

Method:

Saute
1 stick butter, salted or unsalted
Instructions
1. Slice the butter into tablespoon portions.
2. Place a light colored pot over medium heat, then add the butter.
3. Cook the butter until evenly melted, then adjust the heat higher to medium-high. Allow the butter to come to a rapid bubbly simmer.
4. While adjusting the heat between medium and medium-high, continually whisk the butter until the milk particles have browned and the liquid is a rich caramel or amber color. I've found that once the butter is melted this process takes 4-5 minutes.
5. Once fully browned, immediately pour into a heat proof bowl and set aside to slightly cool before using in the rest of the recipe.
Notes
This uses 1 stick of butter, but recipes may call for a different amount. Just make sure to slice the butter so it melts evenly. I don't recommend browning more than 2 sticks of butte at a time.
I like to use a pot instead of a pan. Using a pot ensures the bubbles and splatter stay in the pot and not all over your stove top.
Make sure the pot is light in color, you need to see when the bits have browned which would be difficult in a dark pot.
Making brown butters requires you to watch, listen, and smell! Watch for the rapid bubble, listen for when then bubbles go quite, and smell for the toasted nuttiness! See post above for more sight, sound, smell instructions.
Keywords: how to make brown butter