Have you heard of Meatless Monday?
It's kind of an unofficial movement that on Monday you make meatless meals. How's that for alliteration?
If you typically eat meat, going meatless every so often is a great idea. I find that in many cases, even though I'm not a vegetarian, I'm gravitating to the dishes that just so happen to be meatless. It's a great way to reduce meat consumption, discover new recipes you might not have tried, use new cooking methods, and add new favorite meatless meals to your dinner menus.
Here's one thing that's very important: don't confuse meatless with boring, bland, salads-only, unfilling, or uninspired. You definitely don't want to make that mistake.
Here are 8 ultimate meatless meals that are filling, abundant in flavor, plentiful meals that will leave you planning for more meatless meals!
Which one will be your favorite?

Sun-dried Tomato Lemon Basil Pasta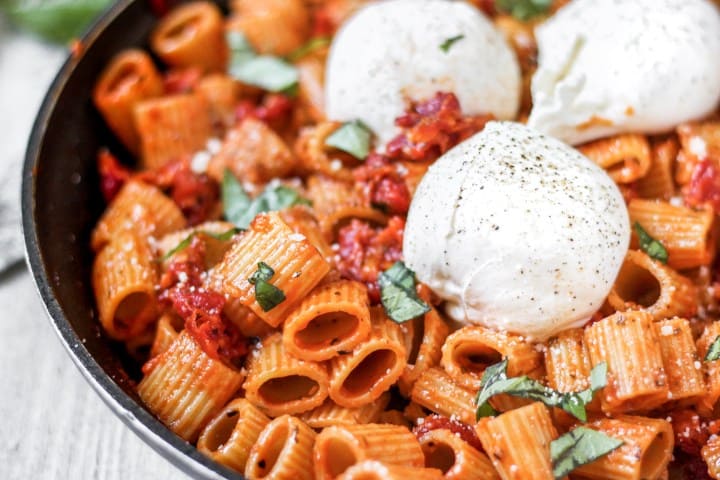 This pasta dishes is an all time favorite of mine. The sauce is robust with tomato, basil, and lemon flavors. And, if you've never had the combination before with the lemon you're going to want to try this recipe! The burrata on top is the ultimate finishing touch.

Curry Roasted Sweet Potatoes with Almond Butter Tahini
A hearty dinner of a roasted sweet potato seasoned with curry powder, then stuffed with cooked spinach, crispy chickpeas and covered in an almond butter tahini. Easy, vegan, and a dinner you'll feel good about!

Baked Mac n' Cheese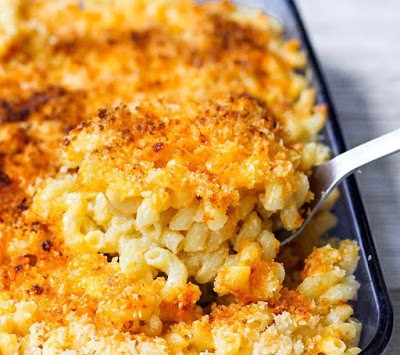 A crowd pleasing dinner that satisfies and adults alike? Answer: Baked Macaroni and Cheese. Whip up a sharp Cheddar cheese sauce, cover the noodle with the sauce, top with your crispy Panko topping then bake. A family favorite!

Roasted Sweet Potato and Broccoli Rice Bowls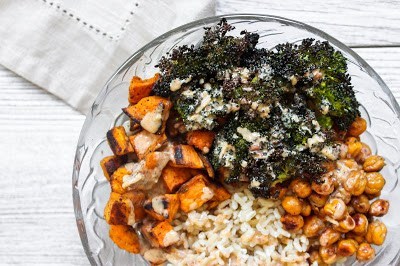 This meal is on a frequent rotation in our house. Curry seasoned roasted sweet potatoes, roasted broccoli, crispy chickpeas, rice, and an almond butter tahini. This abundant meal is gluten free, dairy free, and so satisfying you're going to add this into your menu rotation too!

Creamy Curry Pasta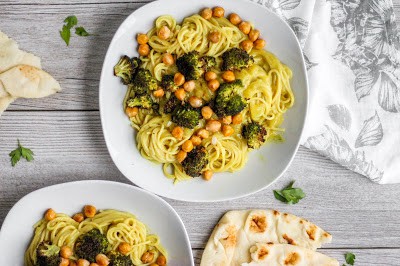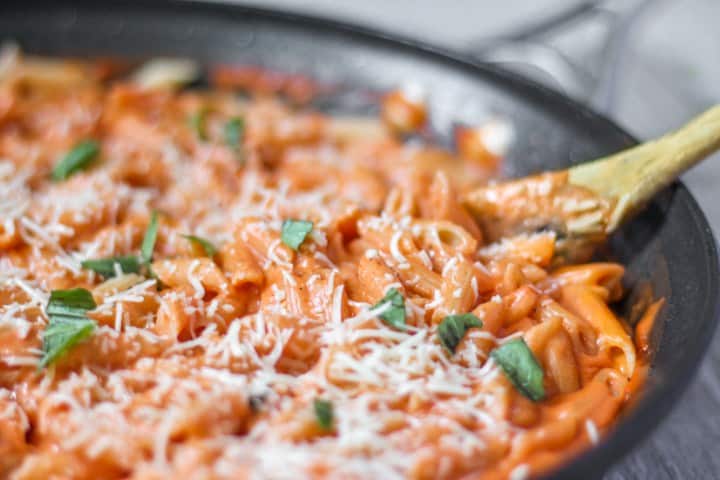 A classic pasta dish, Penne Vodka is easy and a comforting pasta dinner. Add chicken if you want, but I love this just as it is! A signature dish you can make in less than 30 minutes.
Do you like Alfredo sauce? Do you like tomato sauce? If you answered 'Yes!' then you're going to love Alfredo Tomato Pasta. A warm and rich pasta sauce combining the best of both worlds, and the leftovers are just as good as the main night!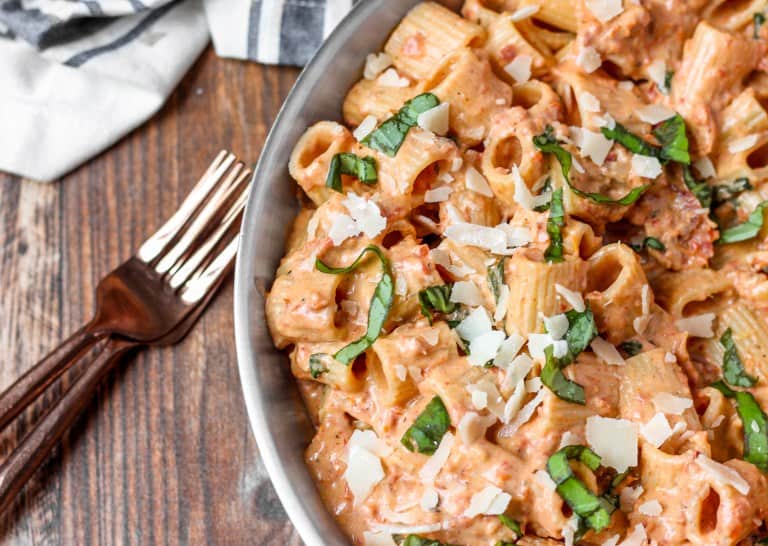 This isn't your average sun-dried tomato pasta. This recipe blends the sun-dried tomatoes until smooth, then mixes them into the cream sauce. You'll want this dinner again and again!
Did you make any of these meatless meals? Let me know what you thought!