Easy pasta dinner recipes are recipes you need to keep in your back pocket.
We all know that feeling of walking in the door after a long day at work, there was more traffic than usual, it was raining, and you had to make a stop for diapers. Those are the nights when you walk in the door you need to have these easy pasta recipes ready for you to prepare.
Many people might be quick to order take out, but I understand that that just isn't an option for everyone. You might live in a rural town with limited access to restaurants that deliver, you might be watching your budget and an extra night of takeout just isn't possible, or you really just want to eat something home cooked but that doesn't take a long time to make or require lots of slicing, dicing, and chopping. If you can relate to that, this easy pasta recipe roundup is for you.
What I love about these pasta recipes is that you can make he sauce in the time it takes to boil the water and cook the pasta. That's the pinnacle of multitasking! Set the water to boil, prep the sauce ingredients, when the water has boiled throw in the noodles, while the noodles boil cook the sauce, and about 12 minutes later dinner is ready. A savory, homemade pasta dinner that will nourish you and your family, and save money on ordering out! Let me know which one is your favorite.
Penne vodka combines cream (or half & half which I use often in place of light cream) tomato paste, garlic, cheese and vodka for a savory comfort food. The vodka in the dish enhances the tomato flavor.
Creamy curry pasta is going to be your new favorite pasta dish. Whip up an easy creamy curry sauce that's vegan, then topped with roasted broccoli and crispy chick peas. Feel full and satisfied but healthy and good about what you ate.
Sun-dried Tomato Burrata Pasta
This is going to be your new go-to easy pasta dinner. This is so good, so much savory flavor from the sweet sun-dried tomatoes, fresh lemon zest, and warm basil then topped with cool and creamy burrata cheese. This is one of our family favorites.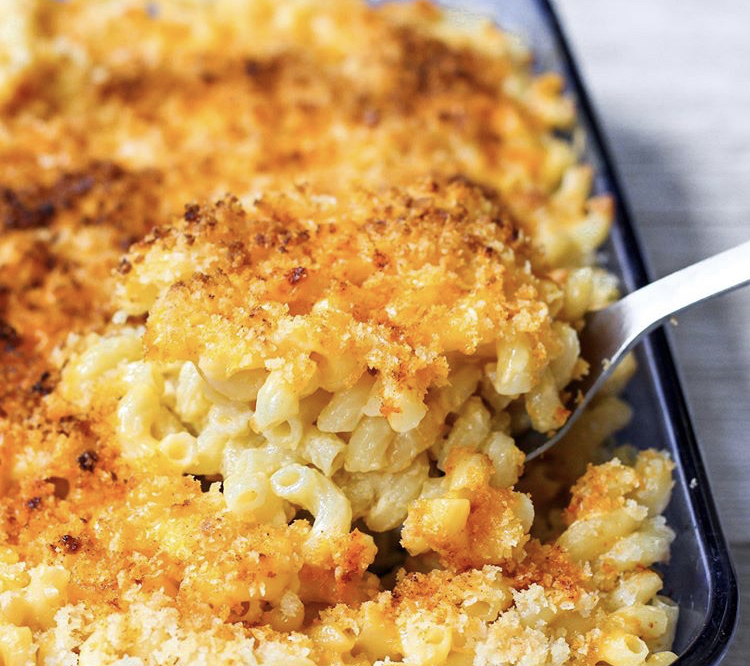 Is there anything that says 'comfort food' more than baked macaroni and cheese? Not only is this an easy pasta recipe, but it's an all around crowd-pleasing and kid-friendly dinner. Adults and kids alike all love a good baked macaroni and cheese.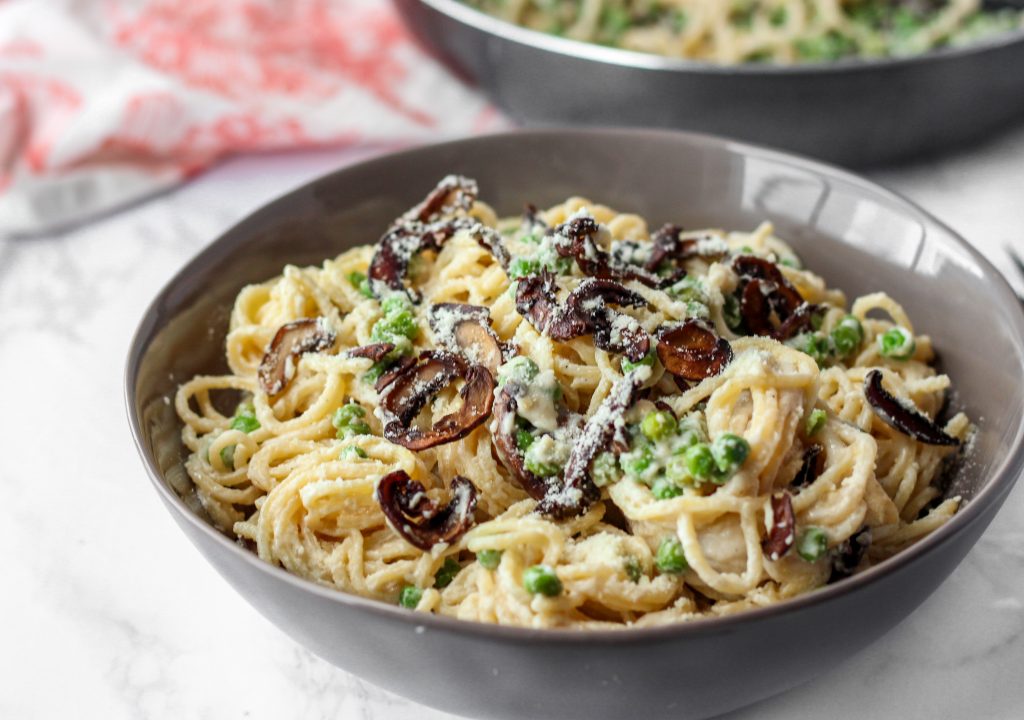 This easy pasta recipe is a fun take on the traditional chicken Marsala. Make a cream sauce with Marsala wine, then top with crispy mushroom pieces. Easily make this vegetarian, honestly I prefer this with no chicken and just enjoy the Marsala cream sauce and crispy mushrooms.
Creamy pesto is one of my favorite sauces. This easy pasta recipe is also great because the cleanup is so easy. After the pasta is done cooking and you've poured it into the strainer, in the same pot that cooked the pasta you make the sauce…meaning you only have one pot to clean. ONE pot to clean! Isn't that music to your ears? Top the pesto cream sauce with diced cherry tomatoes and fresh mozzarella balls.
I hope some of these easy pasta recipes make your weeknight cooking a little easier! If you made one leave me a comment and let me know what you think!